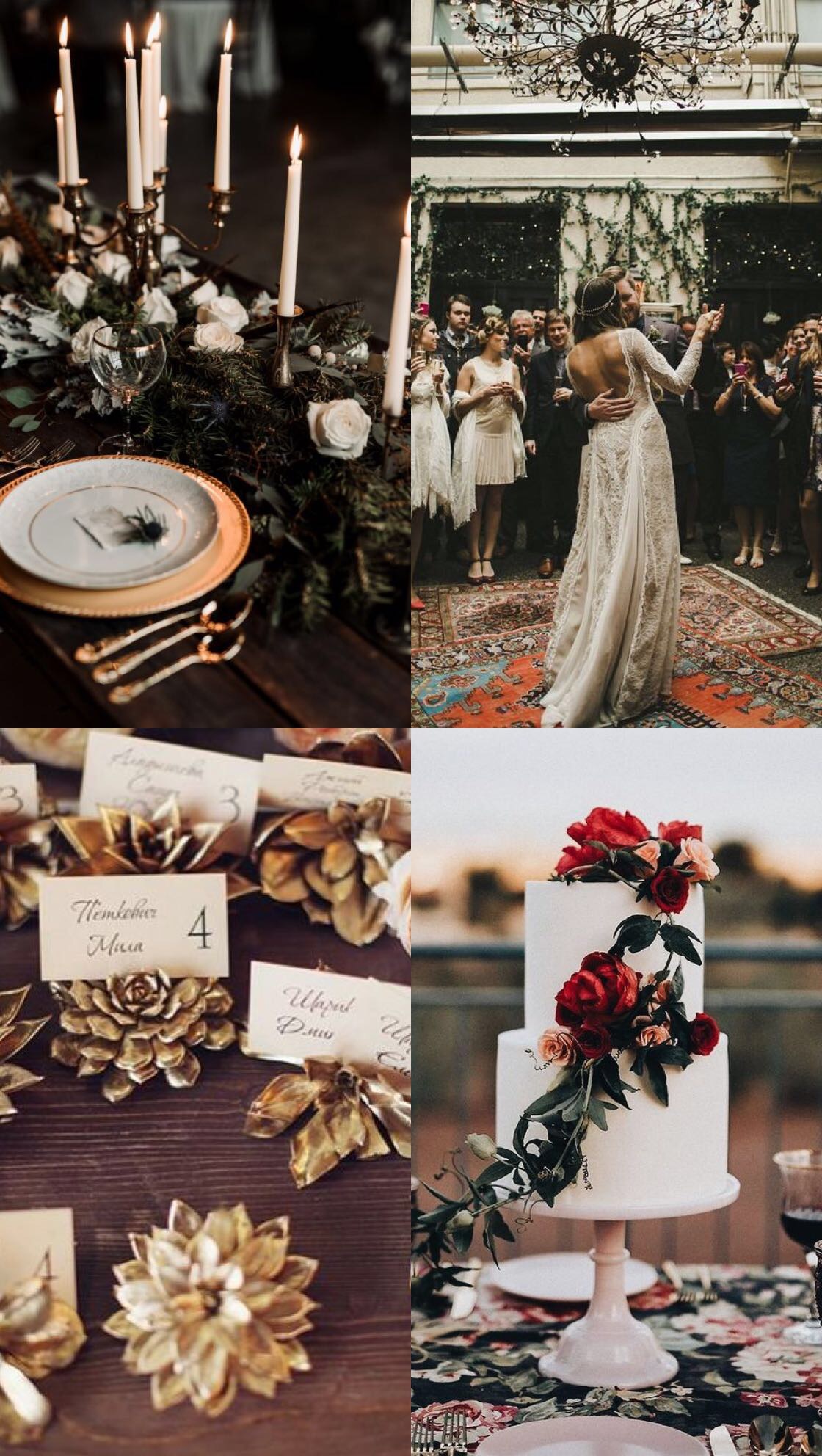 I know I said I would post a lot about the wedding and my planning process and I totally haven't but I have to be honest and say that the reason for this is that I just haven't planned anything! The one thing I have planned though is the venue and the date so I know for sure it's going to be a winter wedding which I find so so exciting! So although I haven't done the dress or the flowers or any of the super exciting details, I do have a pinterest board full to the brim of winter wedding inspo so I thought in lack of details I could share with you some of my favourite images and a general vibe I'm going for with the wedding!
Winter Wedding Inspiration
I want it to be super festive without being too tacky and christmas so I want it to be kind of classic as the venue is super traditional. I think for flowers I'll stick to a lot of greenery and we're having one long table to maybe something like a garland going down the centre with some cream, rust and red flowers dotted around. We're also having our wedding scented by Jo Malone which is very exciting and as soon as we get into it I will share with you the scent we choose and the selection process as I think it's an amazing idea to keep those special memories of the day!
The dress I definitely want long sleeves and I want to have lots of wintery touches like mulled wine, mistletoe and mine pies! There's also a giant fireplace in the room we'll be eating in so we can light that and make it really cosy and dramatic! I can't wait to share more with you guys but I'm afraid that's all I have for the time being! I have some wedding dress fittings in a couple of weeks and meetings with photographers and florists so bare with me, things are definitely in the process now!
PS YOU MIGHT LIKE THIS
How Important are White Wedding Shoes
The Perfect Wedding Guest Outfit
CHIC WORKWEAR OUTFIT IDEAS
CLICK HERE TO SUBSCRIBE TO MY YOUTUBE CHANNEL