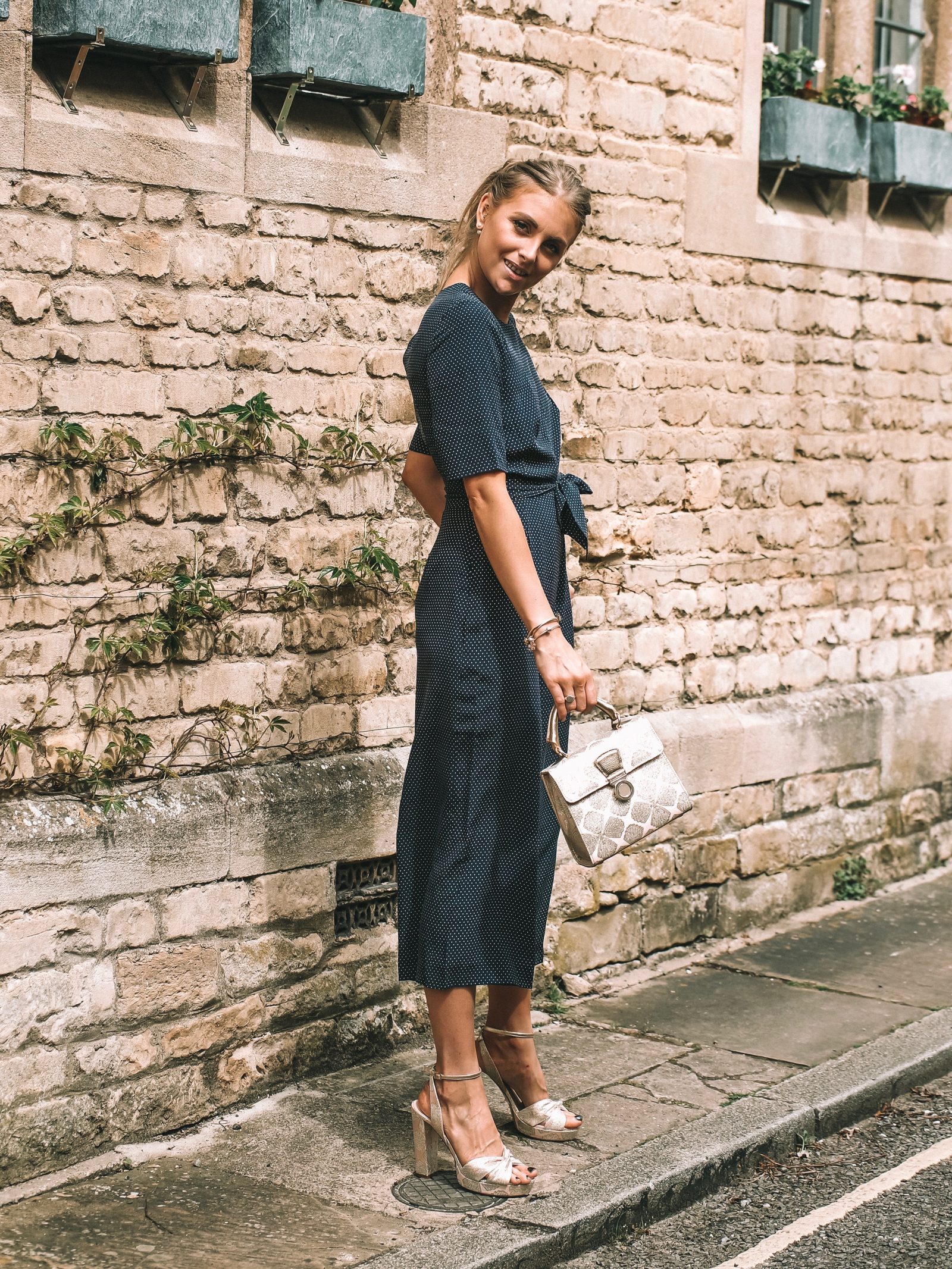 Weddings are a funny one. You either love them or hate them. Me? I love an occasion to get dressed up and buy a new dress, plus usually it brings all of your favourite people into one room. The outfit can be tricky though. Which colours are appropriate, what length of skirt is appropriate, heels or wedges? The outfit selection process is a downright minefield. Don't worry though guys, as always I'm here to lend a friendly hand in the form of an LK Bennett jumpsuit.
Click on the images below to be taken directly to the product pages!

The Perfect Summer Wedding Guest Outfit
I've definitely realised a few things since attending more and more weddings in my twenties, literally had about 20 last year – OK slight exaggeration I had 3. But thats a lot I feel. I found over this time that the two rules I could always rely on were midi and pastel. Go for pastel shades to avoid ruining photographs with your loud dress or being that girl who shows up in white to a wedding, or even worse . . black.
When it comes to skirt length it's pretty objective but realistically, you don't want to be walking round feeling uncomfortable and you don't want to be that girl who showed up to someones wedding in essentially a top. A midi length is safe, if you want to get your legs out a bit more, go for something with a slit or a hi low hem, it's way more acceptable! Now let's move on to the perfect summer wedding guest outfit which of course you guys know I have sorted.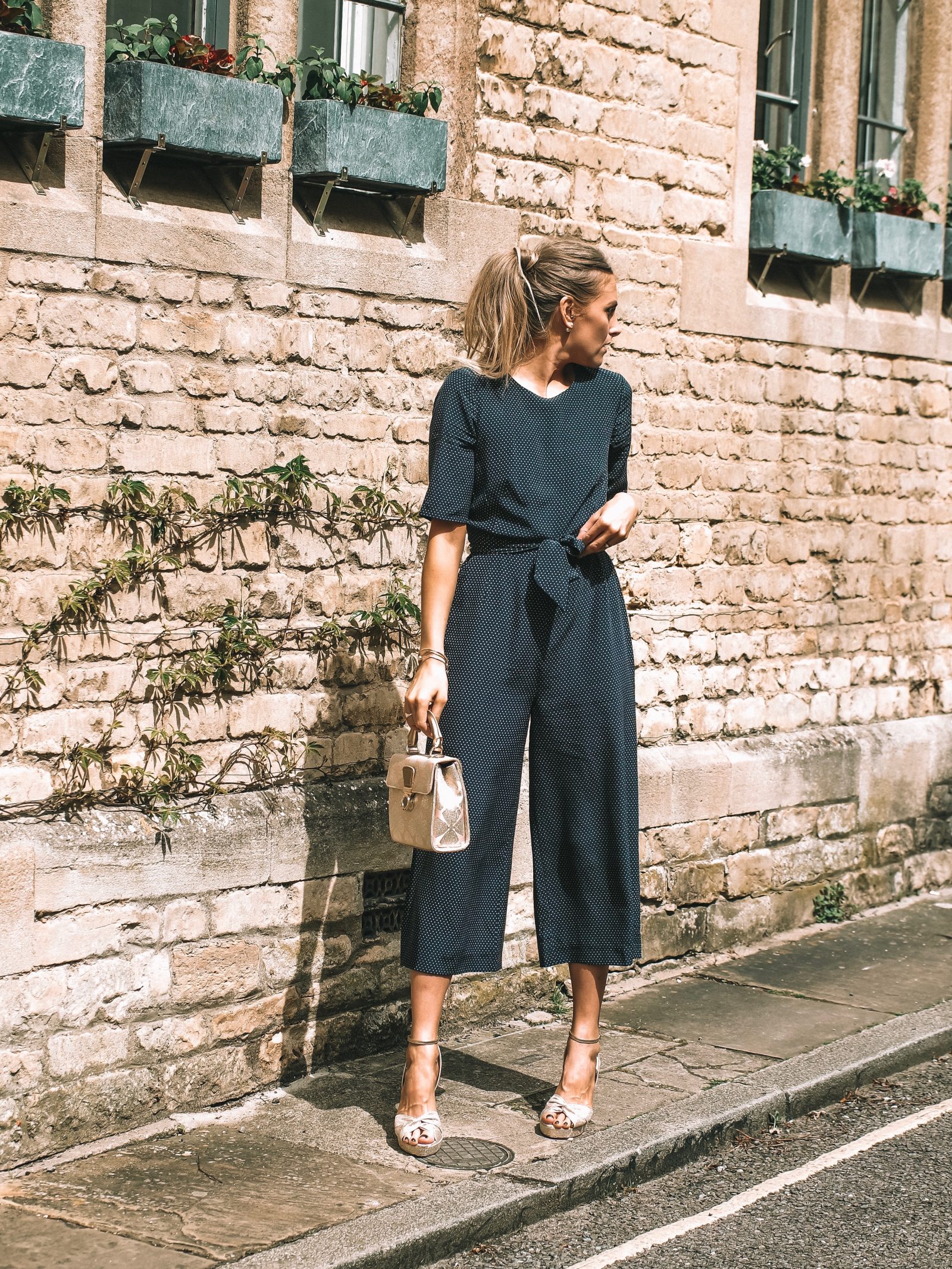 LK Bennett Jumpsuit
It's only in the past few months that I've really come to appreciate the worth of a good jumpsuit. I never really got them before, partially because it seemed like a glorified adult baby grow and partially because of the toilet situation, you thought playsuits were bad? Fast forward a couple of months and a couple of really good jump suits and I've done a complete u turn. It started with a pretty floral one from Revolve, then this LK Bennett jumpsuit of dreams entered my life, I still think they're fancy adult baby grows but life in a baby grow ain't all bad and my god they're comfortable.
This is ultimately what led me to fall for the jumpsuit over all and this particular jumpsuit, the comfort. It's soft, it has pockets, you can dance, you can sit in any which way you want without a) you're legs sticking together or b) Mums friend Norbert seeing up your skirt. Plus they look really fancy. Like, really fancy. This one's super simple so although I'm pitching it here as a summer jumpsuit, you could technically layer some winter thermals up under it and be good to go. The simplicity of the navy and white polka dots means you could style it in so many ways, I'd go as far as to say it's the jumpsuit equivalent of the little black dress.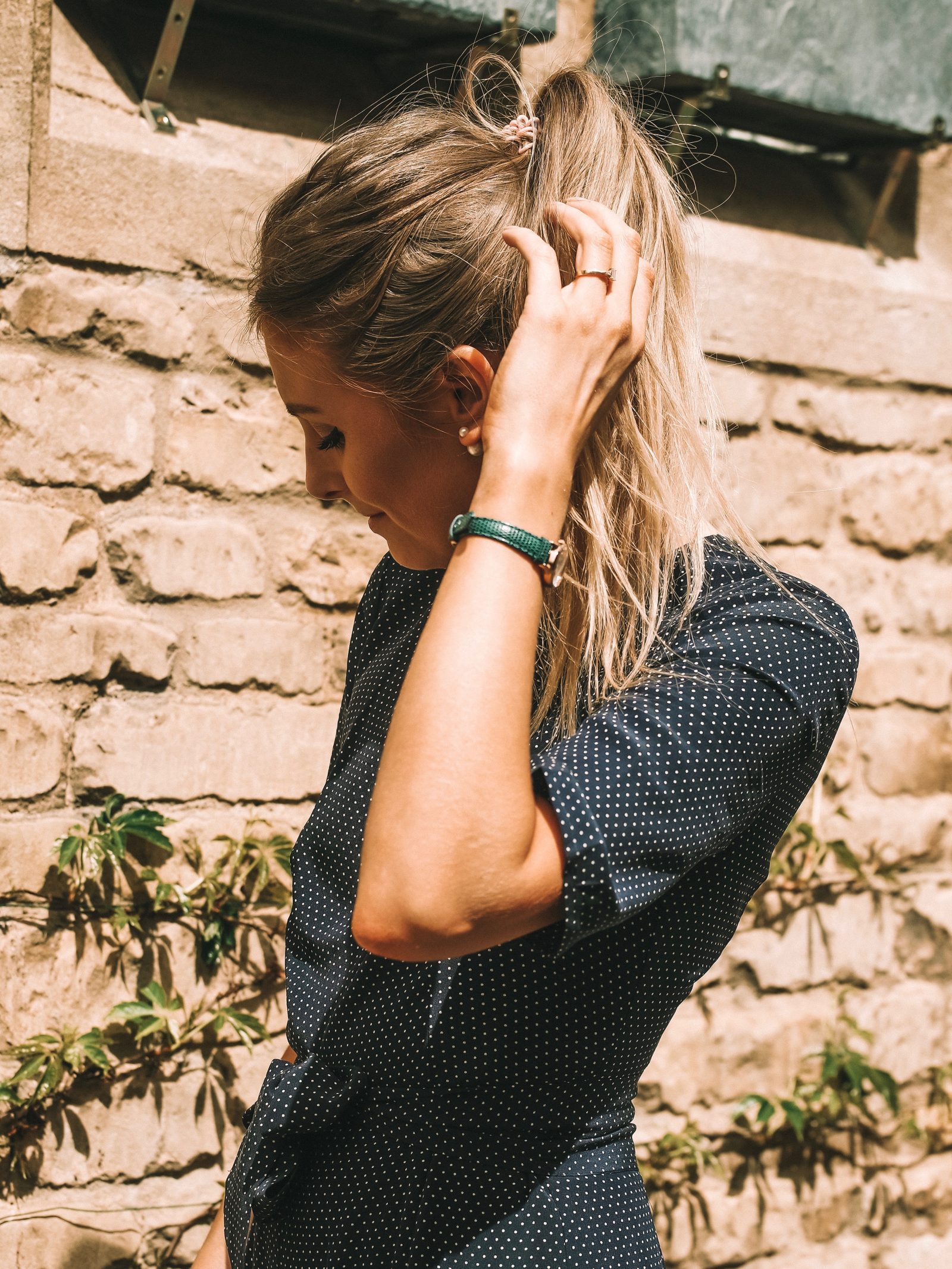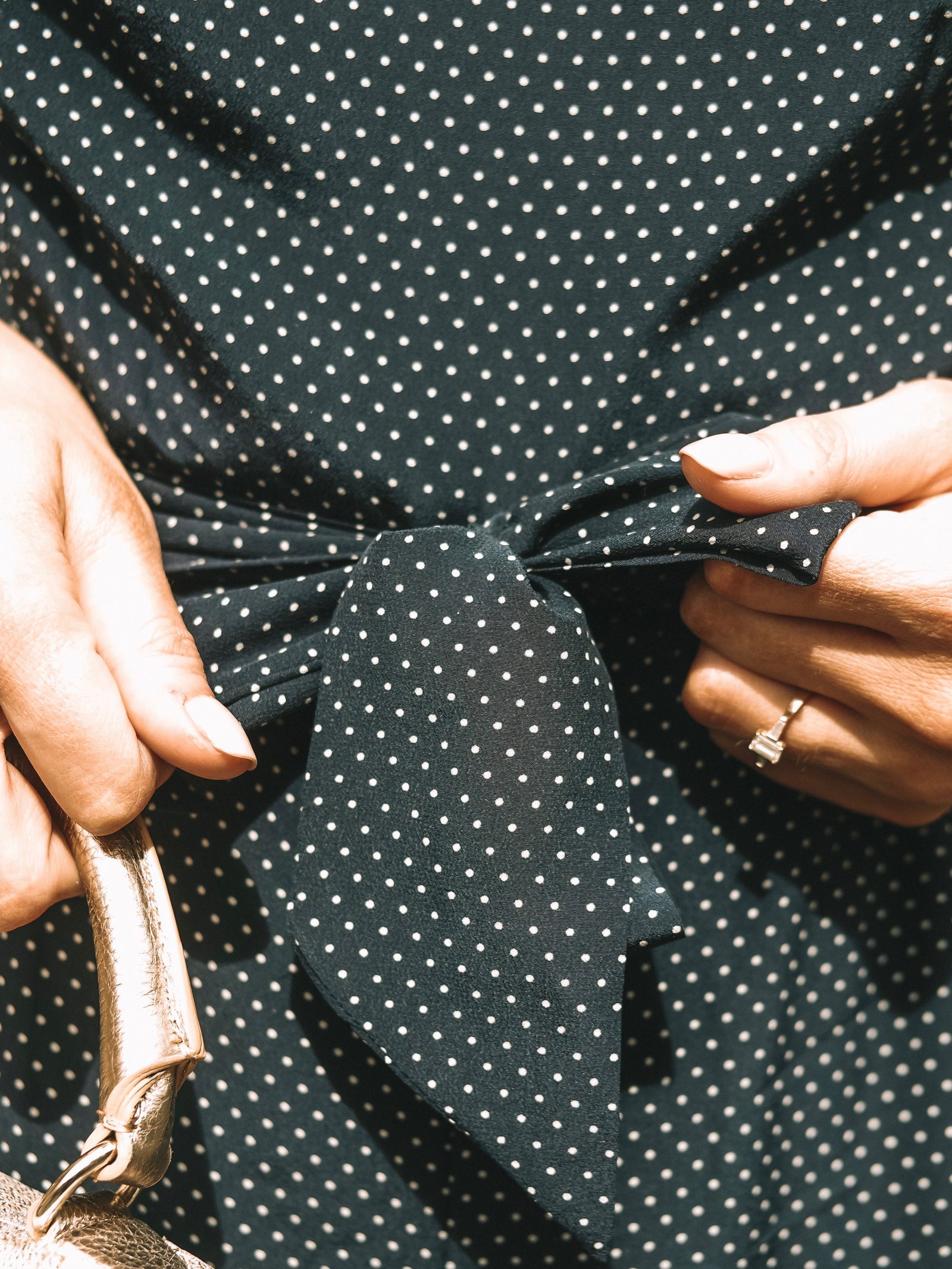 Wedding Wednesdays
So I'm starting something! Wedding Wednesdays. I did a poll on good old instagram and you guys said you definitely wanted to hear and see more about the wedding and I honestly have so much to say and think about I think doing a weekly post would really help me to air it out with you guys and get your thoughts and opinions! I know this ones not actually about my wedding but it's about weddings in general so I thought it was a great way to start. Sometimes I'll be asking your opinion, sometimes I'll be sharing exciting news and sometimes I'll be mood boarding or sounding off about something I hate. So get prepared for all things wedding on a Wednesday! And let me know if there are any topics you guys want to see me cover!
I'm also going to do a lookbook for my youtube series of ways to wear with 3 wedding guest outfit ides so make sure you tune in for that and subscribe to my channel so you don't miss it! Plus if you didn't see, in one of my vlogs I was doing a tour of my wedding venue so check that out if you want a sneak peek!
OUTFIT DETAILS
*LK Bennett Jumpsuit : Here
*LK Bennett Shoes : Here
*LK Bennett Bag : Here
*Pearl Double Sided Earrings : Here
*All items marked with an asterix were kindly gifted to me
Click on the images below to be taken directly to the product pages!

PS YOU MIGHT LIKE THIS
3 Ways To Wear Leopard Print
3 Ways To Wear Track Pants
3 Ways To Wear Camis
CLICK HERE TO SUBSCRIBE TO MY YOUTUBE CHANNEL