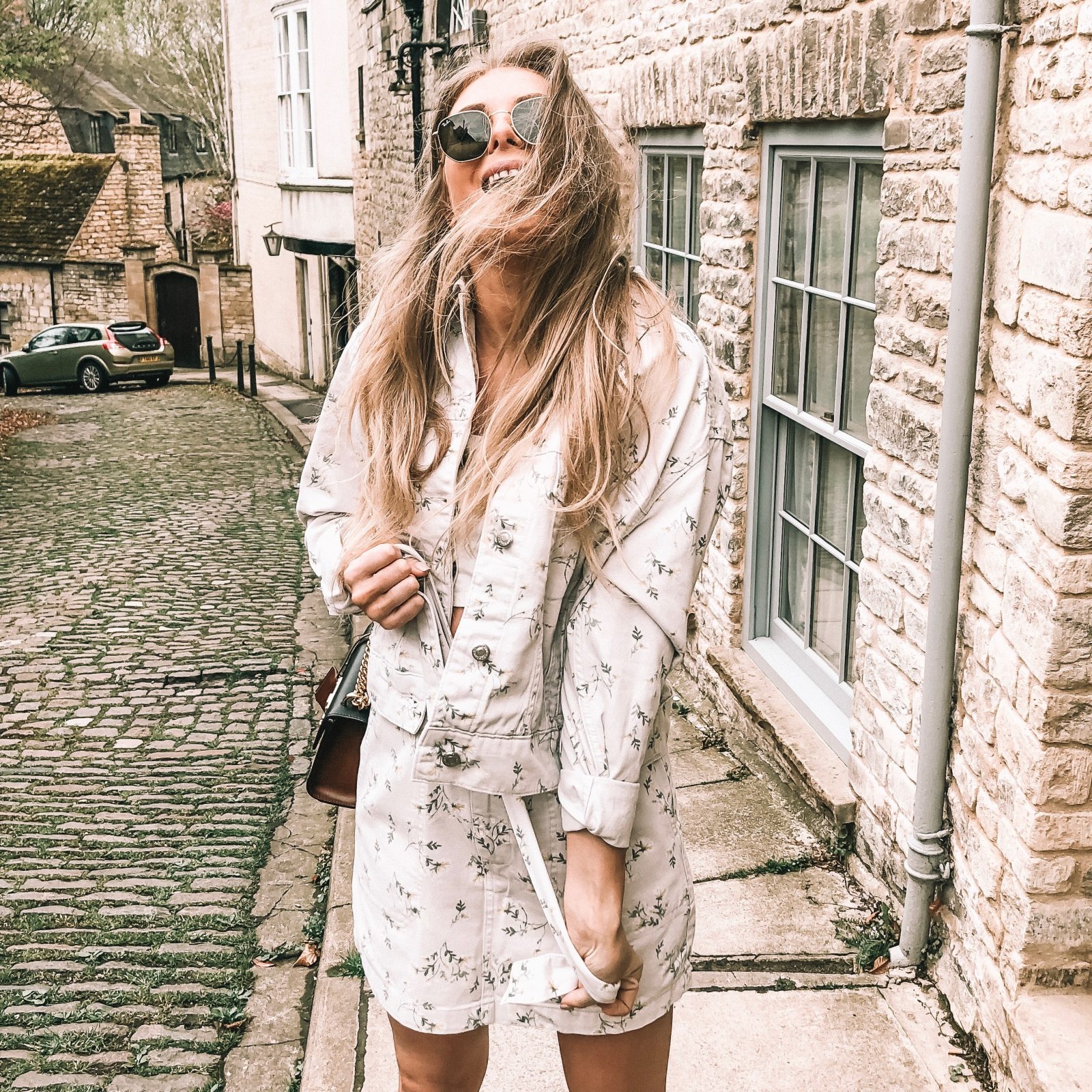 A couple of weeks ago I had the pleasure of being invited to the Net Set Acadamy.
A the Net Set is a carefully selected group of bloggers in which Net-A-Porter would like to work with – score – and the acadamy has been set up to discuss all things instagram, legalities and the latest seasonal trends. I found it super interesting myself and had so many instagram direct messages asking to hear what had been said that I thought it was only fair to share.

For the most part, a lot of the information shared was opinion based but I myself found it super interesting to get an understanding of what brands thought about influencers and how influencers work plus to hear from larger influencers especially from other countries, on the how the rules and regulations differ and how they manage their accounts.
I'd say the most important thing each blogger repeated is that instagram and likes are not the be all and end all. Do not loose yourself and sacrifice your personality to fit into an app that may not be here a year from now.
Click on the images below to be taken directly to the product pages!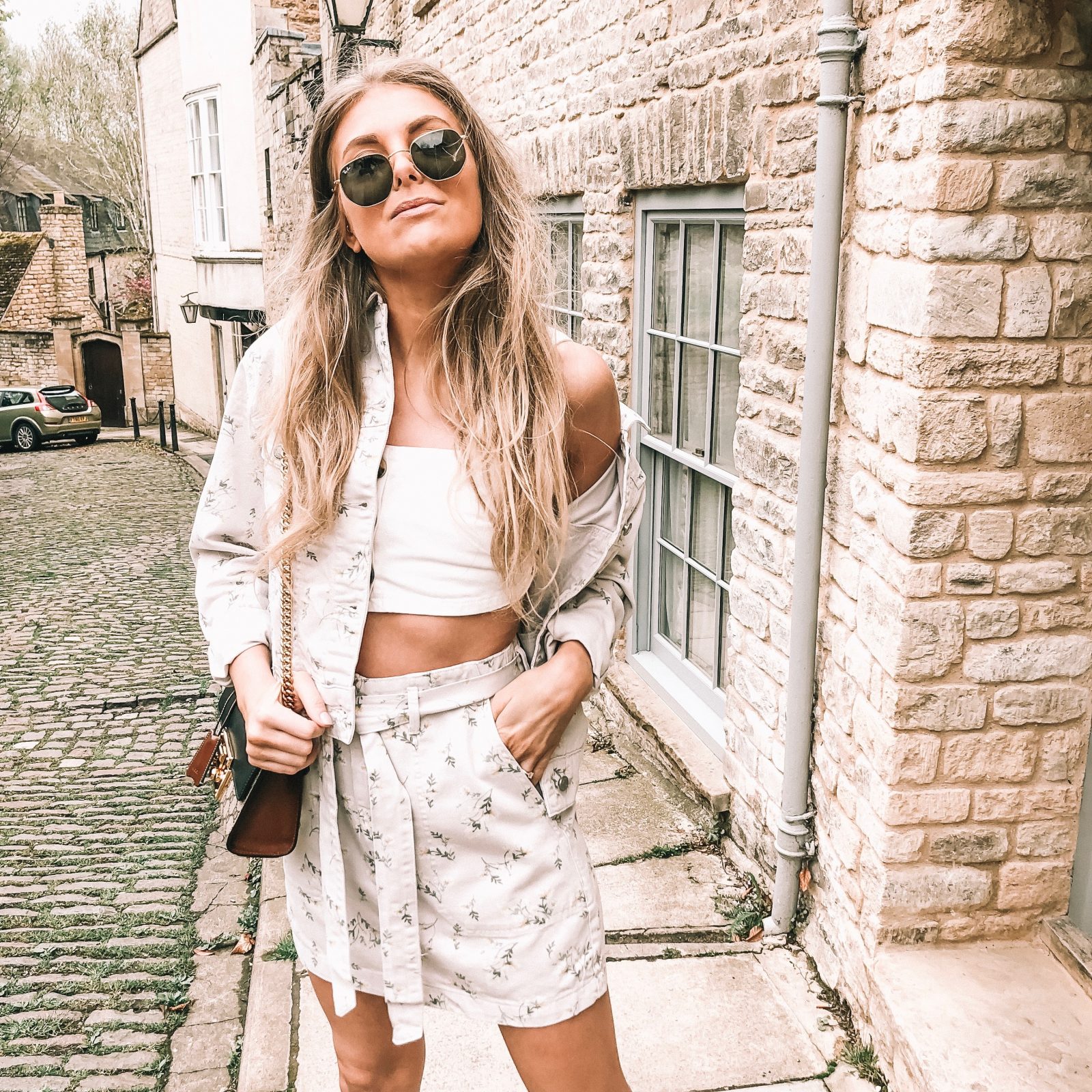 What The Net Set Bloggers Think Of Instagram
On The Role Of An Influencer
Camille from Camille Over The Rainbow described the role of an influencer – I hate that word – in such a perfect way I wanted to re explain my job role to everyone I'd ever met and told it too in the past. She explained that we're all filters in this crazy modern world. You follow me because you like my style, you trust my opinion and perhaps we have similar interests. Therefore, I'm a filter for you, in a world where there's six thousand tops on ASOS alone and so many holiday destinations I couldn't begin to list them. I filter out what I like and enjoy and give you my edit. I really loved her explanation and I can 100% tell you that she put it way better than I did!
On Posting Time & Algorithms
So there was a divide in the panel for this. Whilst Leonie and Camille agreed that they post when they want to post, especially for Leonie I can imagine posting times are not so much of an issue, though I don't know her stats I personally would see her more of a worldwide blogger with an international following where most of us have the majority of our following in one or two countries. Another blogger explained that she was setting alarms to remind her to post at certain times. I feel like we're all guilty of being so specific with our posting times. I personally always try to post at 8 am but if I don't it's not that much of an issue. I guess my takeaway would be to be aware of a good posting time but not to lie and die by it. If you want to post at 2 am, post at 2am. It won't get any likes but do what the hell you want it's your instagram.
On The Likes
Camille from Camille Over The Rainbow really opened my eyes in this area. I think she was very black and white on the case and it's definitely not something new to me but the way she spoke so directly really caught my attention. She spoke about how instagram is great for right now but realistically it won't stand the test of time, and if you yourself want to stand the test of time as a blogger/influencer you need to be thinking about your identity and not just chasing the likes on instagram with boring images that are the same as everyone else's because you know that they'll bring in the likes. Yes, likes are important but you should never forsake your identity for it. I'm guilty of it, I'm sure we all are. But your images are your brand essentially, it's what your known for, and to do the same as everyone else is stripping yourself of this. You want to have a strong identity that people will follow onto other platforms, onto your blog, onto your youtube, on to your podcast. This is so important for staying relevant in this industry.
On Paid Posts, Declaration and Legal Bizz
It was really interesting to hear the different bloggers takes on the legalities of ads and the like on instagram. Mainly because they were all from different countries which each had a varying set of rules. Leonie from Ohh Couture shocked me when she said that in Germany, even if you buy your own item of clothing but want to tag the brand (something many people do partially for followers to know where things are and partially to get noticed by the brand as someone who loves and wears the products) you have to add the paid partnership tag at the top of the image. How crazy is that? I personally still find it hard to articulate how to declare when things are gifted, being a fashion blogger with a home address many PR's know, probably 80% of my wardrobe were generous gifts. But just because it was gifted, does this mean that me wearing them is disingenuine and an ad?
On Ads
Every one of the bloggers agreed on this point, too many ads is not a good thing. Similar to the above point, if the brands don't fit in with your identity then you're risking being seen as disingenuine and you'll loose the trust of your followers which essentially is your worth. They have to be able to trust your word. I will put my hand up now and say I do a lot of ads, but I don't see an issue with this as I'm a fashion blogger and most of the ads I do are with fashion brands in which I pick out the outfit myself and shoot exactly as I do with my other images. The only difference is that I get paid. It's the ads like this that you need to be careful of, you'll notice that I only do a few of these and the ones that I do I am very particular about, ensuring that it's a product I really love or genuinely use.
OUTFIT DETAILS
Just a quick note on the cutest triple denim look there ever was. I'm obsessed with this denim set and I know for sure this jacket will be my go to for the whole of summer! I love it mixed in with other denims too and thrown over a summer dress. Anything that's in danger of being overly cute I'll always add my Balenciaga boots for a bit of edge and to toughen up the look. What do you guys think?!
Denim Jacket : Here
Denim Crop Top : Here
Denim Skirt : Here
Sunglasses : Here
Bag : Here
Boots : Here
*All items marked with an asterix were kindly gifted to me
Click on the images below to be taken directly to the product pages!

PS YOU MIGHT LIKE THIS
3 Things I Learnt At The Reward Style Conference
Why You Should Be Using The LikeToKnow.it App
Stealing Meghan Markles Style
Click here to follow me on Bloglovin'