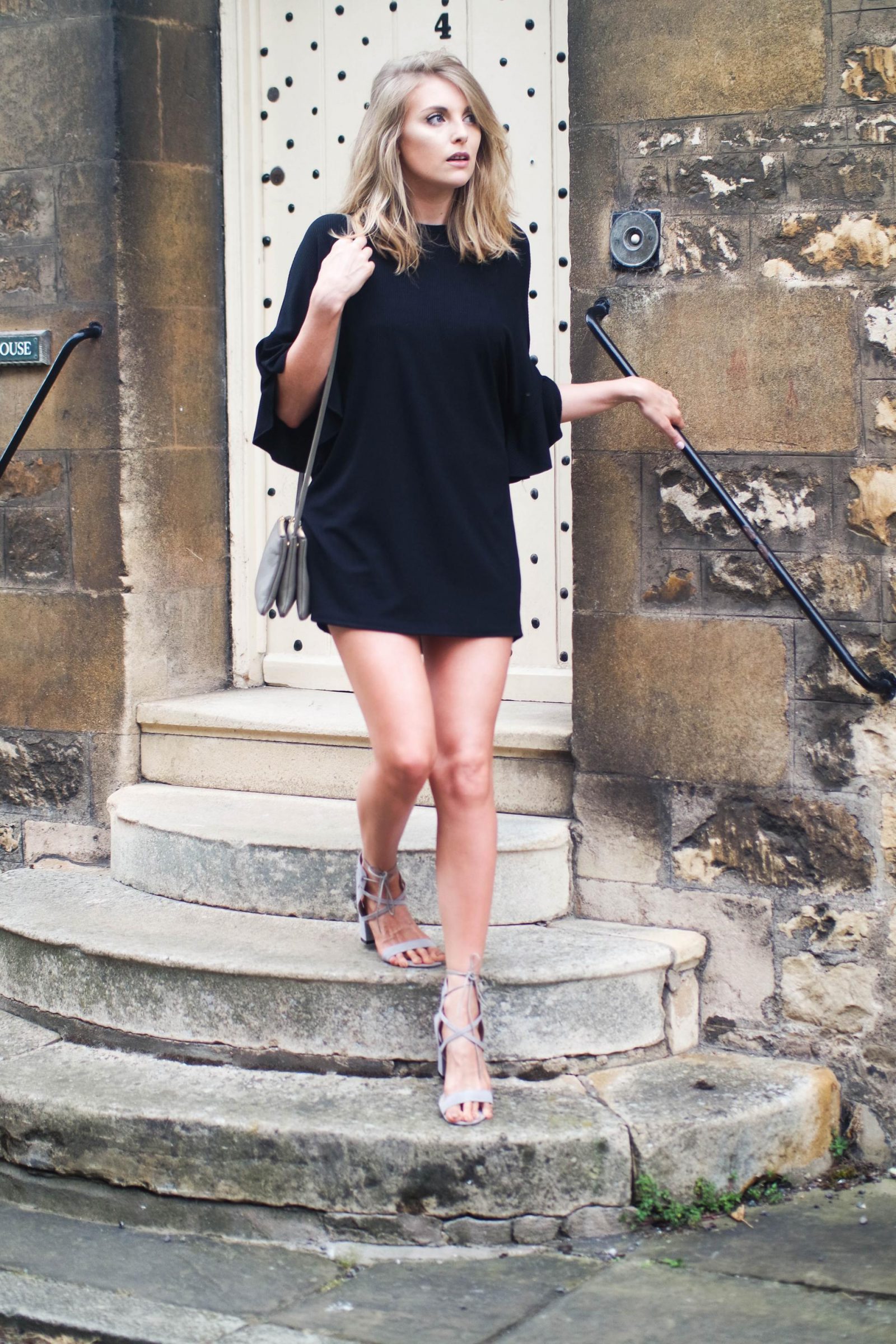 Shop The Post
Take a look at my past few outfit post and it's pretty clear that I'm one to avoid black like the plague, unless its in shoes and bags. I'm a lover of all things white and pastel so it's rare that you'll catch me in black, except of course for the one exception. Where there is a rule there's always an exception, and for me it's the little black dress.
£15 You Say . .
This can't be real? £15 for a dress in this day and age!? Well, I'll let you into a lil' secret. It's not a dress, it's actually a top! As a 5ft 7″ gal, I think it's safe to say that most girls could get away with this as a dress too!!
Not that it doesn't make a lovely top but hey, we all love a multifunctional item am I right?! At £15 you just can't say no to this beauty. Of course it came from Missguided the home of all bargains but you'd probably guessed that by now right?
What drew me to this is the oversized style and flared sleeves, it's such a laid back take on the little black dress that makes me feel dressed up, whilst still being able to eat a burger without having to breathe in! And yes I do agree it is, short, but I think the high-neck, oversized slouchy-ness makes it okay!!
These sandals are new in from Public Desire and mean that my Mango beauties will be getting a rest for once! Please can we ignore my wotsit toes in the close ups?!
My Favourite Lace up Sandals
OUTFIT DETAILS
Jacket – HERE
Dress – HERE
Sandals – HERE
Bag – Similar HERE
Follow me!!! INSTAGRAM – PINTEREST – TWITTER – BLOGLOVIN
Light Layering
Missguided also came to the rescue with this lightweight jacket. It's the perfect cover up because no girl likes going out out without her jacket! It's actually really warm considering though I would probably wear it over the shoulders, the things we do for fashion . .
Do you have a little black dress that you love and always reach for? Also what are you're thoughts on this dress!? Too short!?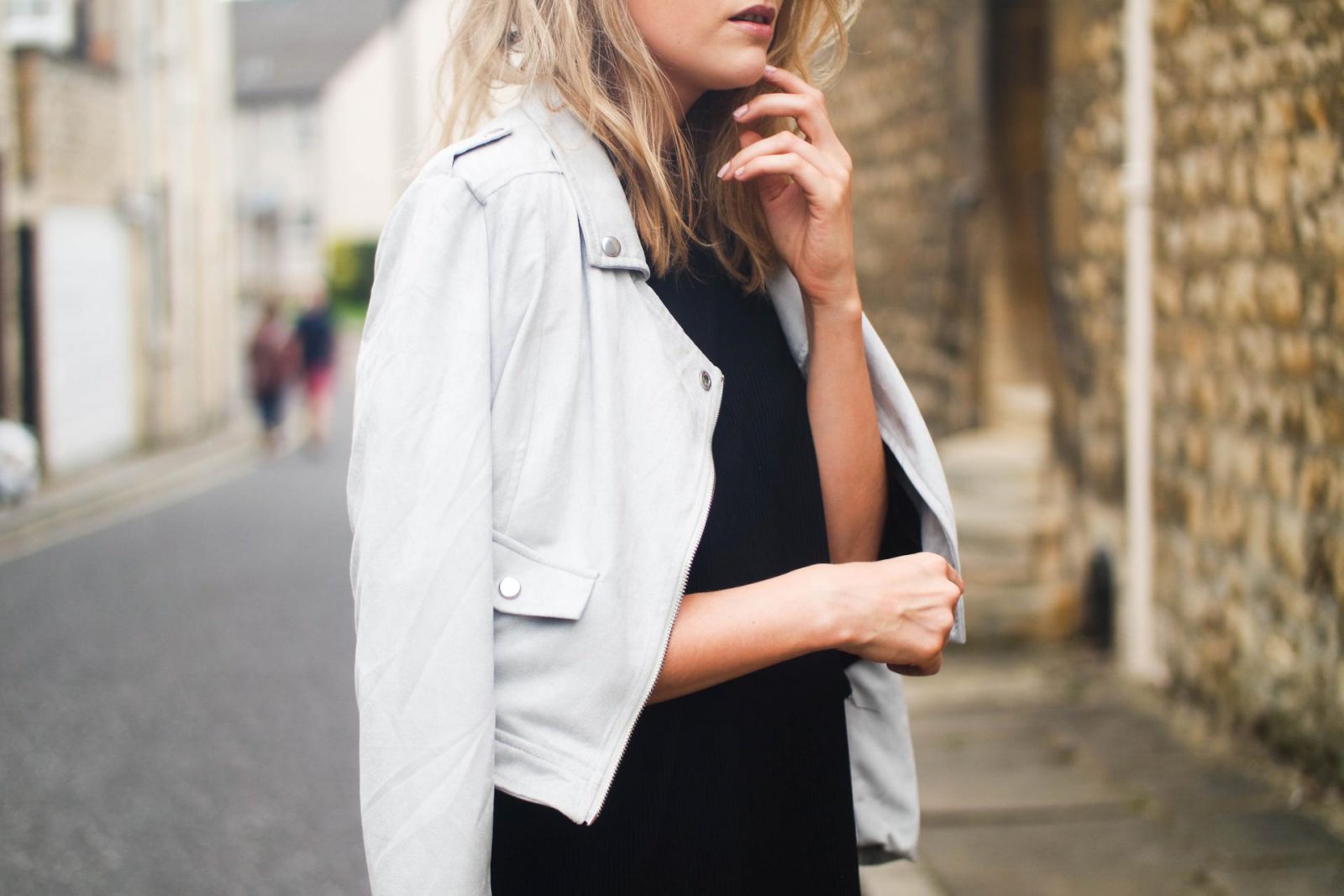 All photography by Sue Crowe
If you haven't already (what are you playing at!?) then make sure you follow me on Bloglovin to stay up to date with everything new on the blog!
Currently on my wishlist . .