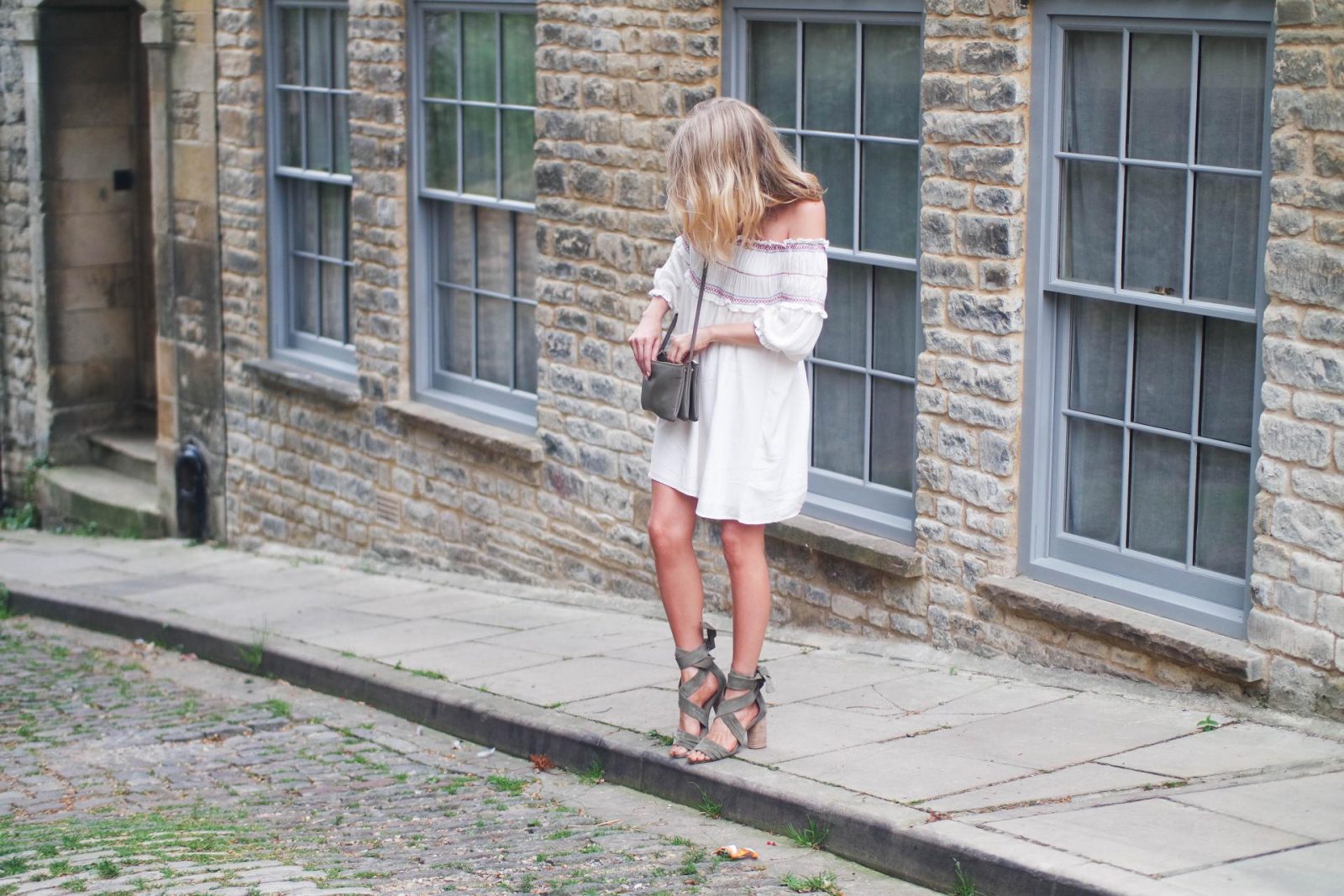 Shop The Post
I thought I'd finally take the time to sit down and profess my love for cold shoulder . . anything. It's no secret that me and the cold shoulder have kinda got a thing, and heres why >>
Me and this dress in particular have a very special little story. I'd been eyeing it up for a good few weeks before I decided, this is ridiculous, just buy the dress (I'm trying not to buy anything that I won't take travelling). So you can imagine how my world of cold shoulder dress loving came crashing down when those fateful three words out of stock appeared when I clicked add to basket. The dramas of online shopping am I right!?
Anyway, a few weeks later I was doing the daily rounds of the new in section on Asos when what did I see!? Only the dress, back in stock, approximately 24 hours later and it's in my hands – thank the lord for next day delivery. So I wanted to share it with you guys before it goes out of stock again . . because it will . . because . .look at it!
OK – so it went out of stock! But keep an eye out because it might come back again! But here are two I found SUPER similar if you can't wait! HERE and HERE
Can we also just take a minute to appreciate those shoes!? I have major renewed love for these sandals from Revolve Clothing. I was clearing out my wardrobe (having a BIG eBay sale before I go travelling) when I saw these neglected at the back. Who on earth neglects a shoe like this?! The best thing is that they're real Suede so they are super comfortable to wear and the sole's cushioned! The only time these'll be going to the back of my wardrobe again is to hide them from my sister!
Why I've Fallen for A Cold Shoulder
They're sexy in an understated kinda way. I don't have big boobs, I'm more of a bum kinda girl but I don't like wearing tight clothes. This means you've gotta find other ways of flaunting it. Call me crazy but there's something sexy about the shoulders and collar bone.
You don't get sweaty armpits. You can wear a long sleeve and still feel the breeze around your pits. sexy I know but seriously, it's what you need in this weather.
They're just pretty. Look, you know it, I know it, cold shoulders are just prettier than normal dresses. Take a plain white dress and make it off shoulder and it's interesting!
Obviously I couldn't do a post about cold shoulders without doing a lil roundup of my top 5! Tularosa is literally my dream label for summer dresses but I've also linked some from different price points because right now I'm not able to afford!! If I could though, my whole wardrobe would be that!
Do you guys have a particular style that you can't break away from? I say there's no shame! If you love it and it suits you then why not stick to it!?
My Top 5 Cold Shoulder Dresses