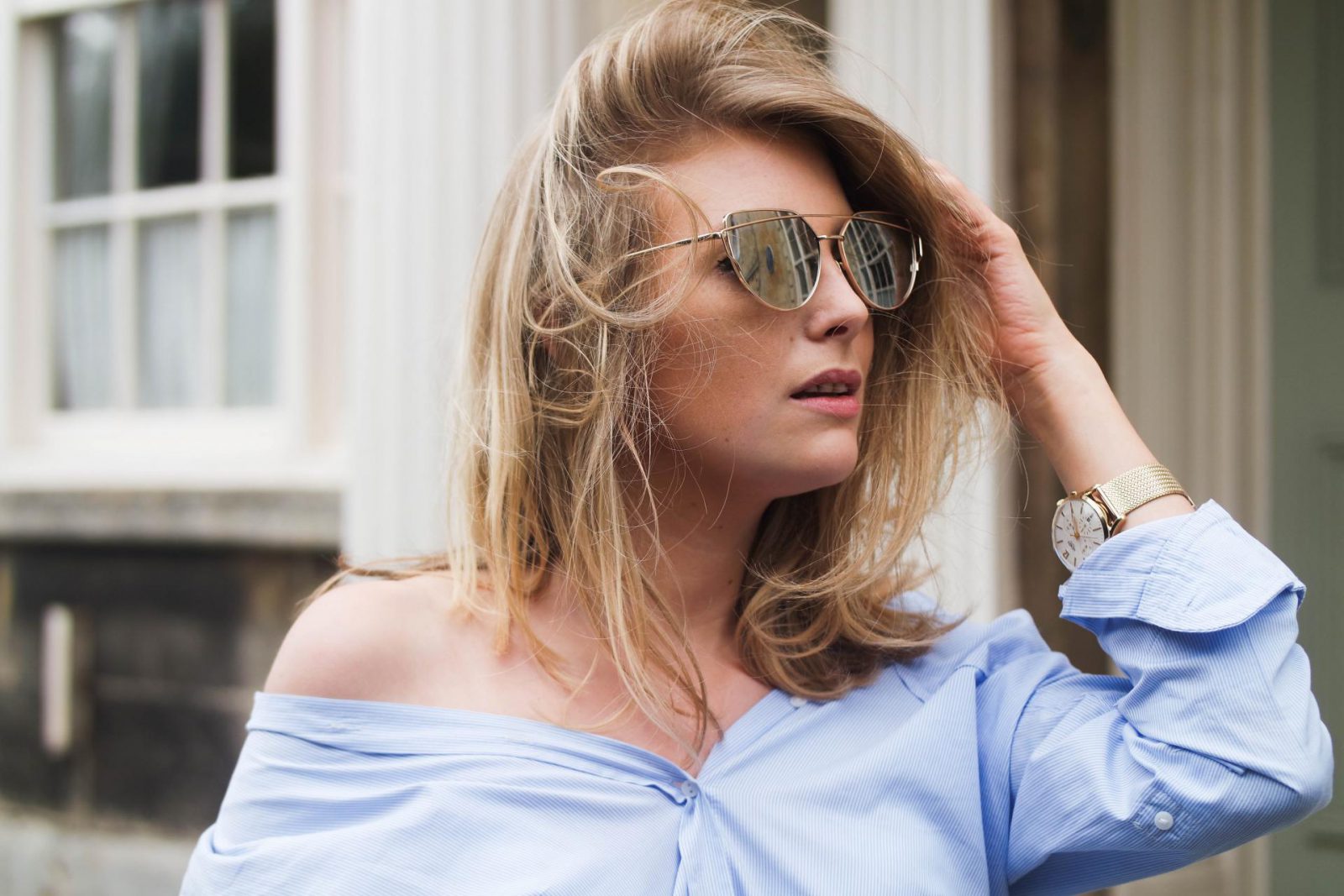 Shop The Post
As you all know I'm off chasing the sun for approximately 3 whole months soon!! CRAY! So I've got holiday clothes constantly on the mind! However, for limited packing space and practicality, my holiday wardrobe will be a lot more practical – I will do a post on that too!
I've been eyeing these things up for so long and honestly think they look beautiful together. I couldn't not share what I view to be, the perfect 'chasing the sun' wardrobe. A fancy dress for the evening, a pair of Chanel Dupes, some chunky leather sandals and some patchwork denim. Not to mention the Chanel Nail Varnish in pink, an accessory no holiday wardrobe would be complete without! Who agrees?
DETAILS
Hourglass Highlighter – HERE
Patchwork Skirt – HERE
Gold Choker – HERE
Blue Off Shoulder Top – HERE
Black Sandals – HERE
Printed Head Scarf – HERE
Patterned Clutch Bag – HERE
Blue Wrap Top – HERE
Gingham Shorts – HERE
Statement Earrings – HERE
Bondi Sands Tan – HERE
White Tie Front Top – HERE
Chanel Nail Varnish – HERE
Topshop Wrap Dress – HERE
Beige Cross Body Bag – HERE
Tortoise Shell Sunglasses – HERE
Nude Slingback Heels – HERE
So basically we can all agree that I want to own everything that Mango currently have in store!?
If you're looking for a cheap holiday getaway make sure you check out Expedia! It's literally so cheap – me and my boyfriend have booked lots of our bits through there and saved a ton! Start chasing the sun!
There's one thing that no (Instagram) holiday is complete without . . a pool float! I've listed 5 of my faves below, I don't think I could make a choice between the watermelon or the pink flamingo . . the question now, is two too many?!
Follow me! Instagram – Pinterest – Twitter
My Top 5 Pool Floats
Whilst you're here, make sure you hit follow on my Bloglovin' account so that you never miss a post! It also is a great way of staying up to date with all of my posts so you can save them and read them later!
Follow me on Snapchat! Sineadcrowe