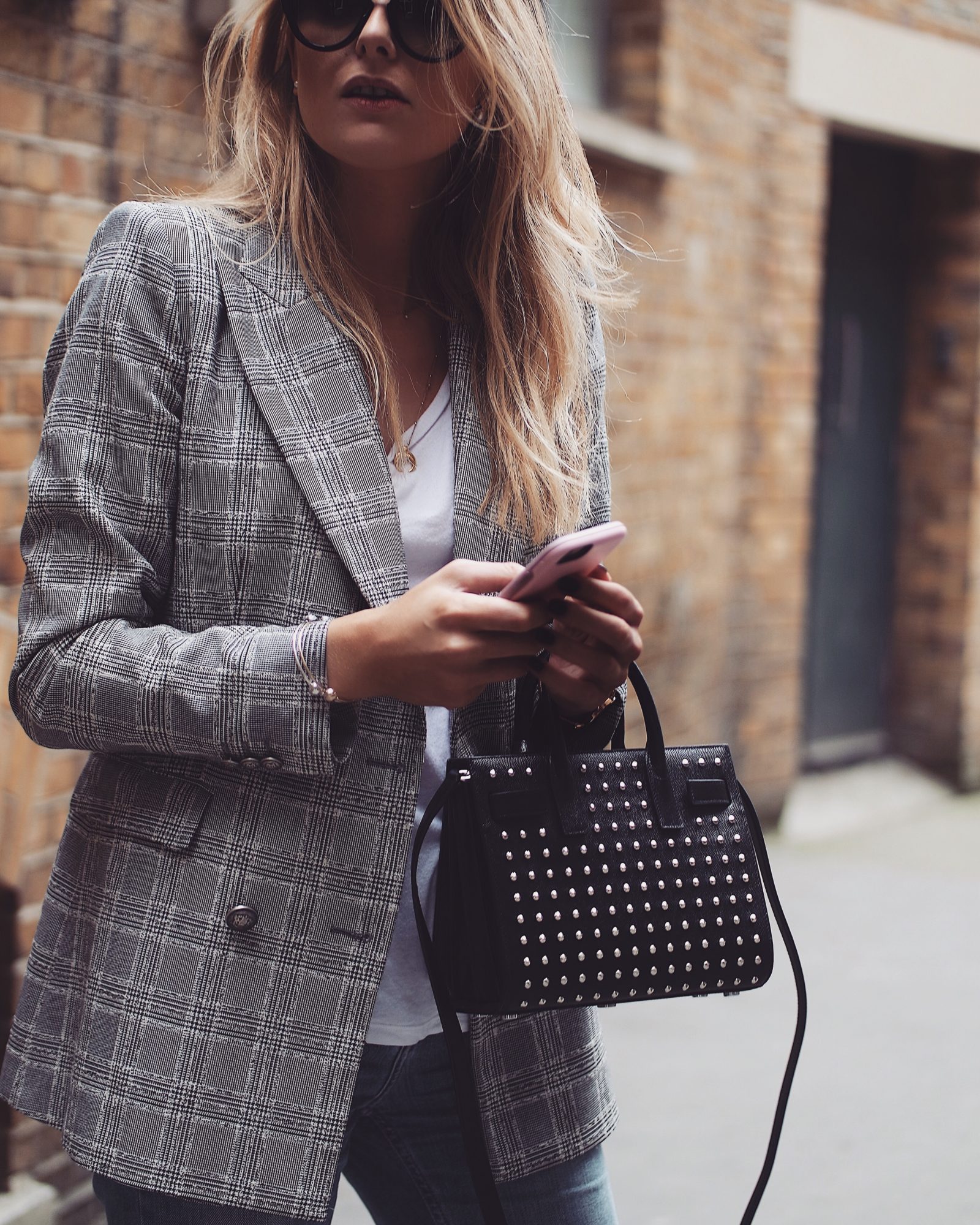 I'm a self confessed smart phone addict, I've said it before and I have no shame in saying it again! You've already seen my post on how I try to take time away from it (if you didn't it's here). So now lets talk about how you can use it to increase page views on your blog just by downloading 3 apps. Warning, this will increase your smartphone usage by about 50% . . I told you I'm an addict.
Shop The Post
Managing your Domains with UK2
Before I go into how to increase your page views which we all know is amazing to SEO, I just want to bring you back to one of the most important factors in blogging, SEO and domain authority(read what that is here!), owning your own domain. There are bloggers that are extremely successful and don't have their own domain (by this I mean www.yourblog.com rather than www.yourblog.wordpress.com) but this is super rare. To build your SEO, domain authority and in general to be taken more seriously, you need your own domain.
For me, I knew it was go hard or go home when I first started so I didn't even write one post before I had my own domain, theme etc all in place, and I truly think it helped me to look like I knew what I wanted, it wasn't just a hobby or a bit of fun, I meant business! The next step is to choose your host, this step is super important, you want to look at what they're offering, if you can look after more than one domain (who knows what the future holds), how easy it is to manage your domain and the most important of all cost. UK2 are by far the cheapest out there right now with domains from just £1 (I can't see anyone being cheaper) which is such a small price for your own slice of internet to call your own. If you are thinking of starting a blog, a website (they host all domains) or want to take your blog more seriously and go self hosted, then UK2 are for sure the guys to go to!
3 Apps that will increase your page views
Now, down to business! Once you've got your UK2 domain, you need to work on SEO (read my top 5 tips here!) and building awareness. For me, social media is 1000% the way I get myself out there and I manage it all through three apps on my phone.
Google Analytics
The day I got google analytics is the day I fell into a black hole and my page views/unique users grew. Want to increase your page views? Download the google analytics app. If you don't have google analytics on your site yet then you are a fool, go and do it now! The app shows your page views and other analytics in real time which to me really spurs me on to actively increase them. I set myself targets of the amount of views by a certain time and I can see immediately how effective social shares are. It's so amazing for motivating yourself but also incredibly dangerous if you're already a smartphone addict like myself!
Bloglovin'
Now there is some dispute (by myself) with Bloglovin' as I recently discovered that it doesn't count towards your analytics on google analytics. However, they do have their own analytics so all is good and if you're on the go, there's no doubting that Bloglovin' is by far the best way to share your posts via social. The share button on the app allows you to share your chosen post via Facebook and twitter (the main two I use) within seconds!
Buffer
The day I discovered Buffer was the day my life changed . . slightly dramatic?! Anyway, Buffer is a scheduling app for Facebook and Twitter which also has it's own app. Whenever I have 10 minutes to spare, I now make sure I schedule some tweets to go out when I'm busy, sharing my posts. Its such a great way of keeping on top of things and ensuring your actively promoting your blog throughout the day!
Let me know if you guys have any more tips on how to increase your page views and if you do any of these already! Let me know if they work! Report back!
Outfit Details
Jacket : Zara
Top : OLD Alternative Here
Jeans : Asos
Bag: YSL / Affordable Alternative Here
*Sunglasses : Celine @ Smart Buy Sunglasses
Shoes : OLD Alternative Here
*Short Necklace : Missoma
*Long Necklace : Missoma
*Phone Case : Otterbox
*Earrings : Pandora
*Gold Bracelet : Pandora
*Silver Bracelet : Pandora