Shop The Post
Wear Your Shirt Dress As A Skirt
This is a look I've seen other people, more fashion people wearing and never really thought I could pull it off. However, recently I've been making a concerted effort to wear what the hell I like and to actually wear everything in my wardrobe. So, stuff it, I'm wearing it. And do you know what? I think it looks pretty good!
The nude/rose gold/pink accessories finish of the outfit perfectly and I can't go out without the finishing touch of a watch! This pink one was just what my collection was missing, I mean what colour would I have worn for this outfit if I didn't have a pink one right? I don't think I own any watches that don't have the oversized manly face so this one with it's girly colours is the perfect balance of boy meets girl!
*Top : Old
Shirt Dress : Asos
Sandals : Sold Out
Bag : Arch Label Agency
*Sunglasses : Missguided
*Watch : Henry London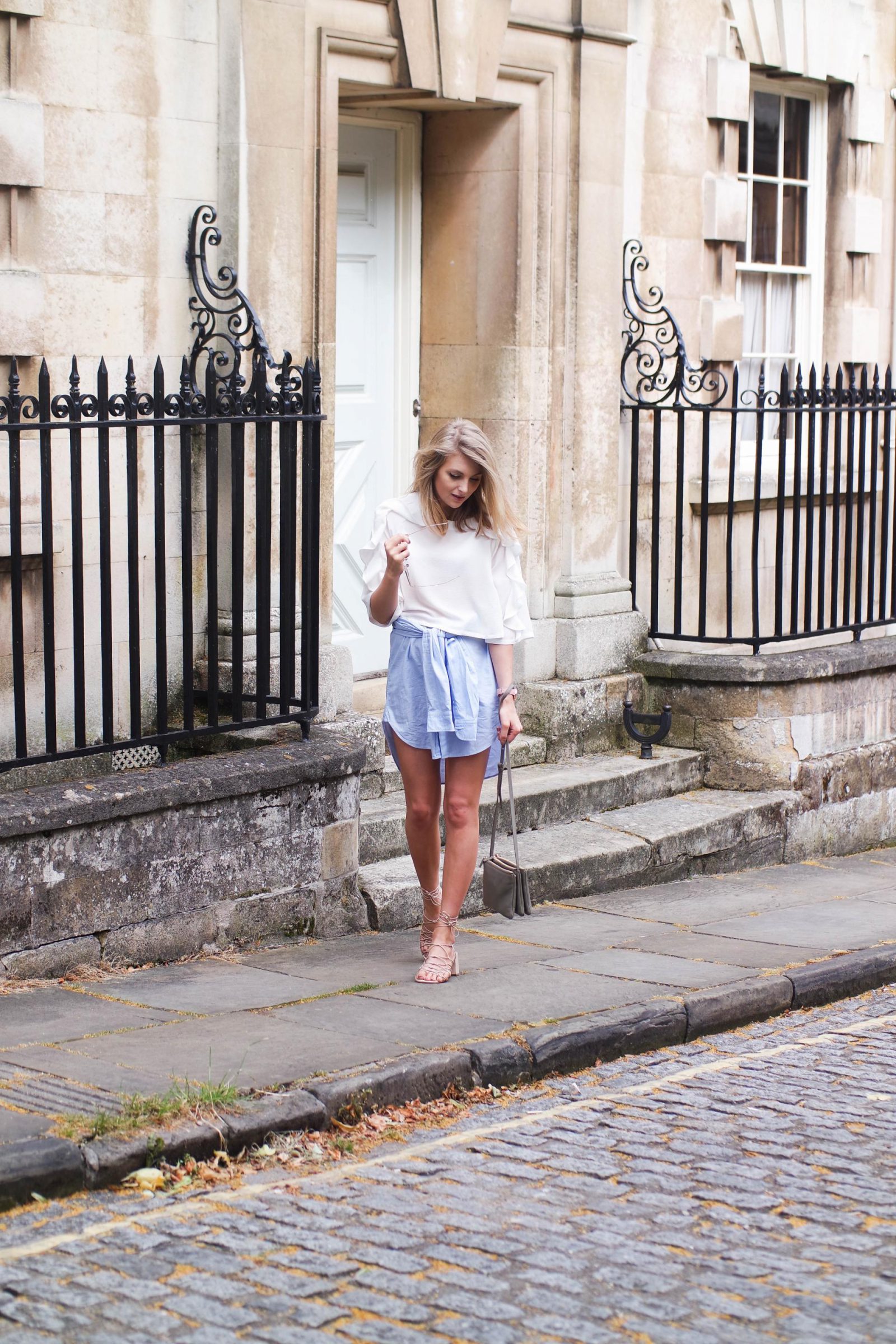 How To . .
So the actual tying of the shirt took me just as long to figure out as it did to shoot this entire post. However, once I'd nailed it, it was like riding a bike.
Button the shirt up to the length of skirt you want, or until it sits on your hips
Neatly fold over so the armpits tuck underneath the sleeves
Tie the sleeves around the front
Tuck excess material in waist
SIDE NOTE : Why do my legs look dip dyed? Another fake tan fail!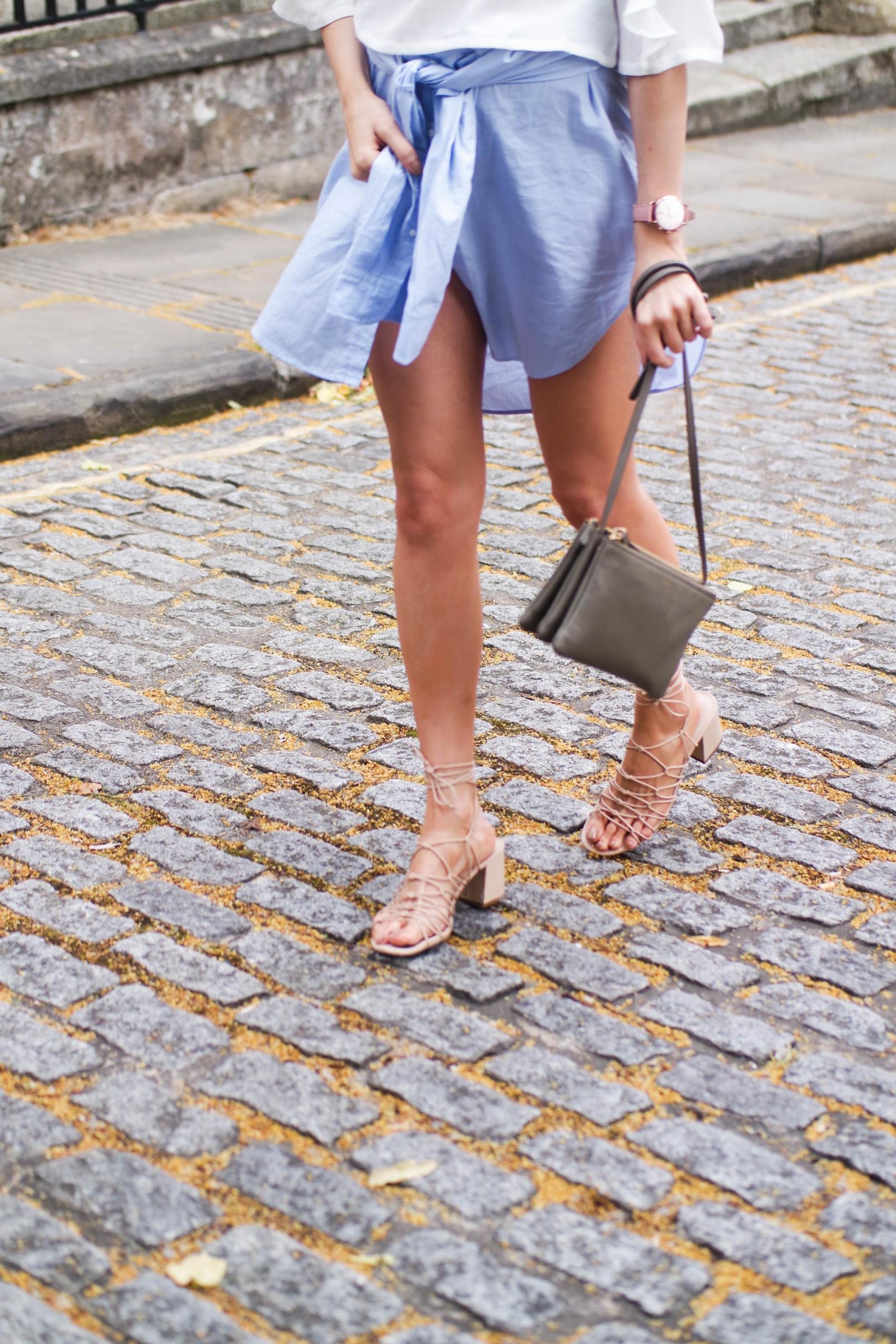 Wear Your Shirt Dress as A Shirt
Ok so this one's not quite so creative but hey, I'm really loving the whole dresses as shirts thing you may or may not have seen in my post last week (read it here!). I feel like the oversized length of wearing a dress with jeans gives it a more effortless look than a shirt that's standard size. I mean, it's just taking the whole boyfriend shirt thing to a whole new level right?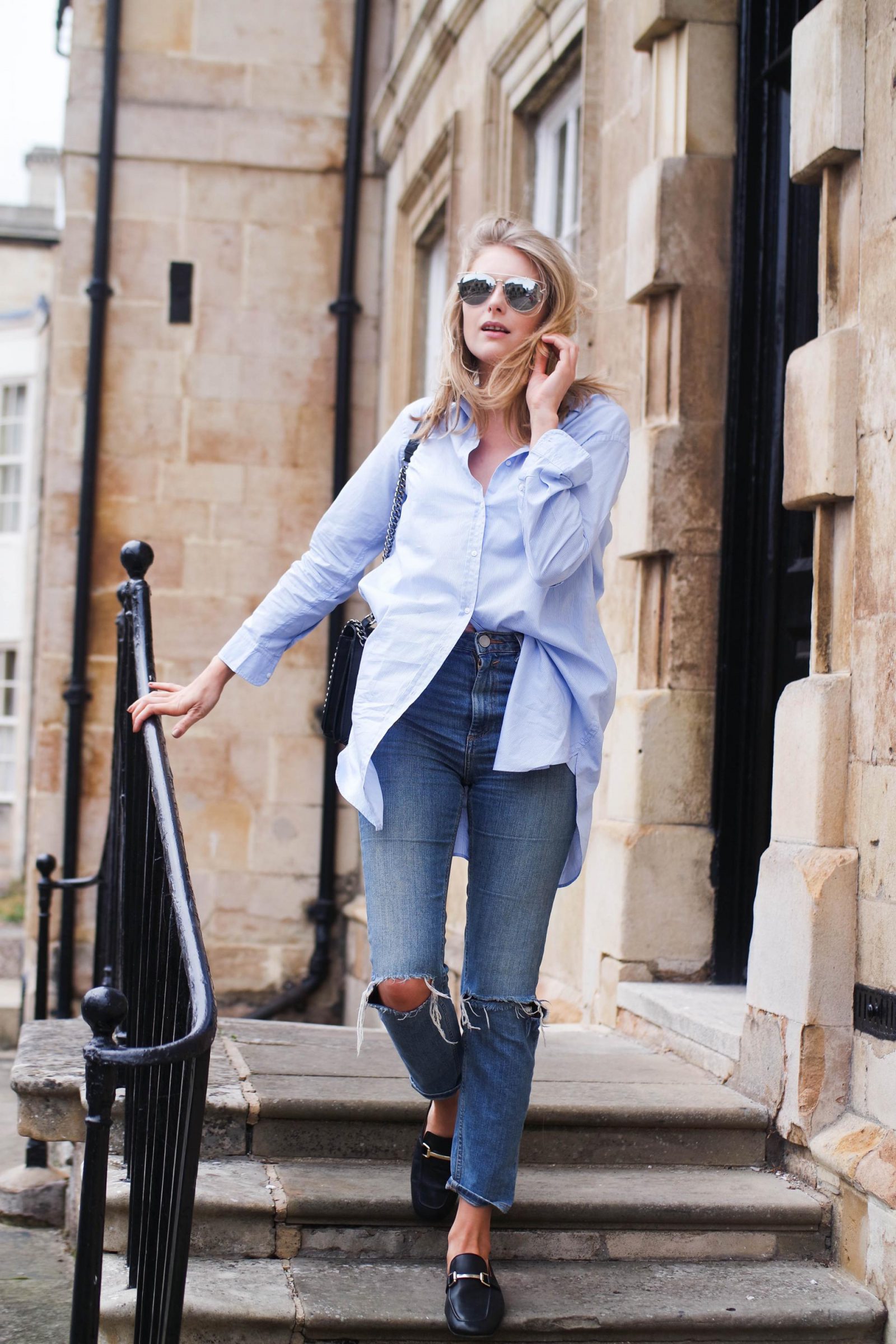 Shirt Dress : Asos
Jeans : Asos
Loafers : Topshop
Bag : Zara
*Sunglasses : Misguided
*Watch : Henry London
Make Your Summer Wardrobe Work For You
I'm so glad I stumbled upon this idea of wearing dresses and jeans together because it's opened a whole new section of my wardrobe to possibilities where I normally wouldn't have got much use out of them at all! I particularly love this one open because it flows in the wind dramatically when I walk meaning I always make an entrance!
Also! Have a look at how nice this watch is! I have to mention it because I get a lot of watches, I literally have one to match every outfit! But! This one is so beautiful and manly, I love wearing it a bit looser like with the long shirt it gives the look of actually wearing your boyfriends watch. This one's even engraved with my name thanks to the amazing people at Henry London! I don't think you can get more classic than a gold bracelet watch, They have this style with lots of different faces but I liked the detail on this one with the different dials!
Wear Your Shirt Dress As A Cold Shoulder Top
You guys know my love for cold shoulder tops, if you don't where have you been? So with this in mind it was inevitable that I was eventually going to start looking at the clothes I already own and thinking "how can this be cold shoulder?"! I think I did a pretty good job short of cutting the top off!!
Shirt Dress : Asos
Denim Shorts : Urban Outfitters
*Sandals : Birkenstocks
Sunglasses : Missguided
*Watch : Henry London
How To . .
This ones much simpler than the other one but hey I thought I would do a little how to anyway incase you wanted to turn your shirt dress into a cold shoulder top. Also I wanted to add a note that you're probably thinking, "can't you do this with a normal shirt?". But you see how dramatically shorter the dress has got and you can work this one out for yourself!
You literally just unbutton the shirt and pull it over your shoulders, I could have un-done mine one button more but I wanted it to be secure on my shoulder to avoid any peekaboo moments! I kind of love the dishevelled look of it too! A sort of undone look!
P.S how amaze are my new denim shorts? I feel like I've finally found the perfect pair! Not too tight and not bum cheek grazing! I mean how hard is it to get a pair of denim shorts that don't show the world your entire bottom these days!? I got mine from the Urban Outfitters renewal section, if you know your size you can get them online here!

All photography by Sue Crowe
I hope you guys liked my 3 NEW ways to wear your shirt dress! Make sure you leave me a comment to let me know what you think and as always, be sure to hit follow on Bloglovin' for lots more fashion tips to come!
Follow me on Snapchat : sineadcrowe
My Top 5 Shirt Dresses
This post is in collaboration with Henry London but all thoughts, opinions and creative direction are my own