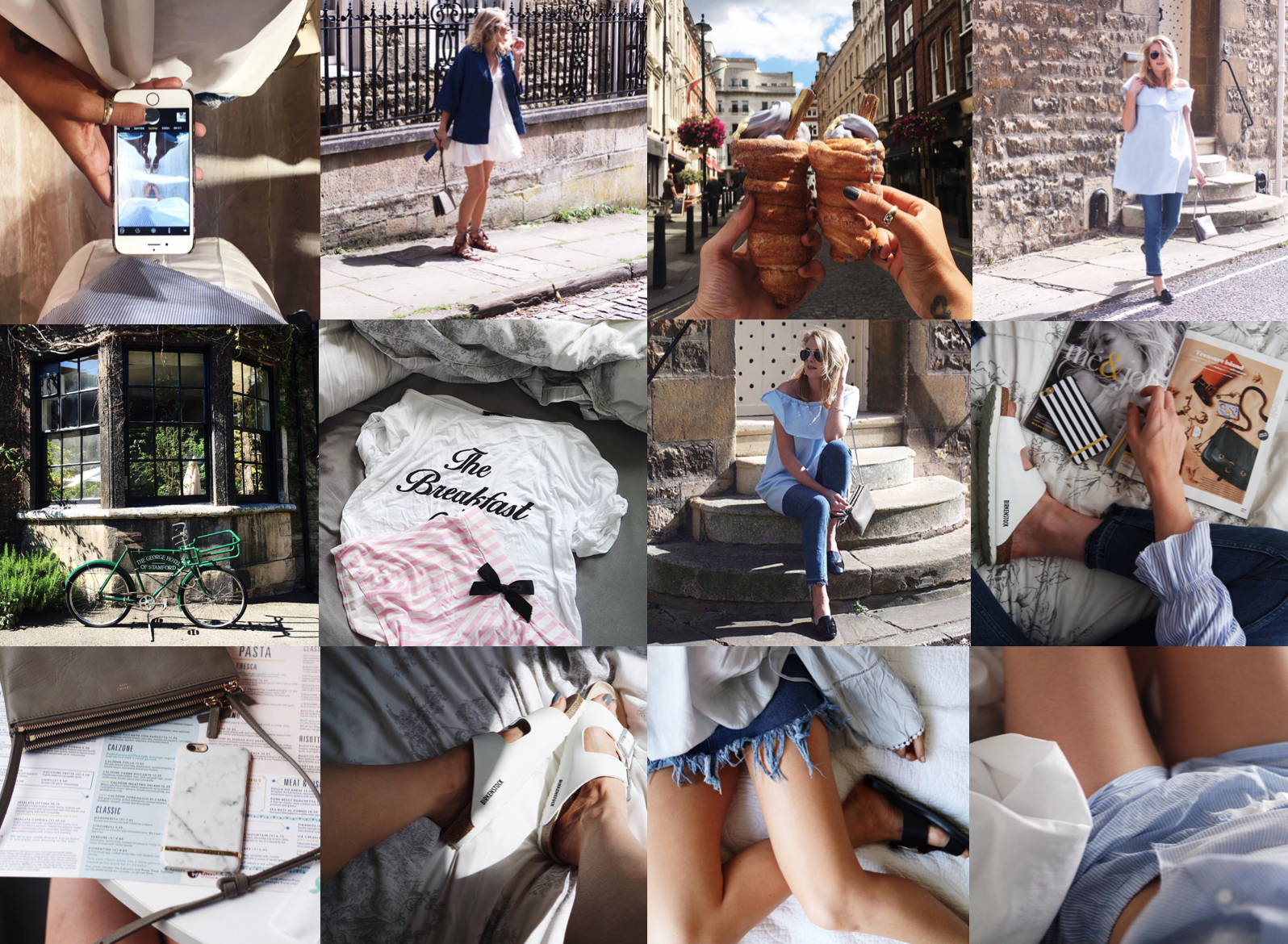 Life Update : Travelling, Saving & Full Time Blogging
I thought I'd do a different kind of post today, a little life update. I don't really do these much because I like for each post to be something that's interesting to read and has something that you guys can take away from it. But equally, it's nice to keep you update with what I'm up to and theres been quite a few changes recently so I thought, why not do a lil' life update?!
So first off you may have noticed that I've not been going to as many events and things as I used to. This is kind of through choice and kind of through having to. I love going to events, I get to see all my blogging friends, have a good catch up, maybe a little prosseco and not to mention the food & goody bags. However, I don't live in London . . I'm pretty sure I've mentioned this more than enough times already, but it isn't cheap for me to get to London!
I'm usually happy to shell out the costs because aside from all the prossecco and mini burgers theres the networking that really helps as a blogger to build your contacts! Lately I've been getting pretty choosey when it comes to events, I have to be. I'm saving as you all will know for my huge trip at the end of August – it's coming round so quickly! This means that most of the time I'm just mooching around and playing with my dog but that's ok with me!
Full Time Blogging
Full time blogging is something that seems to have just happened for me. I've been working as a freelance stylist for the entirety of my blogging career which fits in so nicely for me. I have a good relationship with the studio manager which means swapping working days so I can go to certain events is never an issue.
Throughout blogging I slowly went from 4 days to 3, from 3 to 2 to 2/1 a week. The nature of the work means I can just do as much work as I need and focus on my blog in the other days. However, recently the work dried up. I'm not going to lie it was kind of an "oh shit" moment, not having the safety net! But having saved enough for travelling and with my blog ever growing I made a conscious decision to not look for more styling work and put everything I had into my blog. So far it's going really well and I'm so happy to have my own time table, managing my schedule and spending more time with my family before I go away! I'm such a home girl so this is super important for me! I'm going to miss my doggy so much!
So that pretty much brings you up to date with me – now a full time blogger/full time house moocher counting down the days to my amazing adventure! 5 weeks!!
Do let me know if there's any posts in particular you want to see and of course make sure you follow me on Bloglovin' to stay up to date with the latest posts and of course I will be blogging my whole trip! See where I'm going here!
New In My Wardrobe