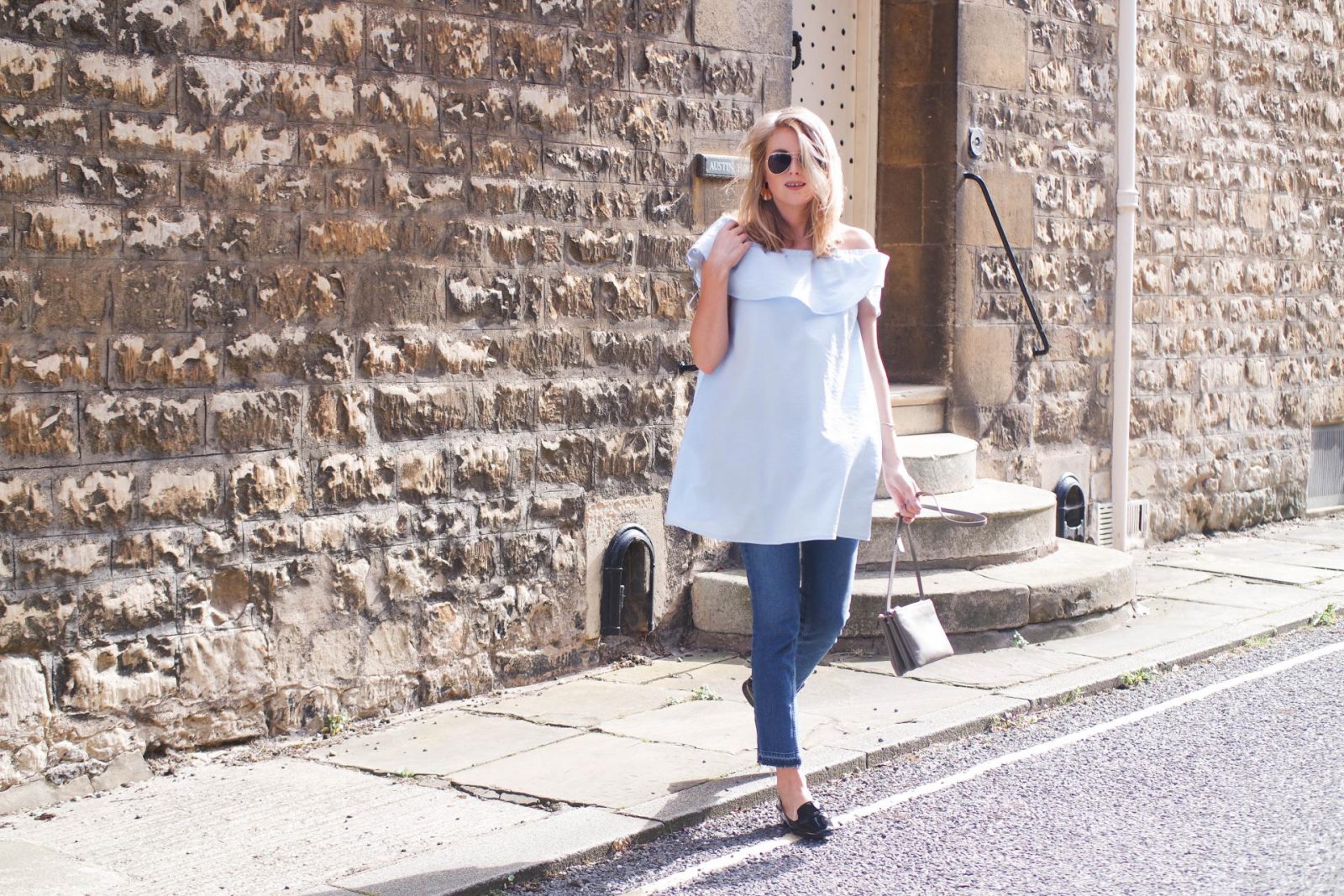 Shop The Post
Dressing for The Very British Summer
So we've all stocked up our wardrobes in high anticipation of the ever elusive British Summer only to be left with what we should really expect by now, a very British Summer. Basically, wind & rain with the occasional patch of blue sky. There has been warm days, but when I say warm I mean humid. Not enjoyable, sit out and have an ice cream heat . . no no, humid, can't sleep, uncomfortable heat.
Anyway, moaning about the weather aside, I thought I'd be the answer to your wardrobe prayers and help you put to use that well stocked summer dress collection just itching to be worn. Wear it with jeans. Dresses actually look pretty good with jeans, particularly these light, delicate floaty kind. It gives it a little edge and brings a whole new dimension to your summer dress collection! I wore my fave frayed hem pair from Asos!
Accessories definitely play a key role in how you want your dress/jeans combo look to go. I wanted to stick to the girly look so popped on a pair of patent loafers (I'm ashamed to say this is the first time I've worn them in 6 months – but I will now I promise) and my trusty Celine. As you can see it was pretty damn windy when we were shooting though for once the sun was shining which kind of ruins my point of this post but hey, the fact that it rained 5 minutes later shows just how much you cannot trust the British Summer!
My Top 5 Summer Dresses to Wear With Jeans