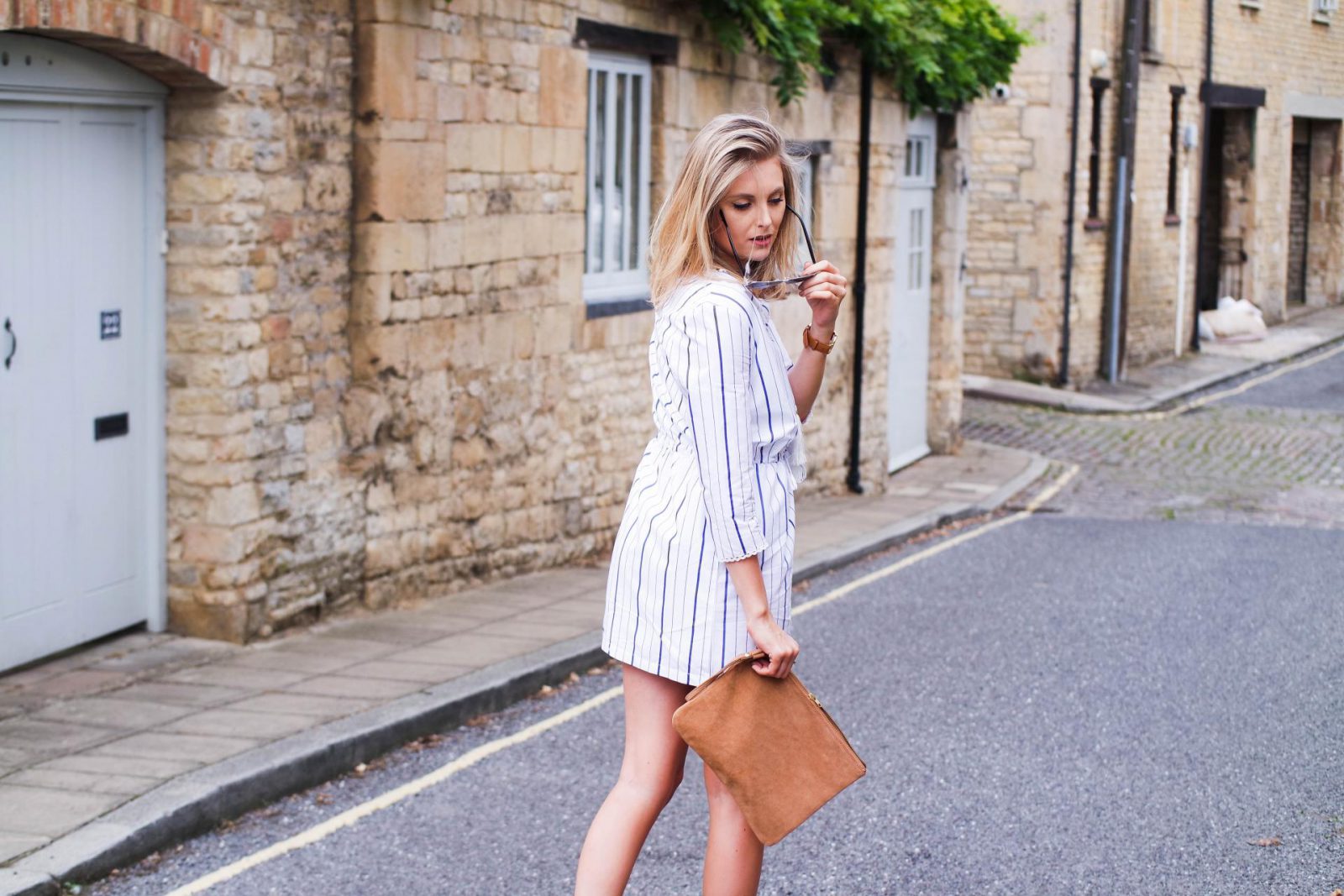 Shop The Post
Feeling Nautical
Love the nautical vibes of this look! I don't know what it is but I'm always so drawn to anything with blue and white stripes!
I'm really loving long sleeved dresses at the moment, I feel like they're perfect for the British Summer because you get to have your legs out but you won't get too chilly incase it's overcast and it will be overcast. I used to think they were difficult to wear and didn't really have a use, but now I know, they're for the UK weather!!
Who doesn't love a lace up detail on a dress? I feel like it's something that will never go out of style, like tassels. Who could ever not love tassels!? This style from Riviera Chic is pretty much everything I love rolled into one, I bet you could even do my shimmy onto the shoulders trick to get the cold shoulder!!
Why Birkenstocks are Timeless
Comfort is King – if you've never felt the ultimate comfort that is a pair of Birkenstocks then my god you've not lived. When something is that comfortable then no one will let it go out of style. We grab it with both hands and hold on tight.
Simple Style – The simple style of them means they go with everything. I tried to showcase this with my outfit. Yes I could have dressed this up with some heeled sandals (and it also looks amazing) but nothing beats the comfort of the humble Birkenstocks.
Masculine Feel – To me, this is the crowning glory of the Birkenstocks and why they do really add something to a look. They don't just go because they're simple – totally contradicting myself I know. It's the masculine, chunky feel they bring that balances out an outfit perfectly.
All photography by Sue Crowe
This post has been sponsored by Riviera Chic but all thoughts, opinions & creative direction are my own