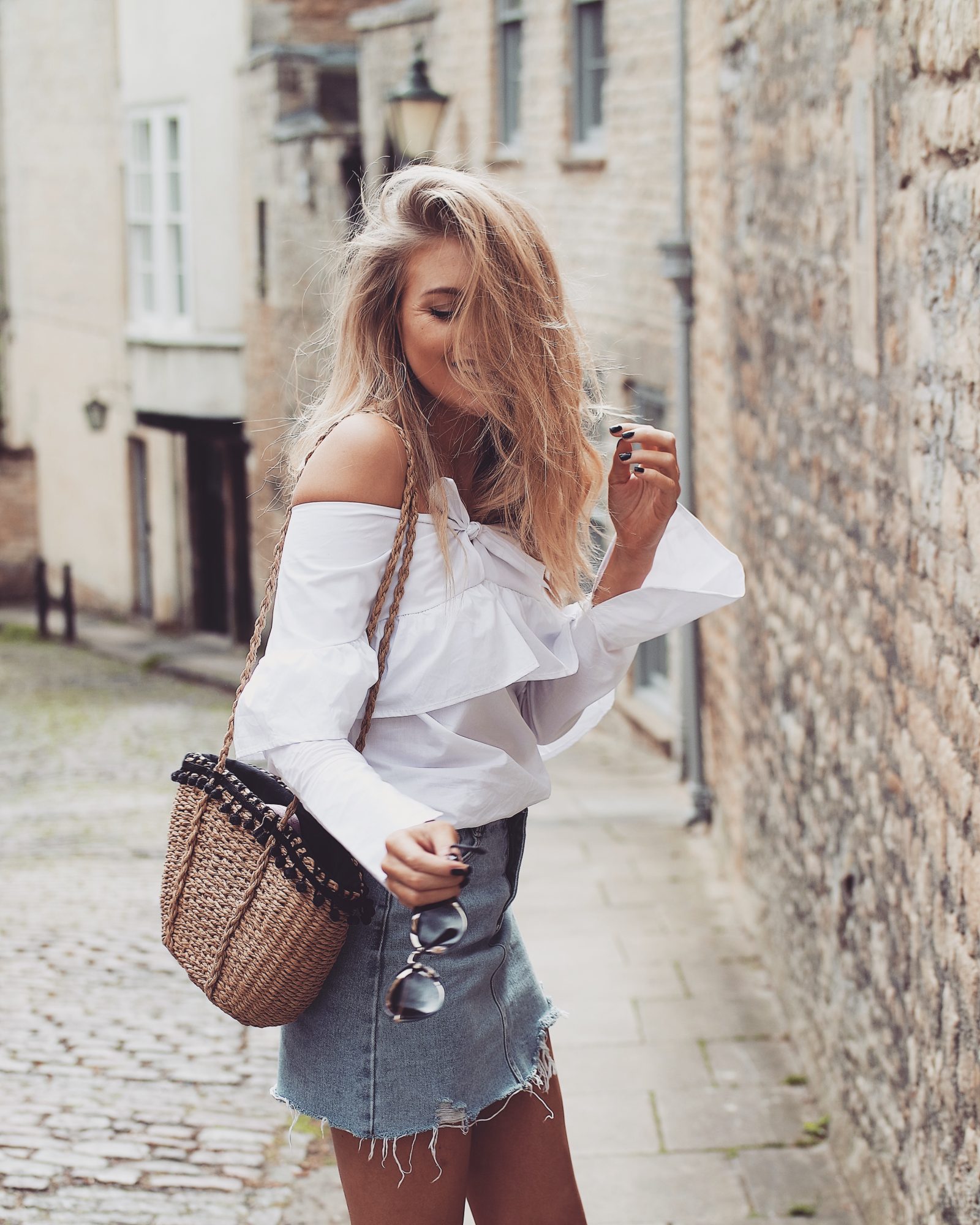 You may or may not have noticed my love for sheinside growing over the past month as the brand slowly takes over my wardrobe. I thought it was only natural to declare my love to the world and why I think it's so great. I know with many Chinese brands people are wary of shipping, sizing and quality so heres 5 reasons I love sheinside and you should to!
Shop The Post
5 Reasons I love Sheinside
The Designer Dupes are off the hook
They have a designer dupe for everything. This Ganni t shirt? Dupe. The Dior shoes of the season? Dupe. THAT Prada bag? Yep, you guessed it, dupe. They're basically a one stop shop for everything including your designer dupe needs, whether you want to go low key or all out fake you'll find it here. And usually for under £20. What's not to love?
On Trend
So we've already figured out that Sheinside are pretty quick off the mark when it comes to turning round a decent designer dupe, but what about the rest of it? Well let me ask you this, what do you think to my outfit? The clothes are all Sheinside. This is probably the best denim skirt I've ever laid my hands on and I know thats a bold statement but this skirt is worthy people. BE AWARE it does come up small so order the next size up, I'm an 8/10 and went for a medium! For more Sheinside sizing info check out this video where I did a full review on the store!
The prices are rid-onk-ulous
I mean £13 for a denim skirt . . thirteen pounds! Most items on the sight don't stray far over the £20 mark which is why it is so perfect. You wear them a few times, love them to death, then pass them on to your friends and family for them to enjoy. Obviously I keep the best bits, this skirt is going no where.
They Have E V E R Y T H I N G
I said it before, it's a one stop shop and it truly is. I just got this amazing palm print swimsuit for when I head off on my cruise, which BTW fit's perfectly in a size small. They do everything from watermelon towels to straw bags and everything in between!
The Perfect Base
If nothing else, think of Sheinside as the flour in your outfit cake. Yes they do some amazing peices that are super standout and steal the show, but if you're not down for that then just use them for building up your look. My top and skirt and sheinside and cost less than £20 combined . . I know. I've then added my Zara bag (they also do an amazing alternative on Shein here!) my Balenciaga boots and some sunnies to finish the look off and would you even know how cheap the skirt and top are?!