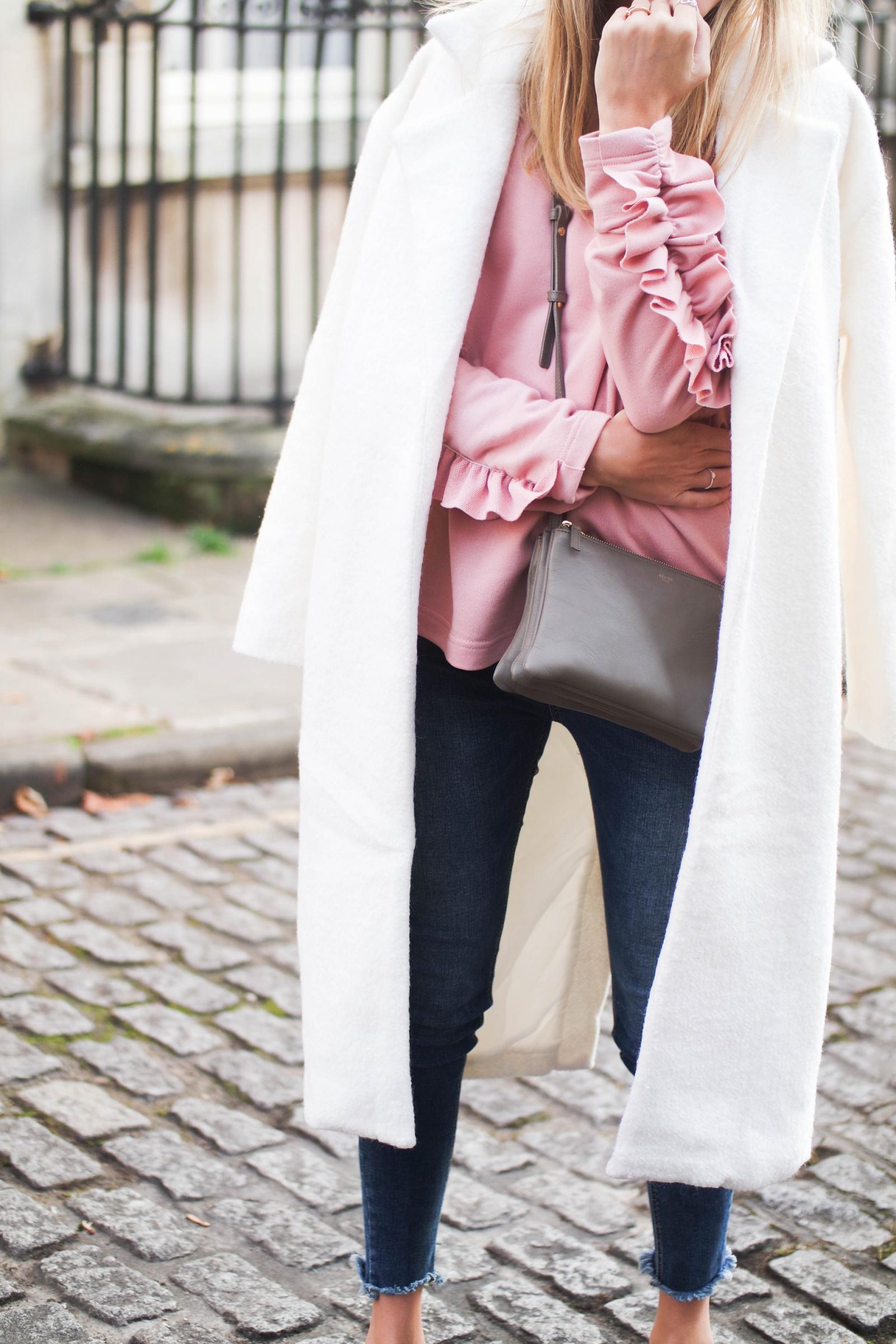 When I was away there was one trend that I was dying to try when I got back, ruffles of course! I'd been won over by the flared sleeves before I left and this interesting new development on flares/ruffles etc was something I was desperate to get my hands on!
This is the first of many ruffle tops to grace my wardrobe but I've got a list as long as my arm I've got my eye on!
Shop The post
Getting my Ruffle on
What do we think to this jumper!? I'm not normally one to go for pink but what can I say? the ruffles won me over. Super soft, uber cosy and pretty damn cute . . what's not to love!? I've been living in these skinny jeans since I got back, I love the distressed hem and comfy fit, plus I think they look great with my loafers no?!
The big coat come dressing gown is the perfect finishing touch! Definitely looks more chic thrown over my shoulders for this look so people can still admire the ruffles on my sleeves, after all that is the focal point!
Top 5 Ruffle Tops
Ladies and Gentlemen, I present to you the 5 ruffle tops I've also got my beady little eyes on! I love the khaki ruffle sweatshirt style! Remember you can shop each style by clicking on the links below!
OUTFIT DETAILS :
*Coat : Missguided
*Top : Missguided
*Jeans : Miss Pap
Loafers : Topshop
Bag : Vestiare Collective
FOLLOW ME :
Bloglovin' // Twitter // Instagram // Facebook // Pinterest