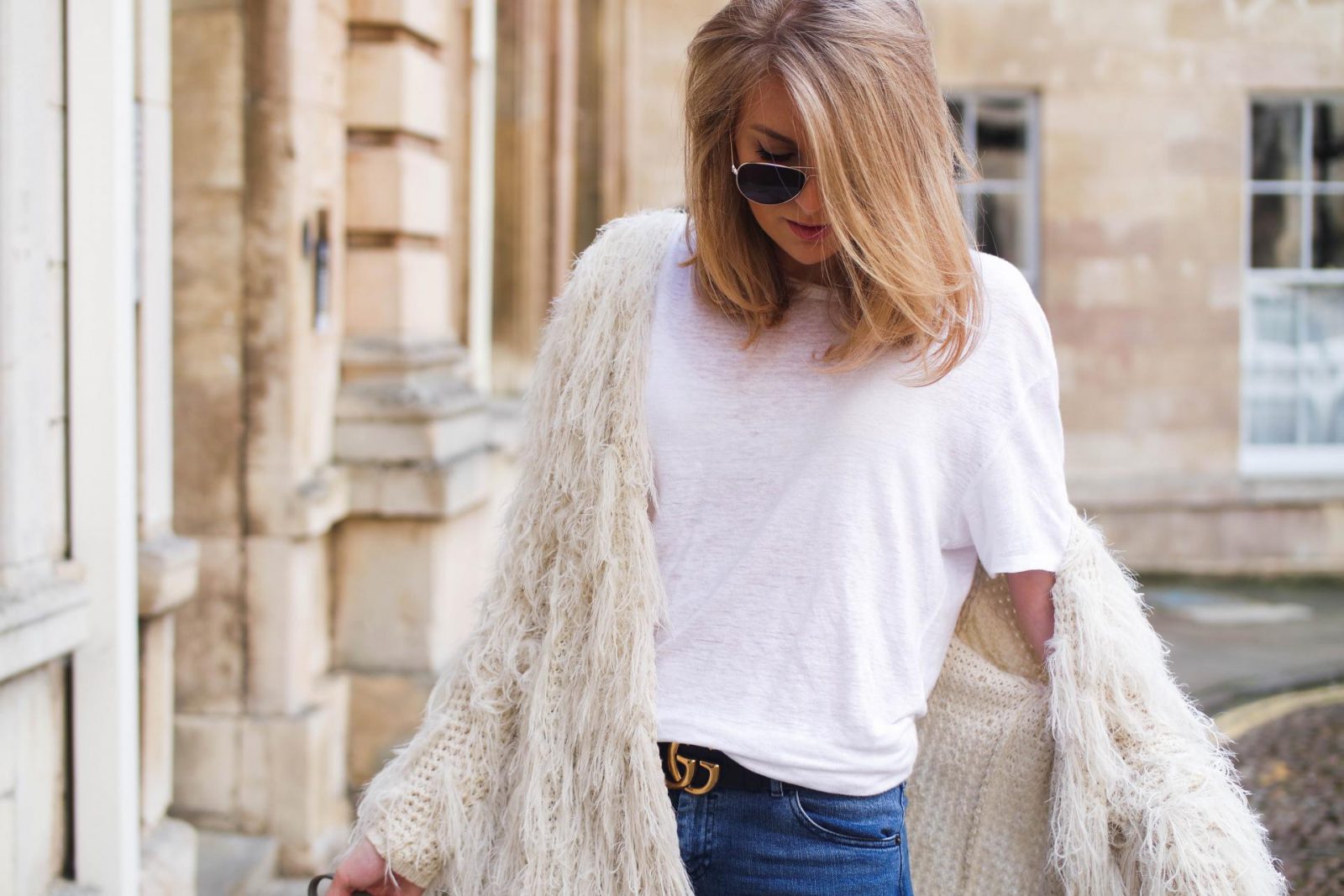 Shop The Post
This cardigan will always be one of my favourites, it's the perfect layer and so so cosy! I also thought I would take a moment to let you guys know that it's now £18 in the sale as I always get so so many compliment from you all on it and it's definitely a firm favourite of mine! You can get it here from Little Mistress!
When I shot this it was actually really warm even at 9am in the morning! Please can someone tell me what the weather's playing at? One day I need a coat and the next a summer dress, I just don't know what to wear anymore!
Until recently I wouldn't define myself as a belt wearer. I mean I've had belts before, but I didn't wear them, they were belts for function not for fashion. After drooling over this Gucci baby for a few months on multiple Instagram accounts and Pinterest images I finally took the leap.
I know what your thinking, "the leap? It's a belt!" but as someone who's not used to making luxury purchases and doesn't exactly have the budget for it, buying a £290 belt was not an easy decision to make. However, after hitting my travel saving goal and turning 26 I thought it was about time I treated myself!
This belt has transformed my homer simpson wardrobe of white t shirts and jeans and I'm here to spread the love. I've never really appreciated the possibilities of a good statement belt and how it can truly transform any look. It's like the cherry on the perfectly dressed cup cake – once you know, you know and you won't look back.
It does also come in smaller sizes at cheaper price points! See the full range here!
5 Statement Belts That Will Transform Your Look