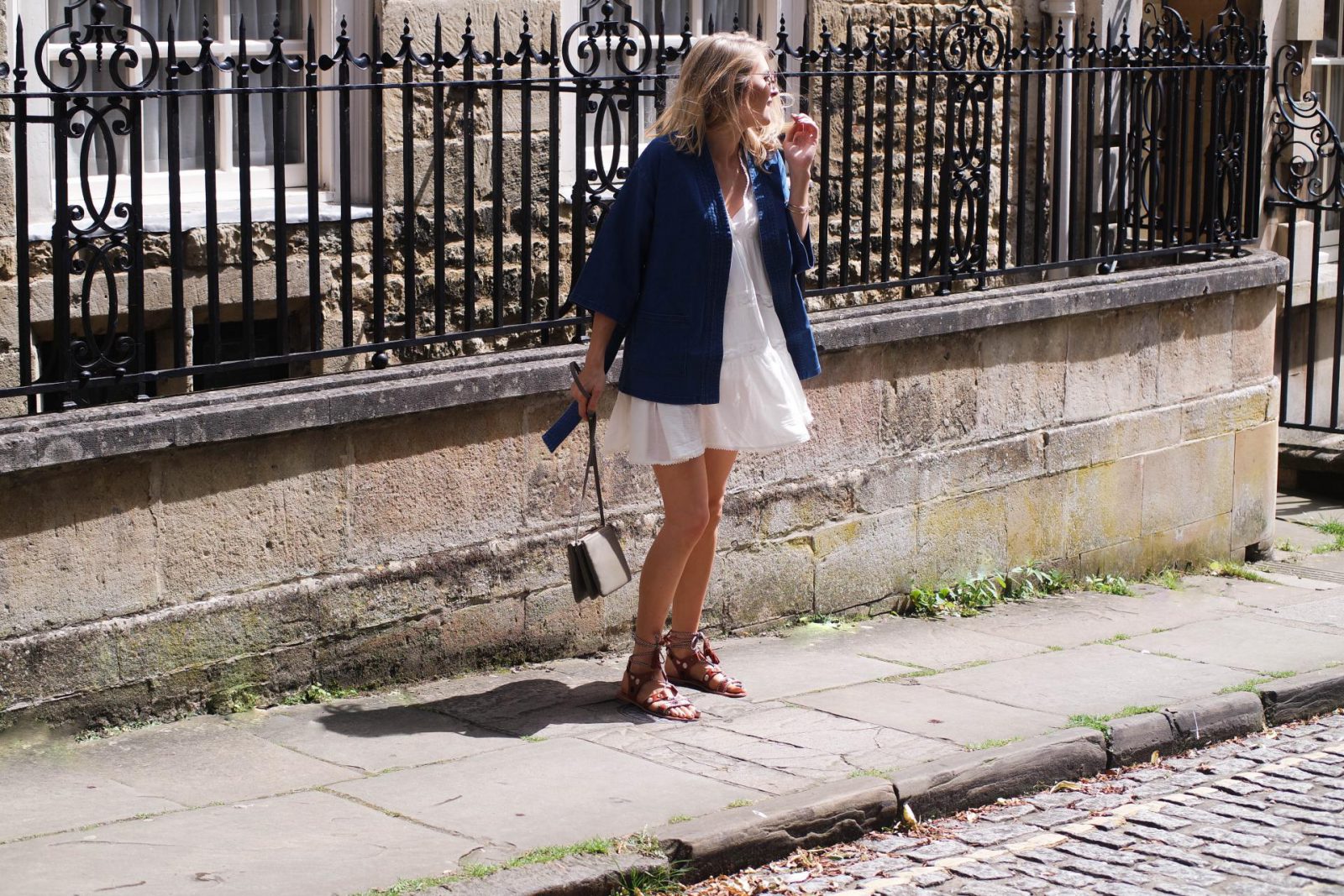 Shop The Post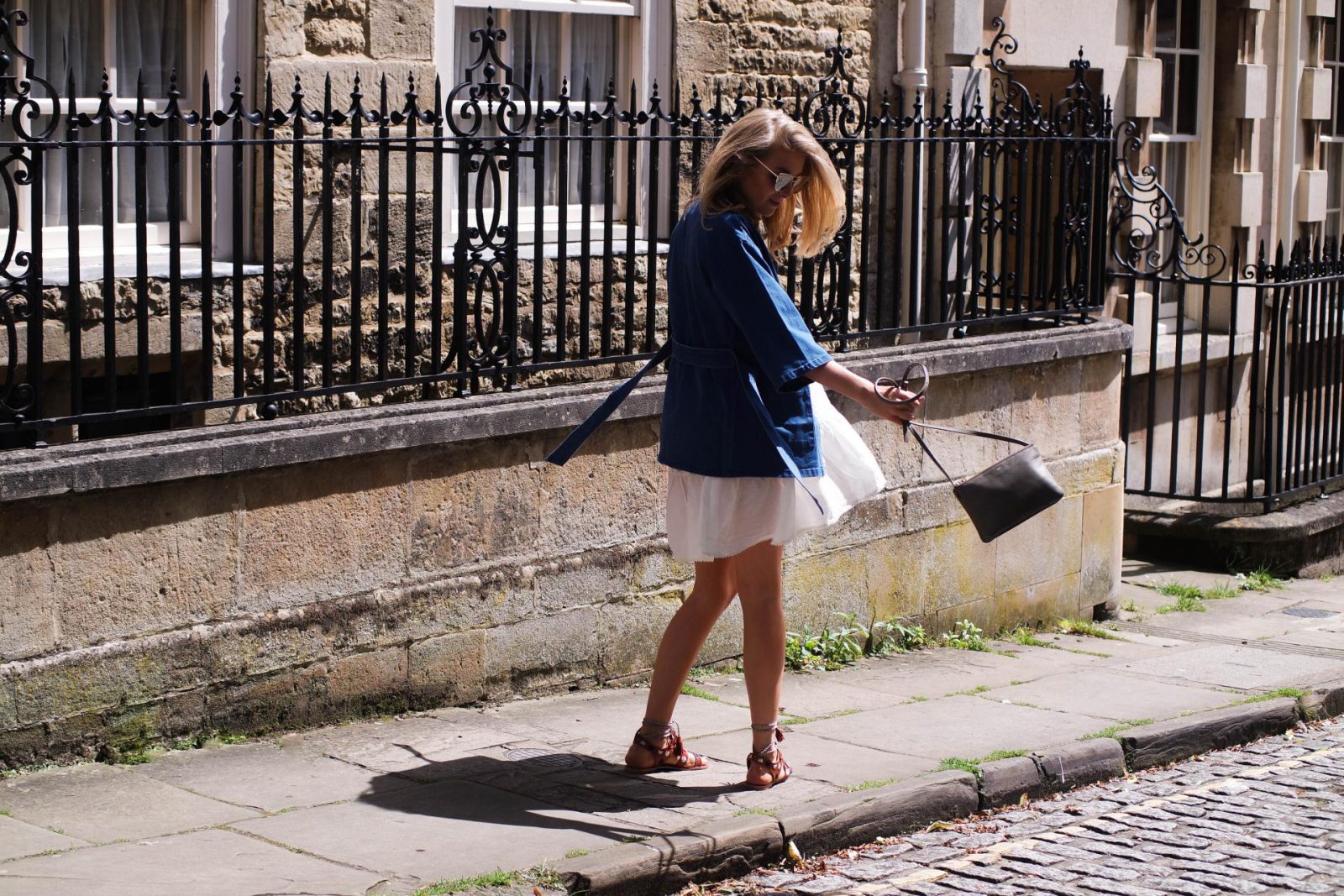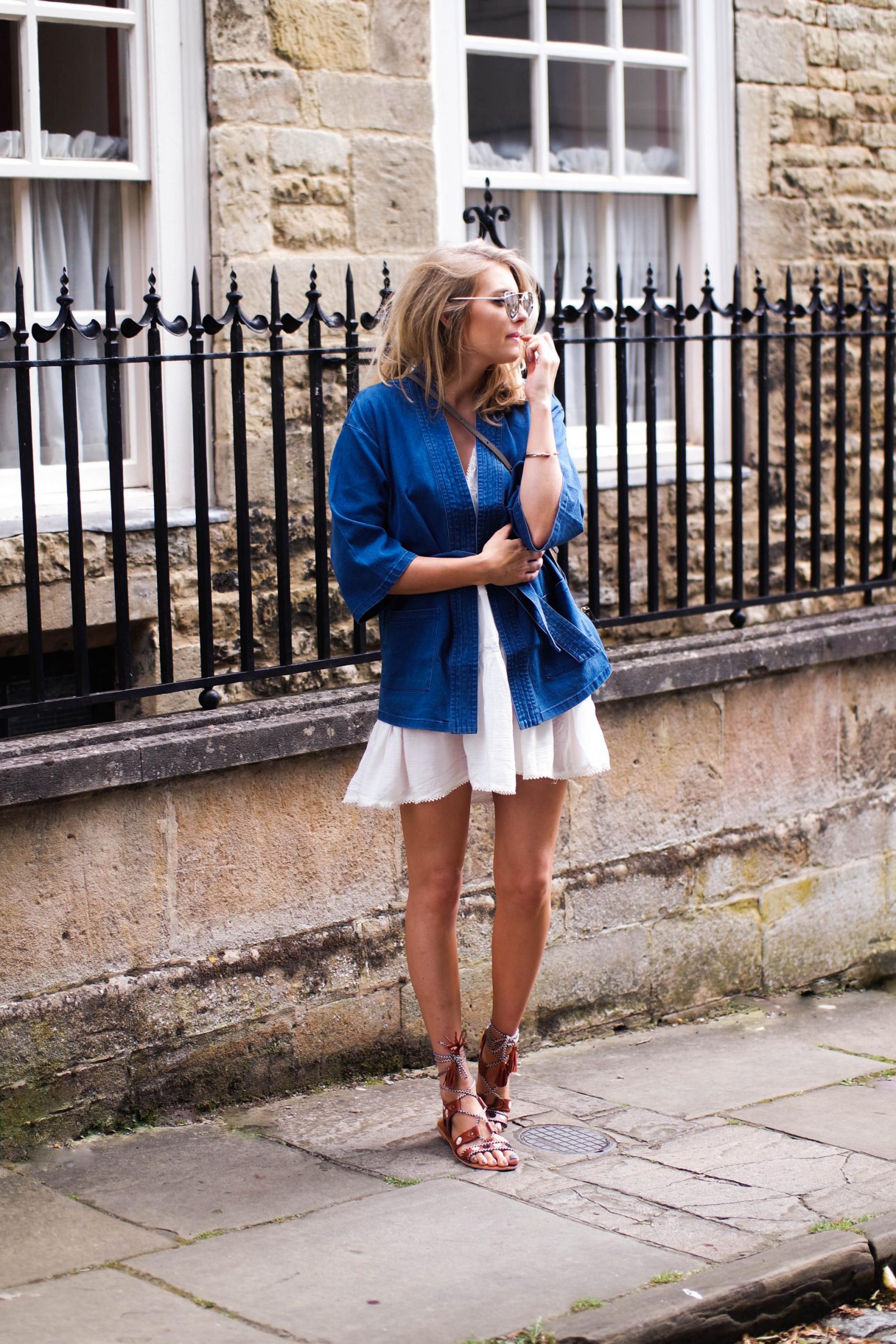 I don't know if anyone else has noticed or if it's just me, but any sandal worth it's salt this season seems to have some form of pom pom or embellishment attached to it. Don't get me wrong, I love anything minimal and comfortable, Birkenstocks are my sandal gods, but I can't lie, I'm loving me some embellishment!
I've not gone all out with the full on pom pom styles a la Mabu by Maria BK but these beauties from Next are the perfect balance for someone looking to try the trend without diving in head first!
Top 5 of the "Sandal of the Summer"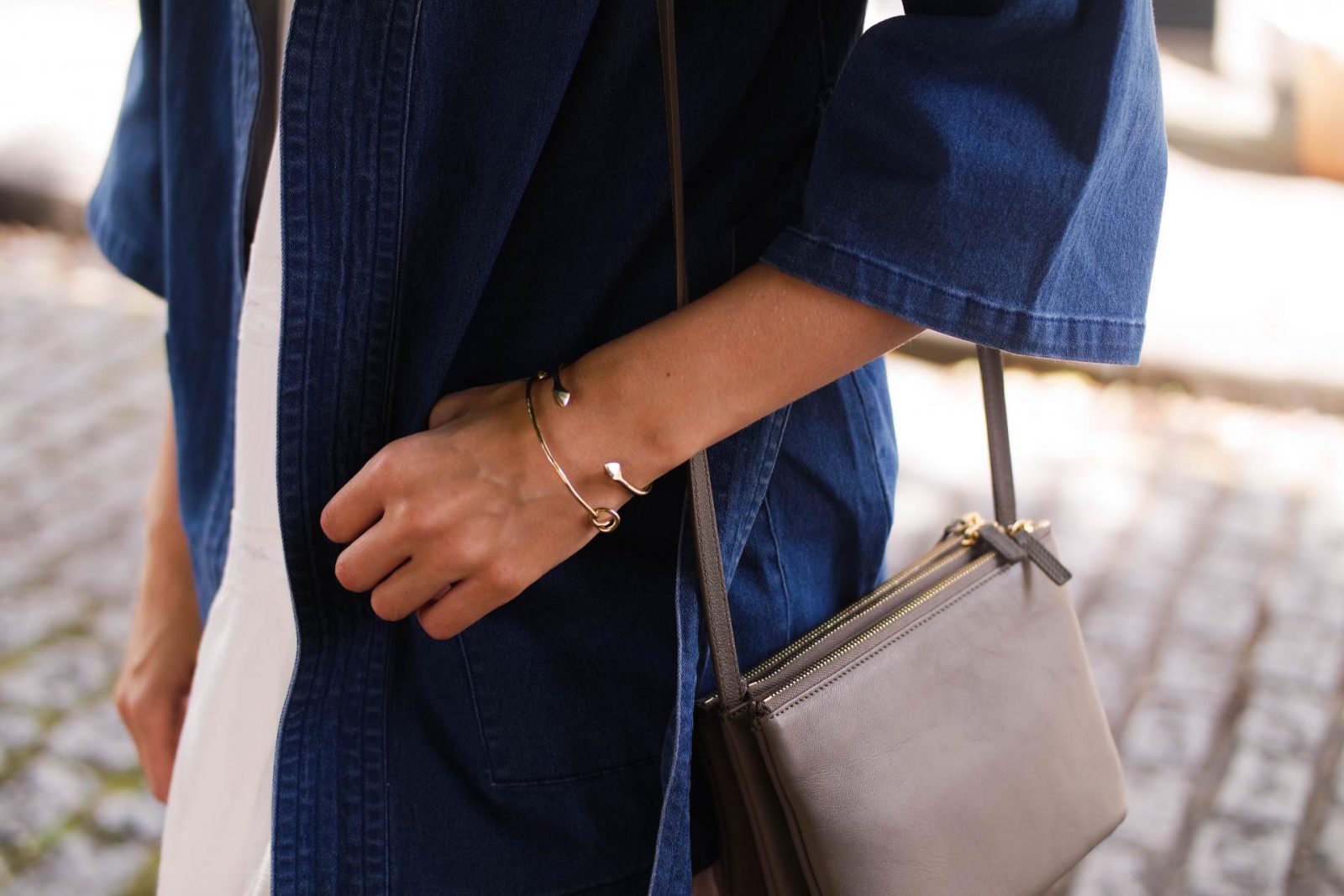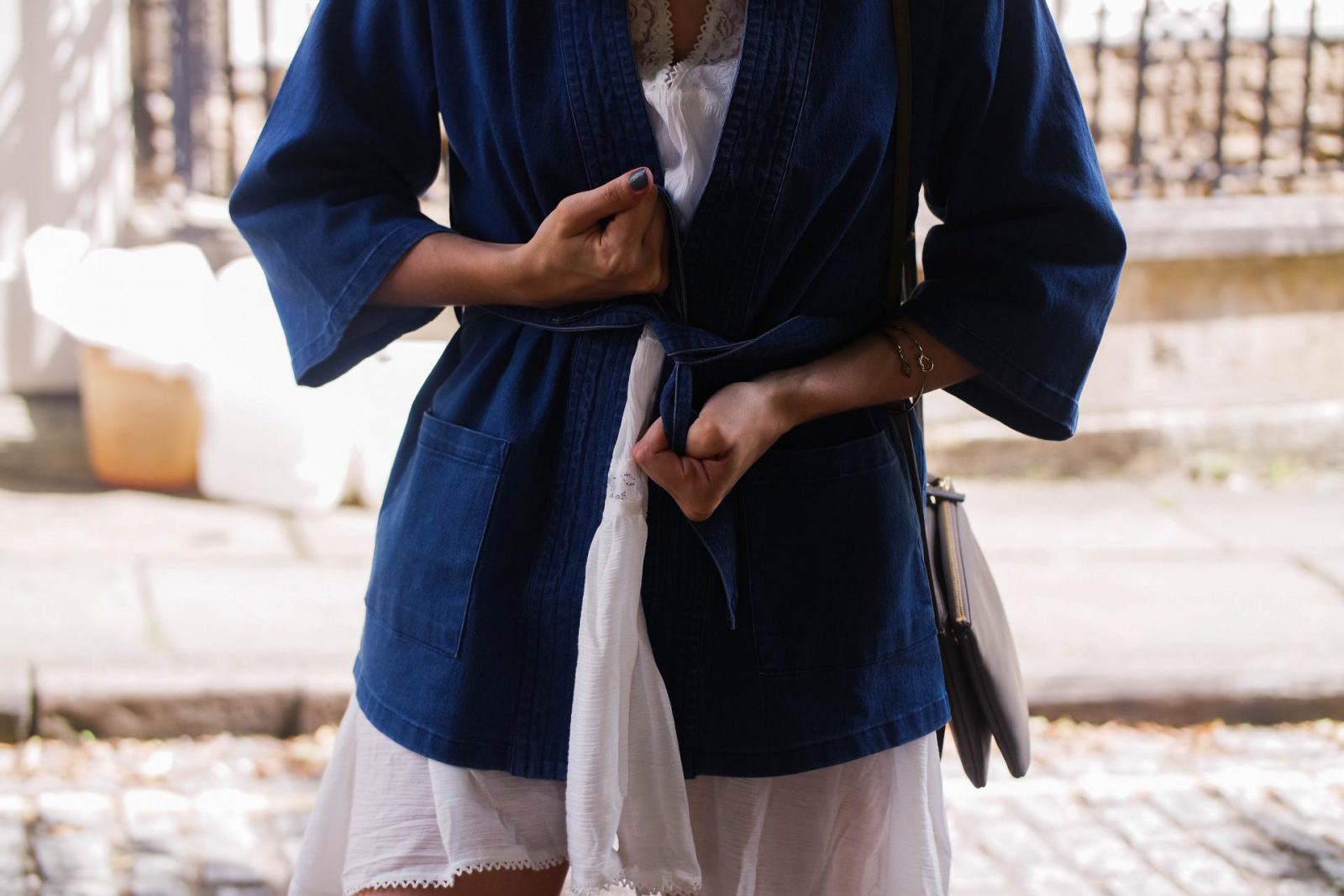 I've styled them with this dress from Sheinside which BTW, I am 100% taking travelling with me! It's so so lightweight, floaty and comfy and looks incredible with a tan!
I layered it with this kimono style denim jacket from Dorothy Perkins (which is in the sale right now if you didn't know!) and love the way it looks. The contrasting textures sit so nicely together and the denim with cream and tan is just a winning combo if there ever was one!
Shop The Post
All photography by Sue Crowe
*Jacket : Dorothy Perkins
*Dress : Sheinside
*Sandals : Next
Bag : Arch Label Agency // High St Alternative
*Sunglasses : Ultimate Collection SOLD OUT // Alternative here
Don't forget to follow me on Bloglovin' for more outfit posts, styling tips and of course lots of mindfulness & blog tips! Make sure you let me know as well if there are any posts you want me to do! I always love to get requests and make sure I'm covering everything you guys want to know!
Follow me on Snapchat! user : sineadcrowe
My Current Summer Wishlist