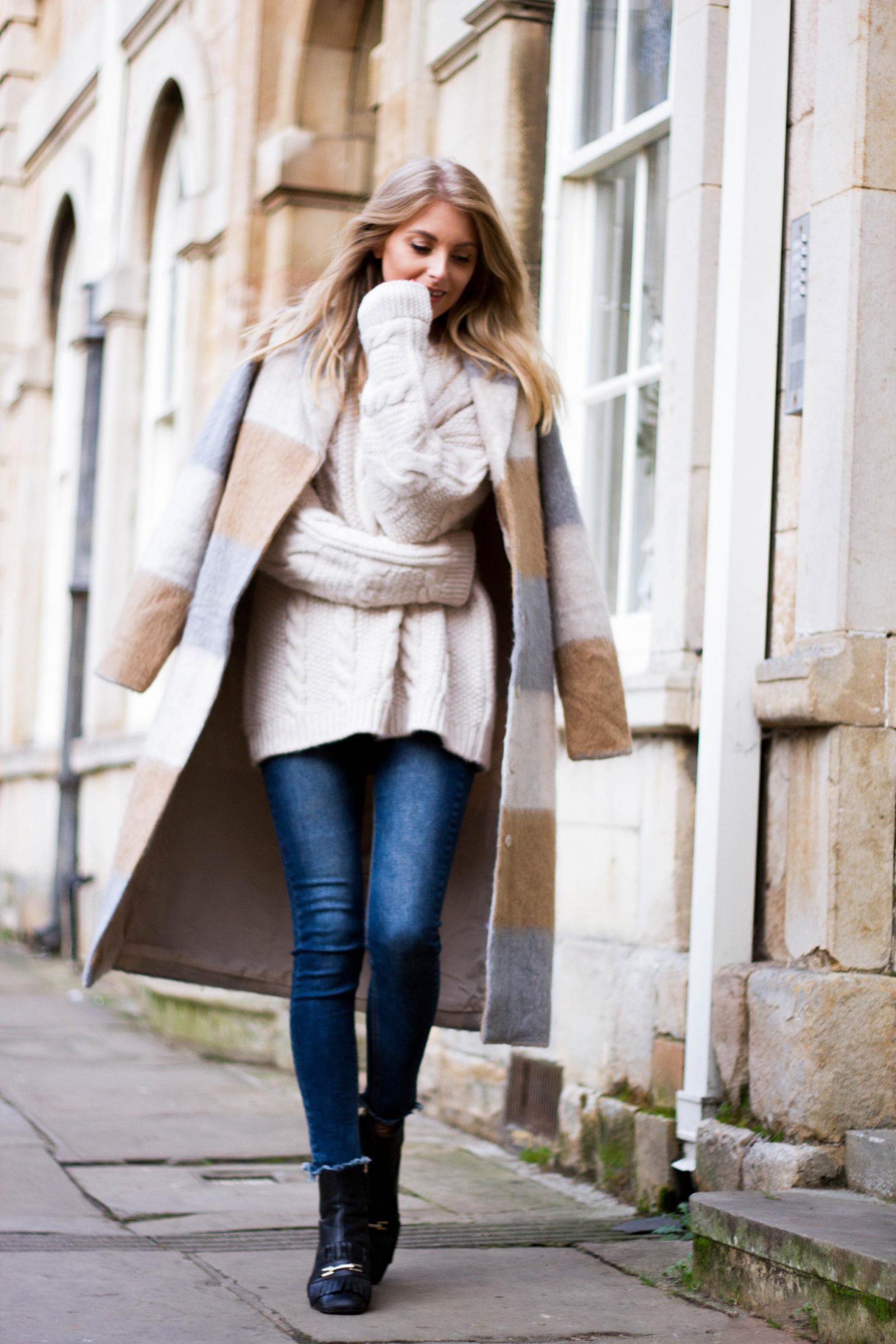 When it comes to jazzing up your winter wardrobe, there's no better way to do it than with statement coats or a good pair of boots. These are the two pieces that everyone'll be seeing all the time after all! It doesn't matter what joyous combo you've got on underneath, if you're covering it up with a snoozefest coat they you needn't have bothered.
Shop The Post
Obviously you'll know by now that my opinion of statement coats is probably pretty everyday for those bolder with their wardrobe choices! So you might be surprised at my choices but as I said before in my post about wearing leopard print; I like to buy things that I know will work with a lot of things in my wardrobe and I'll get tons of wear out of.
This coat for me is the perfect balance between statement and simple. The effortless style and the neutral colours combined with the print make a simple everyday look pop without being all LOOK AT ME.
5 Statement Coats Picks
I've been scouring the net for some more coat styles that walk on the right side of statement and too much so below I bring you my top 5! I have to say that by the time this post goes like I may well have already bought the long check style. It's calling out to me but the £100 pound price tag is making me hesitate. But a simple grey check coat will forever be in style right? I need it right? Tell me I need it!!!
Remember you can click on the images to be taken right to the site if you do decide to treat yourself!!
OUTFIT DETAILS :
*Coat : Dorothy Perkins
Knit : H&M
*Jeans : MissPap
Boots : Topshop
FOLLOW ME :
Instagram // Twitter // Bloglovin // Youtube
Photography by Katie Brown from The Blog Drop