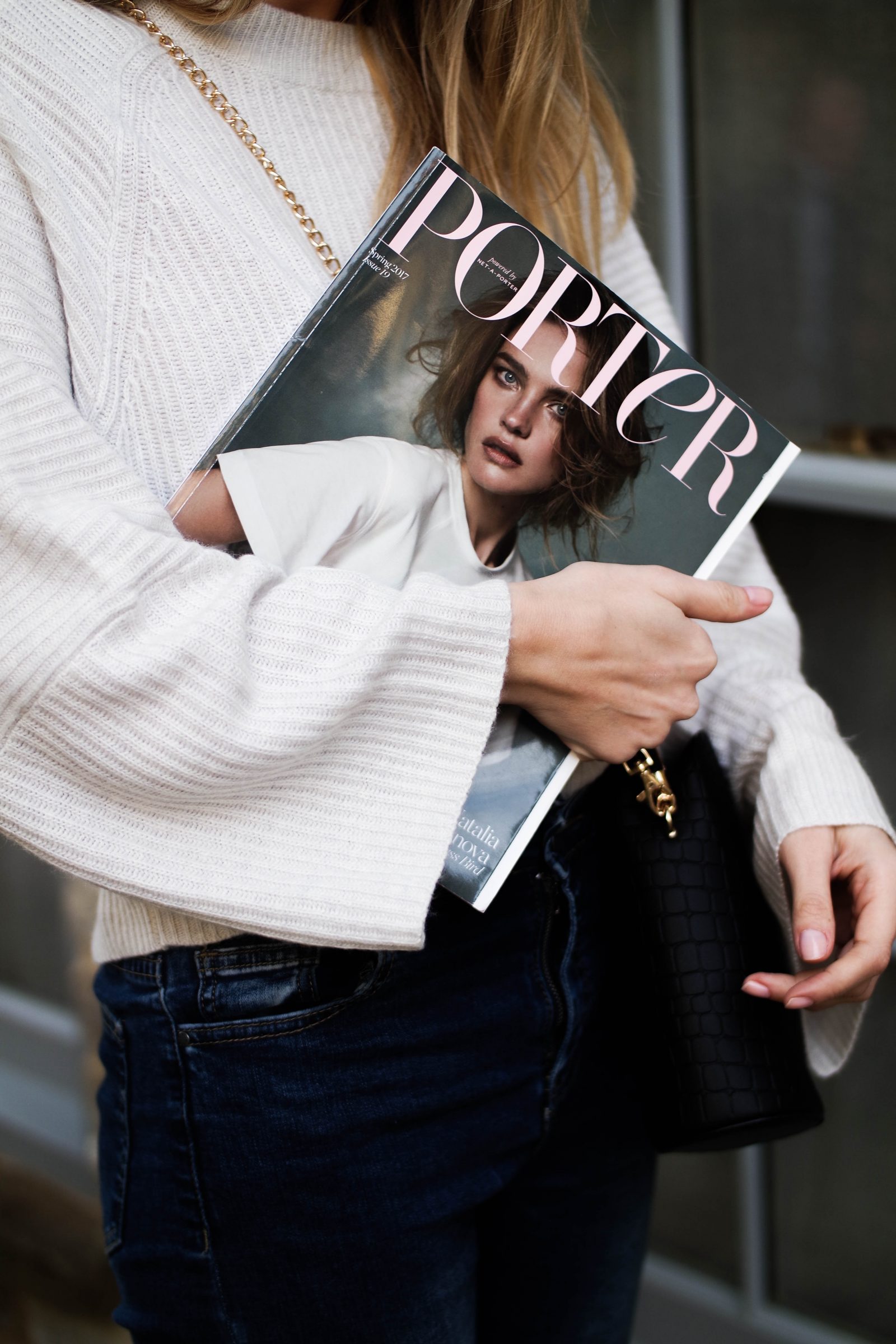 The older I get the more my priorities shift in terms of buying clothing. Don't get me wrong my minor obsession with Sheinside and their amazing £15 tops is going no where, but when it comes to staples, I want to start investing.
Cashmere is something I've always loved the sound of owning but also just always linked it with . . well . . boring. I never seem to see super nice knitwear in cashmere, maybe I'm looking in the wrong places but to me, a cashmere jumper has always been a plain v neck.
Well not anymore, I've recently discovered Charli and their range of beautiful pieces in amazing fabrics. I think I just found my source for investing in basics.
Shop The Post
5 Reasons to Invest in Cashmere
Cashmere doesn't have to mean 100% cashmere, it's all about getting the right blend for you and finding a style that suits you and you want to wear. Hey, an investment piece isn't an investment piece if you're not gonna love it right?
I fell in love with this style from Charli because it's just me in a jumper. I love the off white/light grey colour, the ribbing and most importantly the oversized sleeves. But they're not so statement that they won't still be relevant come 10 years time you know?
Warmth
Cashmere is warmer than other wool. So much so that the top top top grade of cashmere is actually eight times warmer! How mad is that??
Wardrobe Staples
So we know a style is what makes a staple and not necessarily the material, but come on. A cashmere jumper has to be on the ticklist of things every woman should have in their wardrobe along with an LBD and a breton tee! And if being a wardrobe staple isn't an excuse to buy something I don't know what is. I've been using that excuse for years, hence why I have so many cream jumpers and striped tees!!
Resilience
Cashmere is super resilient, much more than lambswool. You can actually wash it on a gentle wash in the machine which I didn't know and it should be fine. It's so much less likely to shrink than other wools. Apparently you can check it by pulling the wool, it should bounce back into shape! But don't blame me if you ruin a jumper in store and the sales assistant makes you buy it . . just saying.
Comfort
The comfort factor is always what gets me when it comes to clothes so learning that cashmere is much less itchy than normal lambswool is just the icing on the cake. I don't know about you but I can't stand an itchy jumper!!! If I wear a jumper once and it's itchy, I just flat out wont wear it again . . . . unless its reaaaaally cute. Because . . fashion.
I'm loving the style of this knit. It's just the perfect, simple style and the sleeves give it that little bit of added pzaz. It is actually in the sale right now and Charli have shared with me a voucher for all of you guys to get £20 off of any purchase (20 pounds!!!) made from Charli. How generous is that?!?! So if you were looking to invest in some cashmere ( or they also do some amazing silk pieces ) then now is 100% the time! The code is 20SINEAD
I went for a super casual look as I think that's how I'd wear it, I mean isn't that pretty much how I wear everything?! Though I do think it'd look pretty great with a skirt poking out of the bottom, loving that vibe right now. I've also put my new bag to use, which BTW is only £19 and the perfect dupe of a certain Stella McCartney style. Also can you believe that it's nearly mild enough to start wearing jumpers without coats?! Is spring here? Did it finally happen?!
Outfit Details
*Cashmere Jumper : Charli
Coat : Asos
Jeans : Topshop
*Bag : KoKo Couture
Loafers : Topshop
Glasses : Topshop
*Bracelet : Hush
If you haven't already seen my full jumper collection is now up on my youtube!