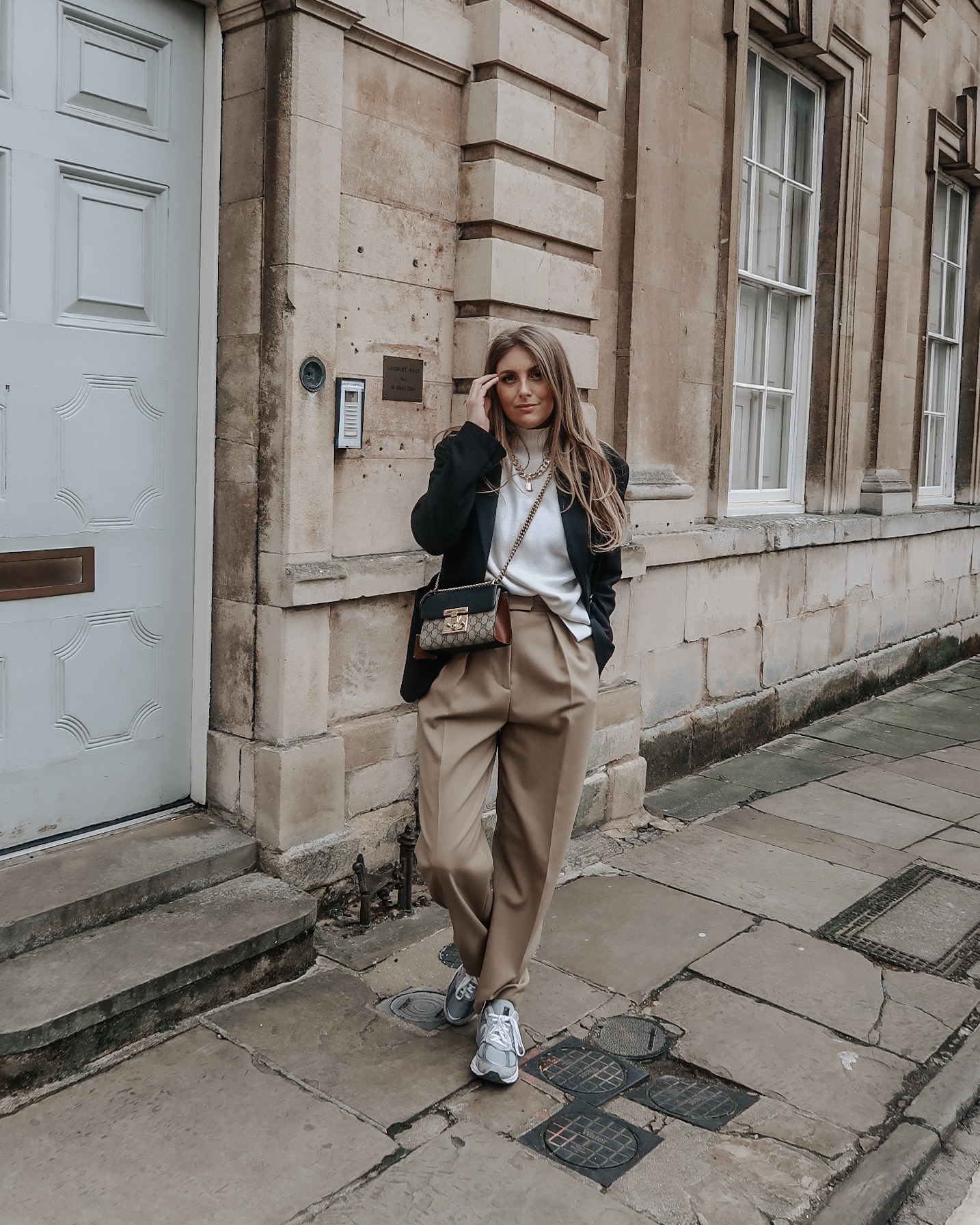 Hey guys!
Welcome back to another styling video and this week I went for the black blazer as you guys were asking for it and I thought it was such a classic style staple for your wardrobe that it would be a good one to do for sure! As with all of my videos these are all styled to my personal style so very casual and neutral outfits which in my opinion can be dressed up or down for any occasion!
Simply switch out the black jeans for blue or the trainers for heels or the jumper for a vest and suddenly the whole look has been transformed! I would love to hear which is your favourite black blazer look and if you think these are outfits that you would wear yourself too!? I'm a super casual dresser and I love a black blazer because I think you can wear any casual outfit and just stick a blazer on and it makes it instantly look more pulled together and dressy!
I would love to hear if there's something you would like me to style up for next weeks video! Do you want me to style something more spring or a wardrobe staple?! Are you thinking a trend or a specific occasion!? Don't forget I have already done loads of items on my youtube channel if you haven't already checked them out and last week I did the classic straight leg jeans!
THIS POST CONTAINS AFFILIATE LINKS & GIFTED ITEMS
Click on the images below to shop!




5 Ways To Wear A Black Blazer
All of the items featured in this video are linked below, all you have to do is click on the images to be taken to the pages to shop! If you want to know more about what size I'm wearing then head to my youtube channel where I've added all of the information to the video's description!
SHOP THE VIDEO
Click on the images below to shop!




PS YOU MIGHT ALSO LIKE THIS . . . 5 Casual Outfit Ideas with Straight Leg Jeans OR 9 Of The Best Pieces Online Right Now