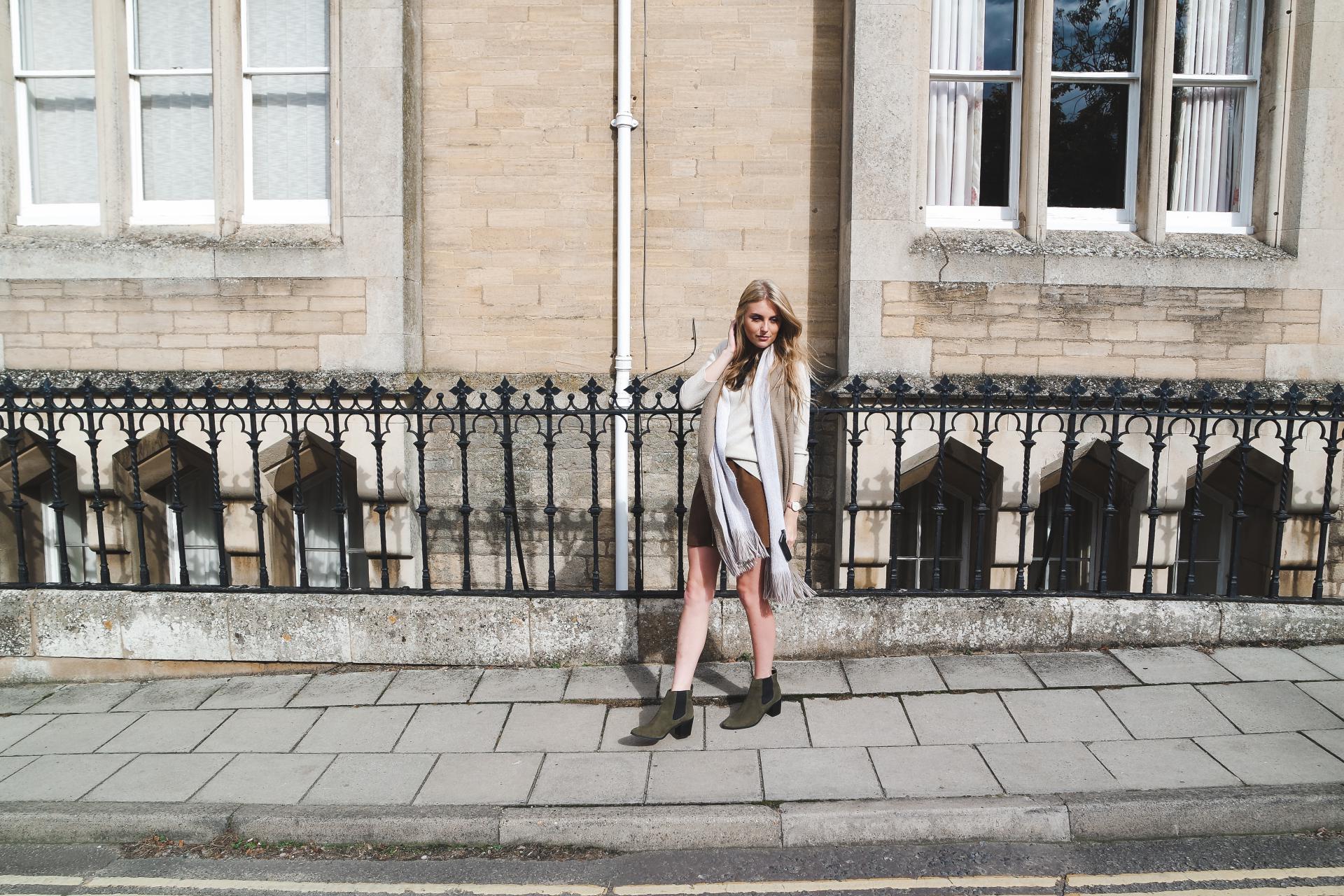 I thought 50 shades of brown was quite an apt name for this post as I pretty much look like the brown paint swatch section in Homebase. I got this skirt from Primark and I'm pretty sure it was like £8? Even as I'm saying this I'm thinking it's wrong but no, I'm quite sure it was under a tenner which is clearly why I couldn't say no, duh!
I think you can totally get away with wearing skirts with bare legs when you wear boots and a jumper, I've seen so many bloggers with knee length boots which look perfect for wearing a skirt in winter. I'm not really a tights kinda gal, no offence if you love them but I just think they're so gross! Definitely a last resort slash only suitable for work in my opinion!!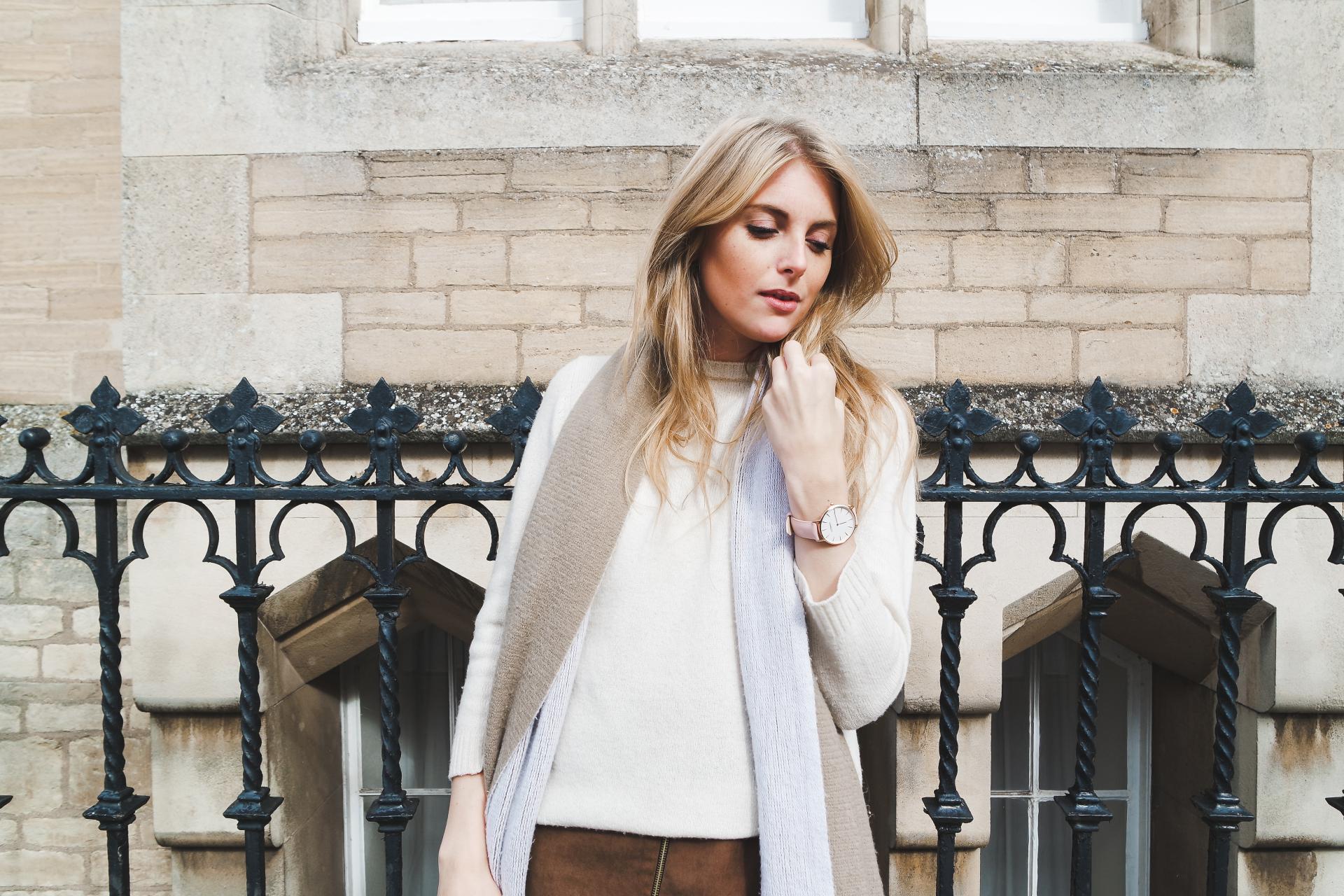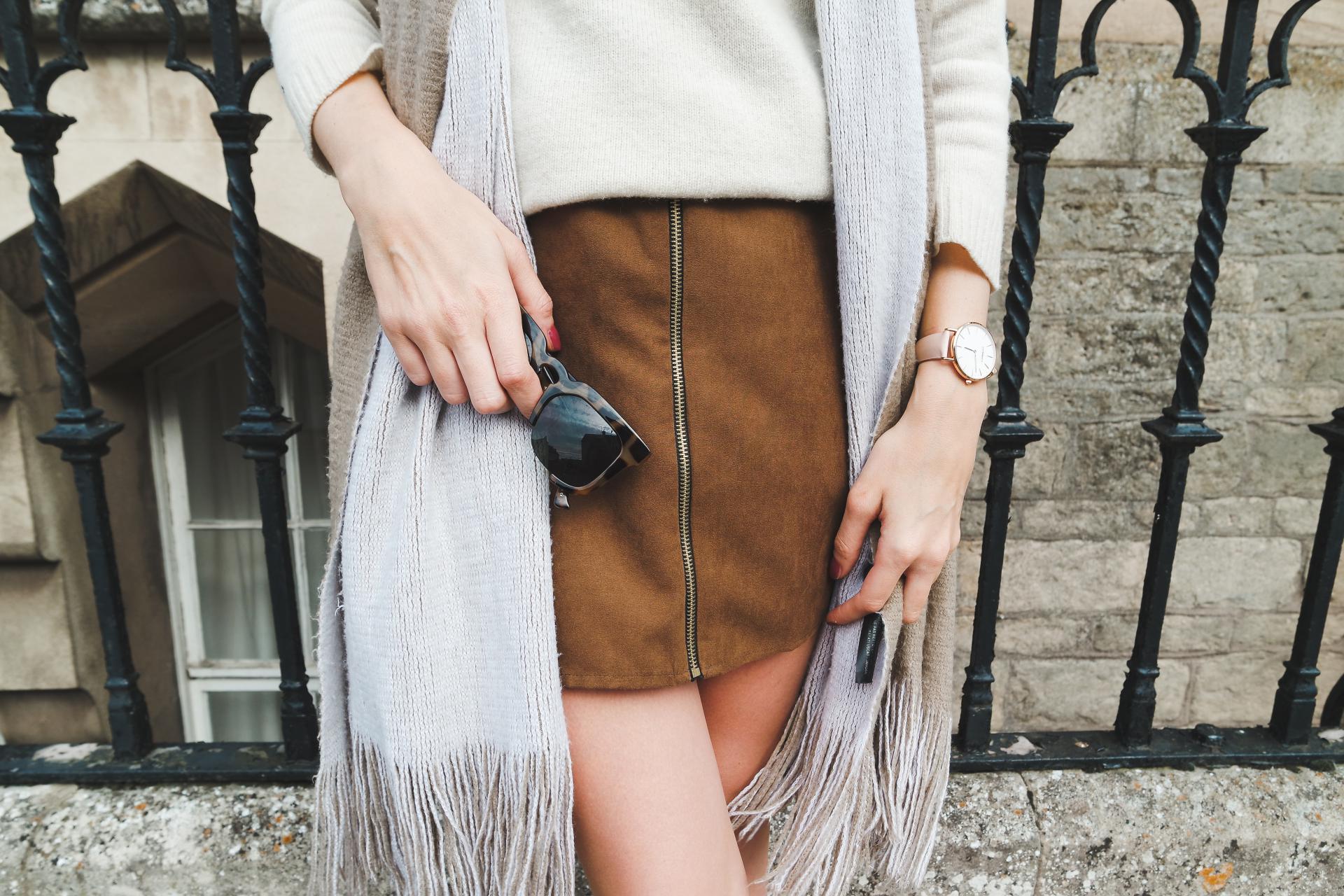 I'm loving how coordinated my look is here, the sunglasses, scarf and skirt look made for each other. I'd love to say I planned it but I definitely didn't. Also, how amazing are these khaki boots from River Island? I can already tell these will be stuck to my feet all winter!
What do you think of my all brown look? I'd love to hear what you think!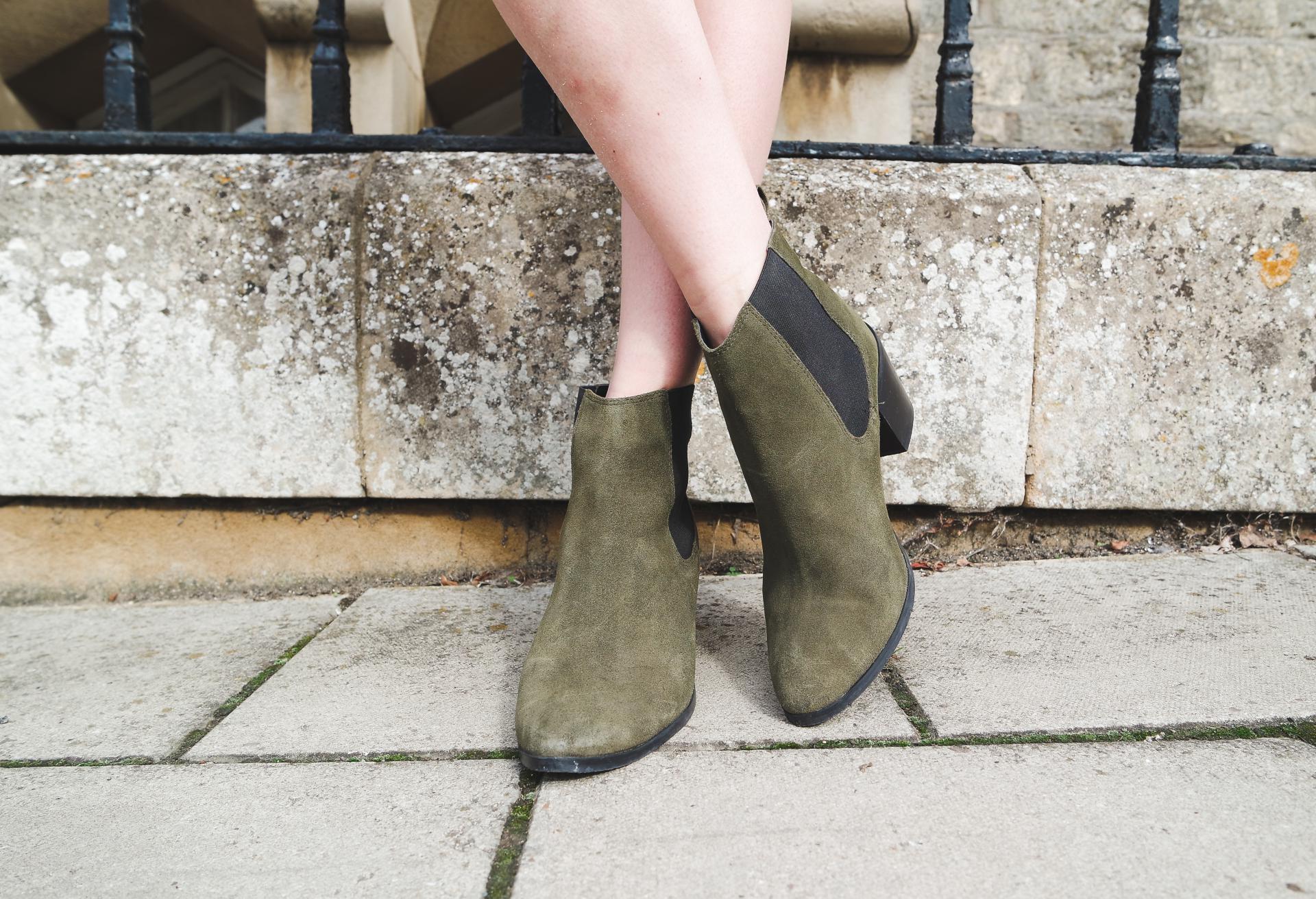 Jumper : Zara Old (Similar Here) | Scarf : Zara | Skirt : Primark | Boots : River Island | *Sunglasses : Zero UV | Bag : Zara Sold Out