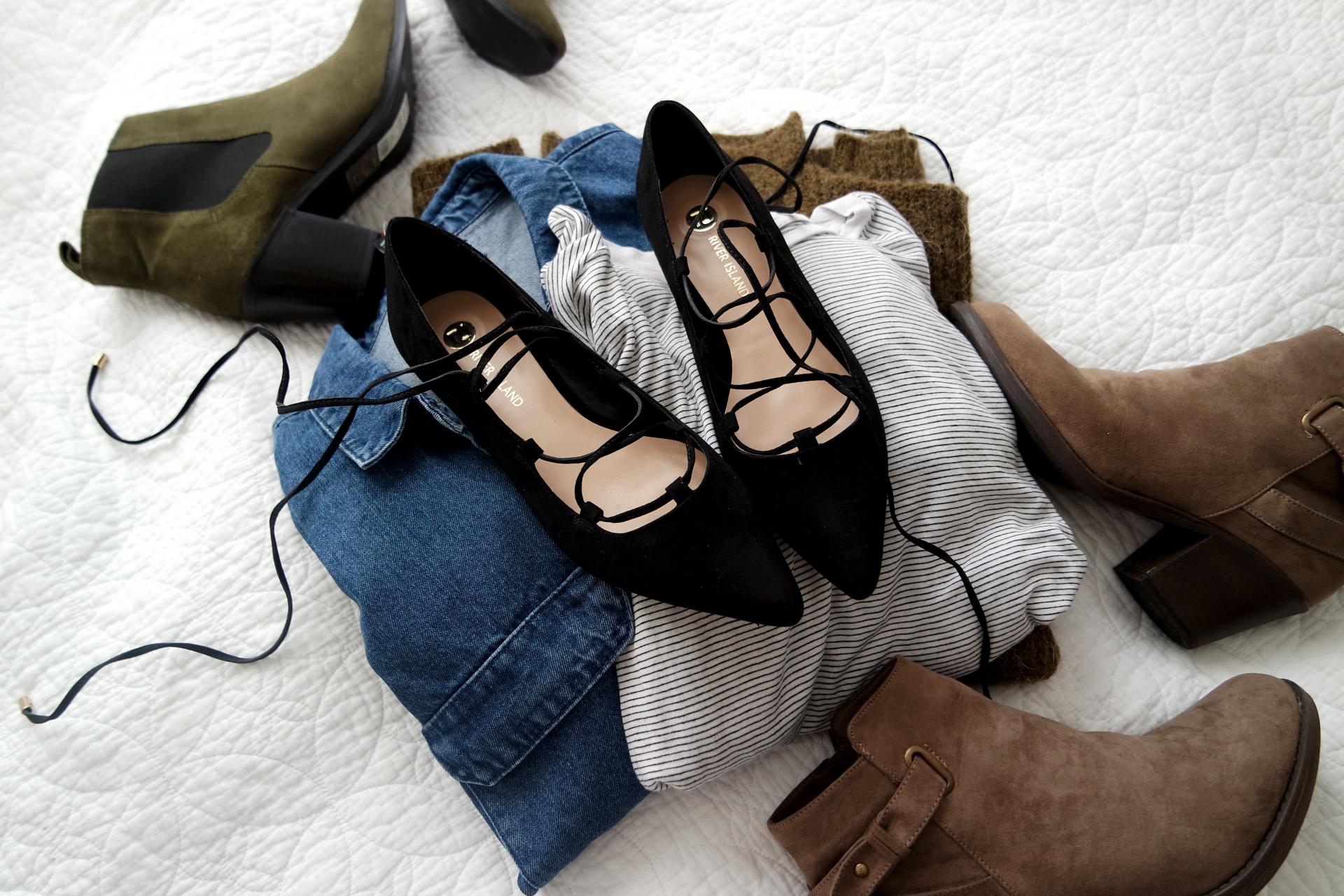 I thought I would do a little September haul post for you guys as you seemed to really like my Stockholm Haul! I love hearing feedback from you so feel free to drop me a comment and let me know if there's anything you want to see more of or anything you want me to do that I'm not already!
I've definitly bought more than this but these are my more memorable pieces and the ones that I know I'll be loving all autumn right through to winter! I'm looking at the amount of shoes here (bear in mind these aren't the only ones) and thinking it's slightly out of control and perhaps I need to get some more space to store these beauts!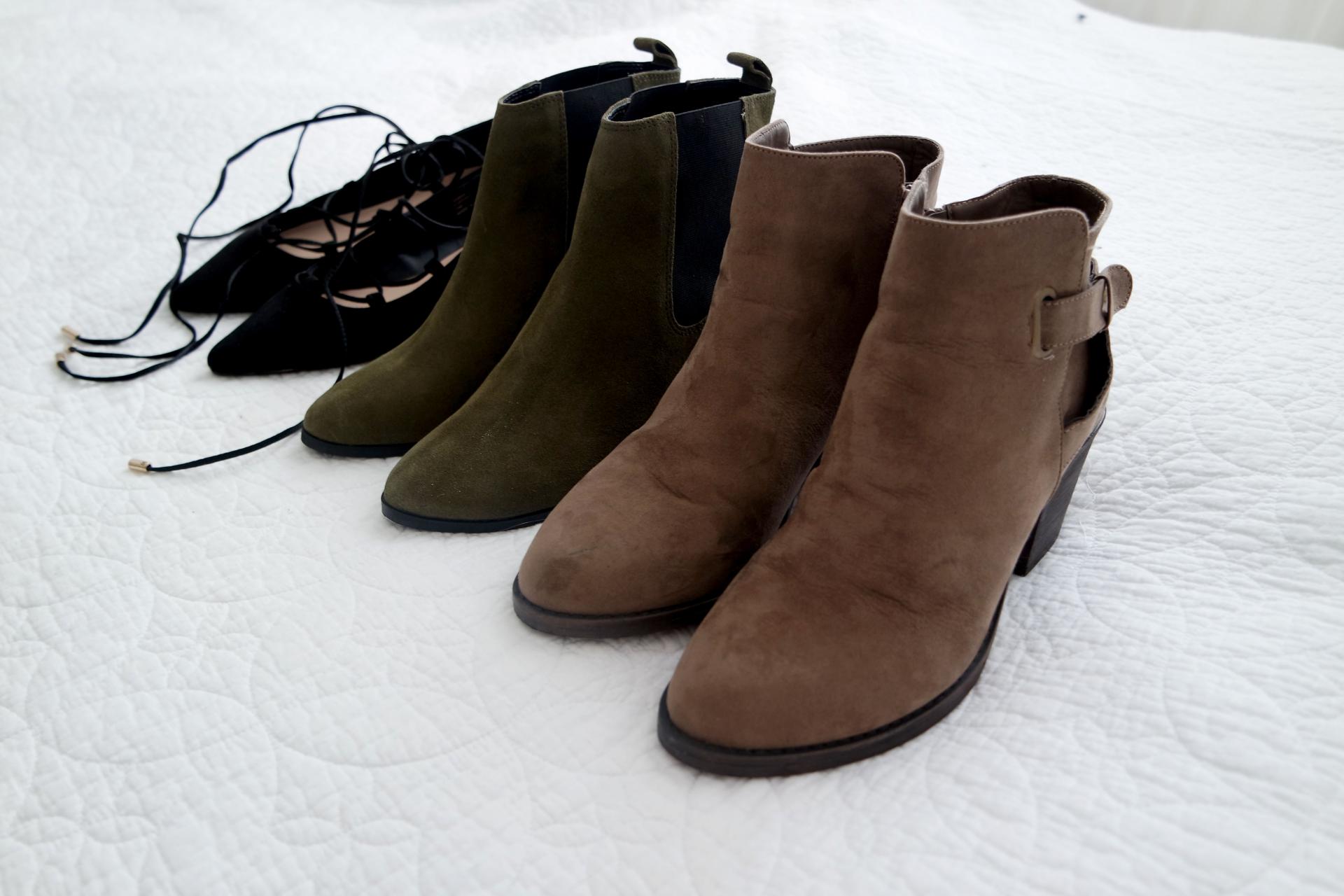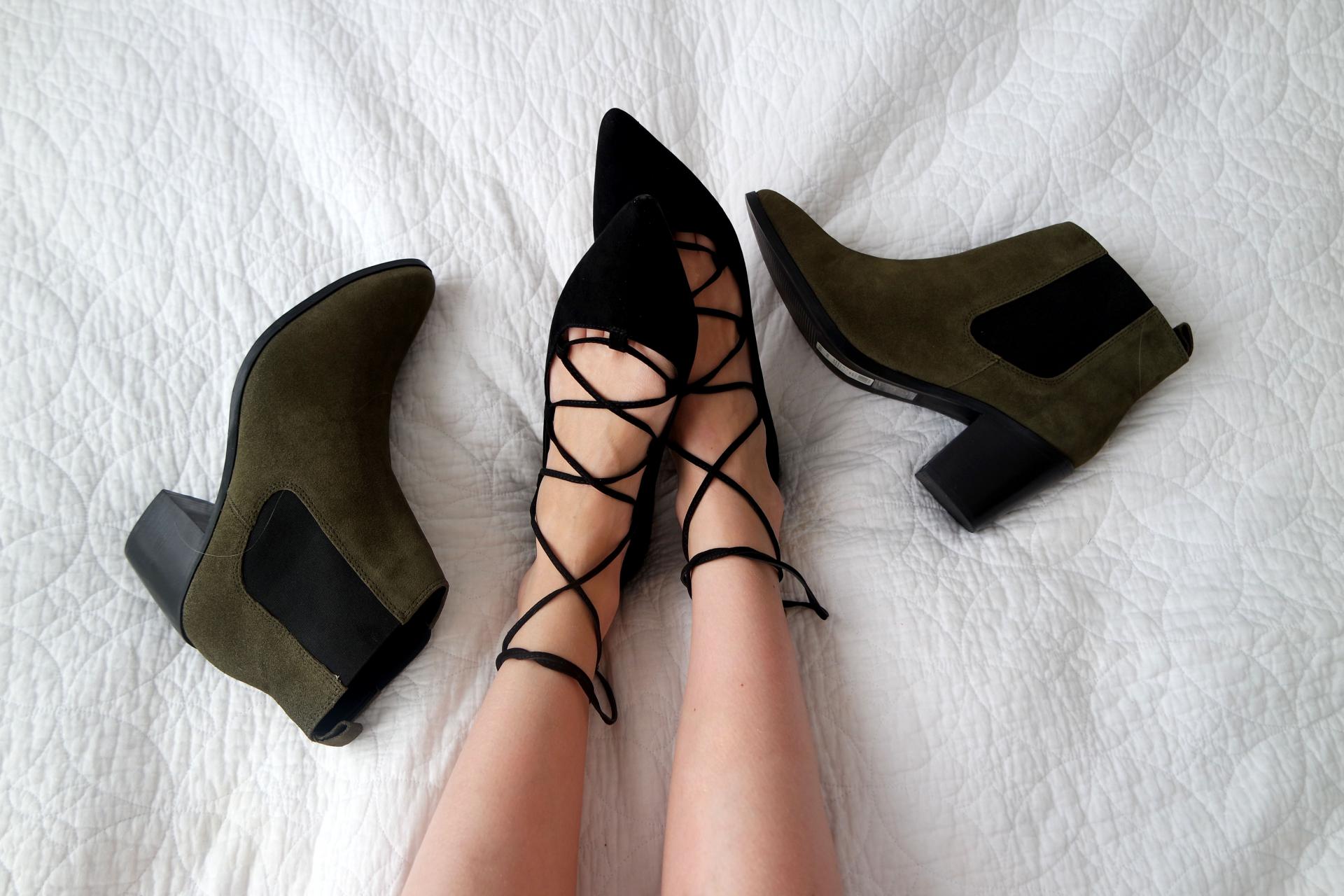 River Island
I'm not usually one to shop in River Island but a couple of weeks ago when I was having a wonder around Cambridge I popped in to have a quick look. I'm so glad I did! I usually write RI off, they do nice bags but they're always emblazoned with the huge logo and their clothes are usually a bit much for a jeans and t shirt kinda gal like me, but I was pleasantly surprised when I found myself in the shoe department. Savvy shopper I am, I remembered that I had a 25% off voucher from my ELLE magazine and went home to order online – free delivery and 25% – who could resist?
I've wanted a pair of these flats for forever I literally try them on in every store I see them and then put them back, they either make my feet look too long (I'm a size 8) or they're too expensive. 1) these were £28 (£21 with my voucher) 2) I fit into a size 7 which is enough to make my buy any pair of shoes! The boots were just an impulse buy because at £45 (£37 with my voucher) for real suede you can't say no! I also love the colour and the pointy chelsea boot style.
I was lucky enough to be sent these, shout out to the lovely girls over at Linzi Shoes HQ for sorting me out with these beauties! They are honestly so comfortable, I wore them the other day for work and they didn't hurt one bit – bear in mind I am on my feet all day! I honestly love everything about them, the heel, the wrap detailing, the colour I've actually worn these more than my RI ones! You can see me wearing them in my Three Ways to wear post here.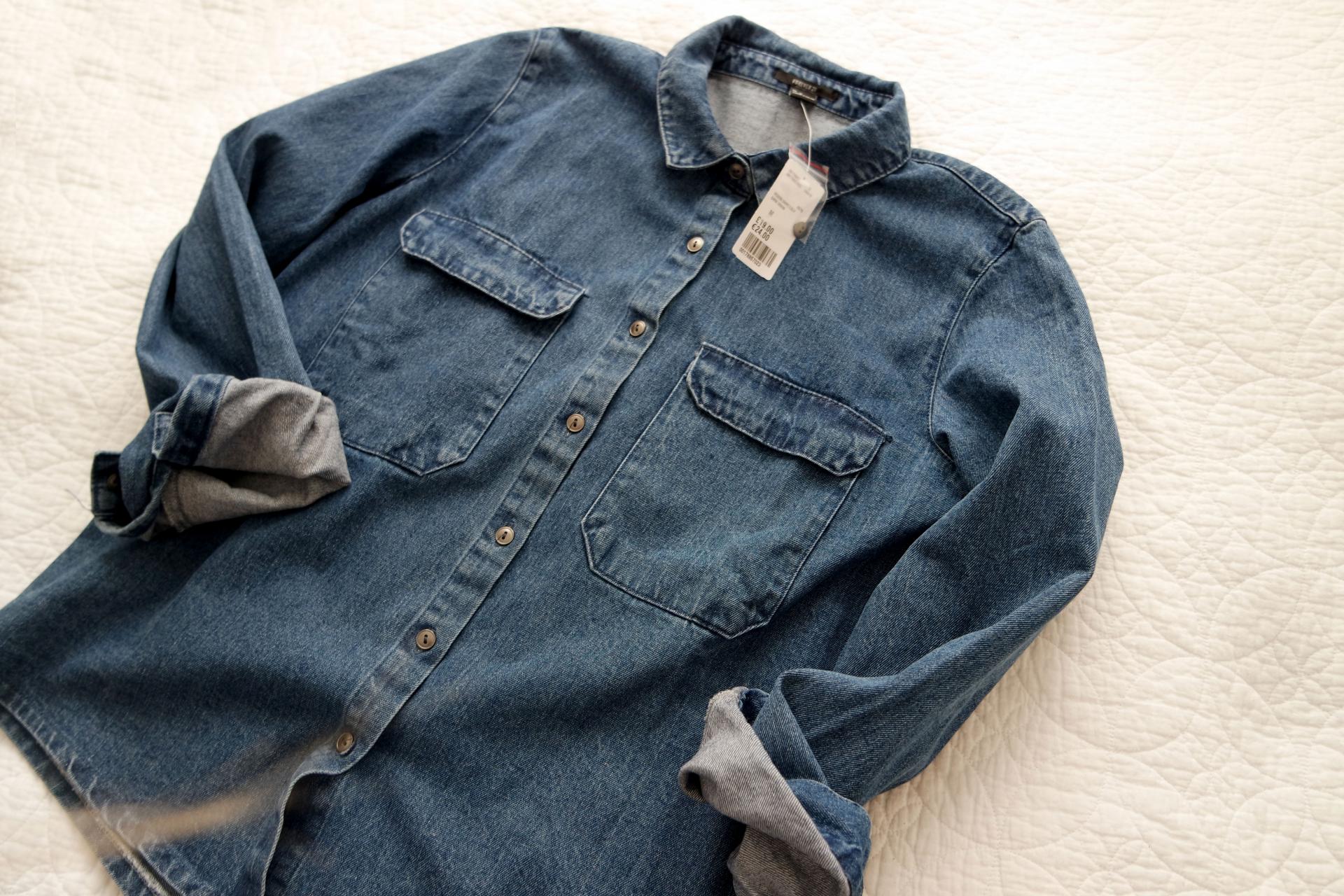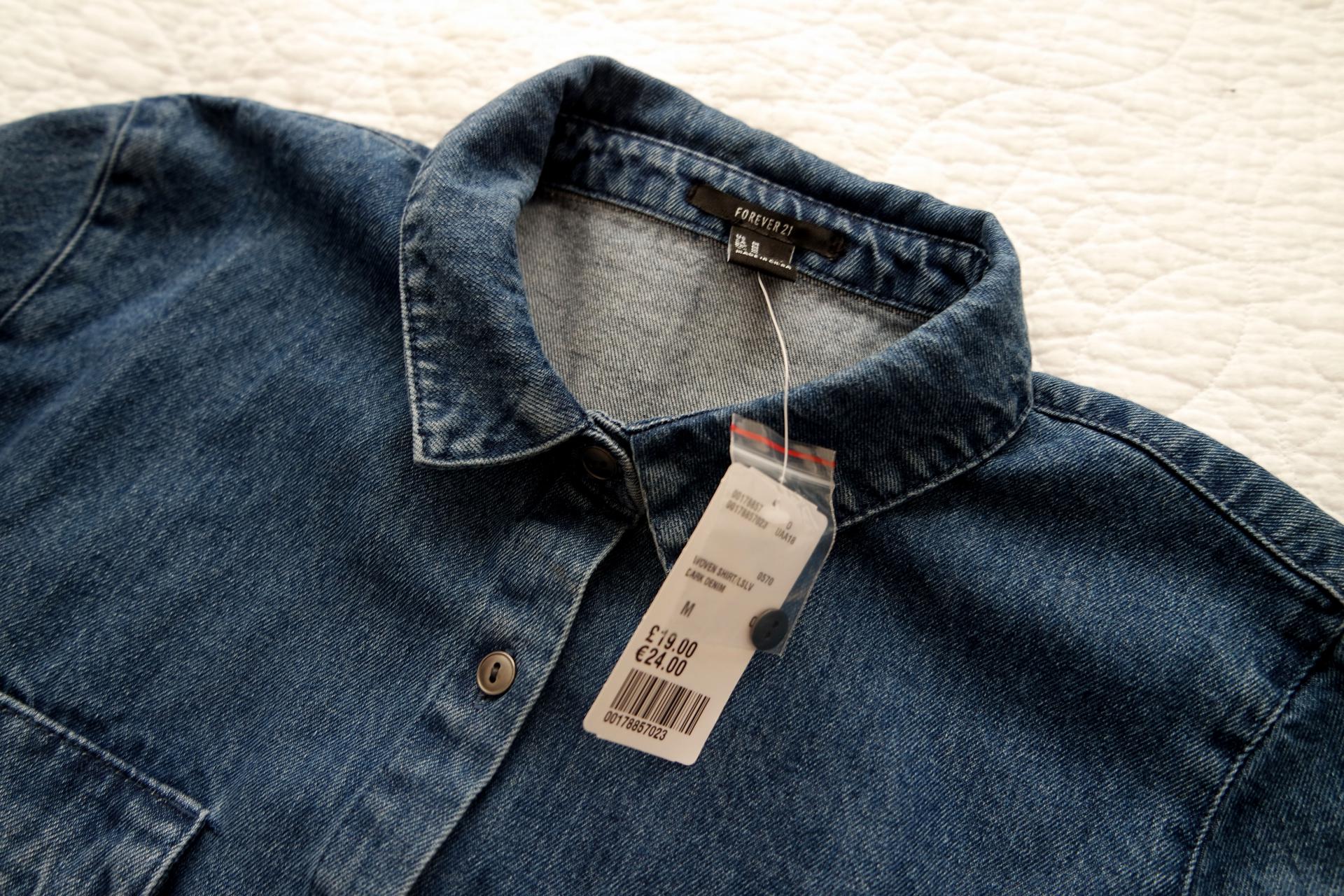 Forever 21
I'm pretty sure I've already raved about this on here already, but here we go again. Nineteen pounds!!! for the perfect denim shirt, in my opinion anyway! I've wanted a denim shirt for so long but I hate the western-ish style. You know the dipped hem and the tailoring, it looks great on other people but it just isn't my style and apparently it's all anywhere sells!!! I found this gem whilst browsing the F21 website and I couldn't beleive the price, it's real denim guys, real heavy denim. None of this chambray, denim coloured linen, real life denim! The quality for the price is incredible and it looks nice as a little jacket too.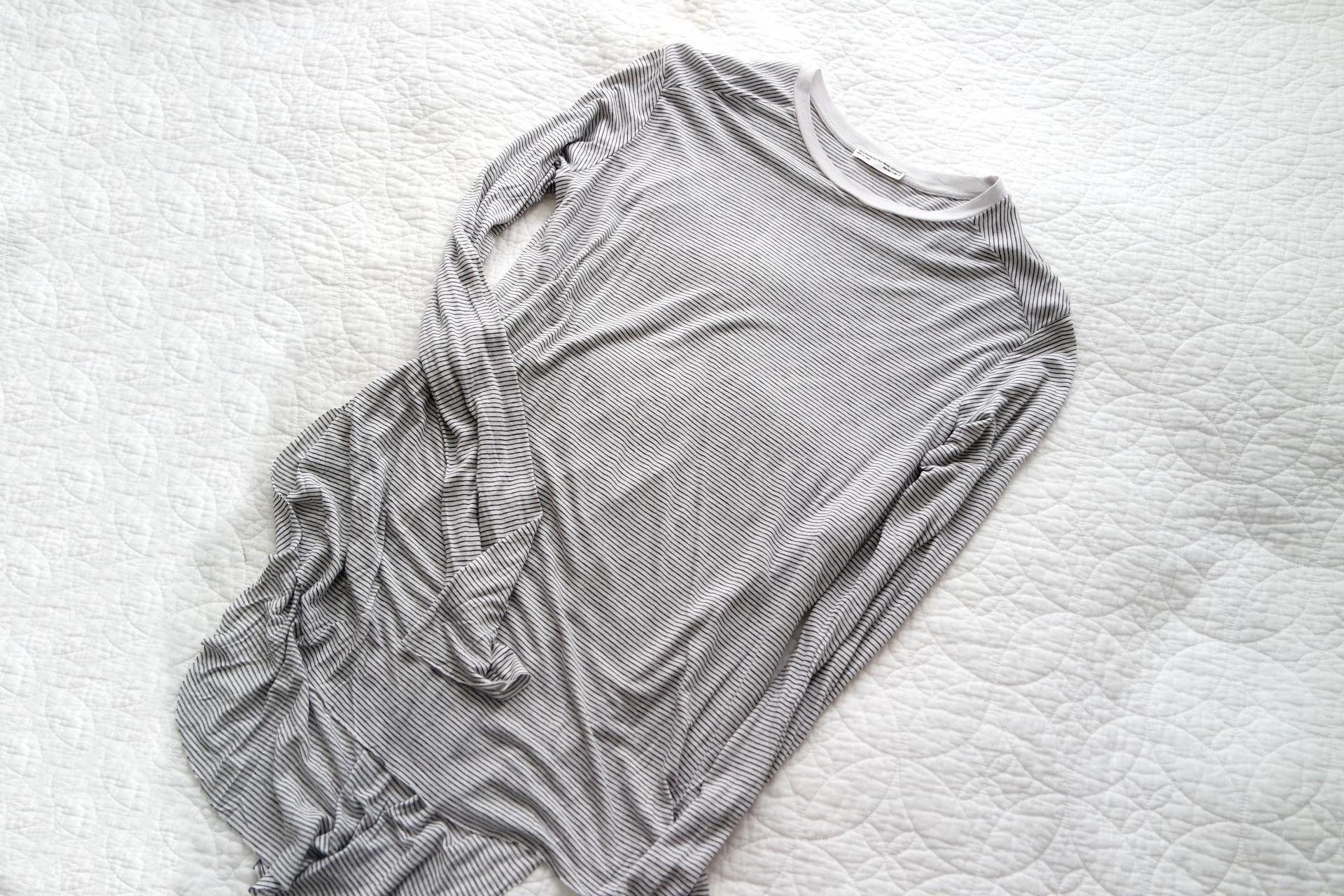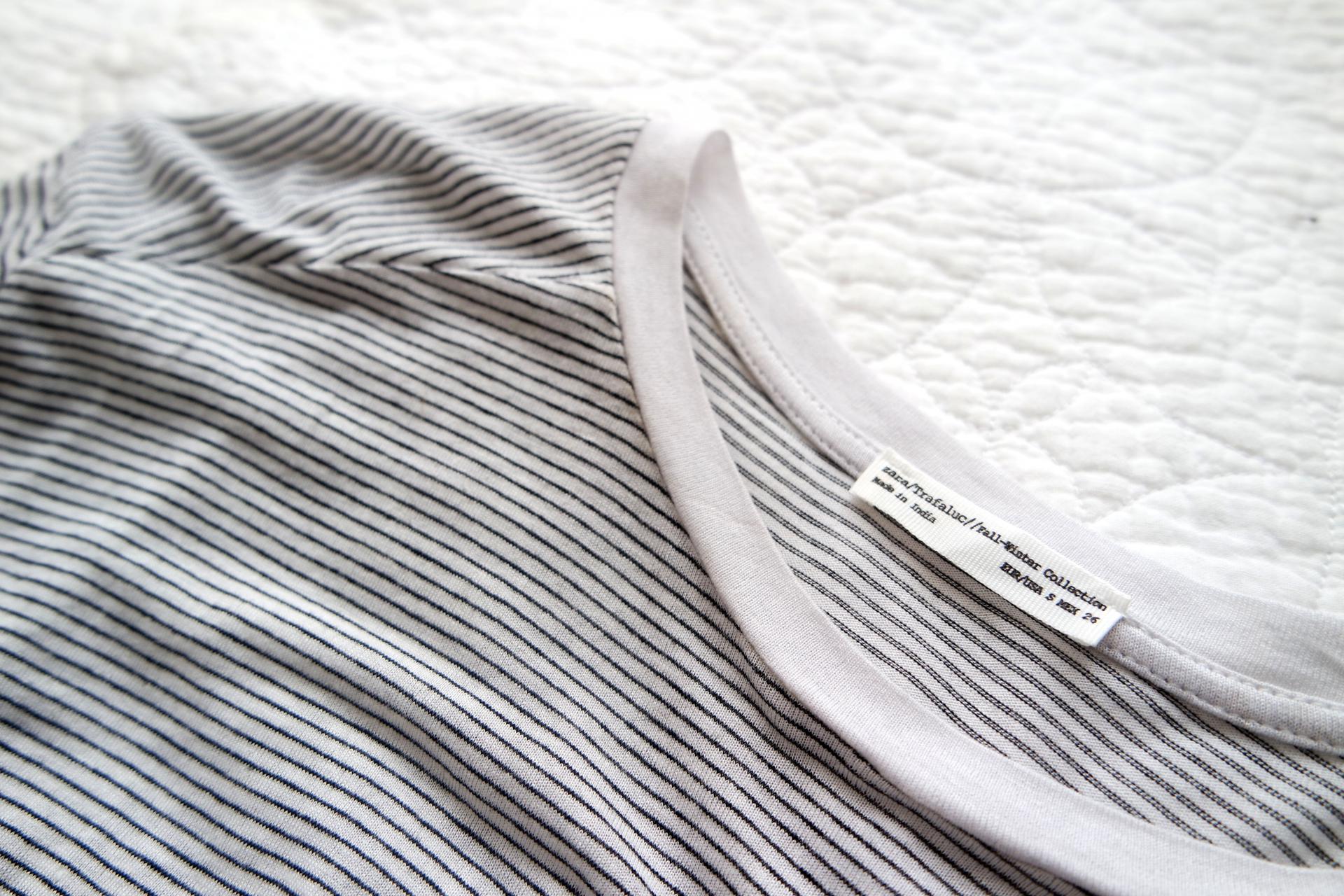 Zara
I was actually pretty proud of my self for only buying one top in Zara (and a scarf for my sister but that doesn't count right?). This is from their TRF basic range and was only £9.99, they do it in like 10 different colours and its ultra thin and ultra soft. I honestly have 100,000 striped t shirts as my boyfriend pointed out, but I don't have a long sleeve striped t shirt as I pointed out. Well now I do!
Can you beleive this jumper is from Primark? obviously I can't link it on here so I've found a similar one on Asos which is equally as lovely. But guys, the Primark one is £12, for a mohair jumper. It's so so soft, yes the high neck itches but it's mohair people and a little pain in the name of fashion is no new thing. I wonder if there's any tricks to stop itchy jumpers itching? If anyone has any they would be very welcome!
I don't have anything in this colour – well I didn't, and now I have a jumper and some boots! maybe I'll wear them together.
What are your favourite pieces at the moment?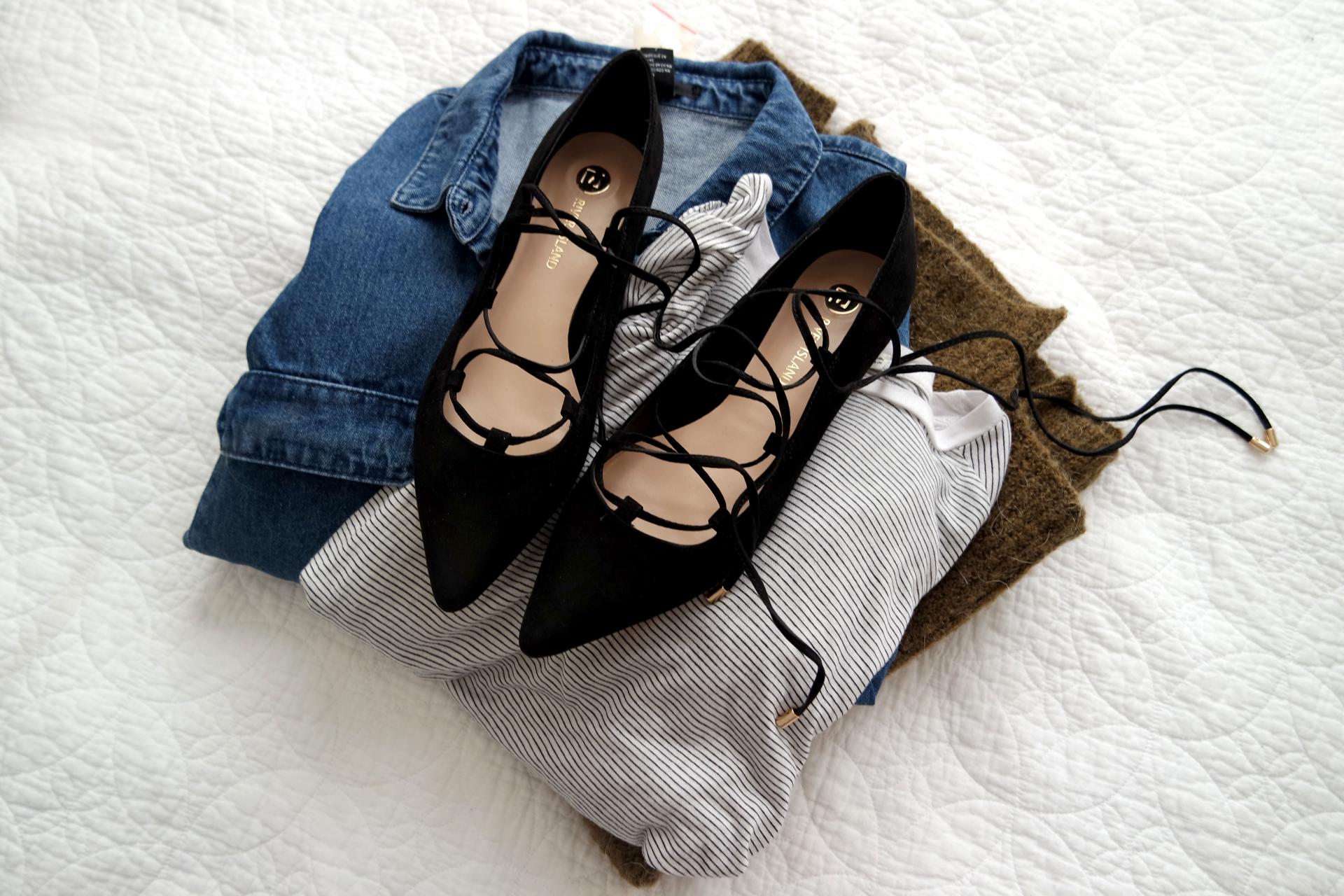 Denim Shirt : Forever 21 | Striped T Shirt : Zara | Green Jumper : Primark (Similar Here) | Lace up Shoes : River Island | Khaki Boots : River Island | *Stone Boots : Linzi Shoes