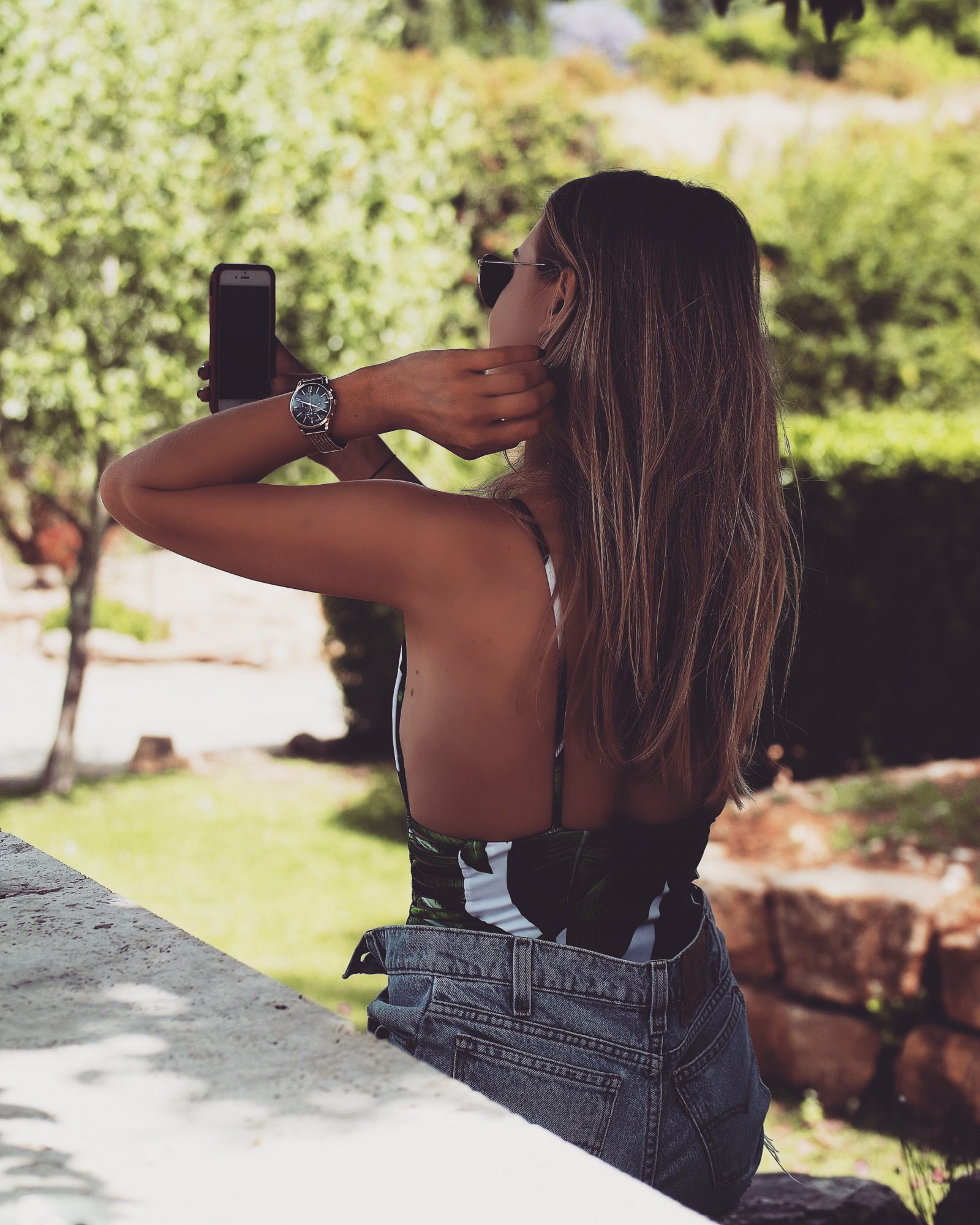 The further Summer moves on the more my months are filling up with travel plans! With this in mind I wanted to share with you guys some of my ideas on travel blog post ideas to share whilst abroad or even when you return. Trips can be an amazing place to get content even if it is just an outfit post in a different location! So I won't go on too much but here are my top 25 travel blog post ideas…
Shop The Post
Travel Blog Post Ideas
48 hour guide to
People love travel guides and when you nail it down to a certain amount of time people can really resonate with it! This is the perfect sort of travel post to do if you're going on a city break because people tend to only go for a long weekend meaning they'll probably be searching for this kind of post anyway!
How to spend 24 hours in
Again, nailing the time down works so well! I would recommend picking maybe just one town or a smaller area for this unless it's something you actually did yourself! Make sure it's actually feasible in 24 hours!
What to Eat in
Eating is a big part of travelling . . well for me it is! I'm the sort of person who looks at menus in my spare time and always plans what I'll order before I get to a restaurant. Basically I plan my life around the next time I'll eat. Food recommendations are always welcome and sometimes it's hard to actually find the best places to eat the local food!
Where to stay in
As someone who's had pretty disastrous experiences and has heard on the grapevine that people can pay for their own trip advisor reviews. A trusted blog post on where to stay would be a blessing from God. Seriously though, where you stay can really make or break a trip so having a solid gold recommendation is very helpful and if people like it and recommend it to someone else they'll probably show them your post!
5 things you have to do in
Always great when overwhelmed with the possibilities of different experiences to go on and sights to see. Some of our best experiences abroad have been via blogs and Pinterest when we've found secret places that are hidden away and "only locals know about" – seriously the amount of times my boyfriends uttered those words to me I dread to think. Though I hate to say it he is always right though (I hope he's not reading this).
How to save money
Money saving tips, who in their right mind would not want them?
What I wore in
Fashion posts based in new and fresh locations are always a welcome change.
Holiday lookbook
People love these and they're so much fun to put together. I've started dabbling with Youtube so I now do these video style but back in the day I did a couple of blog posts and they went down so well. Realistically though, people hate packing and never know what to pack so these are always a winner!
Travel guide
Just a bog standard travel guide, a round up of where to go what to see where to stay and some handy tips on getting around and local traditions are great.
Instagrammers guide to
I mean I would read this, you would probably read this. Who doesn't want to go to all the trendy places with marble galore wherever in the world you are?
Shopping guide
Very handy. I know it's first world problems and all that but seriously, how frustrating when you're walking around somewhere and everyone has Zara bags and you can't find the source?!
Most instagrammable restaurants
Again, photo worthy food, marble tables and velvet chairs . . we need these in our lives, who cares what the food tastes like?
Most instagrammable spots
I know I'm rinsing the Instagram idea now but seriously in places like LA where there are things you have to go to if you're an instagrammer. The angel wings, the made in LA sign the cupcake vending machine . . who want's to do their own research when you can do it for them?
Why you need to visit . .
This is perfect for if you've visited somewhere that isn't super touristy and you're looking to win your audience round. Help people to decide on the location you visited and why you found it so great.
Packing tips
Never . Enough . Packing . Tips
What to take on a city break
Very handy, packing tips again but more focused on a certain location.
How to pack for a long weekend
Again, how packing tips but on a certain time period, so many ways to work this guys
How to pack a carry on
Tips on space saving, always necessary.
What I take in my carry on
Sort of like a whats in my bag but in my carry on.
Holiday beauty essentials
Now these are great, I always love to find out people tips and tricks because I'm not someone who glows on holiday, I burn, my face goes bright red, it's not a pretty sight.
Whats in my beach bag
We're all nosy.
Evening holiday make up look
We all want that glowy "no make up" look which is surprisingly hard to achieve.
Get ready with me – holiday evening out
These are always fun to do and way more personable.
Whistle Stop Tour Of
Perfect for when people aren't going somewhere for long! Essentially I'm showing you how you can work pretty much similar content into an array of different posts!!!
Travel Photography Tips
A lot of people need to read this! As bloggers our photography is usually what stands out and people love to hear the tips, travel or no travel!