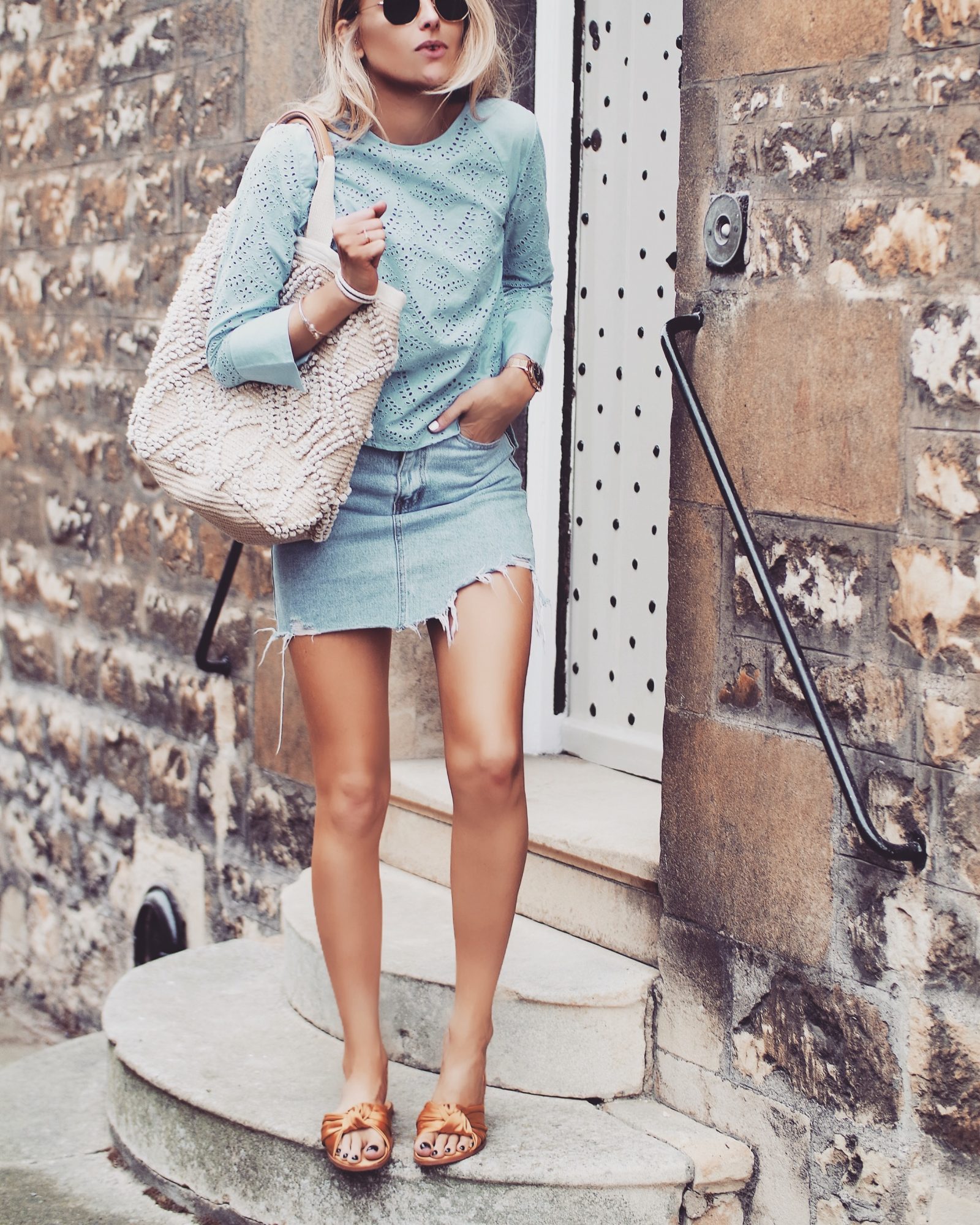 Ah the basket bag, my loyal companion that I just can't seem to shake. Now I'm not sure if I'm cheating here by calling this a basket bag but it's a casual beachy type which to me qualifies. This new one entered my life just last week and already we're inseparable. Originally obtained for the purpose of a beach bag on my travels, I used it the same day I got it and haven't stopped since. Seriously guys, this bag gives me life.
Shop The Post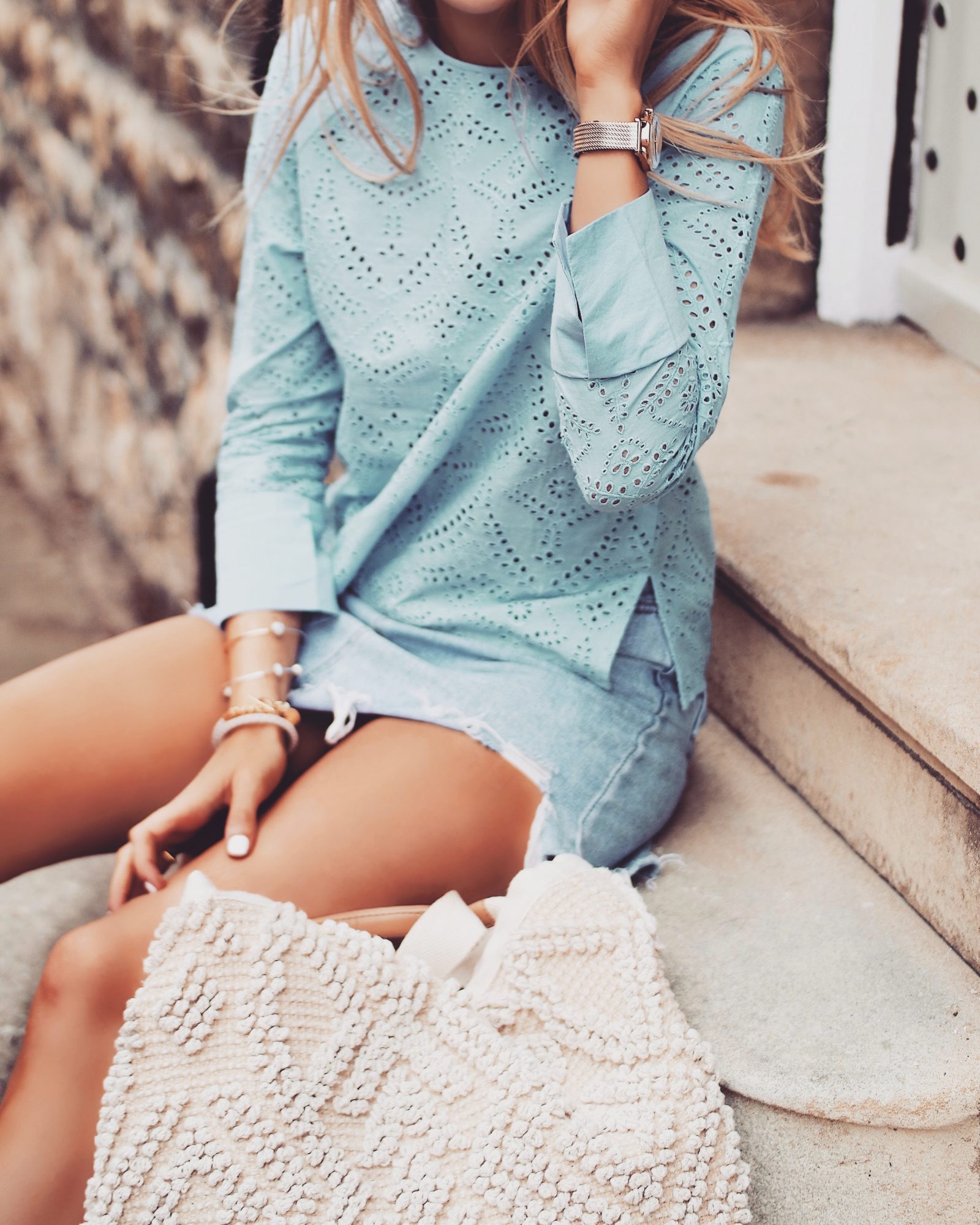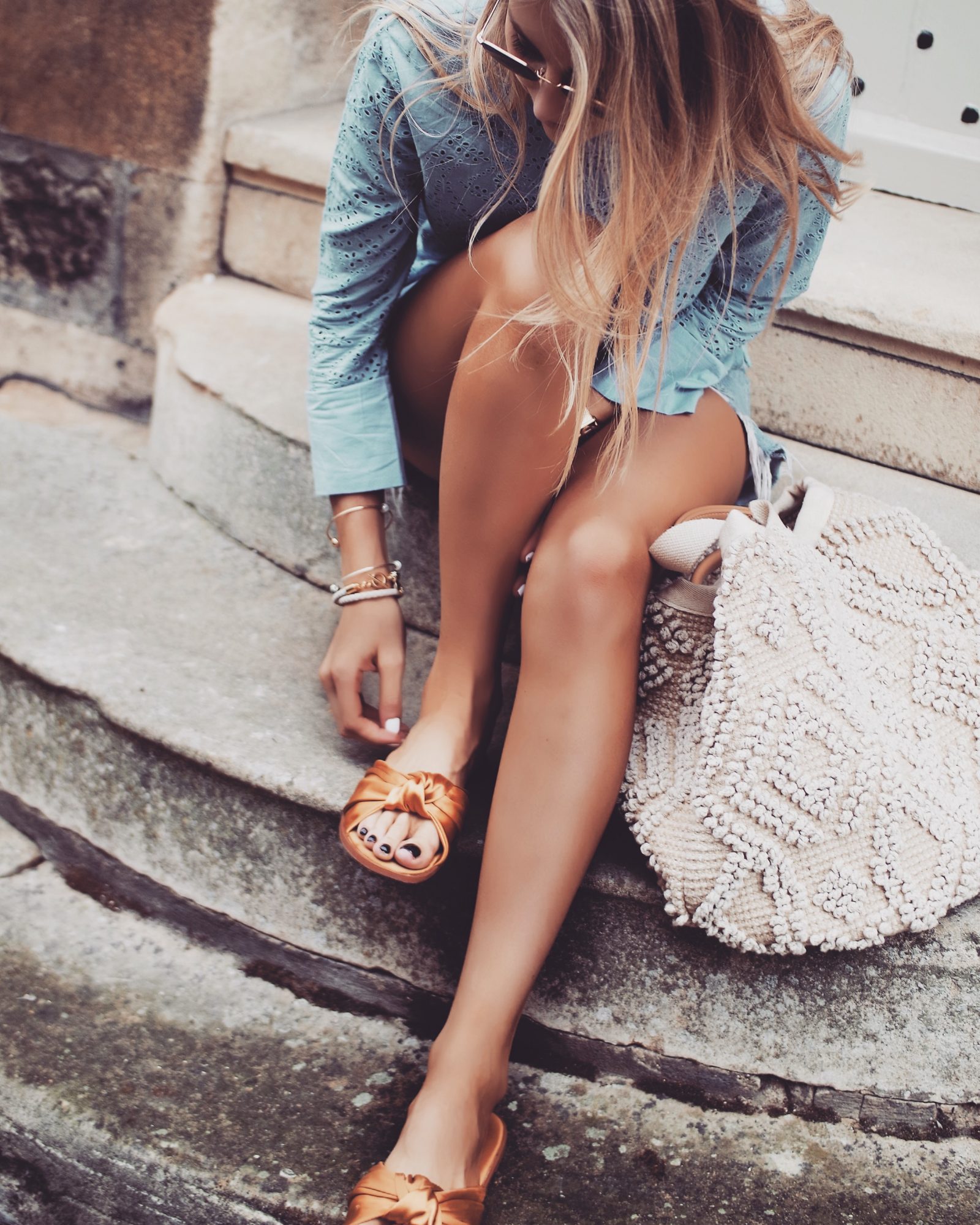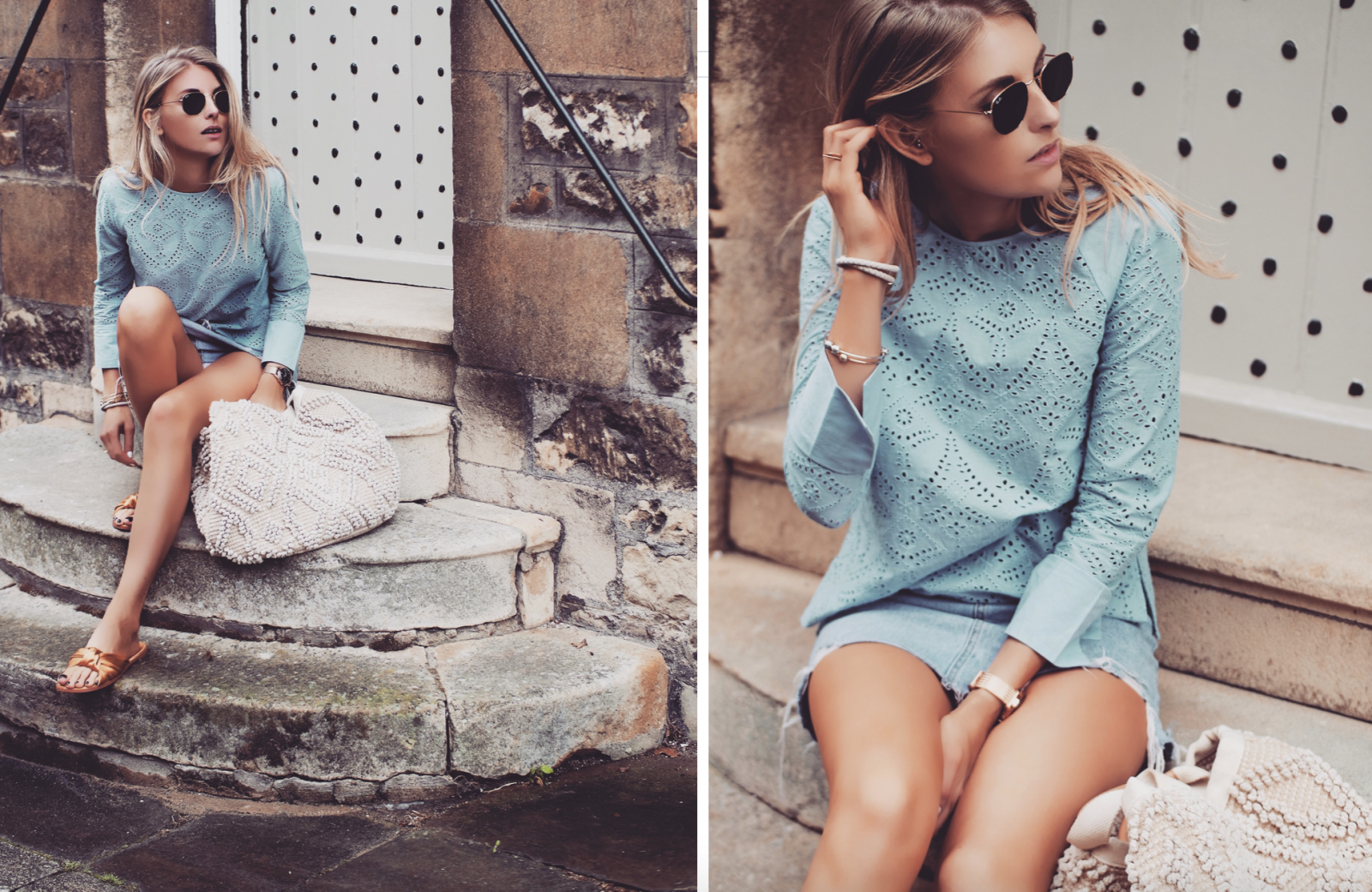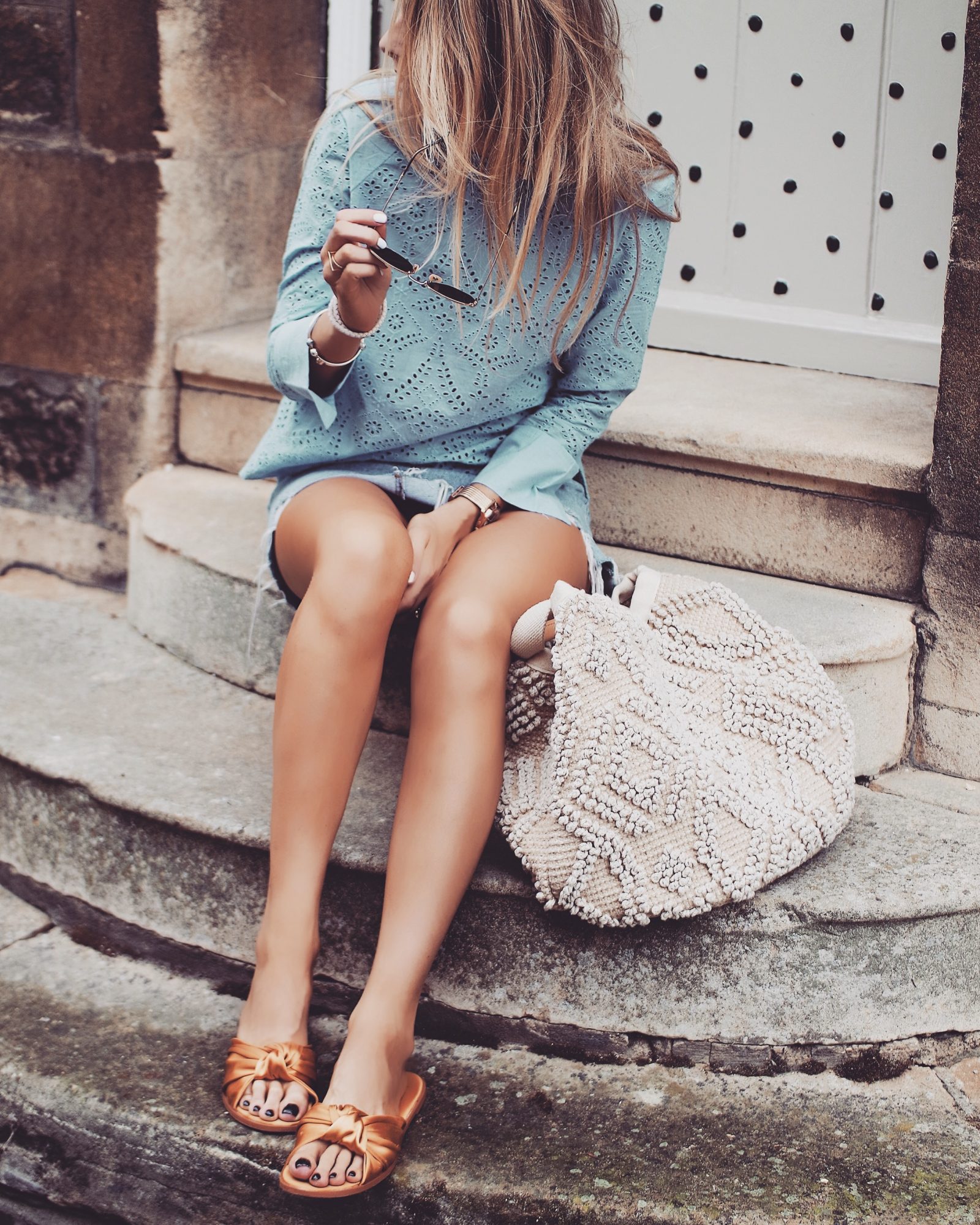 The Rise of The Basket Bag
I love how it casuals down any look and despite what you'd think, actually goes with anything. I wore it with my Balenciaga boots the other day and felt pretty darn good about it! The basket bag is for sure having its moment right now and I feel like the deeper we go into the trend the more basket-y the bags are getting. Just watch, in 1 month we'll all be walking around with fully fledged picnic baskets like it's completely normal. It's funny how something that costs around £25 max can be preferable to a Chloe bag, yep, she's just sat gathering dust whilst the basket bag takes all of the glory. Part of it for me is how easy the basket bag is. Firstly it's neutral, so it goes with anything and secondly you can chuck it around, you can put it on the floor . . the basket bag is a care free gal.
Basket Bag Lusting . .
I wore it here with this gorgeous new top I was kindly gifted by DAY Birger et Mikkelsen an incredible Swedish brand who are also incredibly generous. It wasn't until I was looking through the website to link this top that I realised just how generous they had been in gifting me this top! It's definitely more one for buying long lasting basics like this simple crochet top than something you might just wear once! Such gorgeous peices though you guys have to check them out!
Then these sandals which are insane Balenciaga dupes, what do you think? I'm loving the satin look, I didn't think I could love a pair of shoes any more than I loved my Mango ones last year but these have definitely won me over. The gold colour isn't something I would have seen myself going for but seriously, with a tan they look amazing!
Outfit Details
*Top : DAY Birger et Mikkelsen
*Skirt : Sheinside
Shoes : Zara
*Bag : Accessorize
Sunglasses : RayBan
*Tan : Vita Liberata
*Rope Bracelet : Reiss
*Silver Bracelet : Pandora
*Gold Bracelet : Pandora
*Watch : Henry London
*Rings : Neola Jewellery
*All items marked with an asterix were kindly gifted to me