I'm back, I feel like it's been forever not just 10 days! Rome, Santorini, Mykonos and Nice. So many places and so many amazing memories that I cannot wait to share with you guys!
Before I go into the outfits and fun stuff, I wanted to share with you my Starling experience whilst travelling. I've experimented with banks, travel cards, travel cheques and cash but I finally feel like I've found what works for me. Obviously experiences, fashion and sun are what a holiday is all about but if you don't protect and manage your money you can't do any of the above!
Shop The Post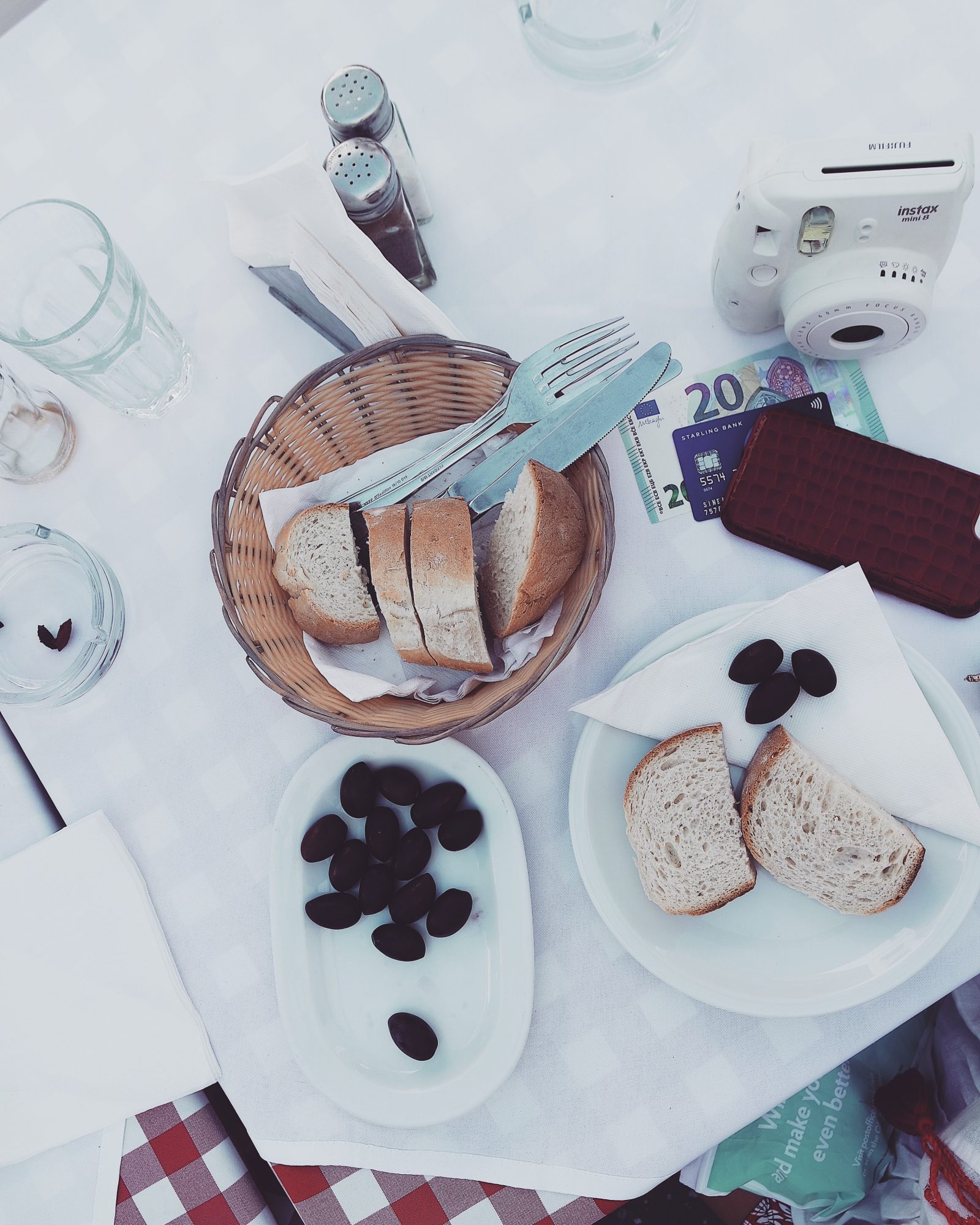 Starling Bank
So before I went away I told you guys about my new bank card from Starling and how I was looking forward to taking it for a test drive whilst abroad. To me (aside from the fact that Starling pay interest on your balance) the no fees while abroad factor was 100% what swayed me and why I was so happy to get my hands on it before my trip! Starling don't charge any transaction or ATM withdrawal fees, so essentially, all you are charged is the Mastercard exchange rate when accessing your money.
You can also manage your money from the handy app that shows your daily balance and transactions via the pulse feature, allowing you to check your balance on the go throughout the day. My other bank shows me 3 days later but I think it's so important to know exactly what's going in and coming out of your account while abroad.
Up To Date Balance & Transactions
So you probably know if you follow me on social media that I was away on a cruise. I had to link my bank card with a "Sea Pass" which would allow me to buy drinks on board, acess my room and allow me on and off the ship at each of our destinations, sort of like an ID/access card. I was two days into the cruise and had only purchased wifi and two slushies and although I was told the balance would not be taken until the end of the trip, £150 disappeared from my account into the depths of the Royal Caribbean ship. Say what?! If it hadn't been for the Starling app, instant notifications I wouldn't have known until the ship had quite literally sailed and I had returned home. This was 100% my saviour on the trip!
When I left the cruise and arrived in Rome ANOTHER £300 was taken and this time I hadn't even purchased anything, I wasn't even on the cruise anymore! I immediately jumped onto the app and the online 24 hour customer service, where Sanjay, a lovely guy from the Starling Bank customer service team not only helped me to figure out the issue, but he even hopped onto a conference call with Royal Caribbean to sort out the issue and get to the bottom of the elusive lost funds. All within an hour of me checking my app!
For the customer service alone I will 100% be using my Starling account abroad and if not for everything! The up to date transactions are a god send and Sanjay saved me from having a full on meltdown!
Exploring Mykonos
So these photographs were all taken in my most favourite place on the trip, Mykonos! The most beautiful place I've ever visited. Even a picture of an orange could be a piece of art and every corner feels like a new discovery. I could sit and drink wine, eat seafood and watch the day go by for days on end and never get bored! But of course for this I needed some cold hard cash and though it may be beautiful, Mykonos isn't the cheapest place on earth. I was thanking my lucky stars for Starling's maximum withdrawal amount of £300 (did I mention withdrawals abroad are without charges as well as purchases?) as otherwise I'd have been sat eating bread and drinking water watching everyone else lap up the wine and seafood! Not what I call fun! Luckily, I was able to use the app's quick transfer feature as I'd been rather optimistic with my holiday budget when planning and transferring my funds pre holiday.
On another note, you guys know how into positivity and good vibes I am, so I bought the most incredible Hamsa Hand. Not only is this a beautiful piece of art and traditionally Grecian, it also promises to protect your home from evil. That sounds good to me!
I loved it so much so that I then went on the hunt and found the most perfect, little evil eye necklace which I haven't taken off since. It will be the perfect reminder of this amazing trip and also a great reminder for me to stay positive and protect me from those evil, bad vibes.
While searching for my lovely necklace, I actually had a mini freak out in the shop because I thought I had lost my Starling card! I was literally two seconds away from locking my card via the app when my sister pulled it out of her bag! Already the evil eye was protecting me. I love that Starling allows you so much control of your card like this, as I am such a clutz.
I couldn't count on one hand how many bank cards I've lost, and with contactless it's not something you want to be misplacing. Those hours on the phone to the bank, biting my nails down to nothing as I get passed from person to person and in my head all I can see is someone on a shopping spree with my hard earned money! With the starling app it takes two seconds to lock your card and if you happen to find it you can simply unlock it again. I need this every day guys, not just on holiday!
Full of wine and seafood and laden with gifts, we made our way back to the boat, but this time we skipped the parties for a peppermint tea in bed and La La Land! The perfect day right!?
I'm convinced! I am definitely a Starling advocate. Starling is a brand new app and there is a waiting list before you can get an account, but they have given me a special Starling Pass for my readers to skip the queue. So if you want to give it a go, you can download it here and use this Starling pass 3JNC3S3R. You're welcome!

This post was sponsored by Starling Bank though all thoughts, opinions and experiences are my own.