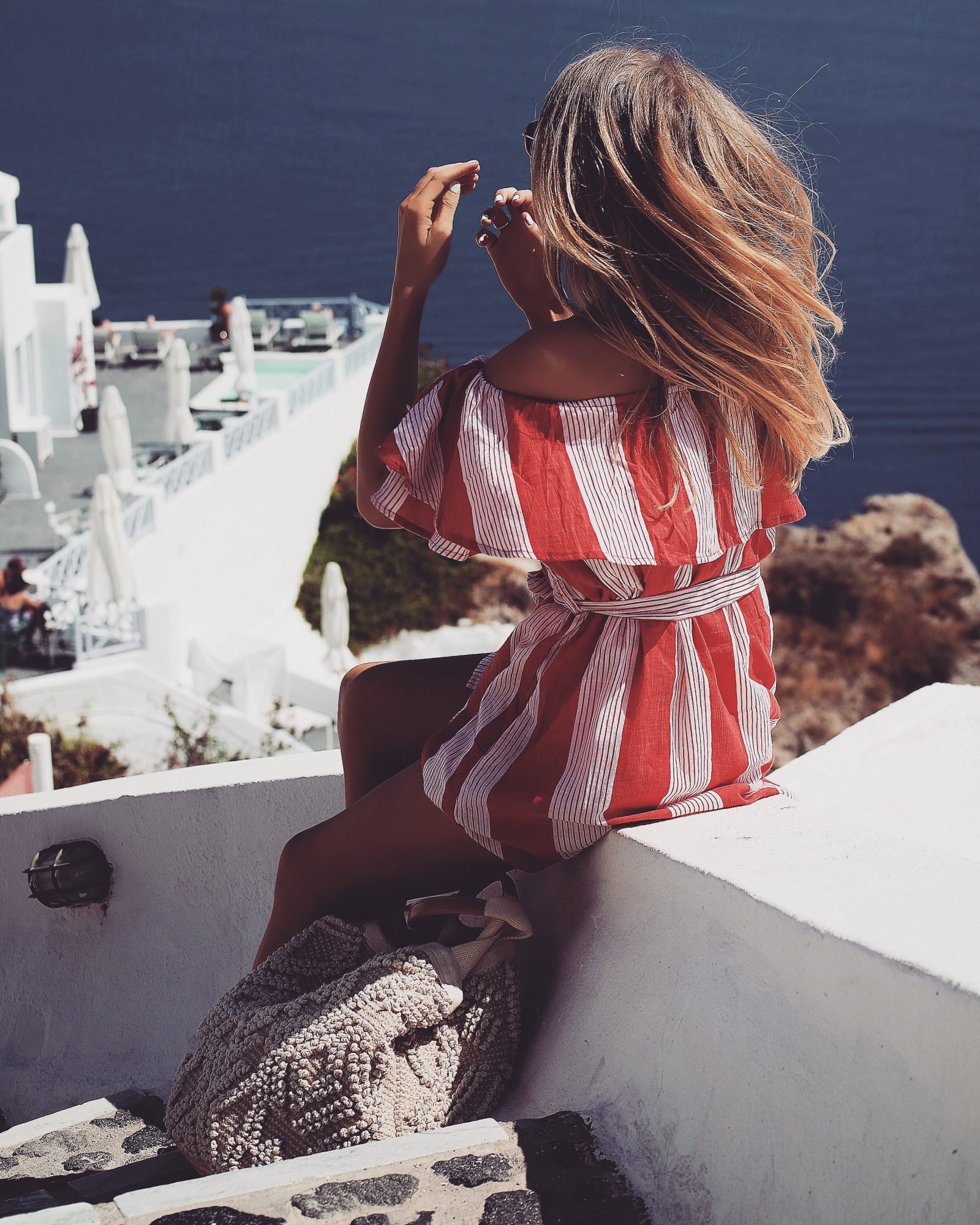 To me, family, friends and the memories we make together are the most important things we have. We should always make the most of time spent together, savouring every moment and taking mental images so we never forget the way we felt or the smell of the salty sea air!
Shop The Post
Pandora in Santorini
Though short, our day in Santorini was for sure one of these days. Sat sipping wine on a terrace over looking the sea of white houses, criss crossing their way to the deep blue ocean was a moment I never want to forget . . until I can go back and re live it! The whole trip was an amazing experience and to have been able to spend such quality time with my sister who, though I do see daily and am extremely close (too close) to, we're always pre occupied, I wouldn't call it quality time.
I wanted to make the most of this trip because the last time we went away together was with our parents when we were younger and who knows when the next time will be. Sure, sometimes I want to tear her bloody eyes out and stamp on them but most of the time I love her to peices and wouldn't trade her for the world. Pandora kindly gifted us each with one of their original moments bracelets, the perfect way to keep the memories of this amazing trip.
Though I love my essence bracelet, to me it signifies something completely different. The essence bracelet is all about you and yourself, your strengths, weaknesses and personal journey. The classic moments bracelet is more of a memory, something that captures a moment in time. Whether you have a bracelet for each memory or one that's full like a photo book, each charm with a special meaning signifying something only you will know. I remember when the bracelets first came out and I had a cream rope style which I got for my 21st! I keep it as a special reminder but I really should wear it more! I went for the classic style this time, I find it much easier to wear and style with other jewellery pieces which I 100% wanted as it's something I never want to take it off!
Lauren's Pandora Charm Bracelet
For Lauren's bracelet I chose her two charms that I thought would not only remind her of our trip but also signify something personal and special to her. Of course I had to pick the world clip. She's a traveller at heart and she's not happy if she hasn't got a trip planned to look forward to, something she can spend hours procrastinating on Pinterest with. I have to say those hours always pay off though, she'd already lined up the perfect spot to take our colloseum photos!
I also chose the heart, lock and key charm, I love the detail of the chain and of course I had to go for a heart because we're sisters . . . Duh! Without going all soppy on you, we have an amazing bond. Only 18 months apart, we share so many loves and interests she's not just a sister she's a best friend.
My Pandora Charm Bracelet
I went for the ship charm because quite literally, it will remind me perfectly of the cruise, the trip and the amazing memories we made! I also love the silver charms and all of the detail that goes into them!
Secondly I got a heart – again, soppy – with Lauren's birthstone on it so it really is a special bracelet that links me to her and our bond together.
Finally I got a gorgeous charm with a silver, diamanté and gold loop all hooked together to signify our unbreakable bond. I'm not sure that I'll add any more charms to this bracelet, I quite like the story it tells as a piece and feel that it's complete.
What do you guys think? Are you a one bracelet woman or a bracelet per memory? I guess I'll have to be selective though else I'll start running out of arm space!!!
Thank you so much to Pandora for these beautiful gifts. We will love and cherish them forever as a reminder of a truly unforgettable trip and as our love for one another.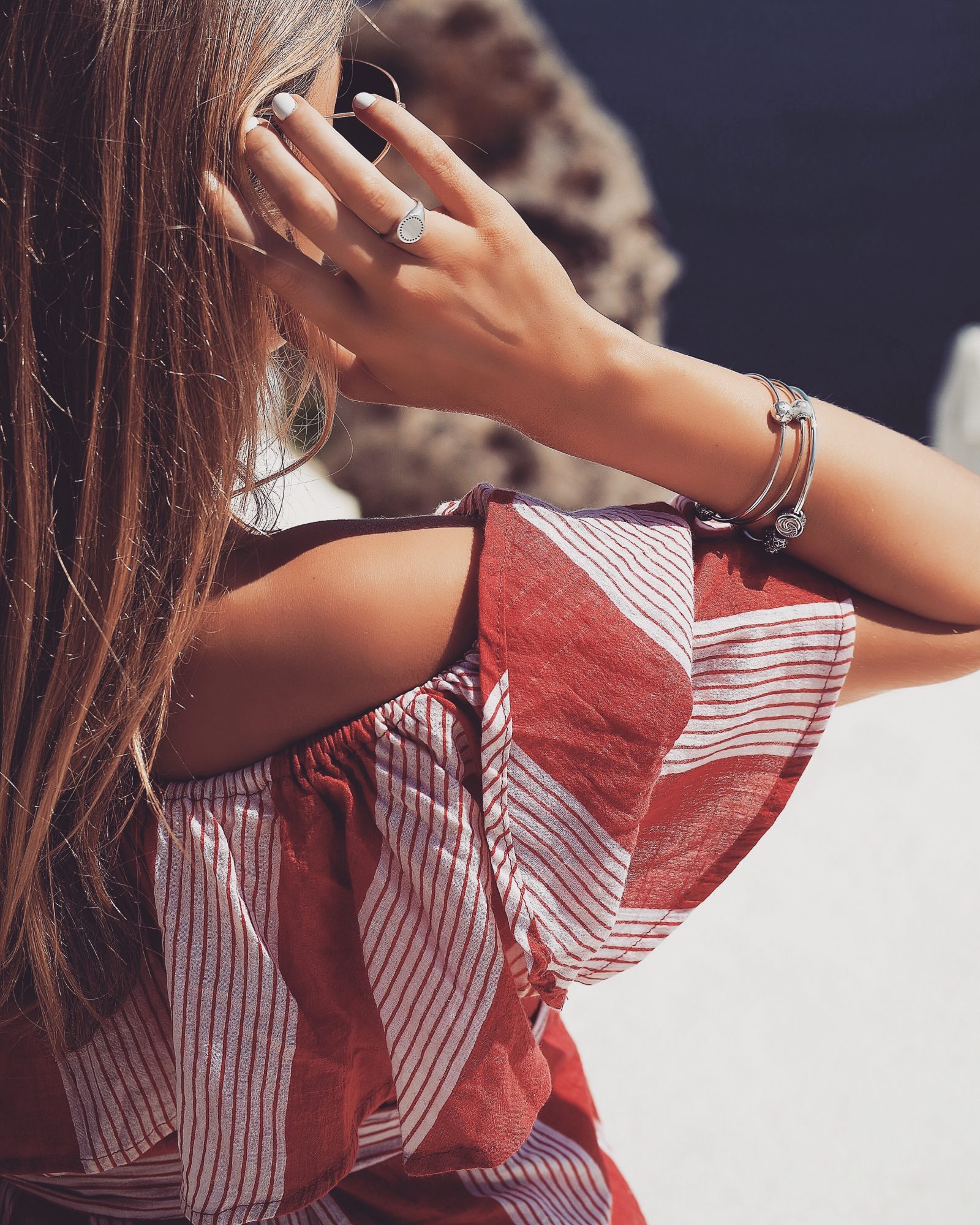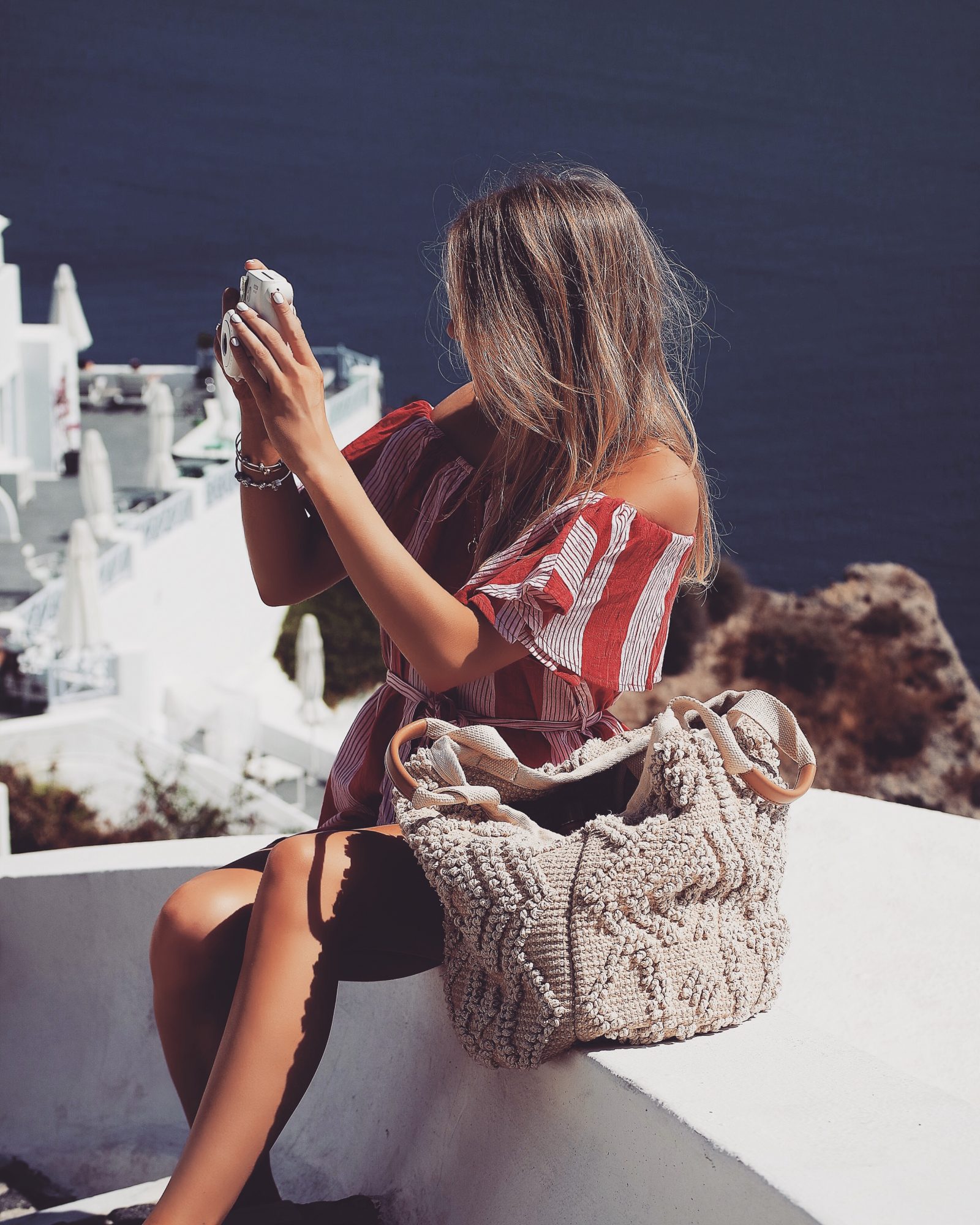 This post was sponsored by Pandora though all thoughts, opinions and creative direction are my own.