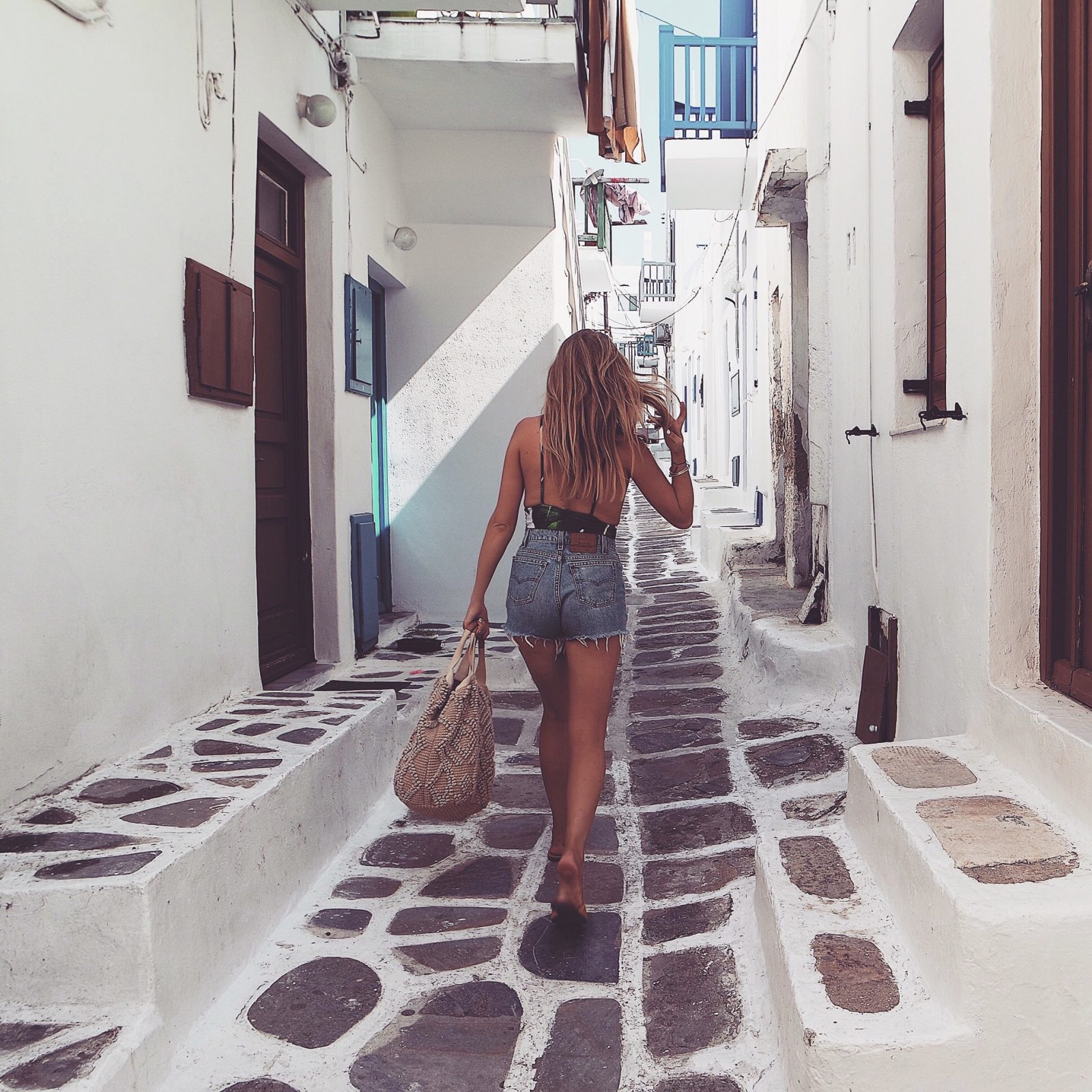 I know I promised you guys a look book like I did last time in Malaga (watch it here) but this trip was chaos – more on that another time – so filming just didn't happen. the lookbook, the vlog . . . I'm sorry guys! I did however take roughly 1 million images from the trip and I wanted to share them all with you! Just kidding! But seen as I documented the entire trip and all of it's style ensembles I thought I would share with you guys a little outfit diaries so if you saw something on my instagram or stories you loved, you can see where it's from or if you don't follow me on social media!
Holiday LookBook
Day 1 – Holiday Lookbook – Setting Sail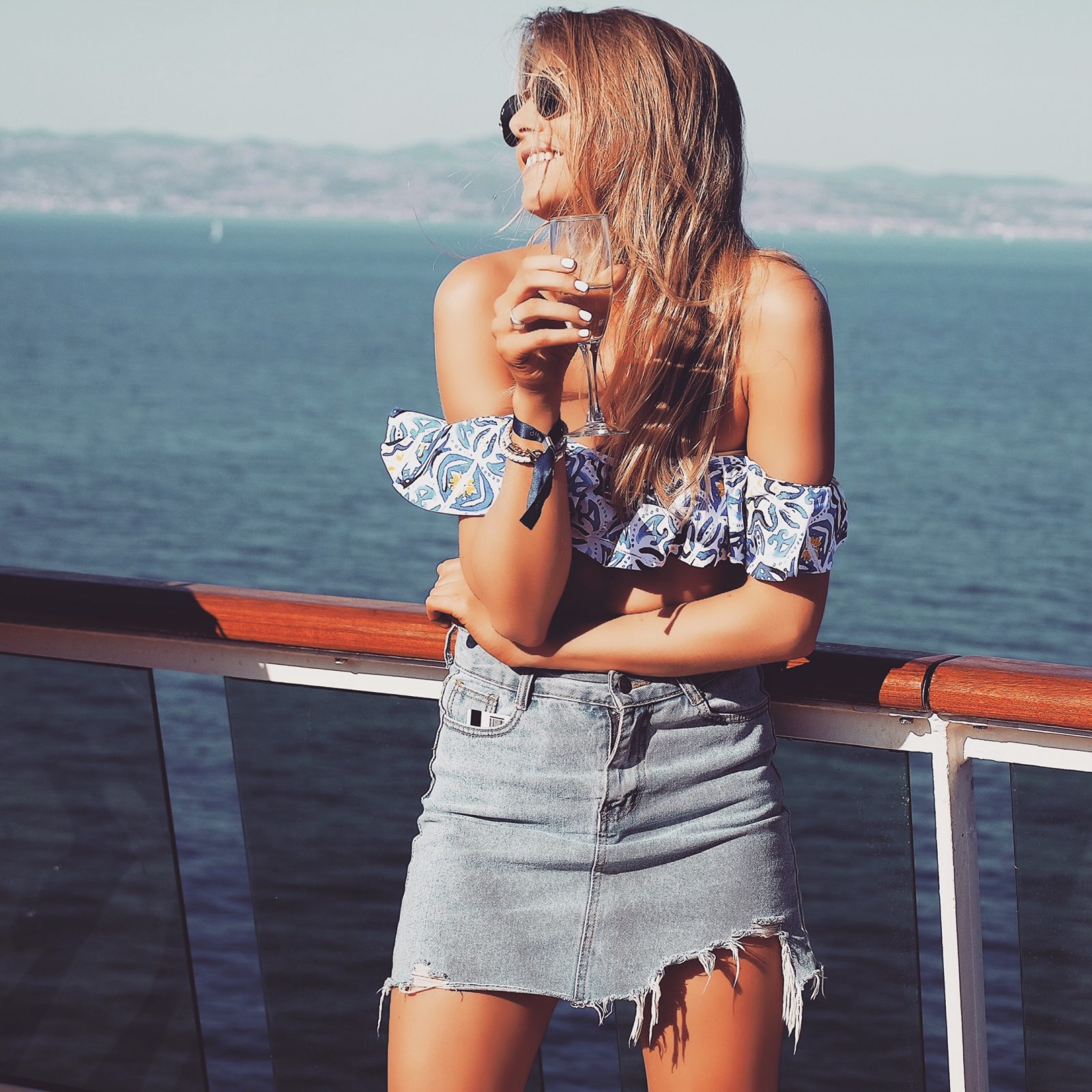 OK so I didn't travel there in this but if you got up at 4am you would't be posting to instagram either, maybe you would, major credit if you did. This was just after we arrived we did a quick swap to sunbath, drink champagne and wave the boat off as we set sail!
Day 2 – Holiday Lookbook – Sea Day
This was a sea day so we donned our bikinis and headed to the shade for some photo taking . . this is genuinely what we did. Of course in the afternoon after we'd hit the buffet we went for (overpriced) slushies and promptly decided to stick to tap water from then on in! This swimming costume is such a classic. The low back is super faltering and the bum is a full bum, no thong, no cheeky bum, no arse hanging out here there or anywhere, thank the lord.
Day 3 – Holiday Lookbook – Santorini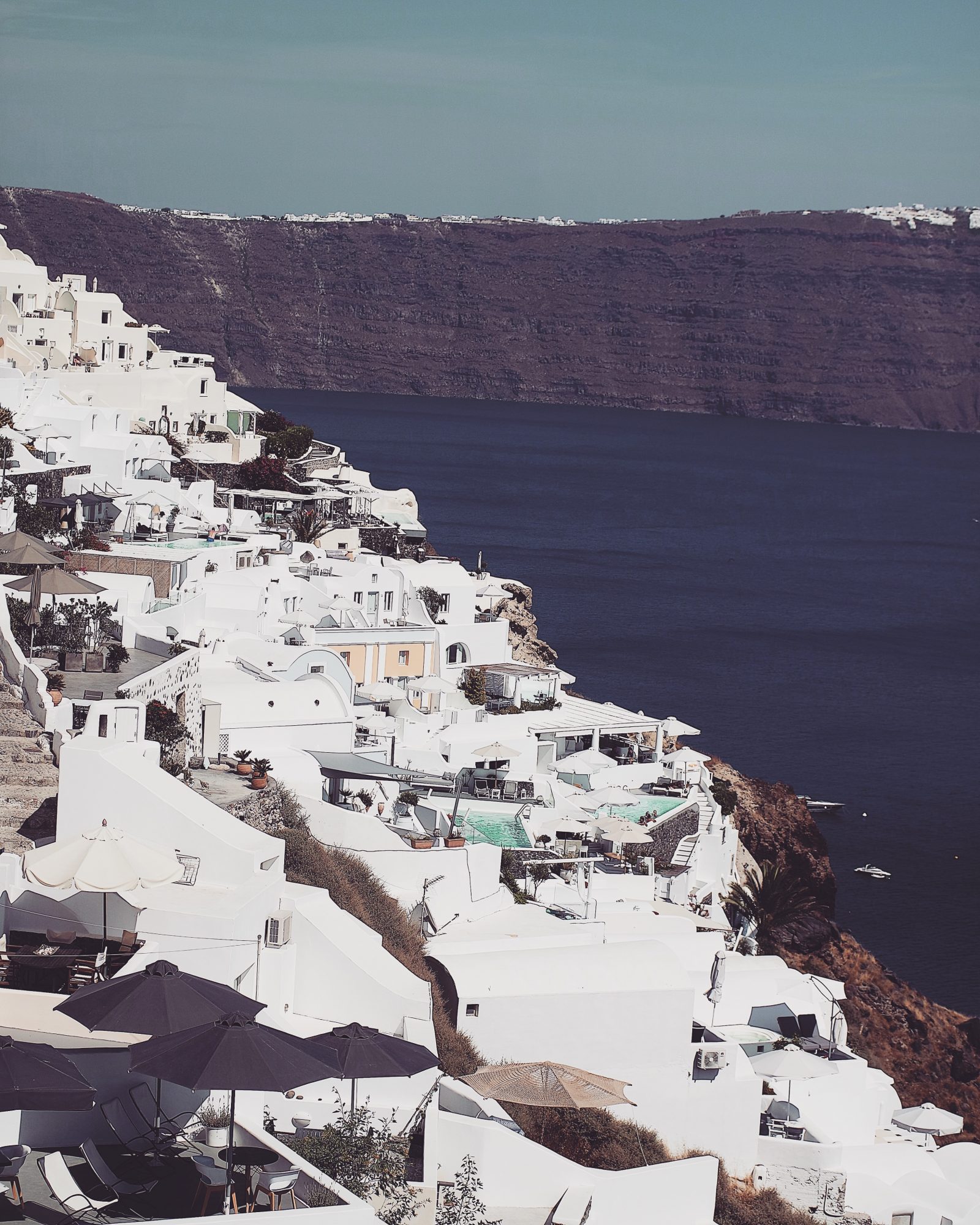 Santorini Day, the one we as bloggers all looked forward to and before I even begin to tell you my outfit(s) let me make you aware that my bag was over spilling. I mean what blogger in their right mind goes to Santorini, the most beautiful, pinterest worthy place, and only shoots one look?!?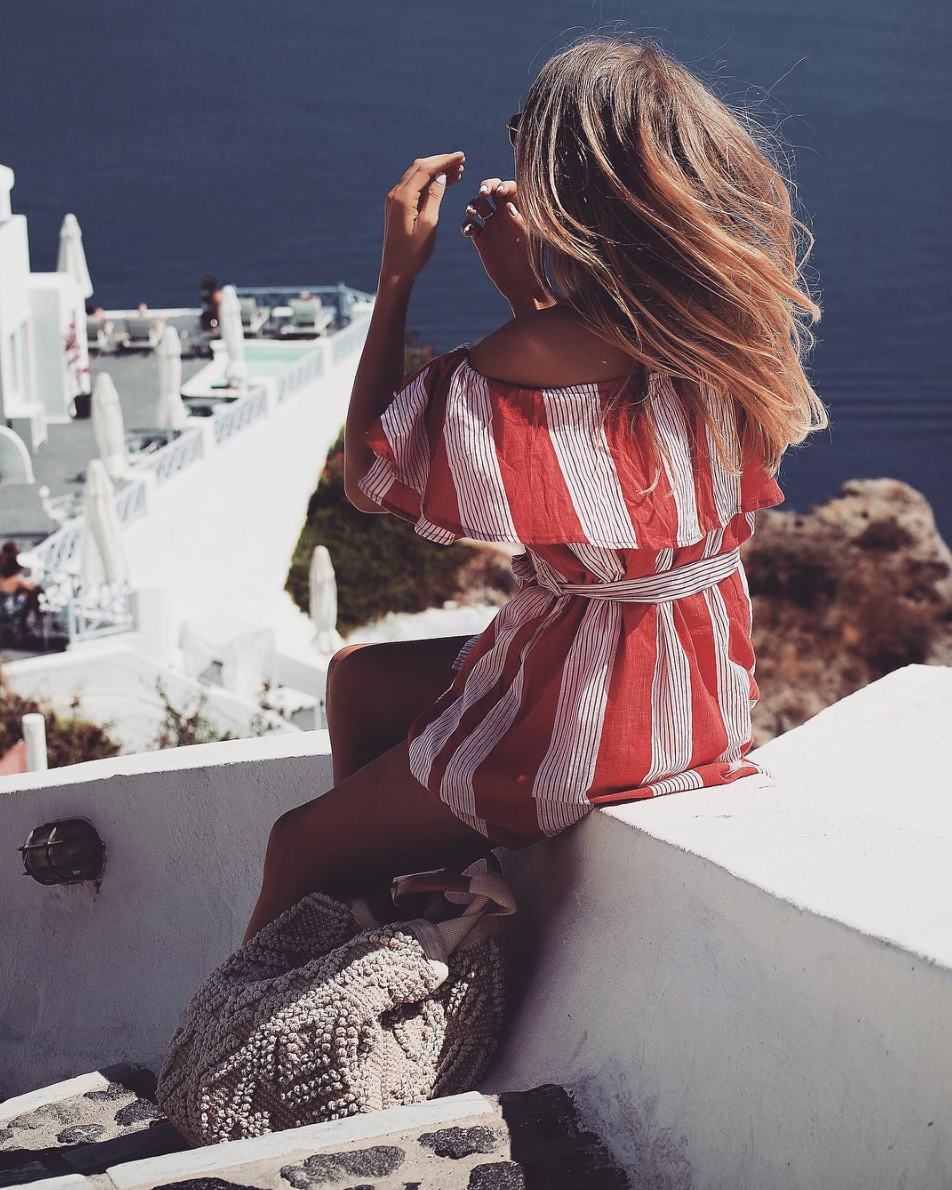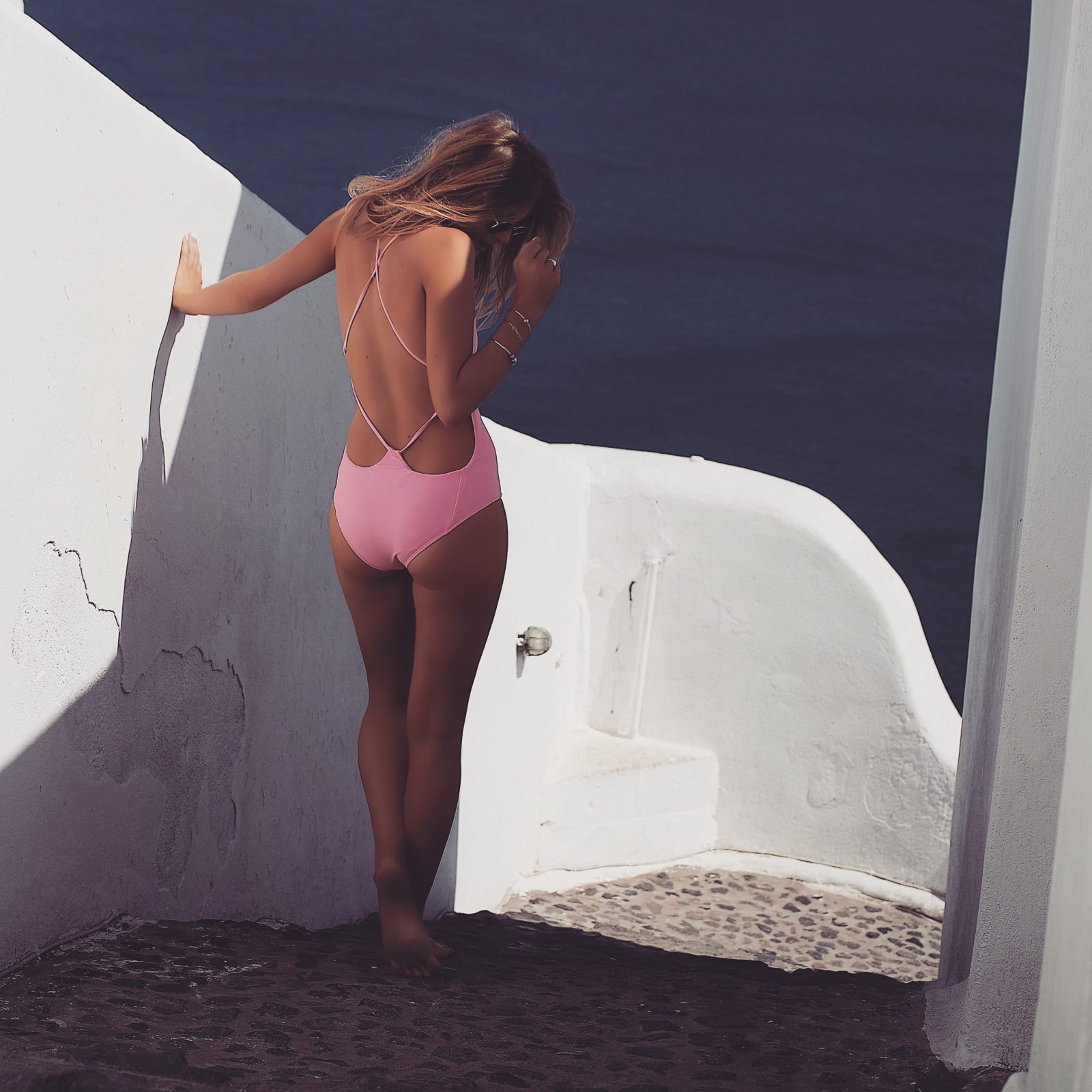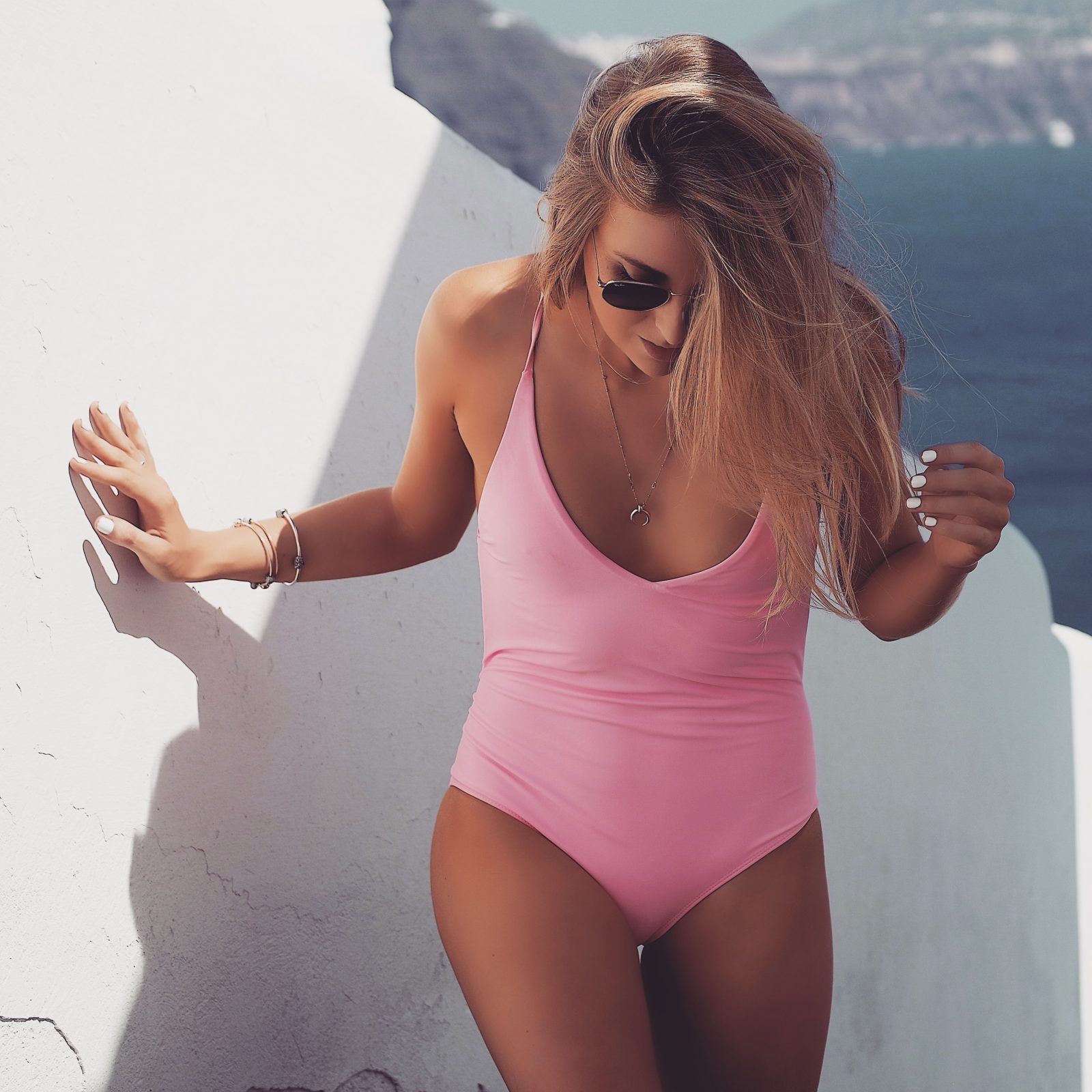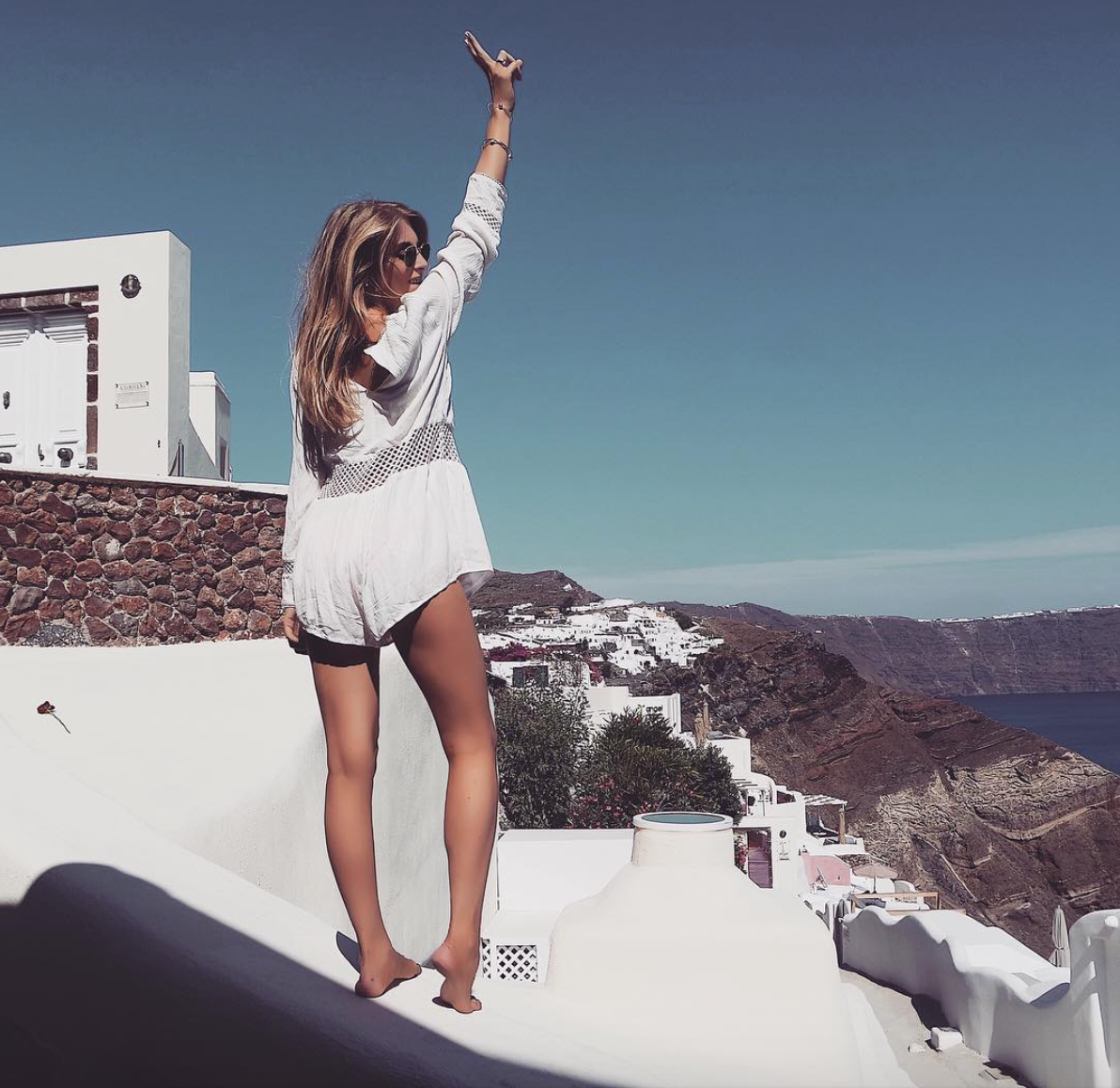 Day 4 – Holiday Lookbook – Mykonos
Mykonos day and by far my favourite day of the trip! Again, as a blogger my bag was full of outfits so it may look like I stayed there for a week, don't be fooled.
Day 5 – Holiday Lookbook – Sea Day
Another sea day! Back to shooting bikinis and lazing around! I think I actually spent a lot of this day parked in the shade slash the doorway of the buffet. I know this is probably TMI but one day I literally had two courses for each course. I'm talking a full plate of curry with naan and poppadoms then grilled chicken and vegetables then desert and that night I ate so much (and often) I actually made myself throw up! Shocking!!!!
Day 6 – Holiday Lookbook – Sea Day 2
Another sea day! This one was a new one that a lovely blogger I befriended on the trip Ruby (go check her out) kindly gifted me from her new swimwear collection which by the way is amazing! Me and Lauren did some double shots for her so make sure you go and follow the instagram account so you dont miss them!
Day 7 – Holiday Lookbook – Villefranche
Villefranche! Our last day and last stop of the cruise! We arrived in Villefrance for a few short hours so had to really make the most of it and oh my gosh did we make the most of it! We decided to actually enjoyy ourselves rather than cramming in loads of outfits so we just shot what we were wearing . . we hadn't even planned to do that but it was so so beautiful! Went for a swim in the sea which was amazing . . can you imagine how taunting it is being on a ship in the sea and not once getting chance to swim in it?! Then settled in a square with a class of wine and some calamari. . bliss.
Day 8 – Holiday Lookbook – Rome
Today we docked SUPER early (we had to be out by 7) so we sleepily made our way to our Air BNB in Rome for the next few days! We went out in the evening in matching dresses. We had to shoot something for Newlook which is why but I actually thought it was funny, Lauren was mortified when we were laughed at. Not only were we taking pictures but we looked ridiculous apparently!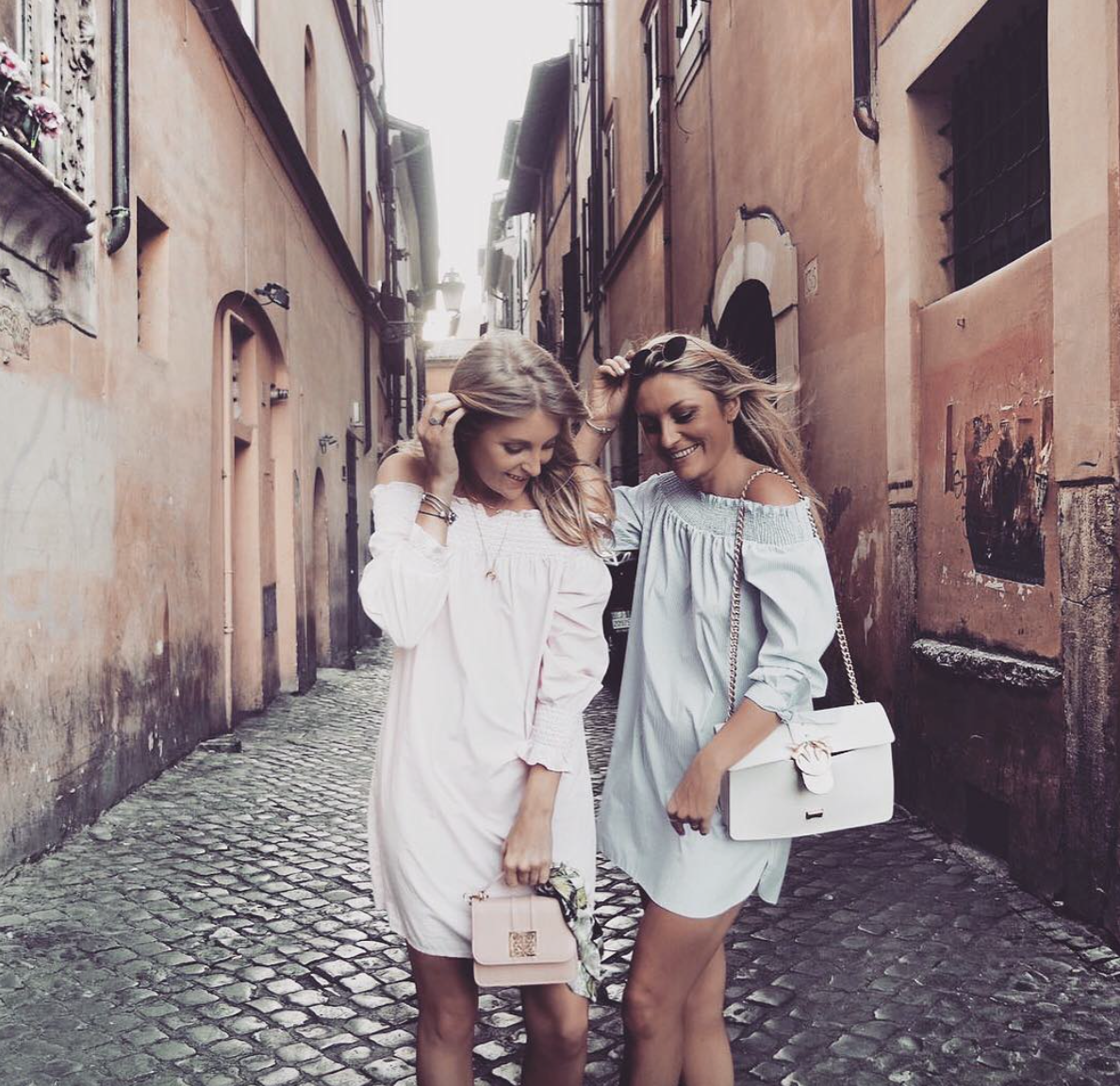 Day 9 – Holiday Lookbook – Rome Day 2
Our only FULL day in Rome so we got up early and after a typically French breakfast of coffee & croissants we went off in search of the Colosseum and the perfect shooting spot, guys, I think we found it! Just behind the colosseum where you buy your tickets there is a small walkway that looks like an underpass. Walk through there and you come up to a wall which has a variety of perfect spots for that insta shot we're all searching for! Plus they sell slush puppies up there!
Day 10 – Holiday Lookbook – Home Time
Today we just mooched and I managed to get some lovely shots of me in my sisters brand elcy! There'll be a full post on this look but here's a sneak peek of my last look of the trip!