Styling and accessorising in summer can be tricky to navigate. Astrid & Miyu have generously gifted me some incredible pieces to style up so I thought I would share with you my top 3 S's on Summer styling. Stick to these and you'll never fail.
Shop The Post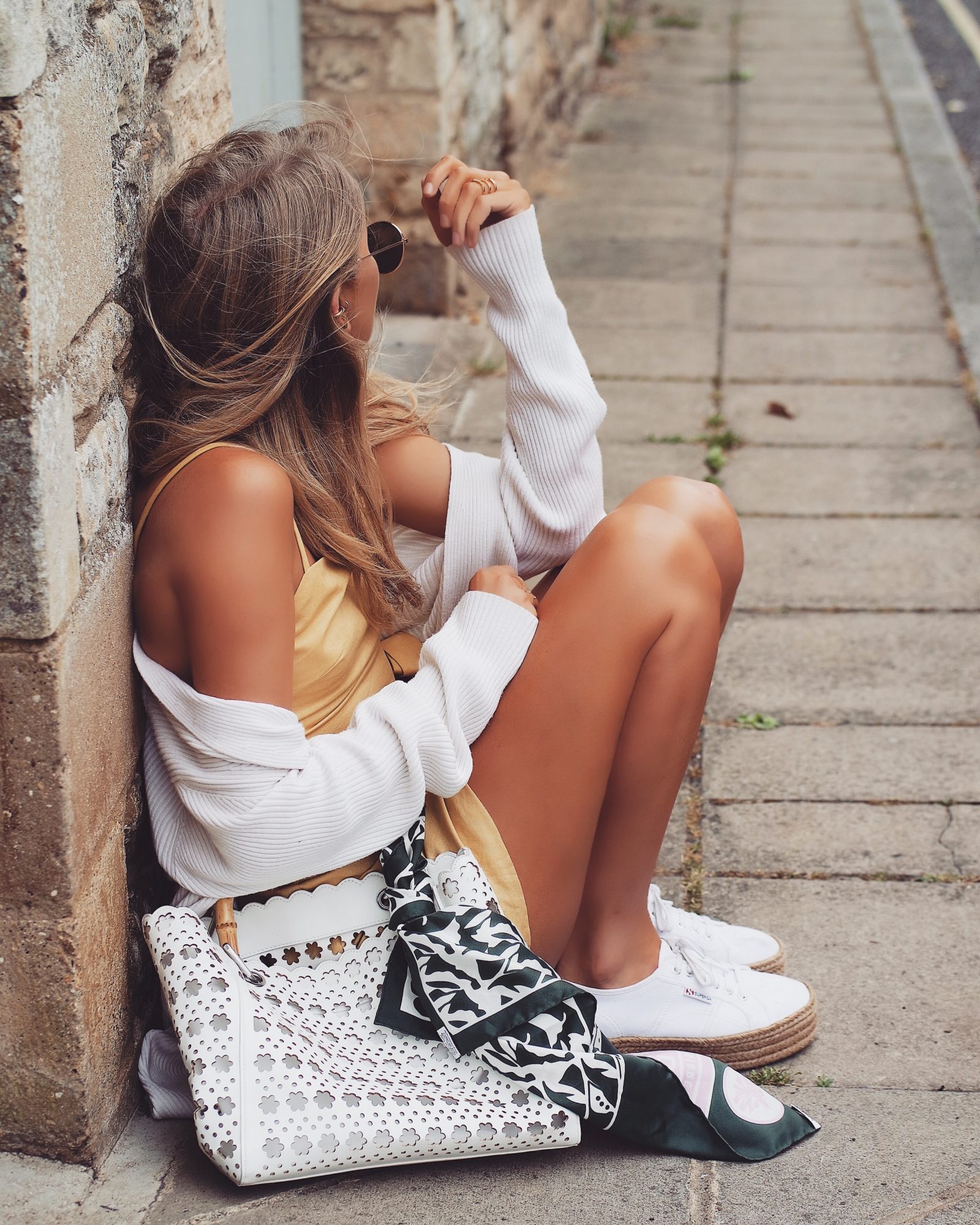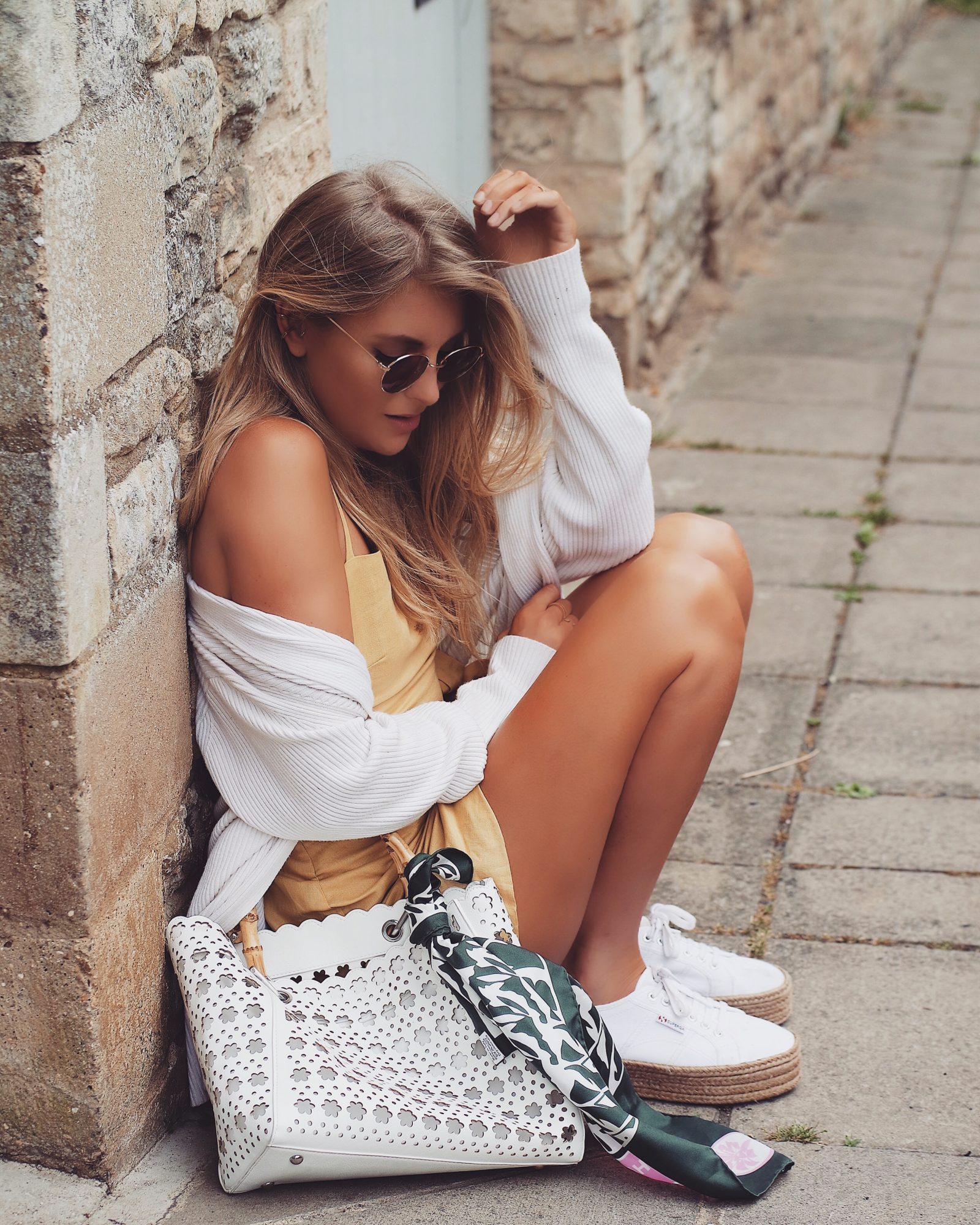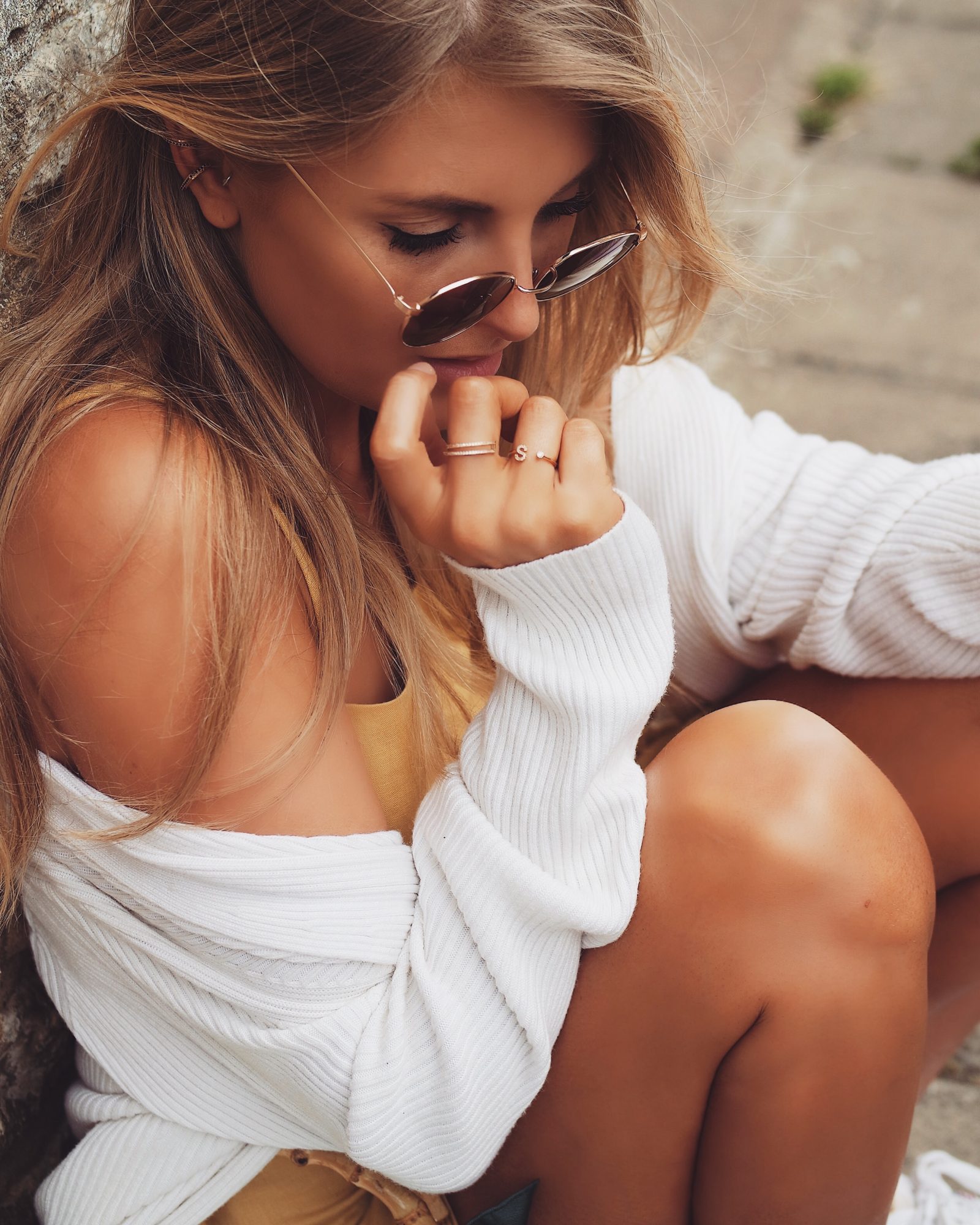 Accessorising for Summer
Accessorising for summer is a funny one. When it comes to winter yo can layer up and load yourself up without a care in the world, but for summer you have a few more things to consider. Lets consider the three main S's shall we . .
The first is space, space is a big issue. You need a bag that will carry layers because though we may be optimistic about the British summertime we're also not complete idiots and wouldn't leave the house without at least one option for warmth. Luckily basket bags and basically anything oversized is in this summer so you've got that one covered.
Sunglasses to cover your sins the morning after the night before because let's face it, Summer is one big after work party, the beer gardens and Aperol Spritz's are just calling out your name for just one. I may be self employed but I've just moved into the centre of town and meeting my boyfriend for "a quick one" after work is becoming a habit.
Sparkle. Usually one to steer away from bling I've discovered that my (evergreen) tan is perfectly complimented by Astrid & Miyus delicate gems. Not overly sparkly, these delicate rings have stolen my heart and turned me into someone that likes diamantes . . something I never saw happening! The S ring is my absolute favourite. I'm an absolute sucker for anything with my name/initials on it and I've never seen it on a ring so I had to pick it up! I think as well if you got L O V E on the fingers it would look really cute too! Or would it be too LOVE/HATE tattoo vibes!? The ear cuffs are something I used to wear years ago and totally forgot how much I love them and how delicate and pretty they can be! I got two that are really similar but slightly different to wear on the same ear as I think it looks really cool that way and I've seen people wearing odd earrings, I guess its the same kind of thing!
Astrid & Miyu
Astrid & Miyu are a brand I've watched from afar after always seeing them on bloggers I looked up to. After seeing the pieces I never really even looked into purchasing as I just assumed they would have a super high price point. To me the delicate gold pieces with the sparkles just oozed luxury and it was a brand I always put on a pedestal as something I would get when I could afford it. Well it wasn't until they contacted me about working together that I actually even looked at the website stupid I know and discovered how affordable it was. Seriously guys more fool me for not looking sooner! Take my initial ring for example, just £39. My ear cuffs are the same price each, with the most expensive items being my triple ring and the wraparound which understandably are priced slightly higher at £59.
With them being perfect for stacking I'm now putting one of these babies on every christmas and birthday list, slash, treat yourself because its Friday list to start my collection up!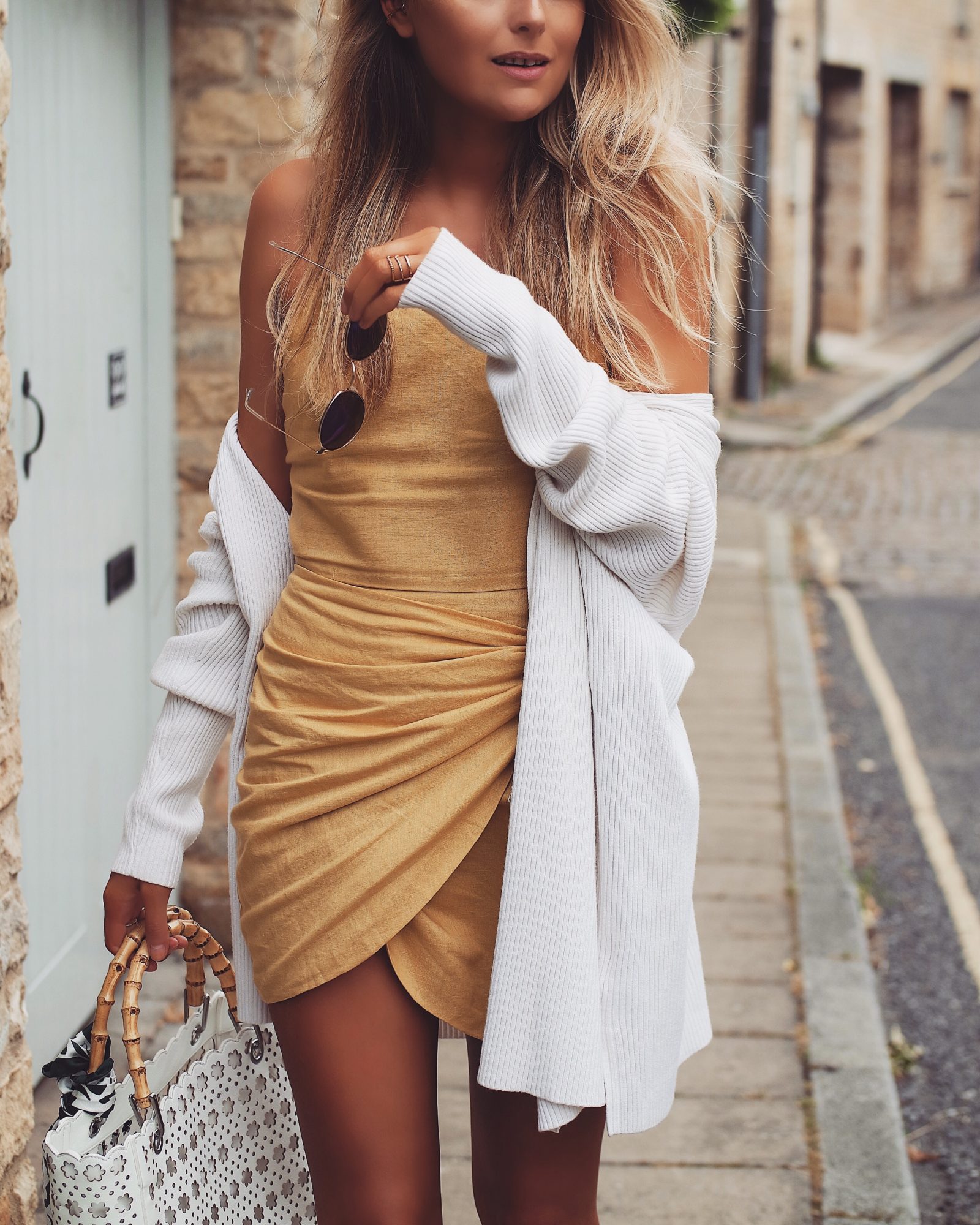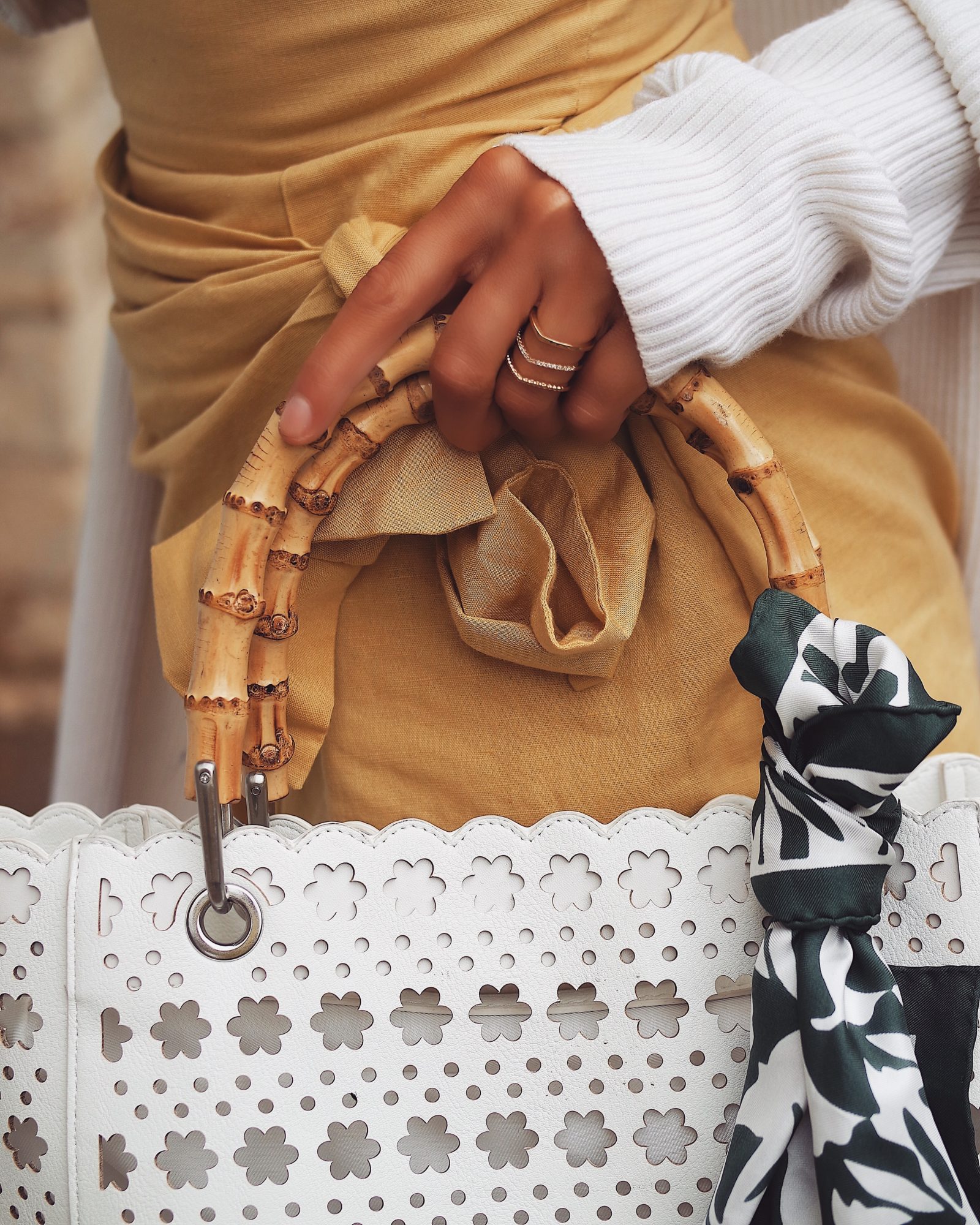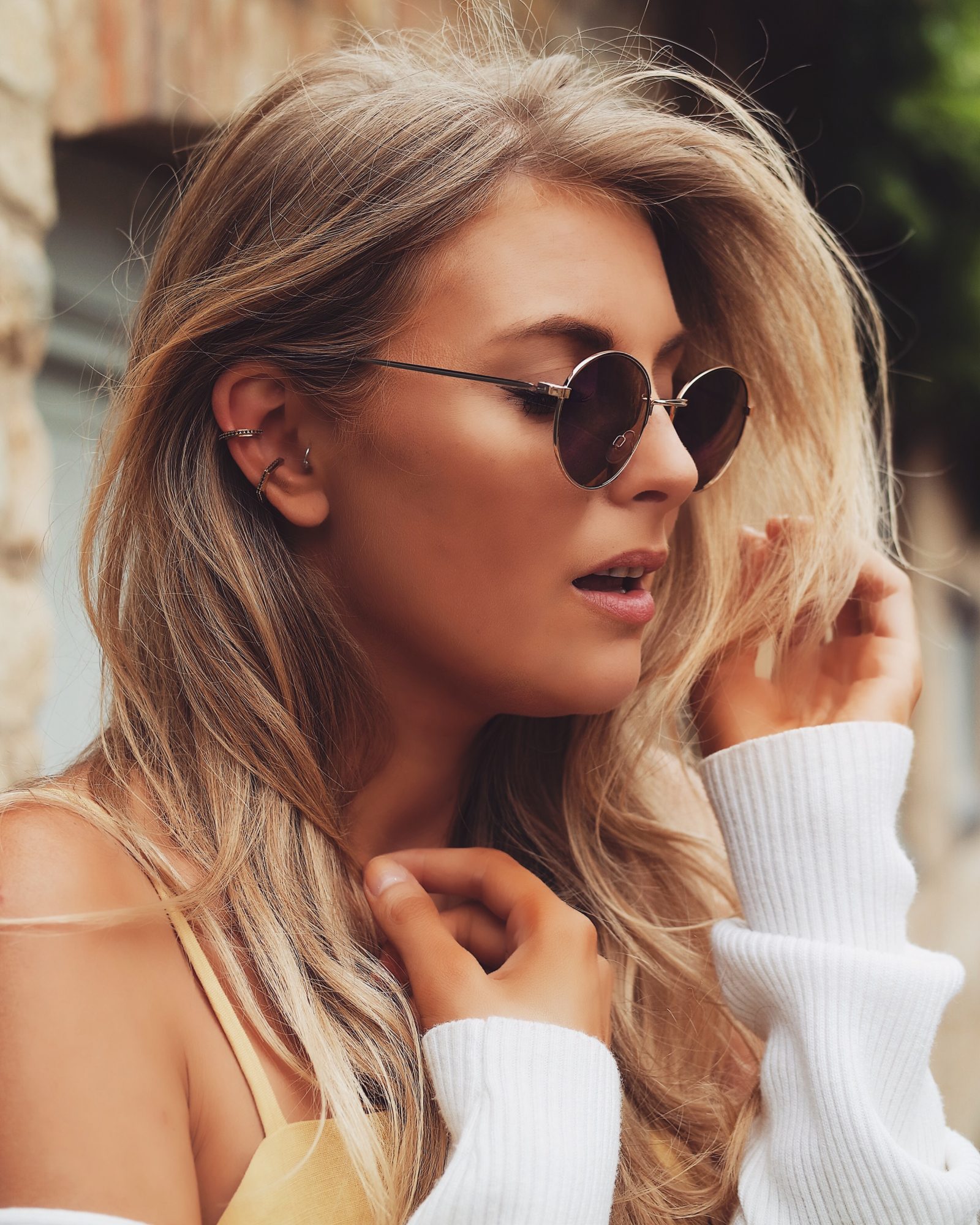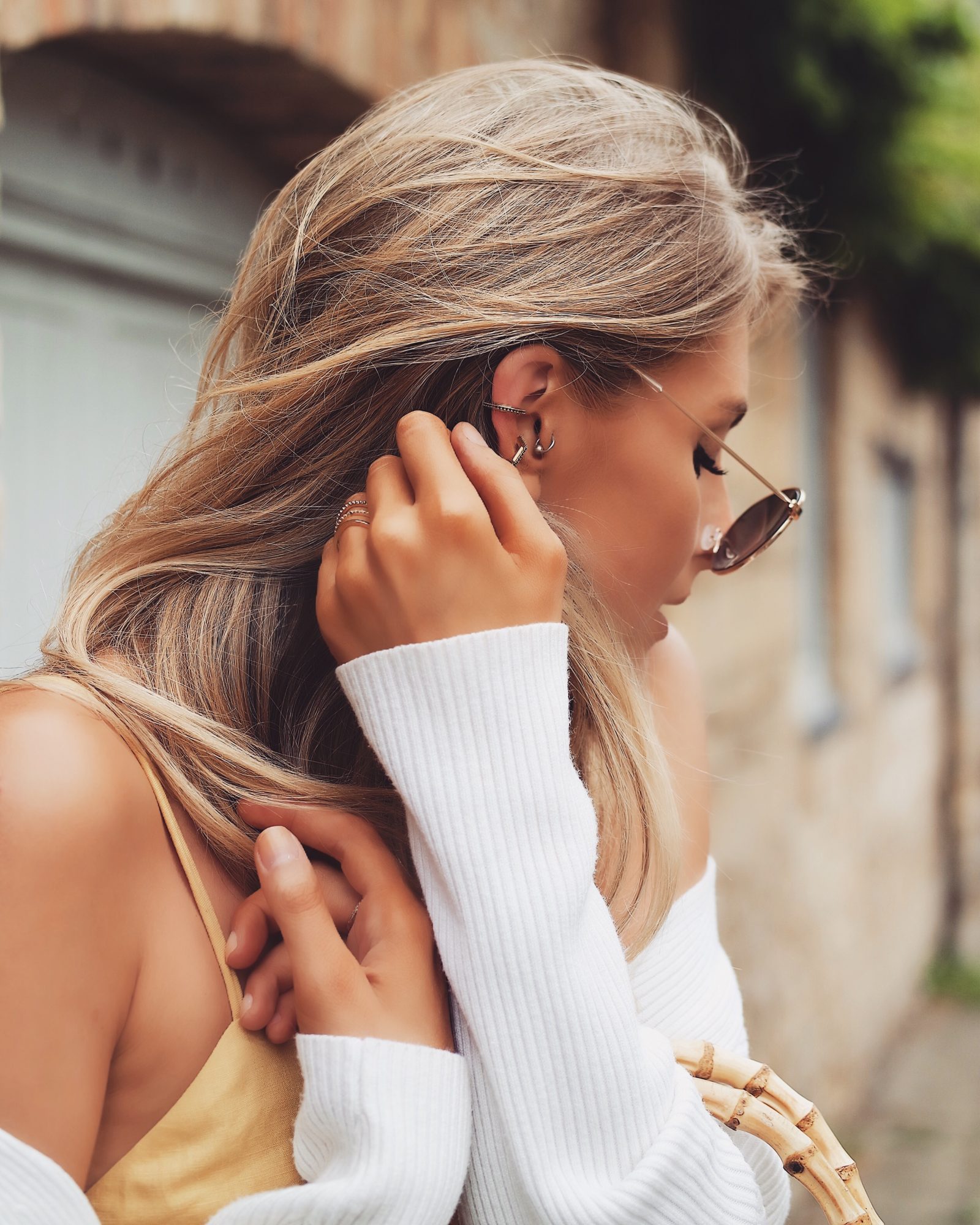 Outfit Details
*Cardigan : Reiss
*Dress : Sabo Skirt
*Bag : Laura Ashley
Scarf : Dior / Affordable Alternative
*Shoes : Superga via Next Label
Sunglasses : Rayban
*Initial Ring : Astrid & Miyu
*Wraparound Ring : Astrid & Miyu
*Triple Ring : Astrid & Miyu
*Circle Ear Cuff : Astrid & Miyu
*Geometric Ear Cuff : Astrid & Miyu
*All items marked with an asterix were kindly gifted to me
More Sparkles I've got my Eye on . .
Click Here to follow me on Bloglovin'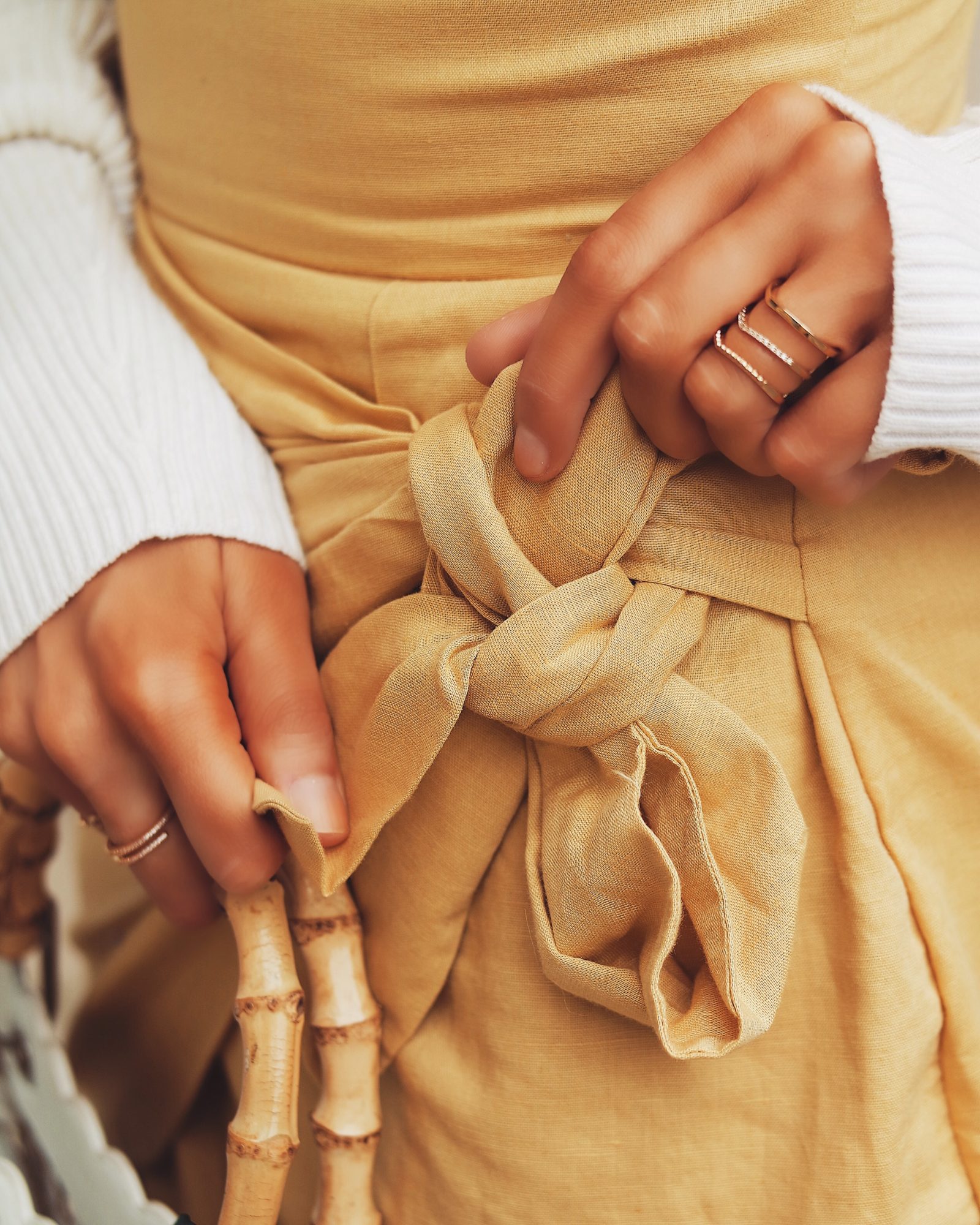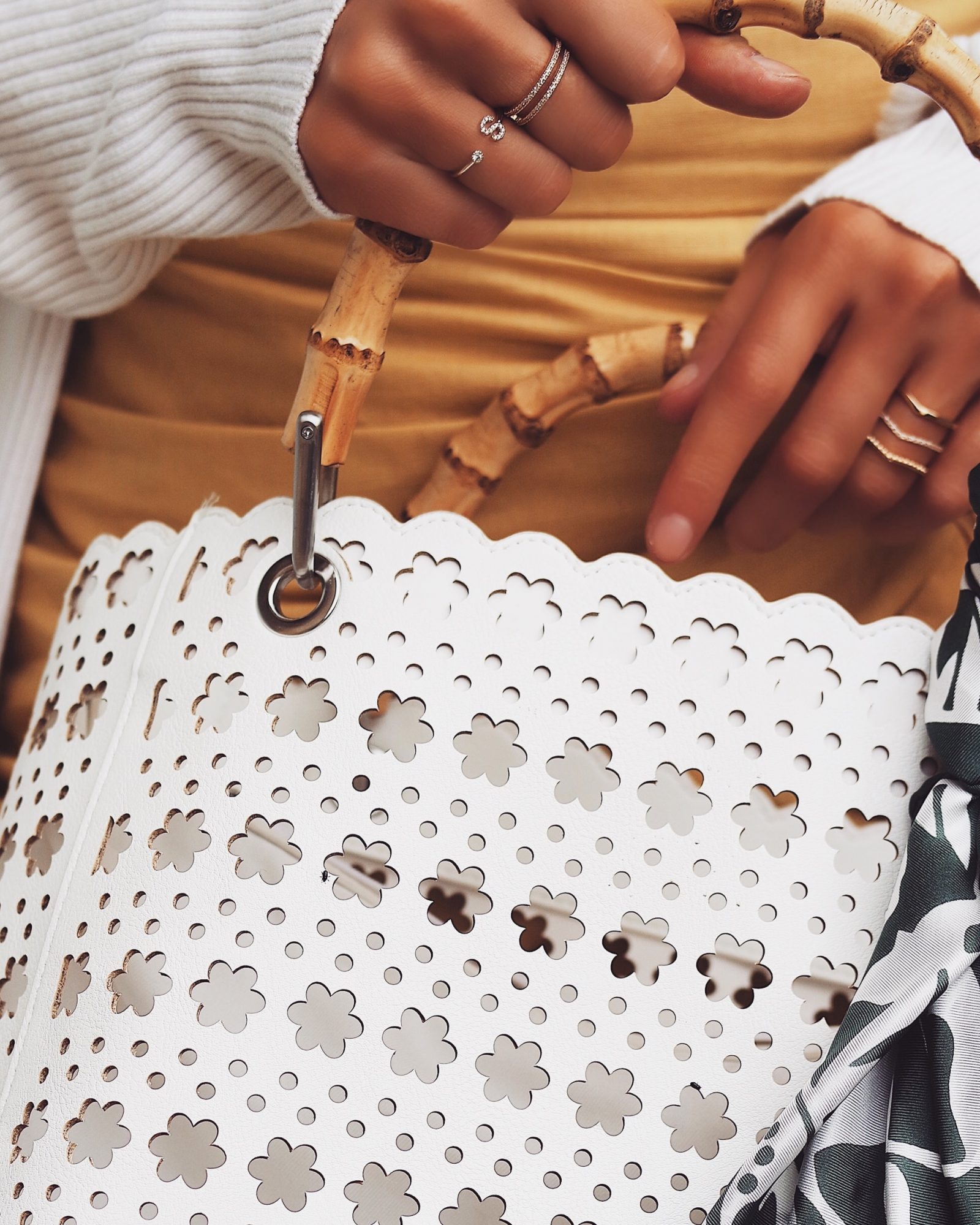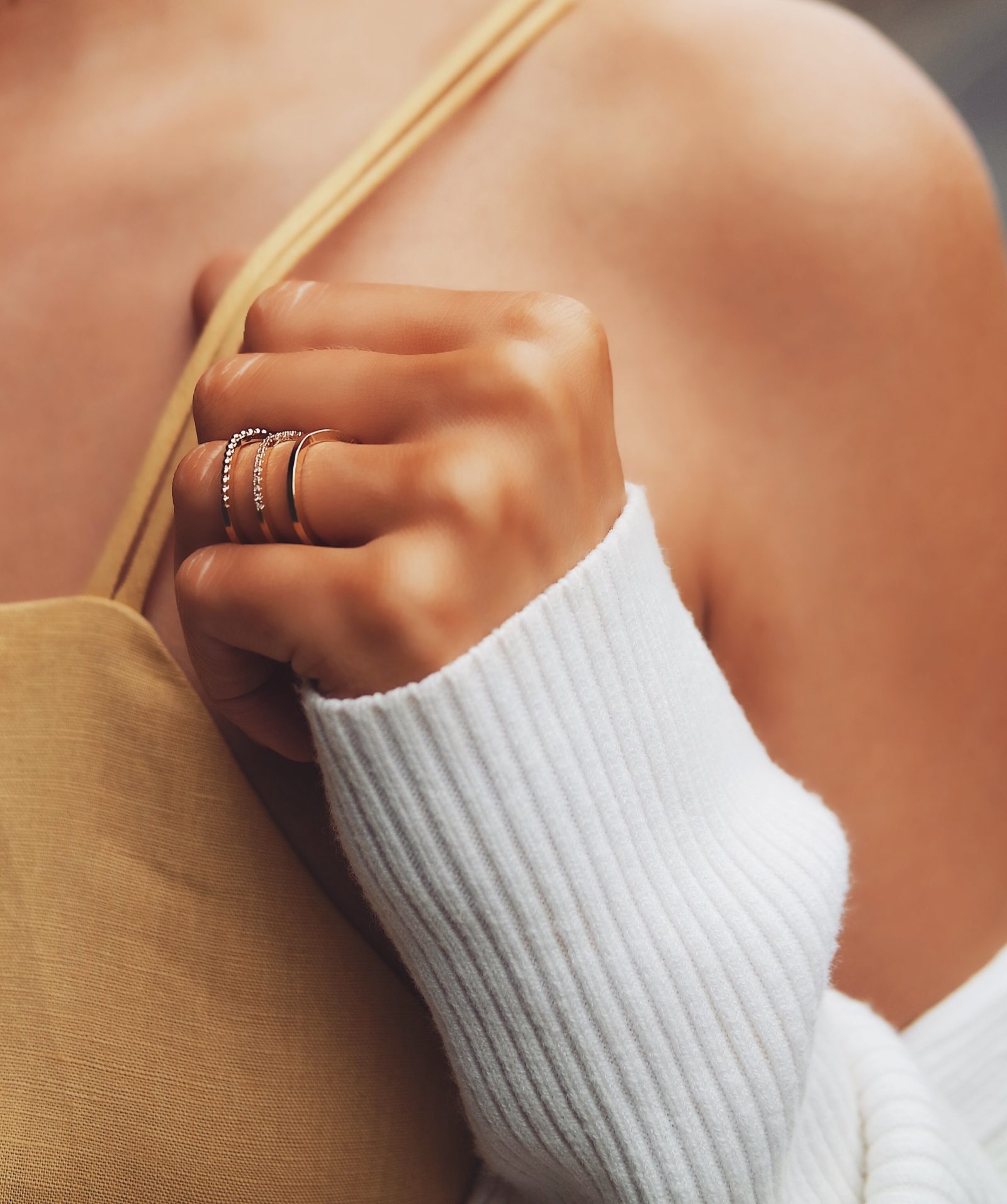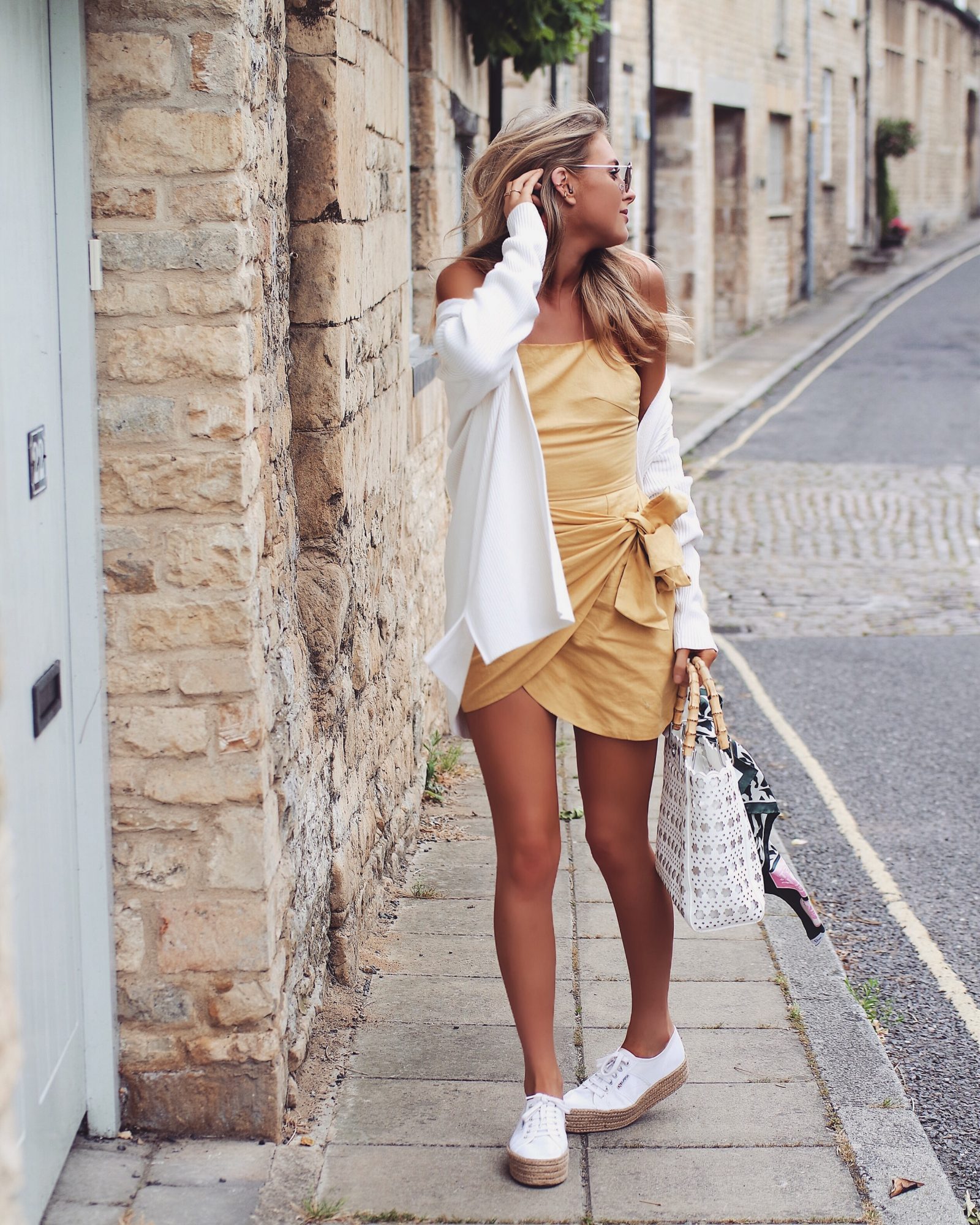 This post is in collaboration with RewardStyle & Astrid & Miyu, all thoughts, opinions and creative direction are my own.