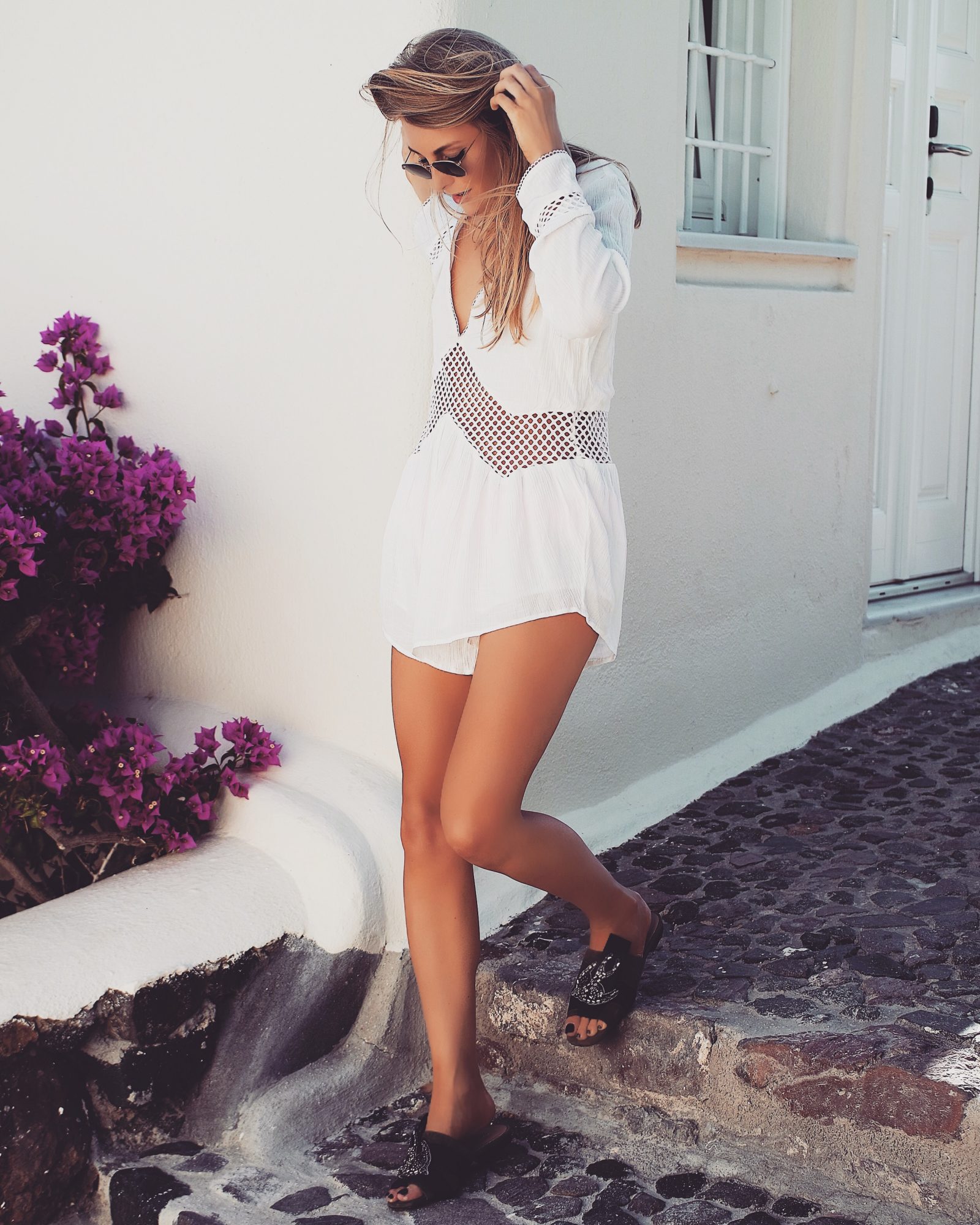 Does a flat evening shoe exist on the high street? We've all seen and fallen in love with the No21 knot satin slides of dreams. Then there's the Chanel pearl sliders and don't even get me started on the selection at Miu Miu, but what is there for us on the high street? As someone who doesn't often wear heels and if I do it's a kitten heel – self confessed grandma over here – I've been searching for a pair of evening flats for a while. I think I may have just found them.
Shop The Post
The Kurt Geiger Flat Evening Shoe
Flat, embellished and perfectly shaped, these Kurt Geiger flat evening shoes are everything I've been looking for and more. More because they come in another colour way as well. Everything about them is everything I've been looking for in this mystical shoe I didn't think existed. Embellishment, muted tones and a touch of luxury all make of the perfect finishing touch to any look. I know I specifically said evening shoe but I actually ended up wearing them in the day too. They're just a great smart shoe.
I wore them here with my Sabo Skirt playsuit which BTW was made to be worn in Santorini. Sabo Skirt are a brand I love and wear all of the time not only because of the beautiful designs but also because their stuff is just so damn comfy! The fit and material is all designed to be super comfy and lightweight which also makes their pieces perfect for holidaying in. I wore this in the sweltering Santorini heat and I kid you not, I was cool. The ventilation let in a little breeze as I walked that pleasantly tickled my under arms . . too much? But seriously, this is a brand with comfort and wearability at their heart. Not something you'd expect for such beautiful pieces! They also double line everything so you never have to worry about wearing a bra . . h e a v e n .
The Flat Evening Shoe Round Up . .

Outfit Details
*Playsuit : Sabo Skirt
*Sandals : Kurt Geiger
Bag : Camelia Roma
Sunglasses : Rayban
*Necklace : Missoma
*Earrings : Pandora
*Ring : Pandora
*Bracelets : All Pandora
*Tan : Vita Liberata
*Nail Varnish : Nails Inc
*All items marked with an asterix were kindly gifted to me