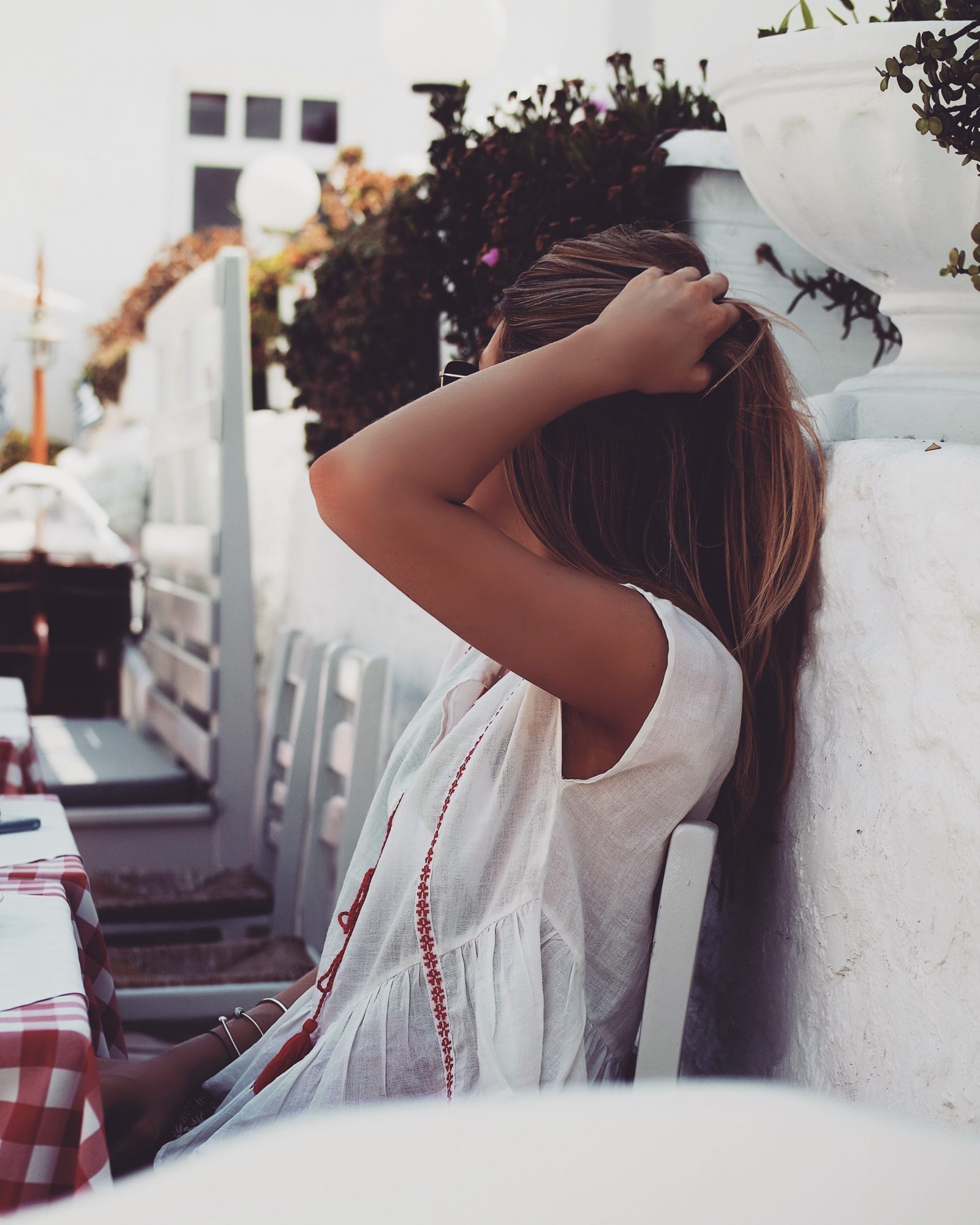 Are you fed up of my travel posts yet? I hope not! I have so much content I want to share with you guys and another trip booked in a couple of weeks! It's so nice to have some images in different locations, I mean, I can't deny I love my trusty road I always shoot on but its great to mix things up some times right?!
Shop The Post
The Perfect Holiday Tee
Anyway, Mykonos and Pampelone. I got this top actually before I went to Malaga but I knew it was more of a grecian kinda top so I kept it safe and sound for the perfect timing which was of course Mykonos. This is no word of a lie the first street we walked down in Mykonos, and the red checked table clothes were calling my name, is it not the most perfect spot for this look?! At first I was kind of annoyed at how busy the street was with all of the people getting in on my photo shoot, but I actually quite like it now! As I said before, something a bit different!
When I first saw this top I had a styling stump. I could see it looking drop dead with a bikini on a beach . . no beaches here but keeping that in mind and mentally packing it with me for my next trip. Also with denim shorts of course it would be a dream which is what I had intended to style it with until I happened upon these shorts I got ages ago from Shein. welllll about 3 weeks ago but thats ages in fashion right!? They actually look like a cute skirt but without the hazard of knicker flashing and the red in the shorts matches the accents on the top perfectly. The way the top nips in at the waist with the little peplum is super faltering and definitely deserves to be shown in its full glory rather than just thrown on with denim shorts. Of course I'll be wearing it like that anyway!

About Pampelone
What I love about Pampelone is that their clothing is not only gorgeous and basically the most perfect holiday wear design wise, we all want those stylish grecian vibes. But the pieces are also super breathable which means that they're perfect for the heat. To perfectly display this I wore one of their navy (surely a sin in the sun?!) long sleeve (yes I know) dress for a day of sight seeing in Malaga. Read all about the dress of sightseeing dreams and also the incredible owner who is not just a #girlboss but just a general Boss with a capital B. She's not only got an eye for detail and beautiful designs, but she's also currently one of Forbes 30 under 30, let's just say she's a pretty big deal.
Wearing her designs is an absolute honour and I know this post is supposed to be about the top but women like Holly truly inspire me to chase my dreams showing that anything is achievable if you work hard enough!
As the look was pretty busy with the red skirt I wanted to keep my accessories simple so went for my Zara Balenciaga dupes and my fave bag which you probably cant remember the last time you saw a picture of me without! Me neither! One more amazing thing about this top and Pampelone in general – lightweight, they take up no room in a suitcase and weigh around the same as a feather so perfect for when you want to pack light or just take more stuff in general . . don't we all?!
Outfit Details
*Top : Pampelone
*Skirt : Sheinside
Shoes : Zara
*Bag : Accessorise SOLD OUT Alternative Here
Sunglasses : Rayban
*Tan : Vita Liberata
*Nails : Nails Inc
*Bracelets : All Pandora
*Ring : Pandora
*All items marked with an asterix have been kindly gifted to me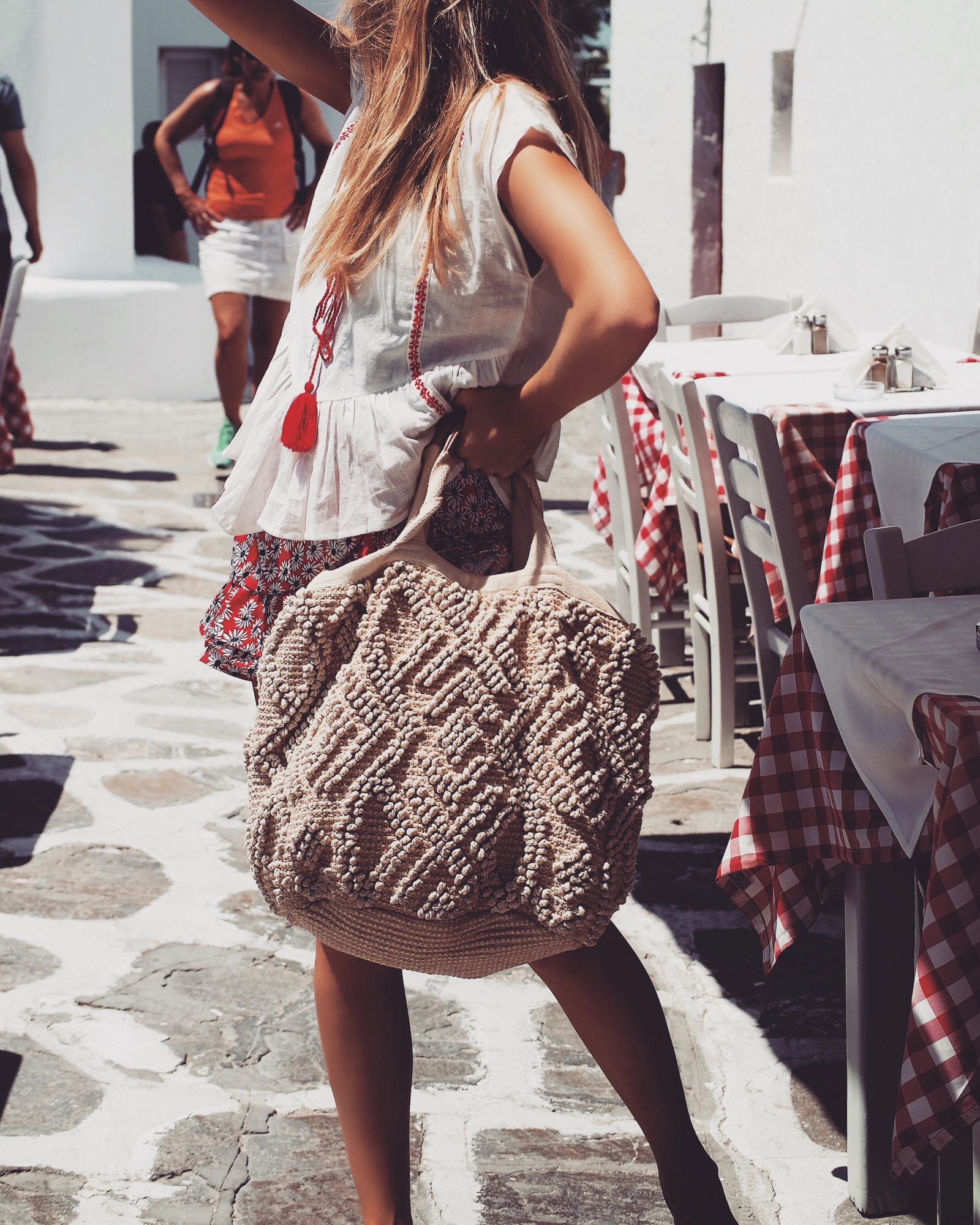 This post has been sponsored by Pampelone however all opinions, styling and fan girling are my own.