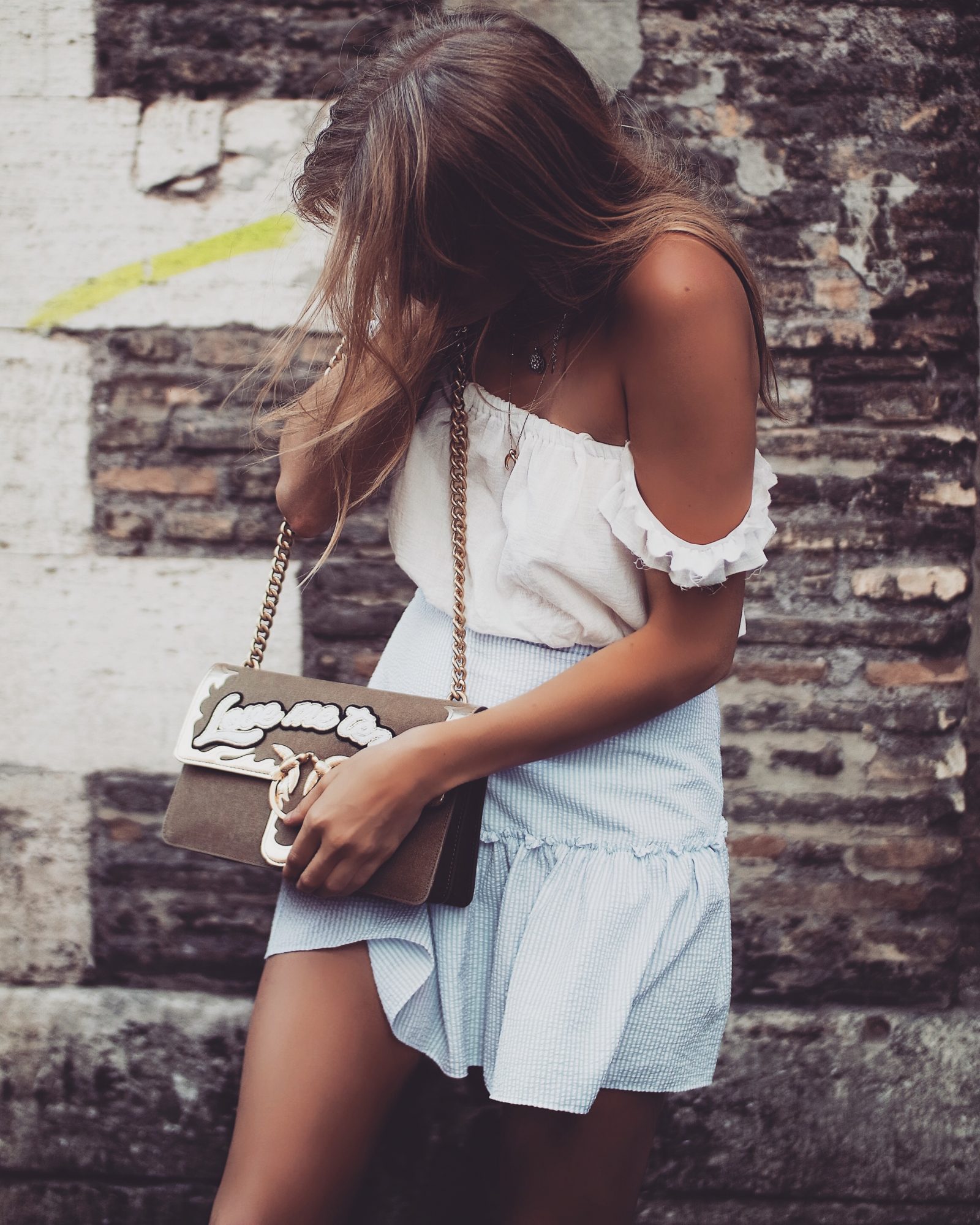 Rome is probably my favourite city, full stop. I don't think theres any european city I've been to and felt so comfortable and safe in. As someone who lives in a small town I hate going to London and refuse to get the Tube. The thought of Paris right now terrifies me and quite honestly I was dreading going to Rome, anywhere big and touristy I generally want to avoid. I couldn't have imagined how much I'd fall in love with it all again. This time I went with my sister, girls time in Rome with Elcy clothing.
Shop The Post
Falling in Love with Rome
I went to Rome before with my boyfriend and we spent 3 days walking around Rome and back again. We had gelato, we waked around the Vatican, we saw 10,000 sets of ruins we ate the best pizza in Italy and then we collapsed. This time was going to be different. This time I went with my sister who, like me, is not that bothered about the sites, more about soaking up the culture. And by culture I mean pasta and wine, though I did develop a strong love of Aperol Spritz whilst there.
Most of my outfits in Rome were based around flats because walking is something you can't avoid and you don't want to! You don't want to miss a tiny beautiful corner of this incredible city! We spent our time eating, drinking, shopping and nailing that colosseum shot. . did you see it?
About Elcy
I wore anything and everything light and comfy because Rome is H O T. Not something we enjoyed in our non air conditioned, didn't have a fan apartment. This is what happens when you look for an air bnb based on the chevron wooden floors guys . . such a blogger! This little skirt from Newlook and this Elcy top were perfect for Rome. You want to be ready for a lovely fancy meal at any time, or if you just happen to stroll down to Gucci you know? Ready for any occasion, but still comfy. This top is the perfect match to the skirt ending where the skirt begins and generally just a great basic for all of my skirts etc I've started to realise!
The top is actually from my sisters brand Elcy clothing. Many of you who follow me on Instagram will probably know by now that I have a sister who's also gathering pace in the instagram world in her own right as Lauren Crowe. But what you may not know is that she has her own clothing line which has for years been her 9-5. Elcy clothing makes beautiful lace bralets and the most insta worthy swimwear collection is about to drop so keep your eyes peeled! I'm hoping to sneak a sample into my case for my next trip so watch this space! The perks of having a sister with her own collection am I right?! Make sure you go and check out the whole of her collection and if you fancy treating yourself to something you can get 10% off by signing up to the newsletter!