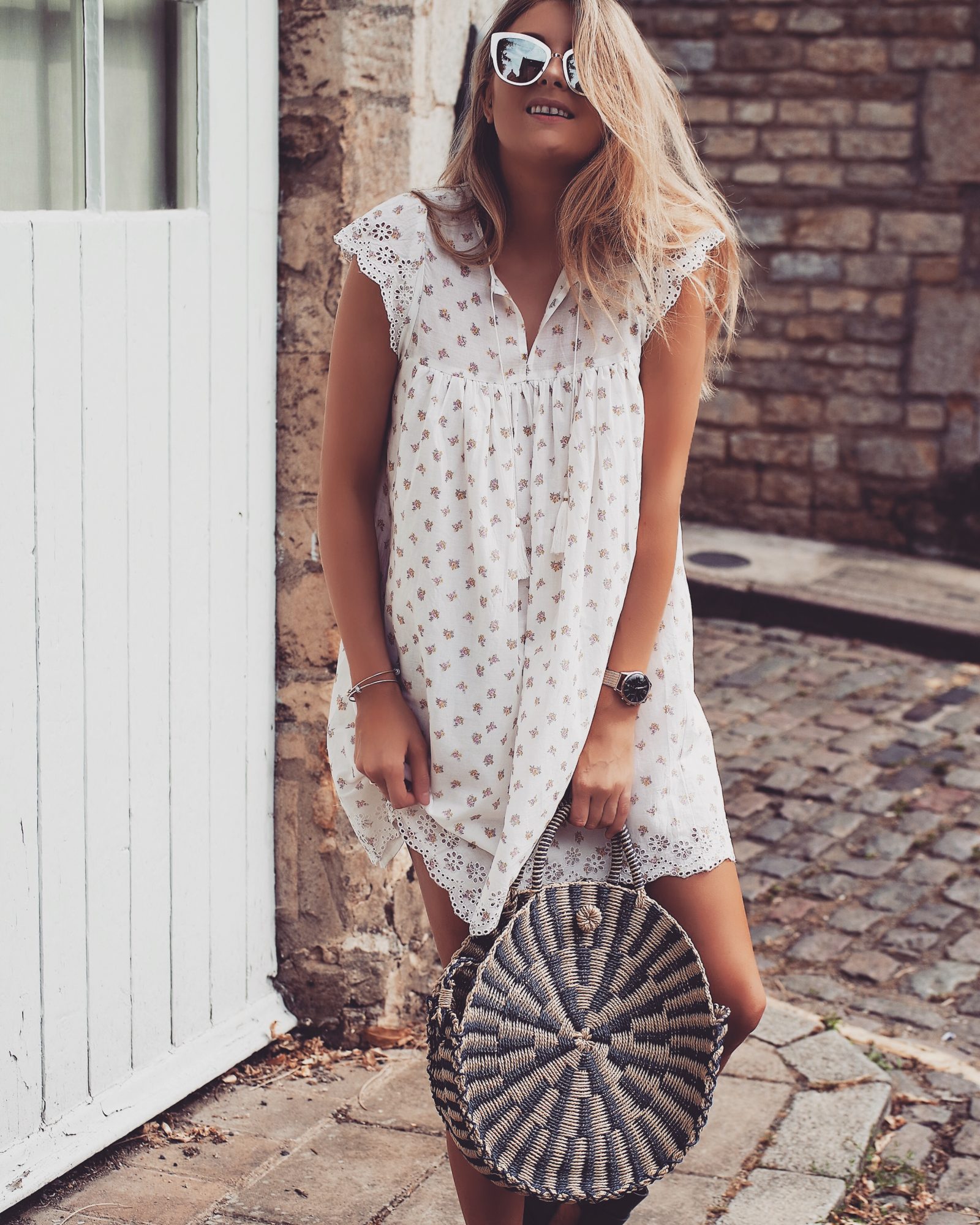 Hush is a brand that to me, is synonymous with not only simple, well designed, wardrobe staples. But also with comfort and lets be honest, theres no time you want comfort more than a hot summers day which today was. Perhaps not when you're reading this . . British weather and all that. Instantly when I saw this dress I knew I had to get my grubby mitts on it though styling it was trickier than I thought . . .
Shop The Post
Balancing Your Outfit
With this style of dress I already have the preconception that I may look like someone who's rocking their nightie in public . . no shame in that. Then there's the comment that you will undoubtedly get from any woman over the age of 50 . . "I used to wear dresses like that when I was pregnant with (insert name of person you neither no nor care about here)". As Run DMC once said, it's tricky. When the dress arrived with the beautiful broderie anglais and the ditzy floral print I knew I had two options; either go full out with dainty sandals and keep it pastel or use the art of balancing, I'm sure you can tell from the title that I chose the latter.
Balancing out a gorgeous summer dress which is oh so girly is something I love to do. Taking something from one end of the spectrum like this hush delight and pairing it with a statement piece like my Balenciaga boots is a combination you'd think is oh so wrong but it's oh so right. I then added the neutral ground . . the bag. Another basket bag I hear you saying, but this ones different, it's navy and it's round . . basically leave me alone I'm addicted. The sunglasses were the perfect finishing touch to this utterly confused look adding a cool girl touch, as if the balanciagas weren't enough.
Hush Summer Collection
The new summer collection at Hush is a dreamy colour palette of pink, white, chambray and navy. Mixing and matching to perfection I literally could buy anything and everything and instantly fall in love. I also picked up this pink bardot dress which I can't wait to wear on my trip to the Cayman Islands next week! I'm going with the Tourism Board and honestly guys I cannot wait to share it with you!! This dress also comes in a top version which looks insane with denim shorts or even jeans in the evening or if it starts to cool down which it inevitably will! I've linked below the full collection so you can peruse at your leisure! Just click the images to be taken to the site!
This post is in collaboration with Hush though all thoughts, opinions and creative direction are my own