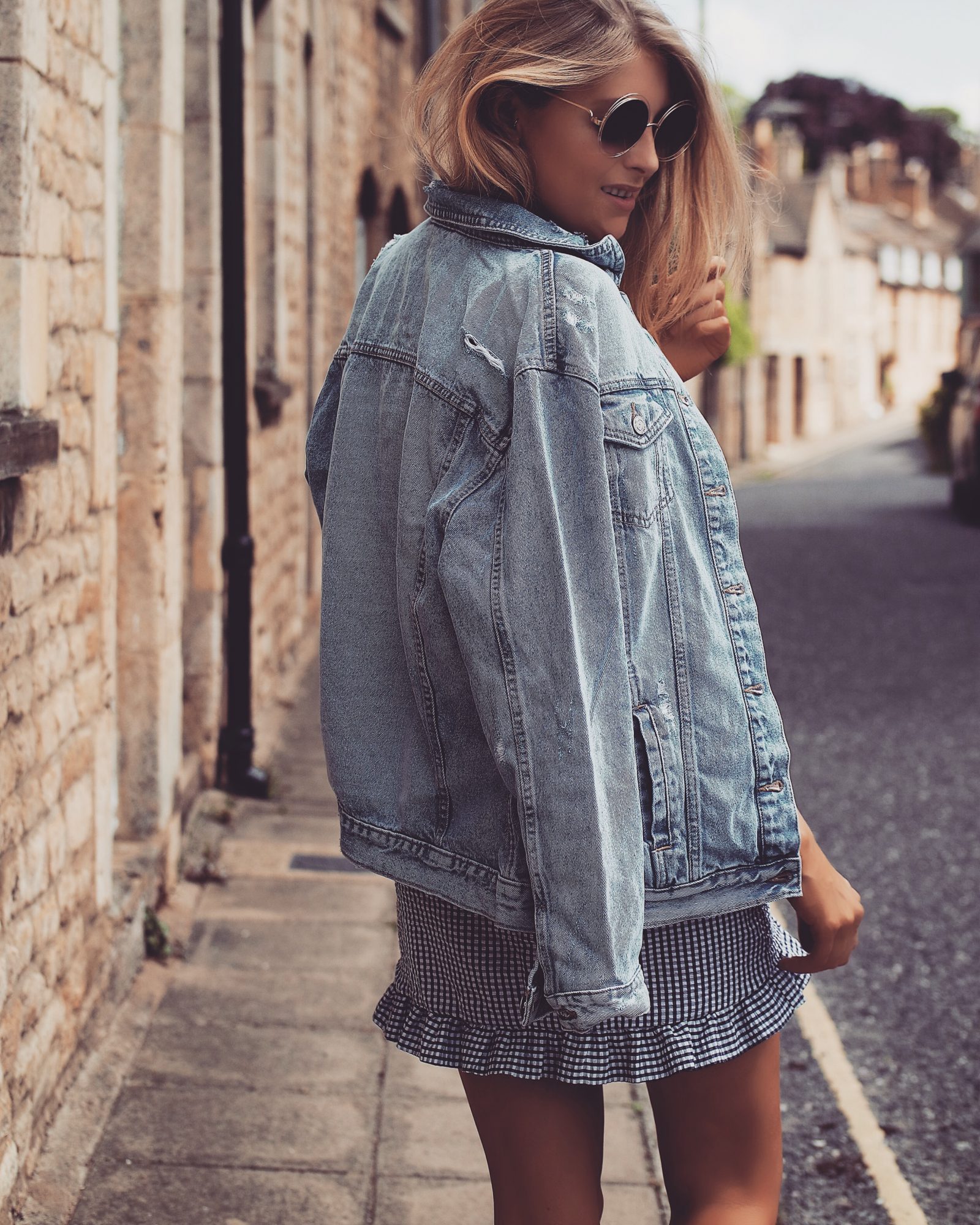 Summer BBQ style can go two ways, casual or really casual. Unless you're living in the real housewives of beverly hills and your BBQ is catered, there's going to be denim involved and you're likely to be sitting on the floor at some point. You want to be comfy, you want to look nice and you don't want to be overdressed.
Shop The Post
Summer BBQ Style Dilemma
I had this very dilemma the other day, though the great summer BBQ is a summertime event, you never know what it has in store for you. Remember last year one day we had snow, sunshine and rain all in a day? Yep, that's England for you. Anyway let's just bypass the rain and snow and hope that on your summer BBQ the most you'll have to put up with is the evening chills. I've put together two super casual looks which are perfect for any summer BBQ situation and will also most likely have some girl who's uncomfortable in her little black dress thinking, how did she get it so right?!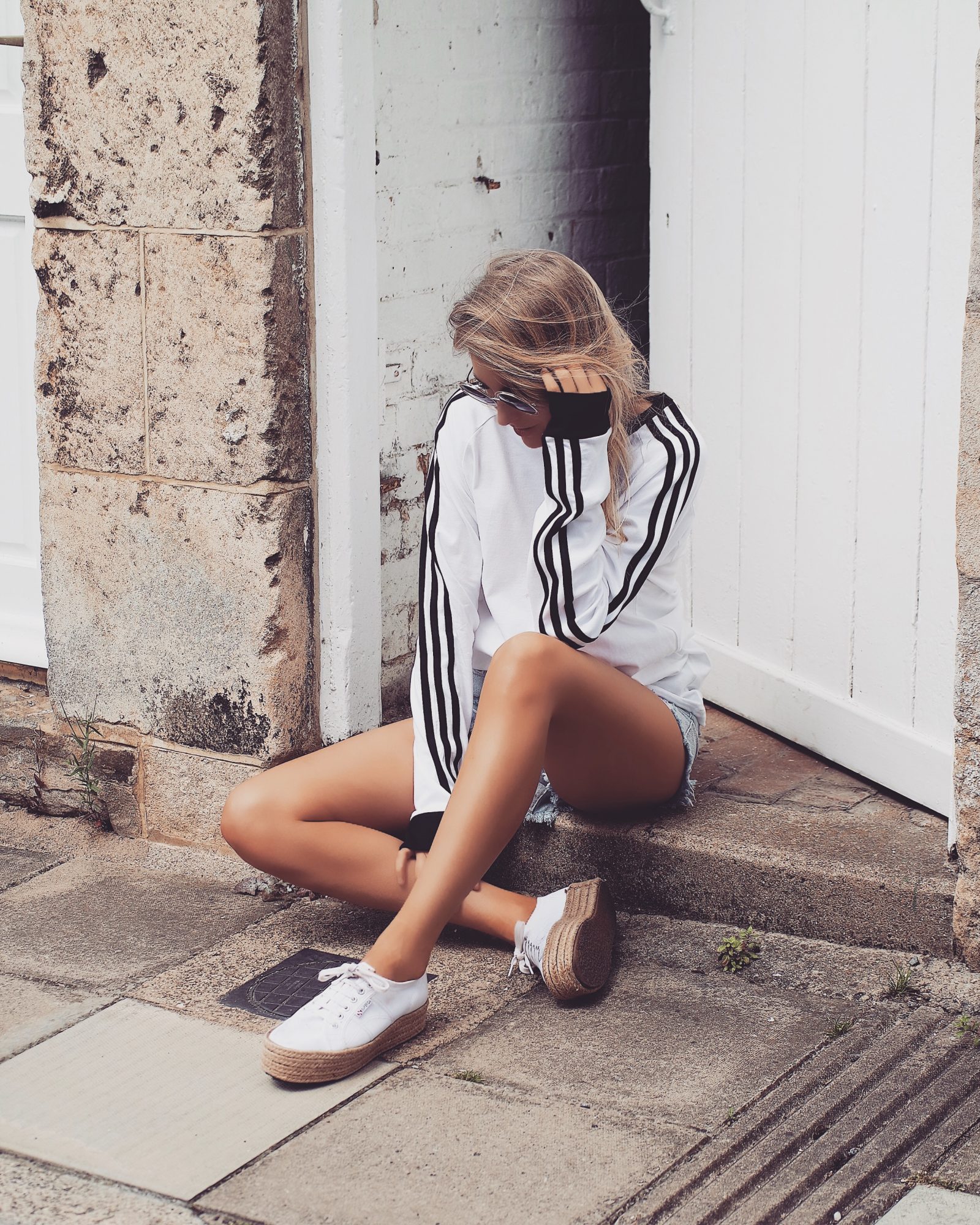 Summer BBQ Look 1
You're cool, you're casual, you don't care and you look effortless. Read, I spent 2 hours trying to look this effortless. But who really cares? This is 100% my go to effortless BBQ look for the whole "This old thing? I just threw it on" vibe. This top I purposely got in a Large because wearing your own size is so last year. No but seriously I just love oversized tee's and I'll keep repeating that fact until I'm blue in the face.
The Shorts are Newlook and quite possibly the softest most comfiest pair of denim shorts I've ever had the pleasure of wearing. I'm going to throw it out there and say I could sleep in these. Perfect for perching on the edge of a deckchair or kerb. Obviously no BBQ look would be complete without my all time favourite things right now, my Supergas. You'd be forgiven for thinking they'd been superglued to my feet because quite frankly, they may as well have been.
Outfit Details
Top : Asos
*Shorts : Newlook
*Shoes : Superga
*Sunglasses : Newlook
*All items marked with an asterix were kindly gifted to me
Summer BBQ Look 2
This look is way more fun and just screams summer! I'm actually head to toe (apart from the shoes of course) in Newlook here which I never thought would happen but I've really been loving their bits recently and have totally seen my wardrobe filling up with them! The clashing prints of the yellow crop top and the gingham skirt work perfectly together and the denim jacket is ideal for throwing on when you need a light layer in the evening. I said it about the shorts and I'll say it again about the jacket, Newlook denim is just butter soft and this is no exception! I am honestly so so impressed!
My favourite part of this look has to be the gingham skirt. It's super cute and looks amazing with a tan. I've worn it so many ways already, incredible with a slogan tee FYI, and it's not reduced to £9 in the sale so you guys better be quick to get your hands on it! I also got these insane sunnies which are SO much like the Chloe ones it's U N R E A L.
Outfit Details
*Jacket : Newlook
*Top : Newlook
*Skirt : Newlook
*Sunglasses : Newlook
*Shoes : Superga
*All items marked with an asterix were kindly gifted to me
CollectPlus has fast become one of my favourite ways to order. Since moving out I am literally always at my Mum's house having serious withdrawal symptoms to my puppy plus, you've gotta go where the wifi is good you know? Anyway, since I've been super busy with work recently and moving I found it so much easier to get my parcels delivered with CollectPlus so I never have to go on a wild goose chase around the delivery offices of my local area! They work with over 350 retailers and deliver to 6,000 different locations! All of the stores parcels delivered to one place and the fact that they go to my local petrol station which is open till 11pm means I can drop by on my way back from London and know I'm not going to miss a parcel. Hands up if I'm not the only one who's ordered something because they need next day delivery then left the house for 5 minutes… 5 minutes and the postman comes then . . SO typical.
This post was sponsored by Collect Plus thought all thoughts, opinions and styling are my own