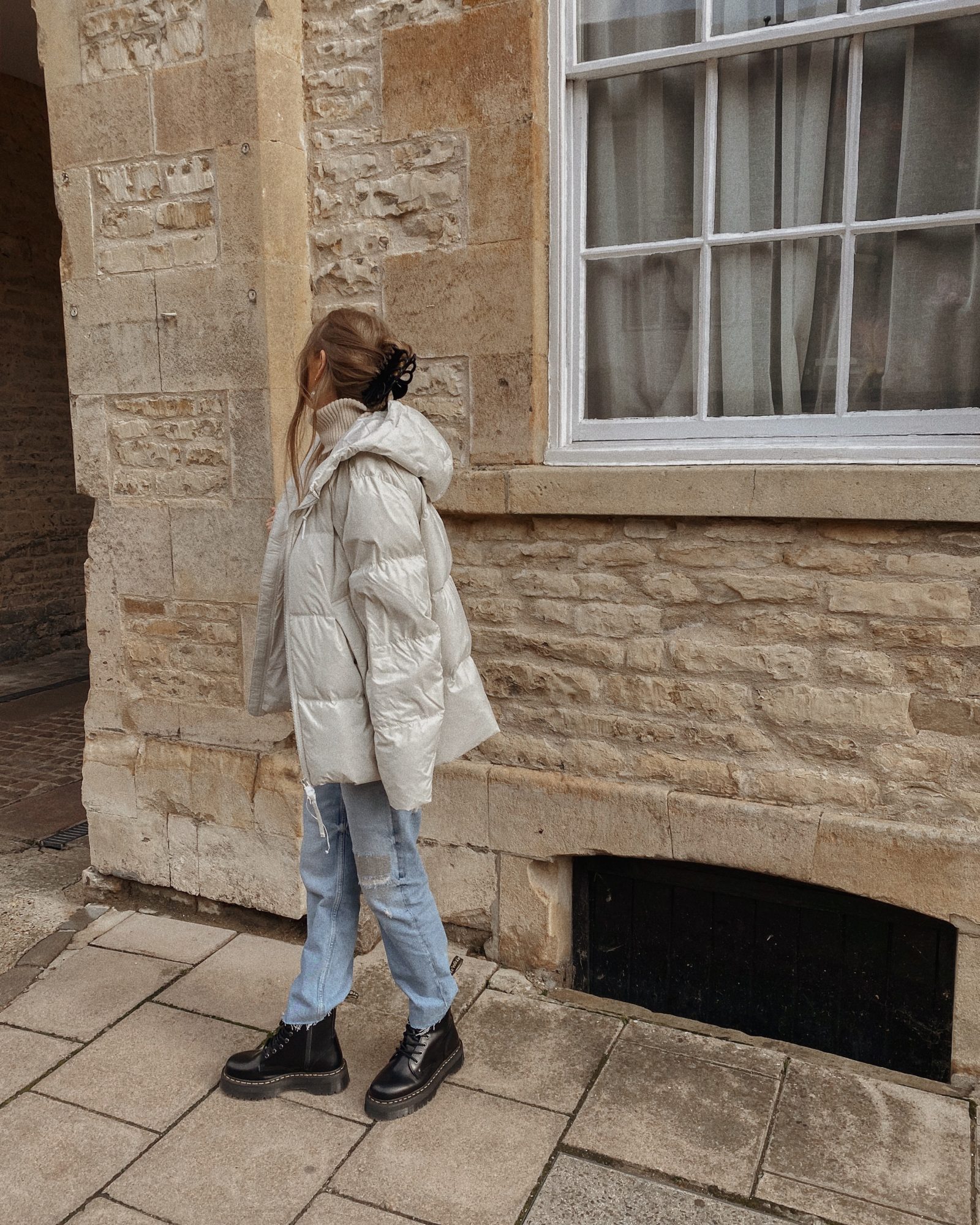 Jacket : Here, Jumper : Here, Jeans : Here, Boots : Here, Similar Bag : Here
Hey guys!
If you follow me over on instagram then you'll know all about my new puffer jacket that I cannot and will not stop wearing. It's soft, it's light, it's cosy and it's neutral. Please someone tell me what is not to love about that? To me the puffer jacket always used to be more of a functional piece of clothing rather than for fashion, something i would only wear if i absolutely knew I wasn't going to see someone I knew. But over the past few years it's 100% become a style staple and to me, a timeless classic. Maybe it's the move to more casual dressing, maybe we just realised the warmth and comfort were things we just couldn't live without, either way I am here for it.
THIS POST CONTAINS AFFILIATE LINKS & GIFTED ITEMS
SHOP TH£ LOOK
Click on the images below to shop the look!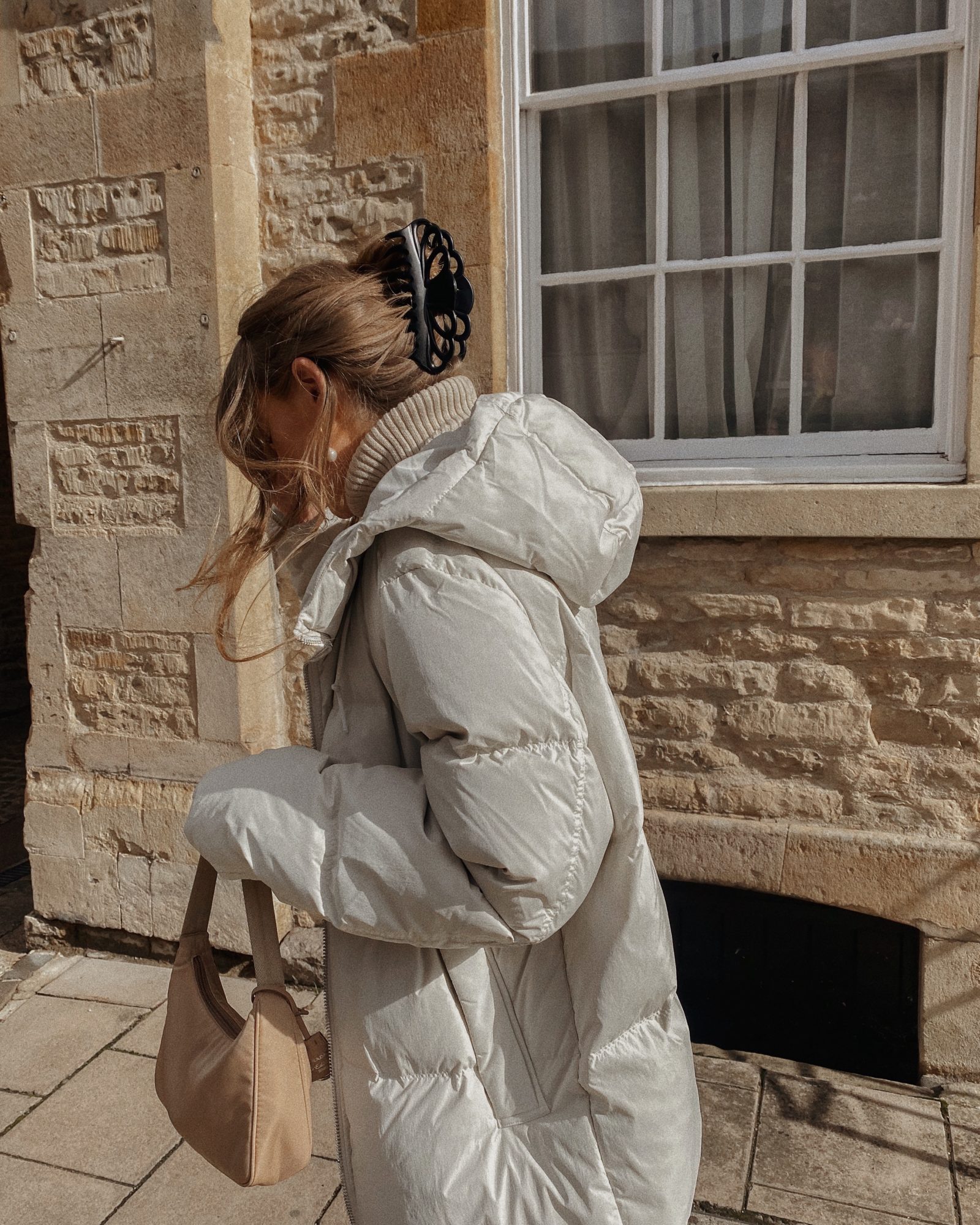 Jacket : Here, Jumper : Here, Jeans : Here, Boots : Here, Similar Bag : Here
7 Puffer Jacket Picks
So since the puffer jacket is well and truly established as a winter wardrobe style staple, I thought it was only fair to dedicate a post to it and to the best ones online at the moment. I have to say I am totally drawn to the cream and light toned jackets, as you can probably tell by the fact that the one i chose is light toned. I wear neutrals and denim so much I thought it was the best fit for my wardrobe, despite as my husband pointed out, the colour is not the most practical. I actually opted for this one from the mens section, I often prefer what the mens section has to offer and though they do do a female alternative here, I just felt that the mens one looked a bit more cozy and relaxed and it had a hood, so I was pretty much sold.
I've also really been loving the long puffer jacket over on instagram, there are so many girls wearing the style so well, i did pick up one from Mango a month or so ago but just couldn't see myself wearing it so decided to send it back, slightly regretting this decision now! Of the longer styles I have to say, unsurprisingly the cream style is my favourite, closely followed by the tan coat, just picturing it with a cosy cream winter outfit underneath and it looks great.
Click on the images below to shop!




1 – Khaki Long Coat – Shop Here
2 – Cream Hooded Long Coat – Shop Here
3 – Tan Hooded Long Coat – Shop Here
4 – Black Belted Coat – Shop Here
5 – Cream Hooded Jacket – Shop Here
6 – Black Jacket – Shop Here
7 – White Hooded Jacket – Shop Here
CHECK OUT MY DAILY OUTFITS HERE
DID YOU KNOW I'M ALSO ON PINTEREST?!
PS YOU MIGHT ALSO LIKE 7 Jumper Dresses For Your Winter Outfits OR H&M New In Picks