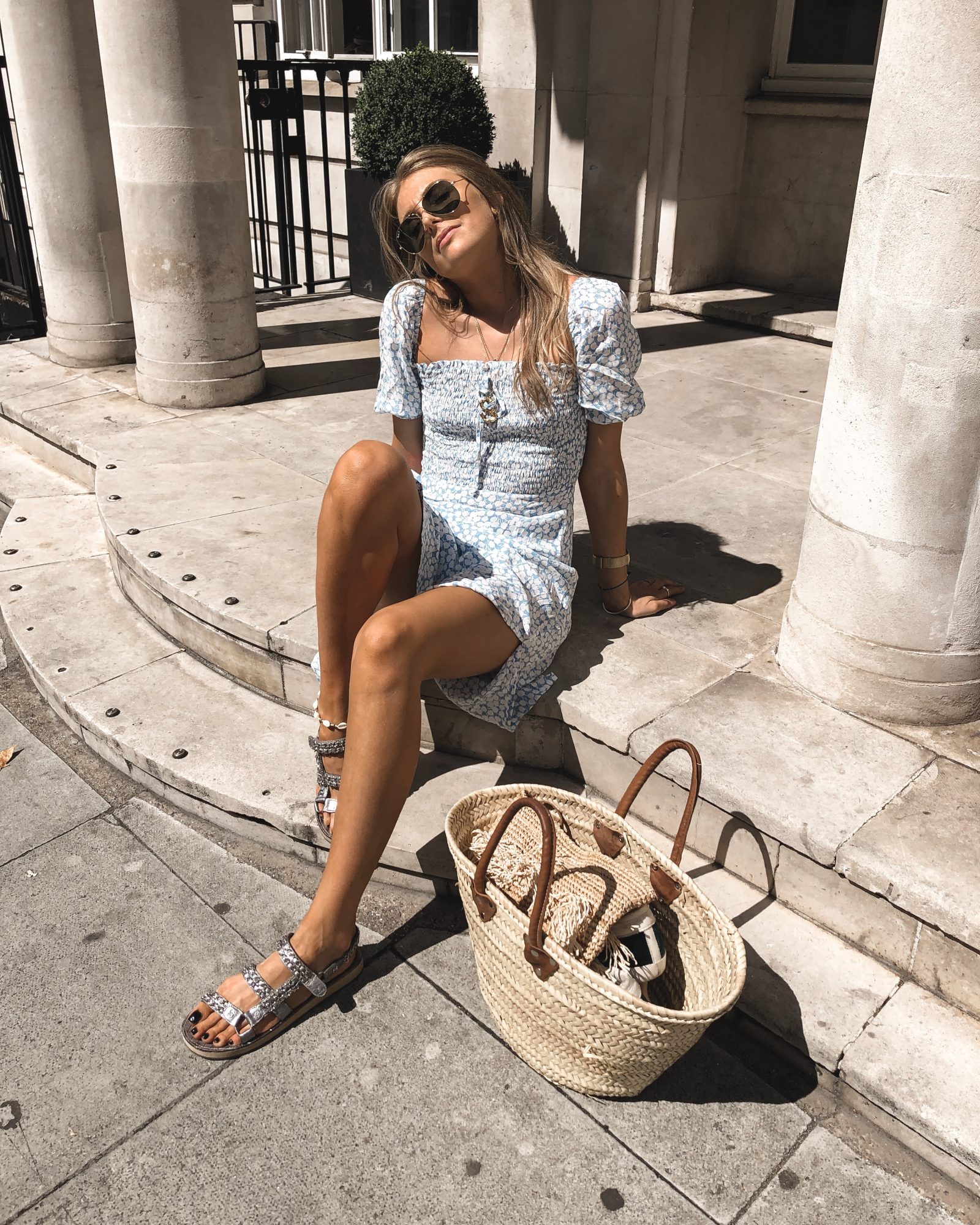 Hey guys!
Each week on a Tuesday morning at 8am I share 9 of my top picks online at the moment. Keep scrolling to see what I'm loving this week and what will surely soon be in my wardrobe and all over my instagram account!
This post contains affiliate links
click on the images below to shop!




9 Of The Best Pieces Online Right Now
This week there are so many things I'm loving! I've already got this blue faithfull the brand dress that I've been eyeing up ever since I spotted it on one of my favourite fashion bloggers at the Faithfull for Selfridges launch! I've also got the amazing Carvella sandals that so many of you have spotted me wearing and asked me about! They're an amazing crossover dupe for the prada sandals and the chanel sandals I have all rolled into one! Plus they're super comfy which always helps! There's so many amazing basic pieces, I'm picturing all of these insane cream tops paired with the white wedges and wide leg jeans and can we just for a moment appreciate the amazing pearl necklace for under £18? It looks like a really expensive one off piece! So special!
Make sure you leave me a comment and let me know if you pick anything up! Or share it on instagram and tag me!
SHOPPING EDIT
click on the images below to shop!
PS YOU MIGHT LIKE My Favourite Cleansing Balm OR 12 Pistachio Pieces You Need in Your Wardrobe Now