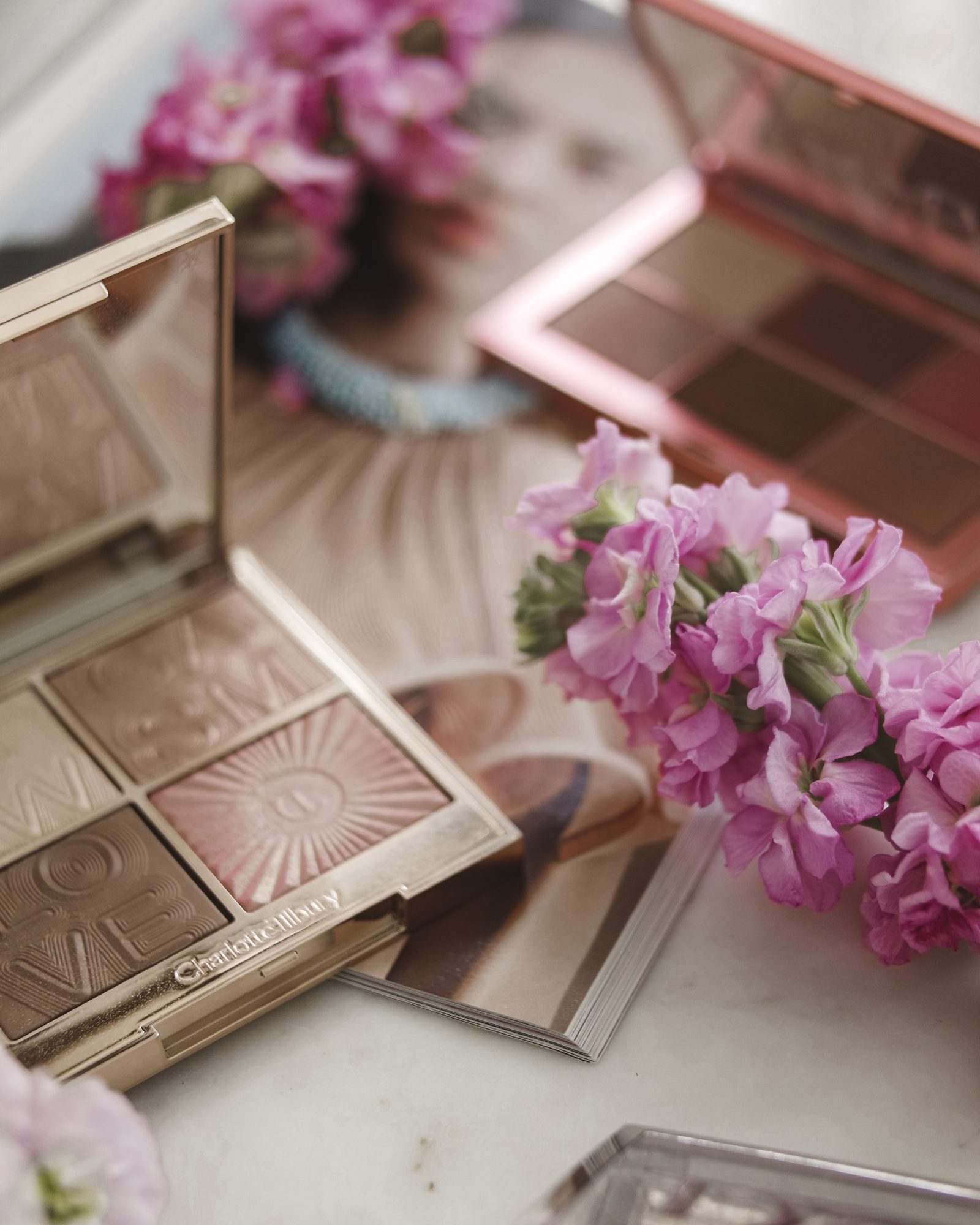 Hey guys!
This week for my beauty post I wanted to talk about style over substance, though of course we all know you can 100% have both! When it comes to highlight palettes I feel like with each new release comes another swoon worthy product I quite frankly am too scared to use with the risk of ruining it's beauty. So this week I thought it would be fun to share with you 3 highlight palettes I've found particularly eye catching.
This post contains gifted items & affiliate links
Click on the images below to shop!




3 Pretty Highlight Palettes ( Inside & Out )
DIOR BACKSTAGE GLOW
The Dior Backstage Glow is such a gorgeous and understated highlight palette. It's a really nice size and comes in two colour options of which I have both. This nude-y palette has the most perfect golden glow for the cheek bones and lighter shades for the corners of your eyes and the brow bone. I've had tons of compliments on my highlight (highlight on fleeeeeek) since using this – for the past month maybe? Of course I shot this when it was brand spanking new to capture those swoon worthy Dior monograms. This ones actually a reasonable size too which means you can carry it around.
CHARLOTTE TILBURY LIGHTGASM
Charlotte Tilbury lightgasm palette literally made me OMGOL (oh my god out loud) when I opened it! Has there ever been a more beautiful palette? I don't think so. The colours are all super practical, I like that they're all really different which means you will use them all rather than just varying shades of one colour. Again it's got those beautiful imprints which as you can see are actually starting to fade from use, sad times.
NARS ENDLESS ORGASM
Finally is the daddy of the post, the NARS endless orgasm palette, definitely a stay at home palette with the incredible bubble packaging that makes it a hefty weight to carry around with you. These highlights are creamy and can be used for so many different things, again there's a variety of different colours and a nice range of browns for a pretty eye look!
Do you love make up just as much for the looks as the use? Tell me I'm not the only one!
Click on the images below to shop!




PS YOU MIGHT LIKE Dior Backstage First Impressions OR My All Time Favourite Cleansing Balm
Click here to check out my LTK and shop my daily outfits!