Hey guys!
Welcome to another week of 9 of the best! I feel like I've really gone down the shoe route recently and it's not always going to be shoes I promise but recently a pair of shoes came into my life and highlighted a huge summer shoe trend that I had to share with you guys! The PVC shoes, or clear shoes, plastic shoes? Not sure what you want to call them but I've gone with PVC shoes! These pink wedges are an absolute dream and surprisingly comfy!
SHOP THE SHOES
Click on the images below to shop! Affiliate Links!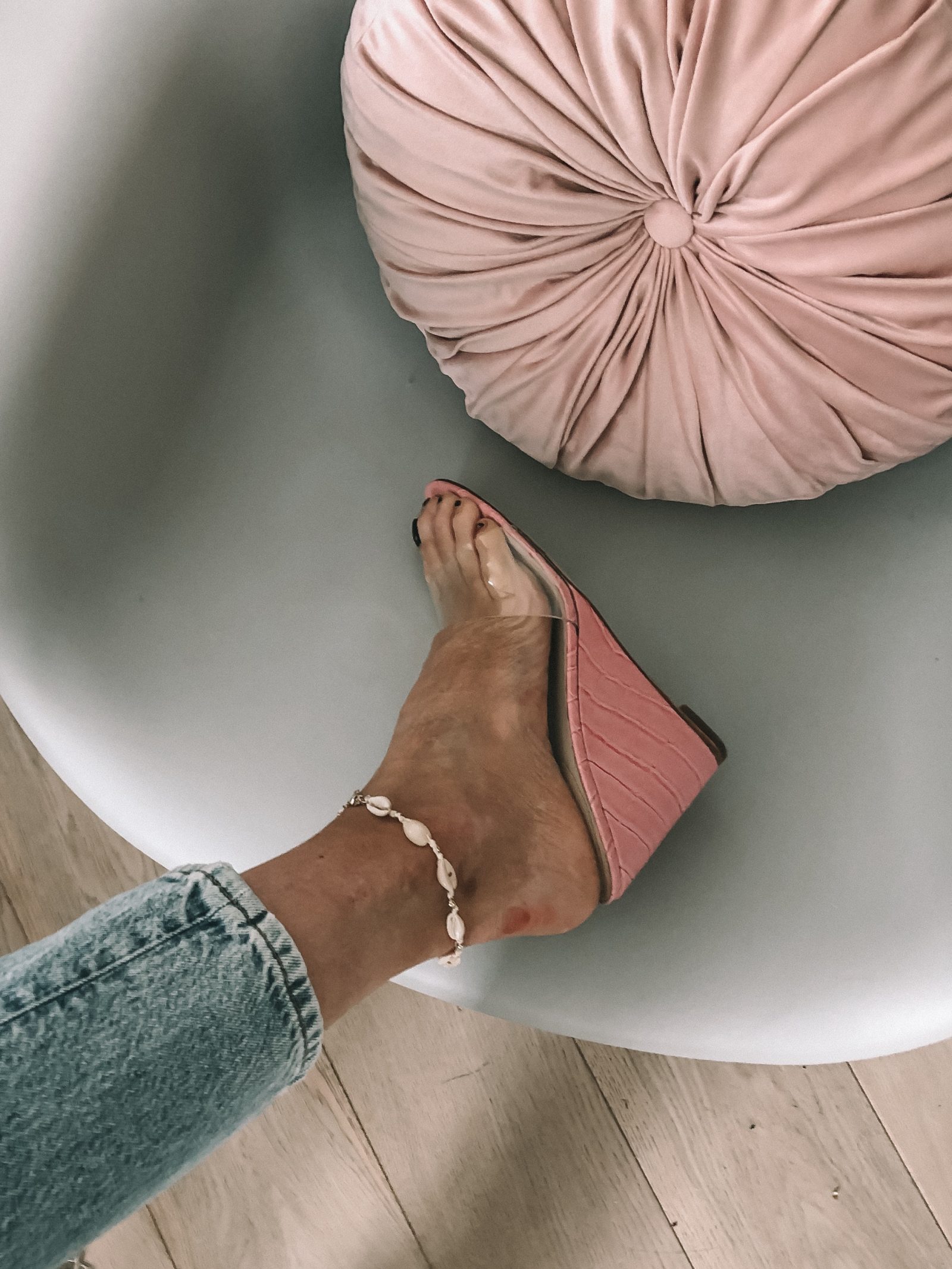 9 of The Best : PVC Shoes
There's so many amazing pairs of PVC shoes on high end sites so a lot of these are at a higher price point. I found the high street lacking when it came to PVC shoes! I did find a couple of gems but I have to say the Staud cream pair and the Simon Miller pair have to be my favourites, after my pink wedges of course! I love the styles that have a coloured sole as I think it adds something to it! Also let us not forget the Chanel sandals of dreams, I love the clear sandals with the logo on the front like Monikh has!
Click on the images below to shop! Affiliate Links!
Be sure to follow me on the LTK App to shop all of my outfits from the rewardStyle conference and all of my outfits in general as I always share everything I wear on instagram plus unique content and daily outfit shots over there! Click here to check out my LTK page!
PS YOU MIGHT LIKE … 9 of The Best : SPORTY SANDALS or 9 of The Best : Minimal Sandals