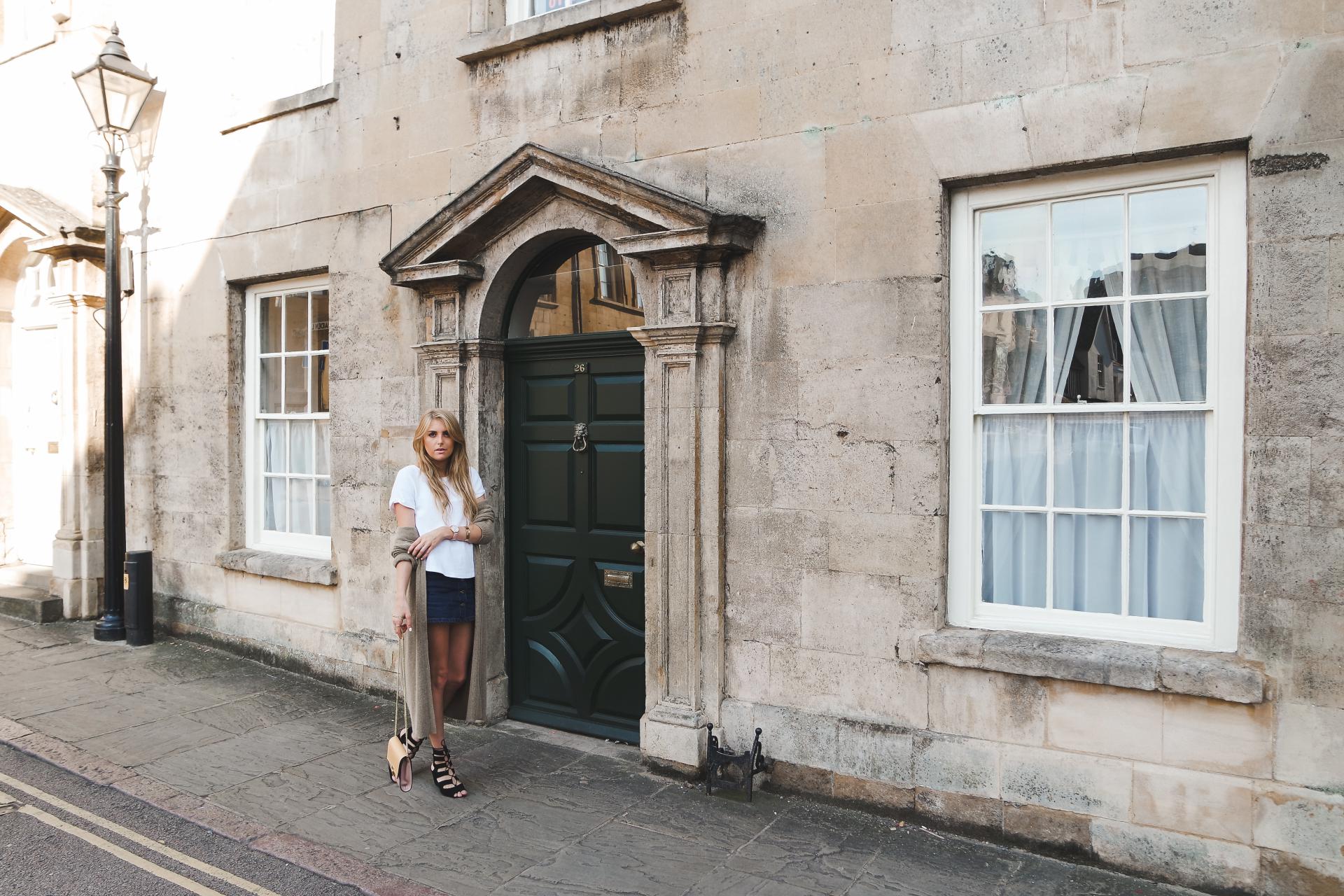 Unless this is the first time you're reading my blog you'll be very aware (and sick to the back teeth of hearing) that I'm a lover of neutrals. In particular, white t shirts. Now to the normal eye this is a white t shirt, I however think it's much more than a white t shirt and should be deemed a top.
I picked this up when I was in Zara a few weeks ago, I did have to stop myself from buying it in stripes and navy and black and the list goes on. I love the boxy shape and the thicker material, but what really sold it to me was the texture of the material. It's kind of like towelling without being absolutely hideous, it's got bobbly ish texture, ok I'm not great at describing things, just get it, you'll love it and you'll thank me. It's really cheap if I remember rightly and also its crisp white. Not ivory, not off white, its white white which I love.
I layered it up with my favourite charity shop find cardigan which goes perfectly (off course it does its neural) my pastel bag from Brown & Berry. I love the girls over at Brown & Berry for constantly keeping me up to date with their latest arm candy. This ones real leather and pretty much goes with anything. This was my go to bag on holiday because you can also tuck the strap in so it's a clutch for the evening!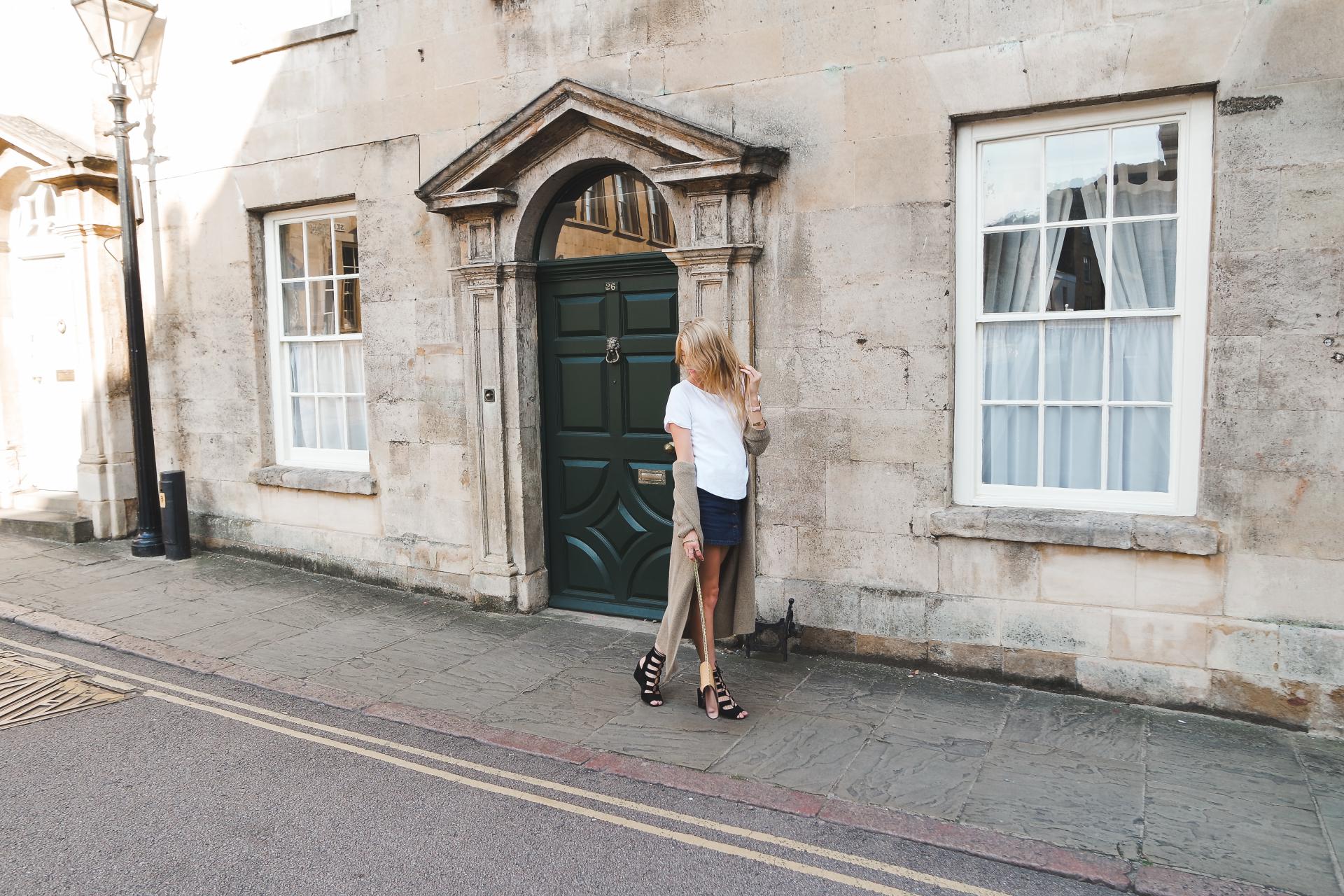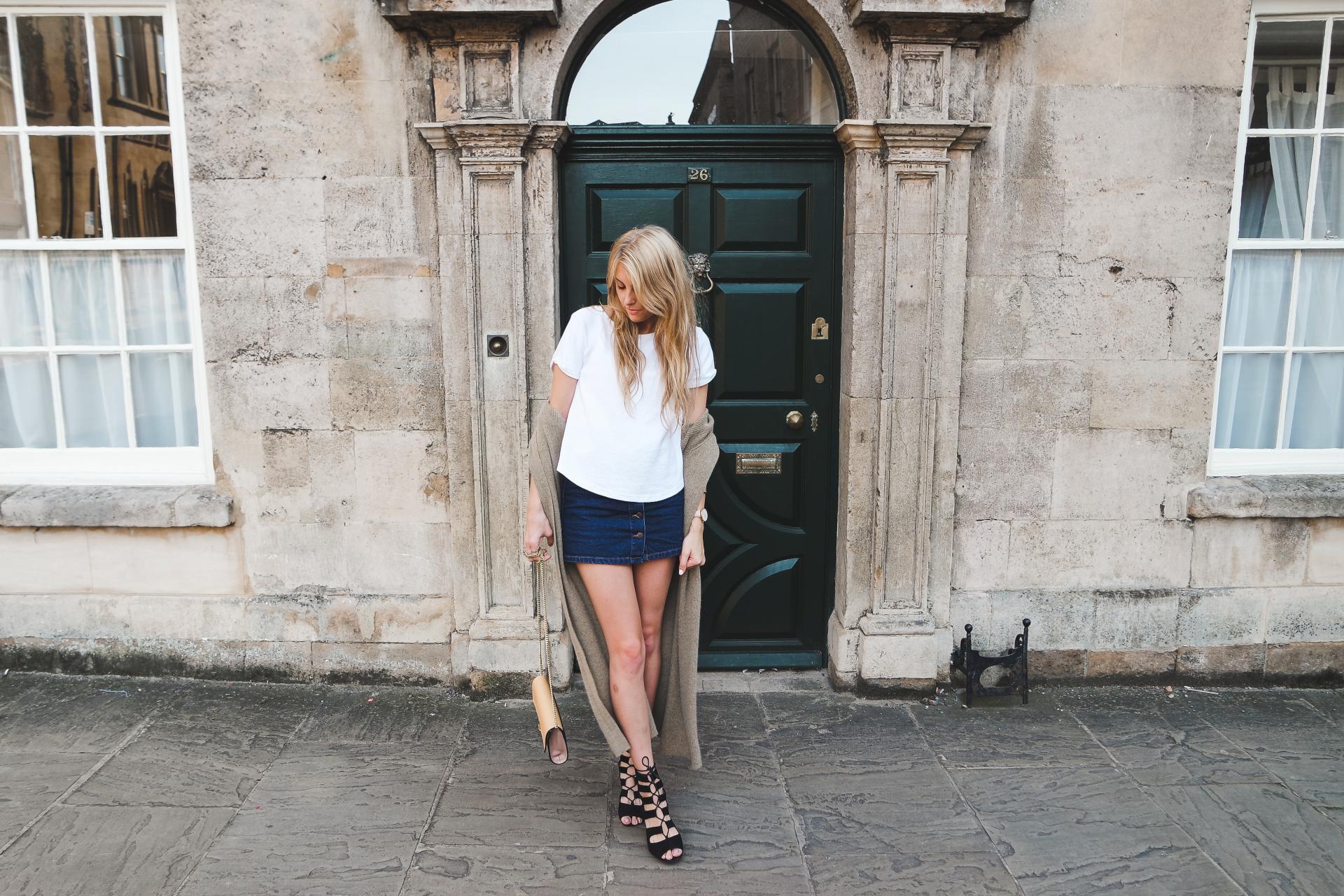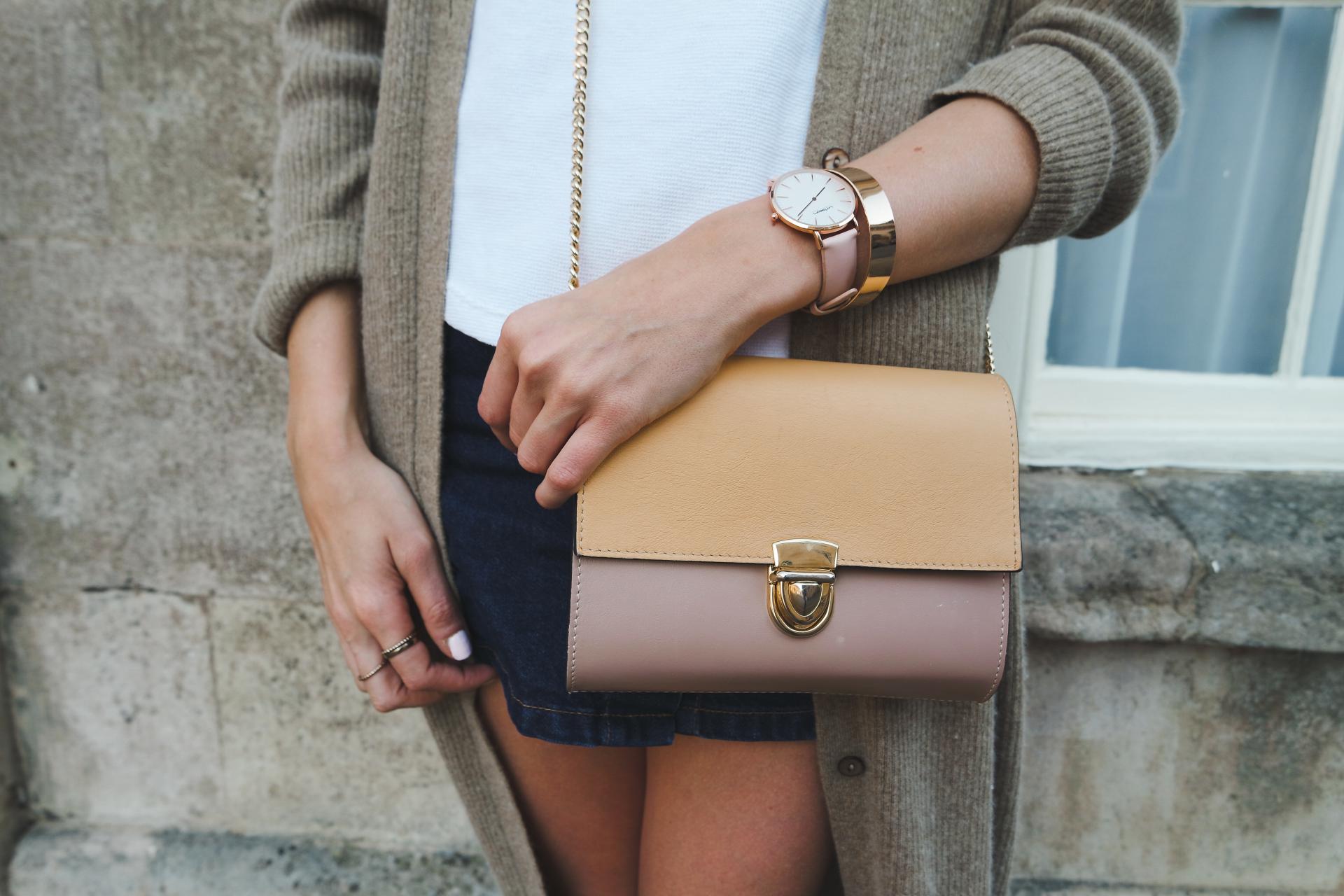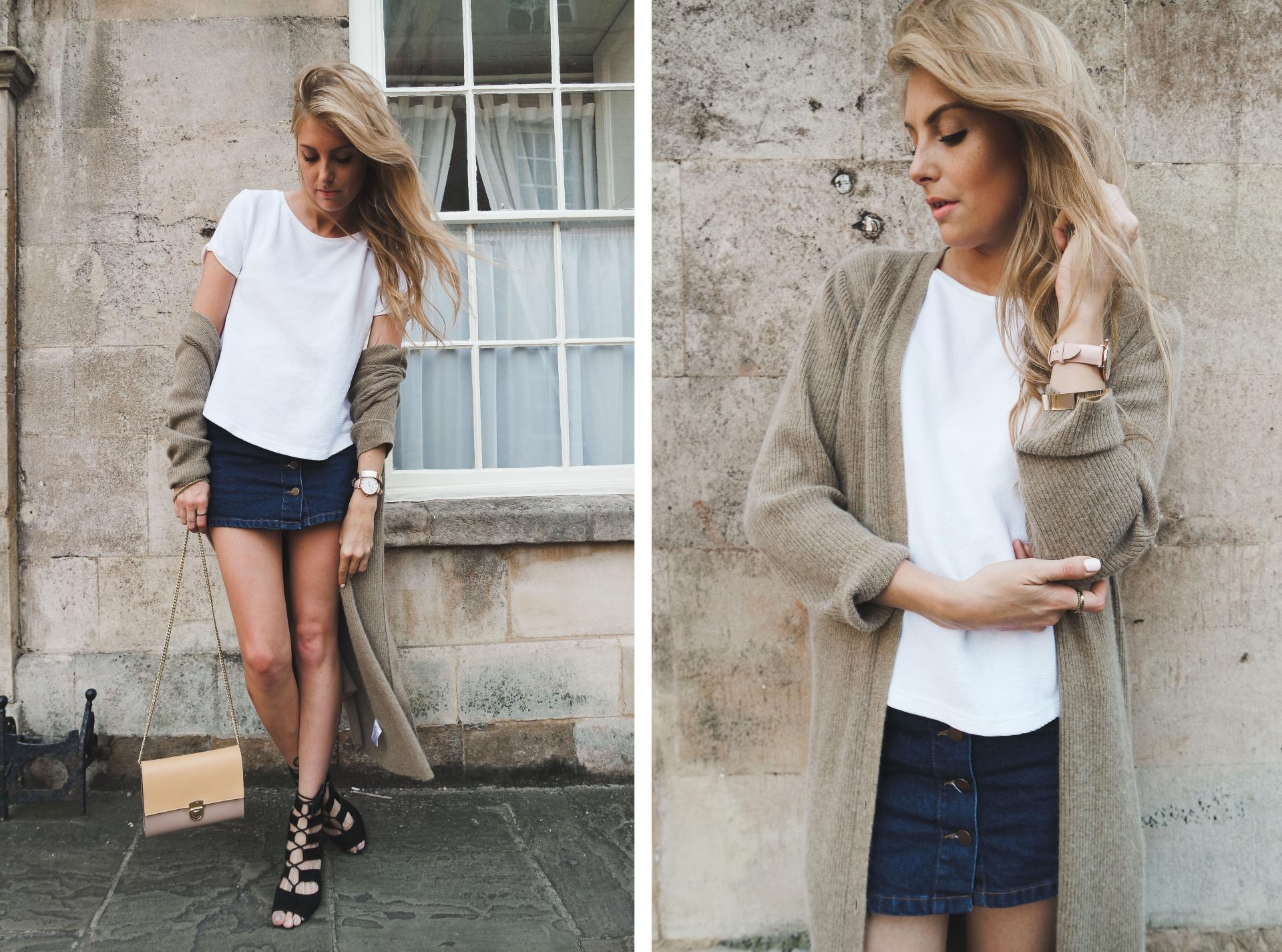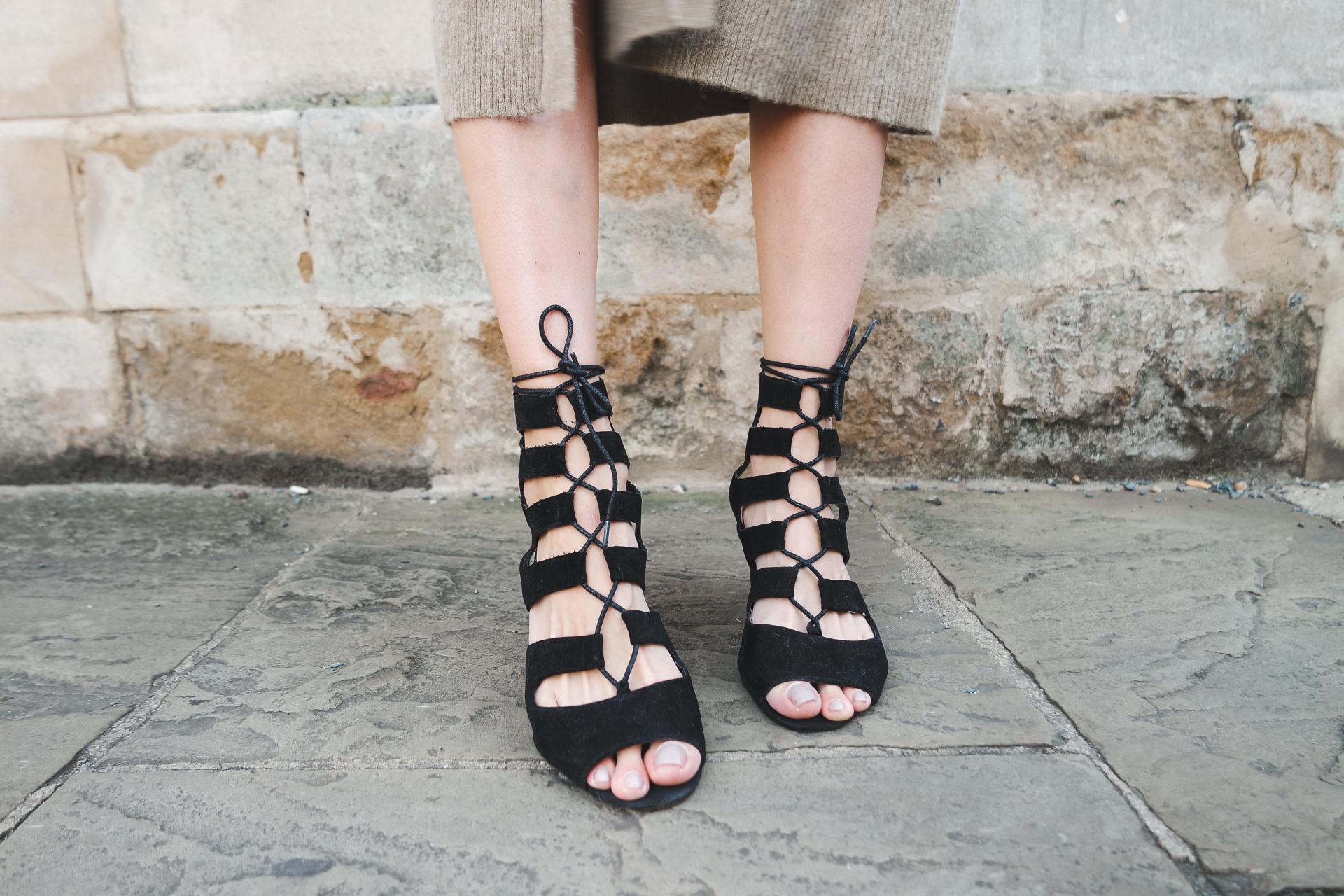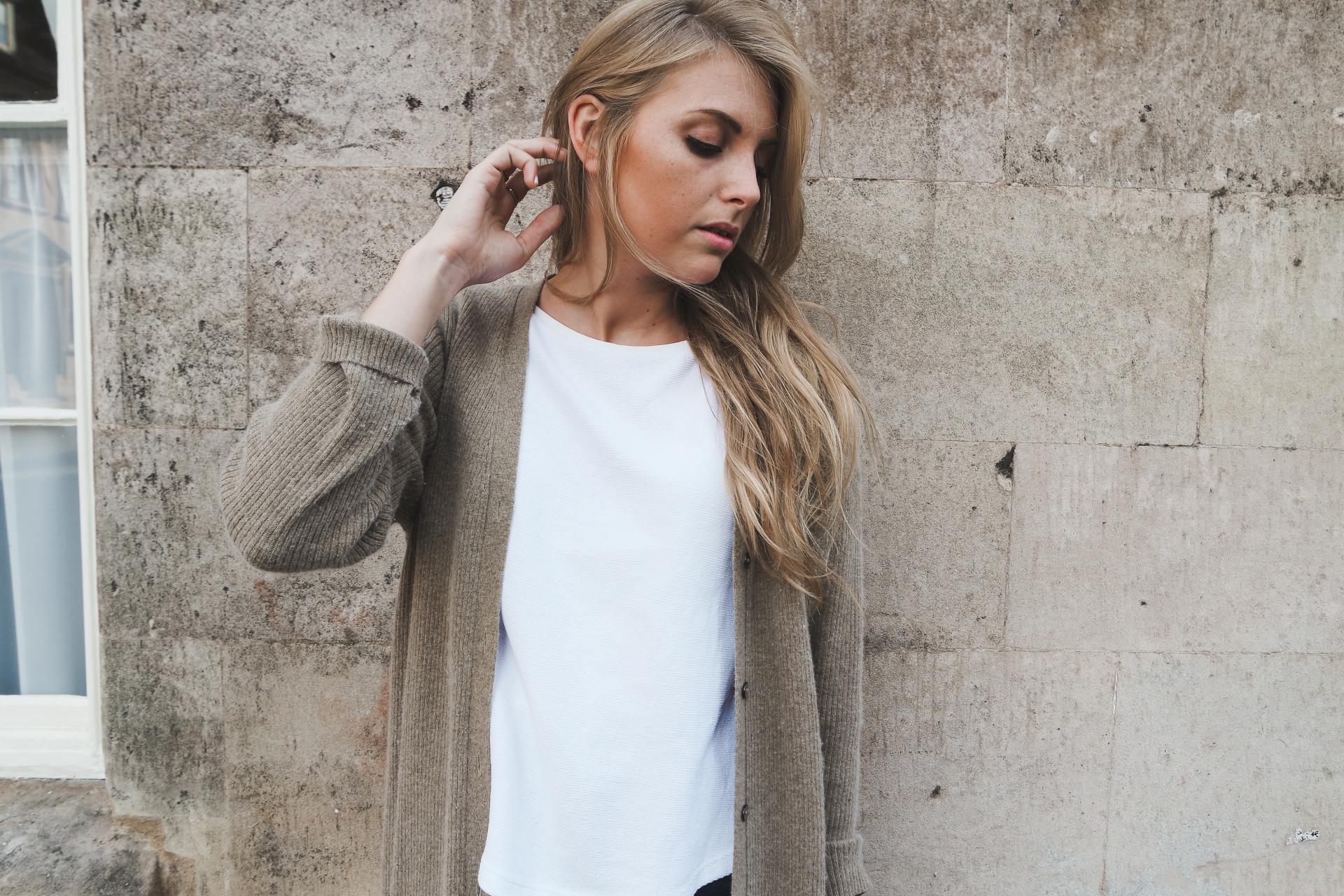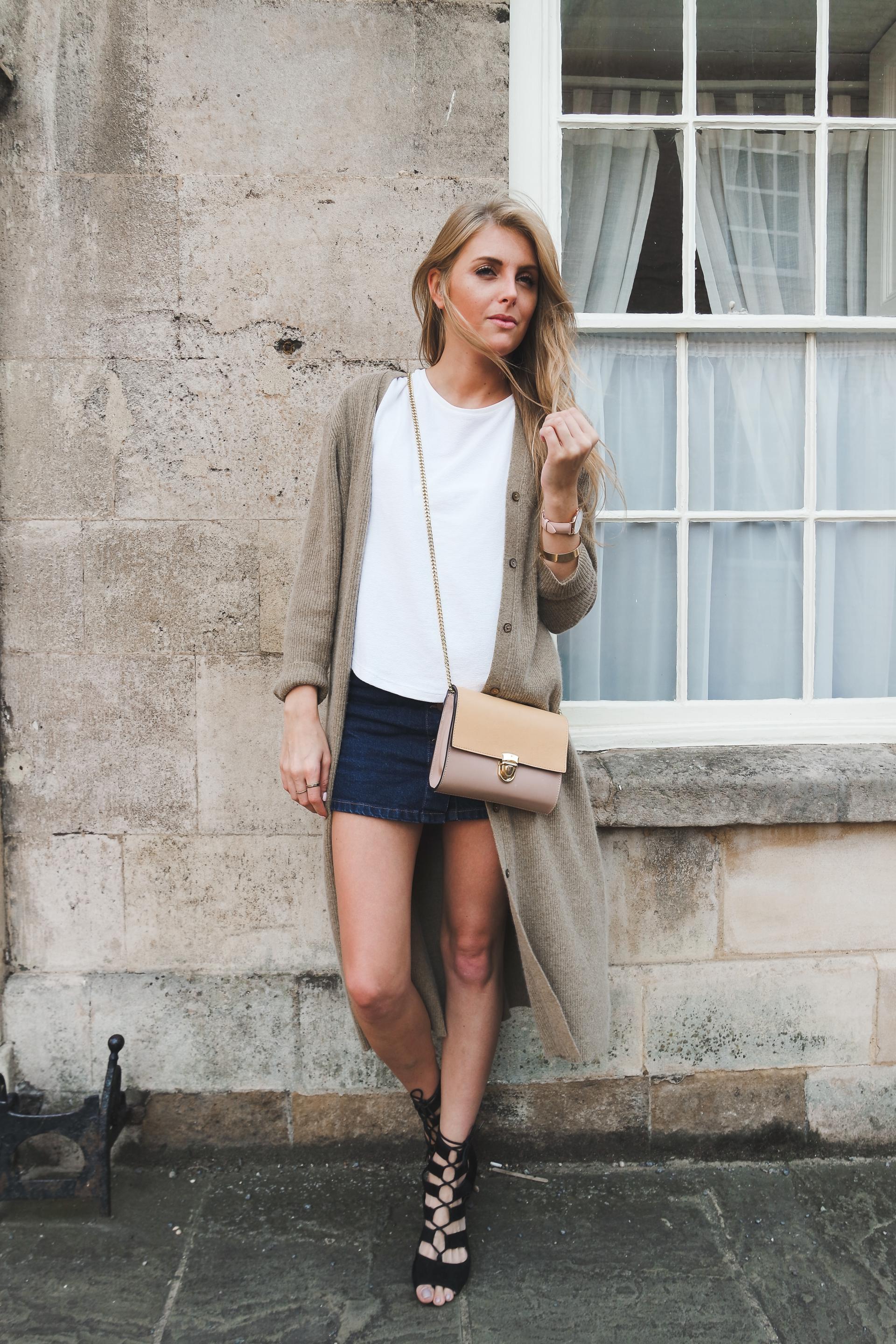 Top : Zara | Skirt : Primark Old (Similar Here) | Cardigan : Charity Shop (Similar Here) | *Wedges : Next Old (Similar Here) | *Bag : Brown & Berry | *Watch : Urban Watch
I'm still in love with this denim skirt too, I think I'll still be wearing it in the winter with chunky knits! Do you have an old favourite you can't stop wearing??
Don't forget to nominate me for the Cosmopolitan Blog Awards!