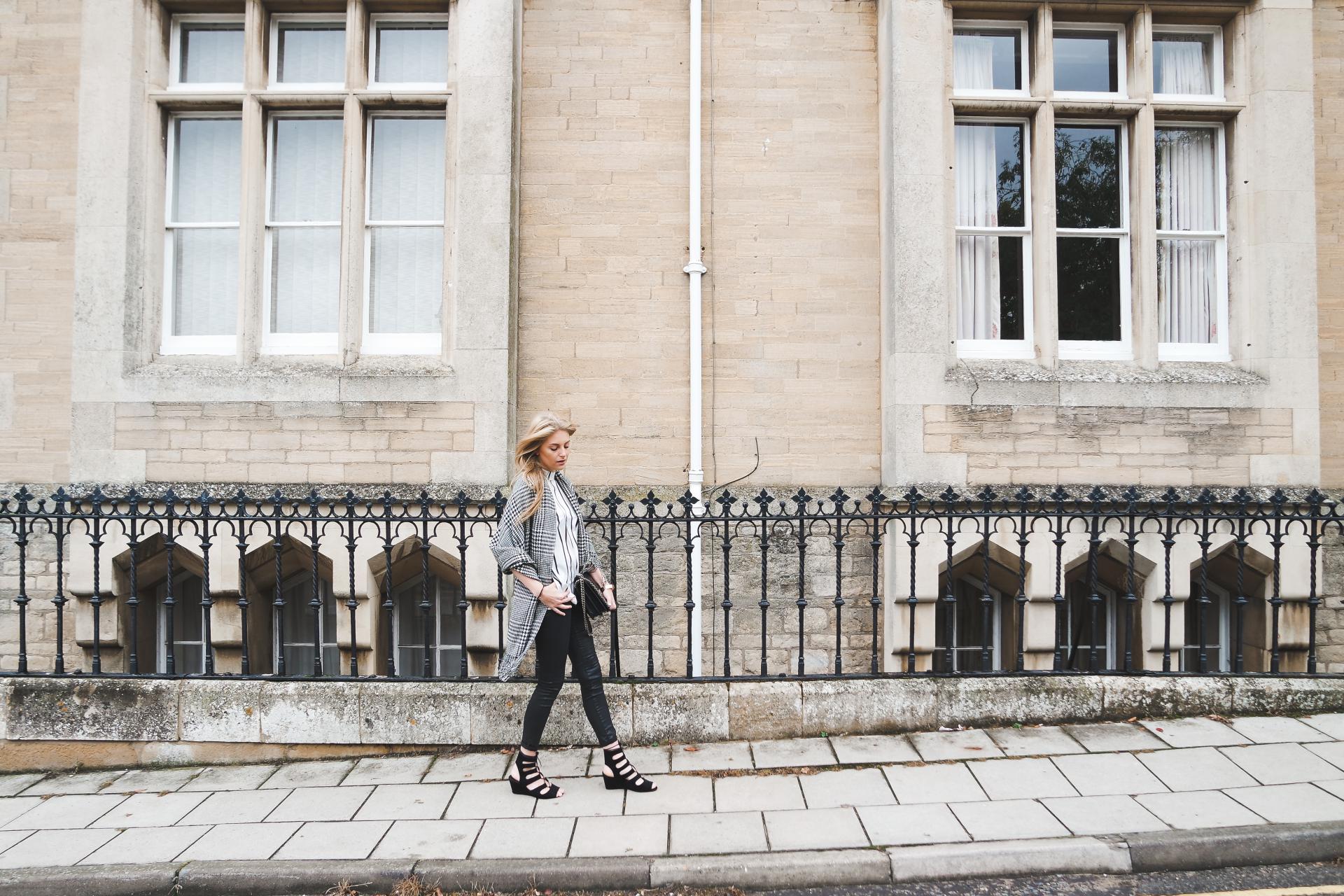 So I pretty much picked the worst location ever for this shoot! My poor photographer was risking her life with every photo standing in the middle of a busy road on a Saturday morning, not my finest moment!
I was looking forward to styling up this Miss Pap top in all of it's monochrome glory. I'm a bit sad I didn't have it sooner for the good weather but I'm sure it will look lovely layered up and it's perfect for drinks with friends and other evening activities! I'm a fan of a loose fit so this is perfect for me, I'm a firm believer that you can never have too many tops, particularly white ones!
Seen as it's getting far too chilly for my liking I decided to put my old friend the blanket scarf into good use. I love the clashing prints in this look, I always see other people doing this sort of thing and just never feel like I could pull it off myself. I guess if you're going to try and do something like that then monochrome is definitely the way to start!
I'm not honestly a huge fan of dog tooth (or is it hounds tooth?) in many things, I mean if it turns out to be a huge trend in the future I'm sure I'll be eating my words. But I've always loved my trusted blanket scarf, it's my only monochrome one so it probably gets the most wear of them all. The prints work well together, because the Miss Pap top has a larger print and the scarfs a smaller print they're not so in your face when put together.
Are you with me in making the switch to your winter wardrobe or are you still clinging on to summer?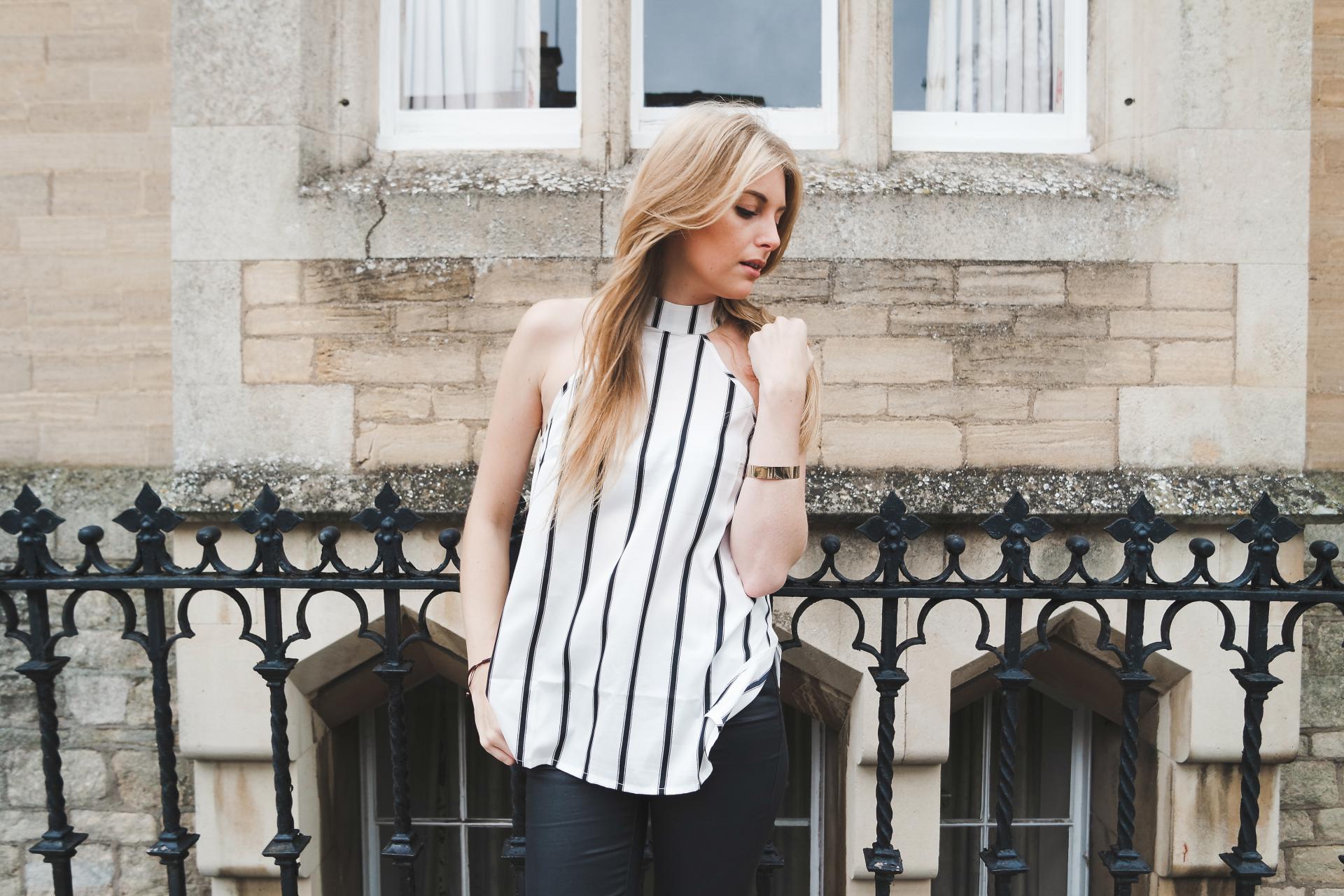 *Top : Miss Pap | Scarf : Old | Jeans : Topshop | *Shoes : Next Old | Bag : Zara