Don't be jealous, but my friend is pretty much a beauty genius. She's slowly but surely turning me into a real life woman, last month I had my eyebrows done (I'm now on a brow programme – look at me) and this month I had my first ever manicure. I know, it's shocking, I've never had a manicure before, I'm practically deprived #firstworldproblems. So back to Natalie (that's the beauty genius' name), she's a pro in all things beauty and own's her own salon (is that the right word?) in Stamford.
So when I was sent some nail varnishes by the lovely people over at Models Own, who else do I call upon than my talented buddy? I lie, I did actually have a go at it myself, my boyfriend told me to "get help" after laughing in my face when I showed him my attempt. Honestly, what I did compared to this is an embaressment! She definitely sorted me out!
I'd also like to apologise for the variety of different shades of my pictures, half are natural lighting and half are in the salon so it's a bit of a mish mash!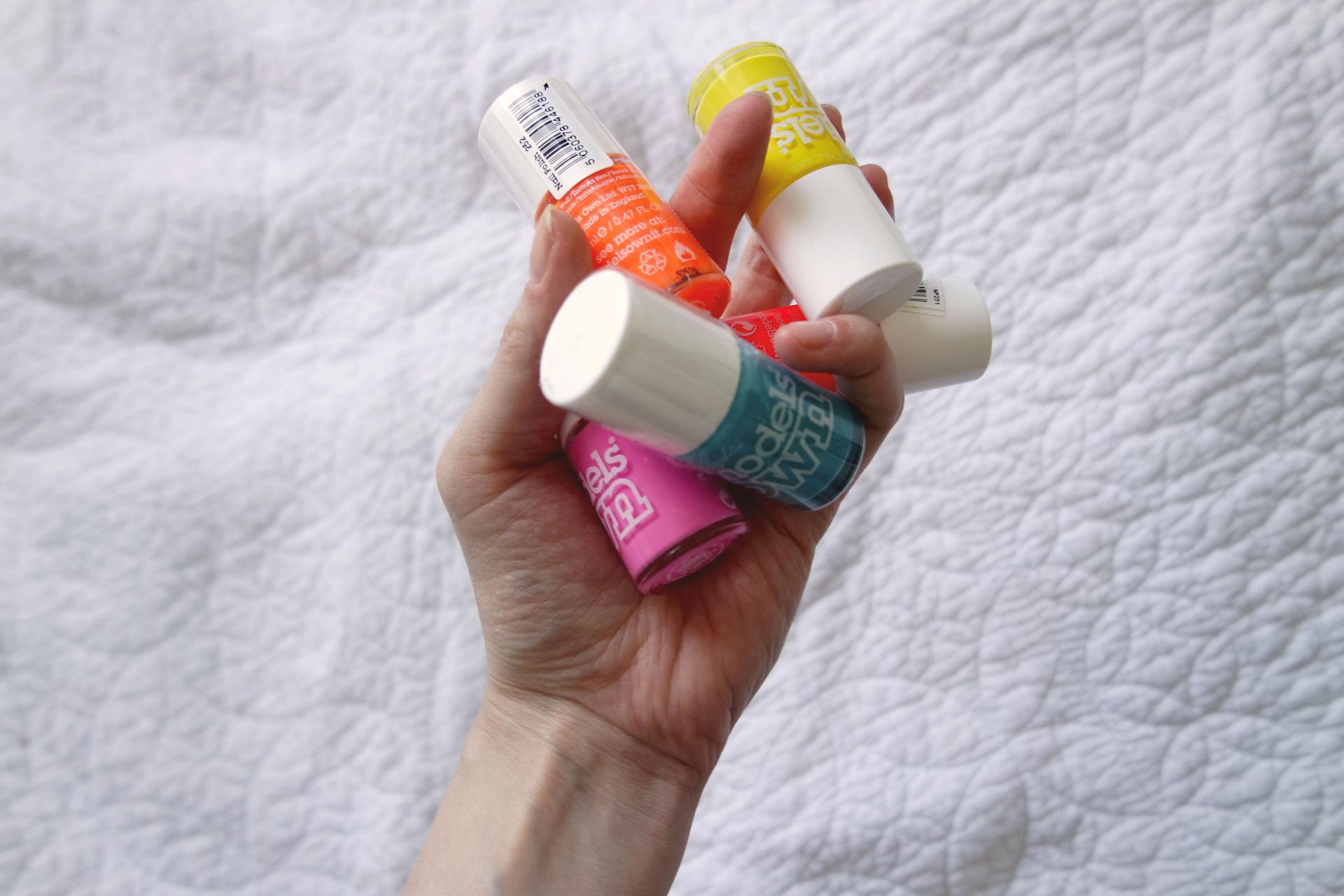 I had a little look on Pinterest for some nail inspo and decided on a more simple and fun style. This was all in aid of entering the #1234THUMBWAR competition being run by Models Own, if you fancy yourself an artist then have a go!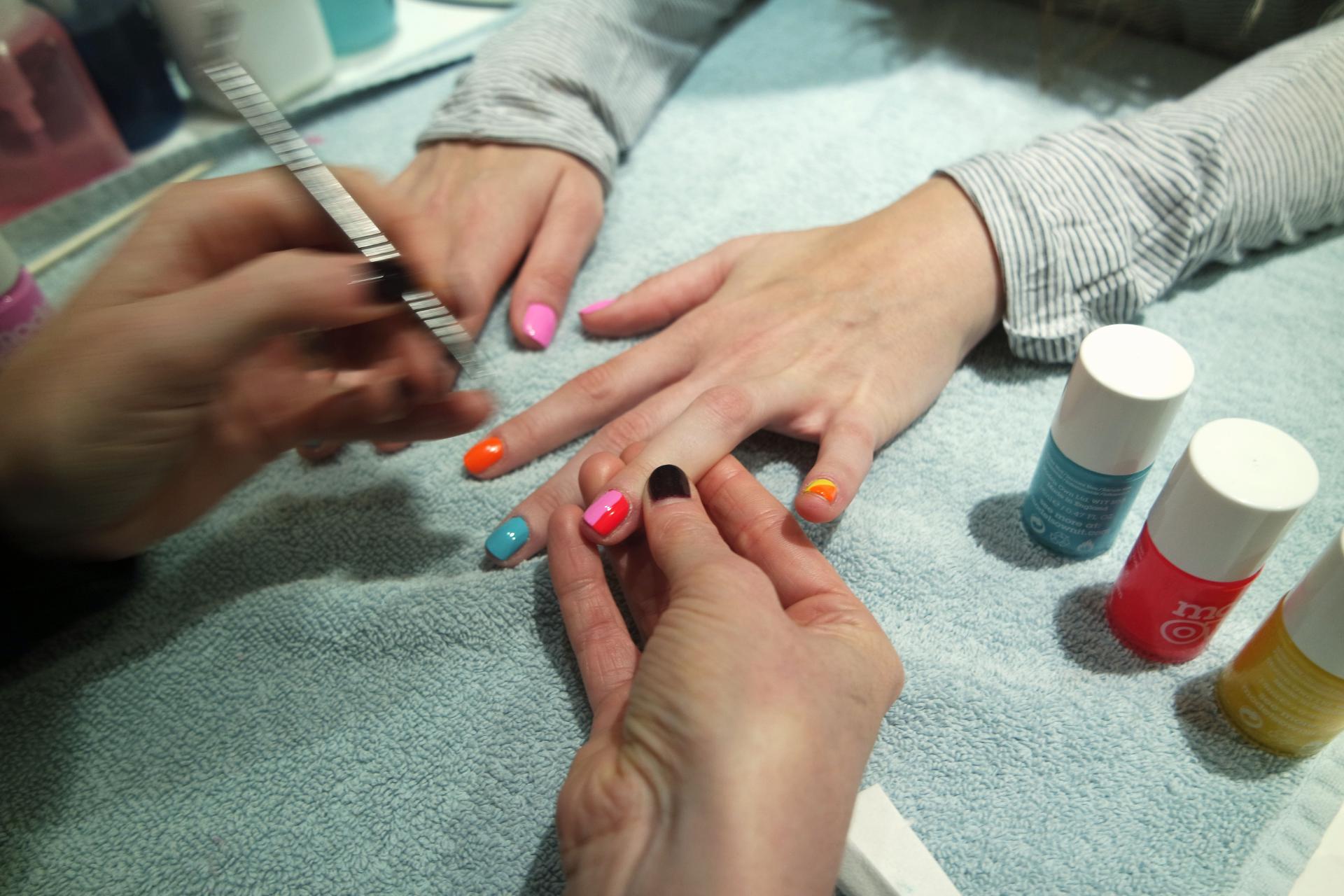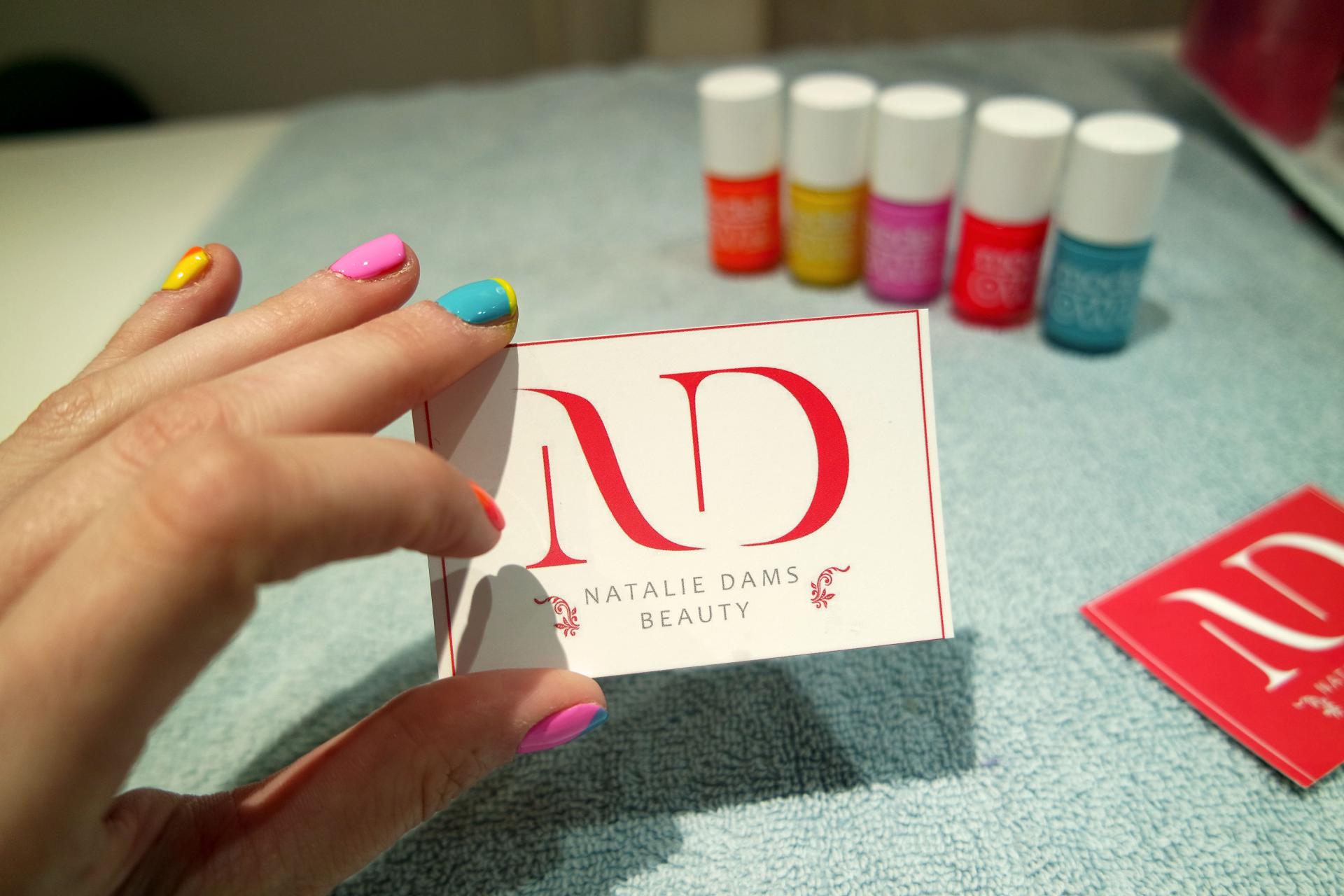 The nail varnishes themselves are pretty bright colours, I'm usually more of a nude kinda gal, but I really love them, I can't stop looking at them!! I found it a bit odd that the brushes were different, some of them were longer and thin where as others were a more short and stubby brush making it easier to apply. Most of the colours were really strong so only needed a couple of coats but the yellow was pretty watery so needed some hard work and a lot of patience!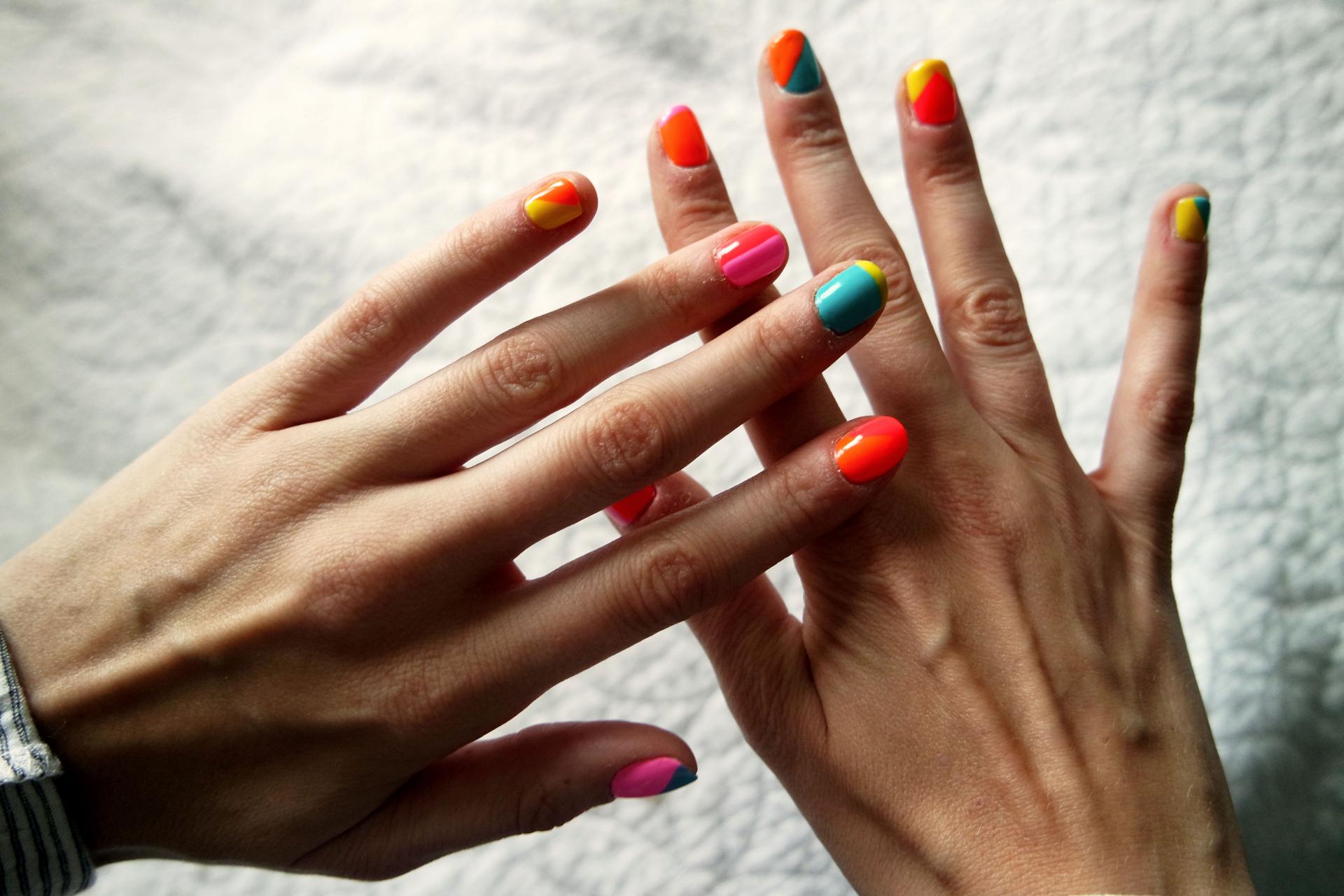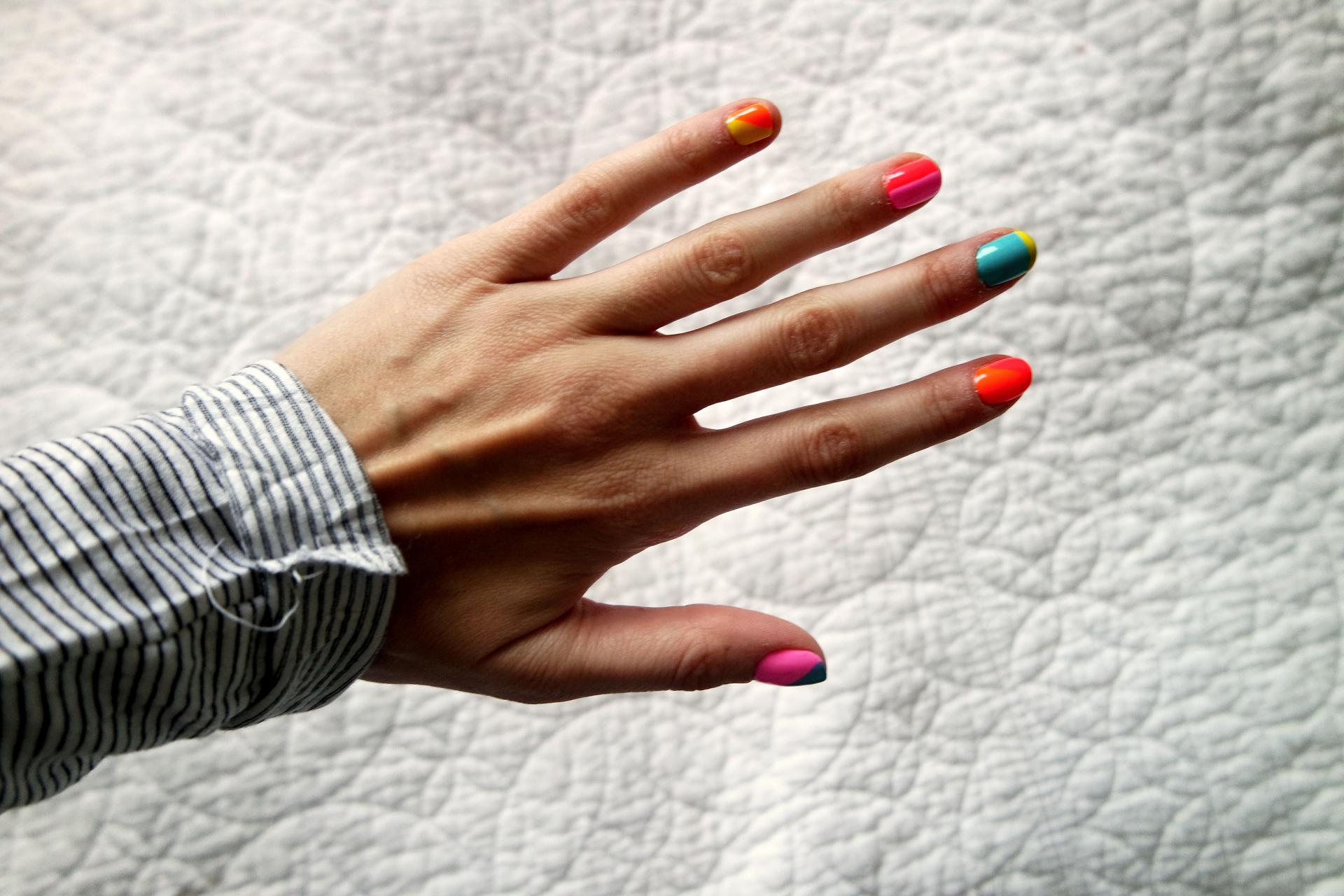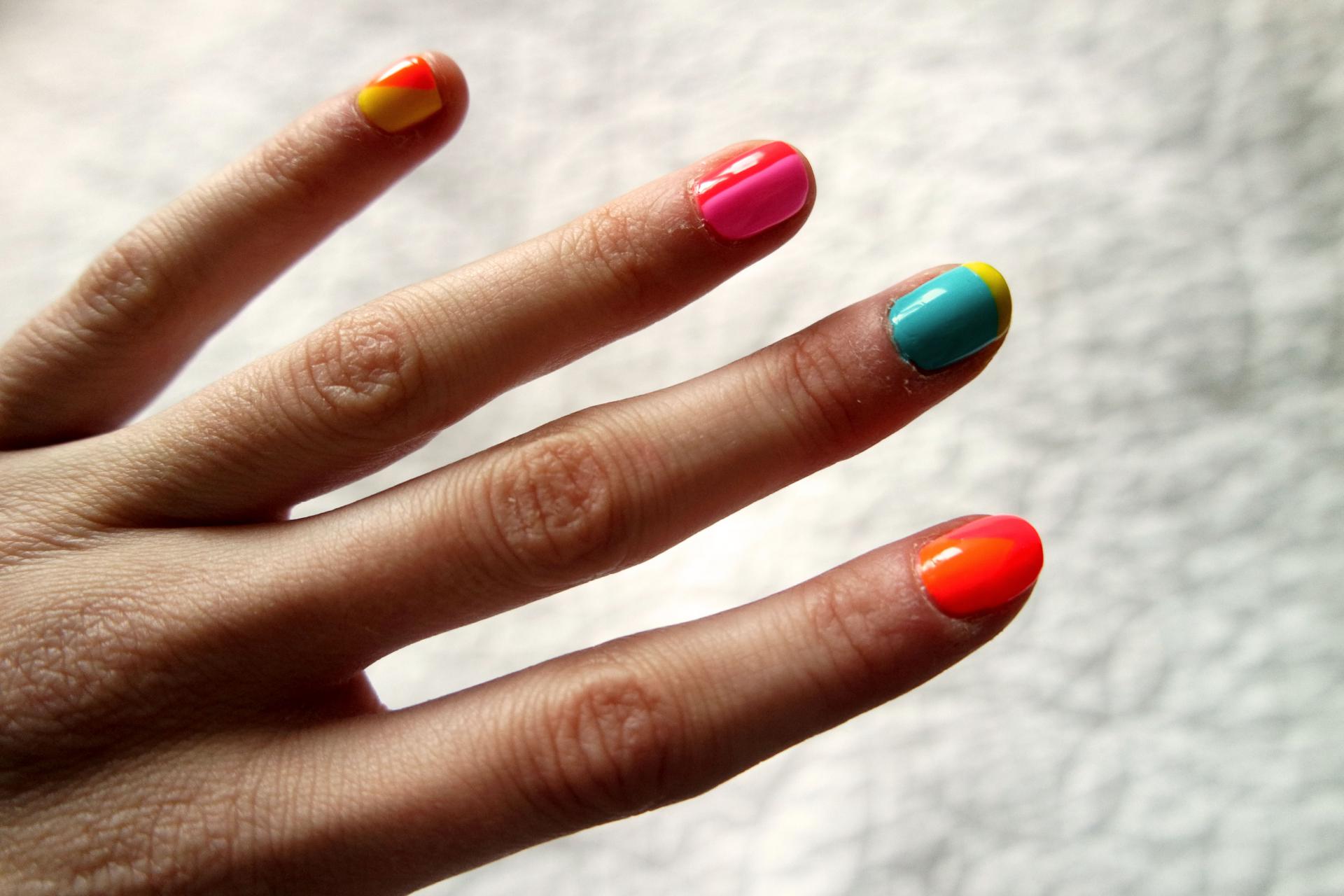 Here's the finished result! What do you think?
Are you a nude nail kinda gal like me or do you love your neon nails?