I can never resist a quick shop in Forever 21 whenever I'm in a 1 mile radius of a store, but I never think to shop online. I follow a lot of Americans and Canadians on Instagram and everything they have I want and where does it all come from? Forever 21 of course.
Now I don't know why but for some reason, probably the fact that it's an american brand, I got it into my head that you had to pay for international shipping if you order online. Why didn't I just check your thinking? I wonder about that same question myself. It's the same as any other UK shipping and best of all, they've got that aged old favourite offer, spend £50 or over and you get free delivery.
So I'm not sure if you're familiar with forever 21 but it's pretty much the best store ever, same kind of stuff as H&M and Topshop only with 1000's to choose from and at a fraction of the price. I was so overwhelmed when I first looked (and so broke) that I only got the denim shirt. It's pretty perfect to be honest, it's only £19.00 and it's really heavy denim so they clearly don't skimp on quality to get the cheap prices! I did however enjoy putting together a little wishlist which come pay day I'll be taking through the checkout.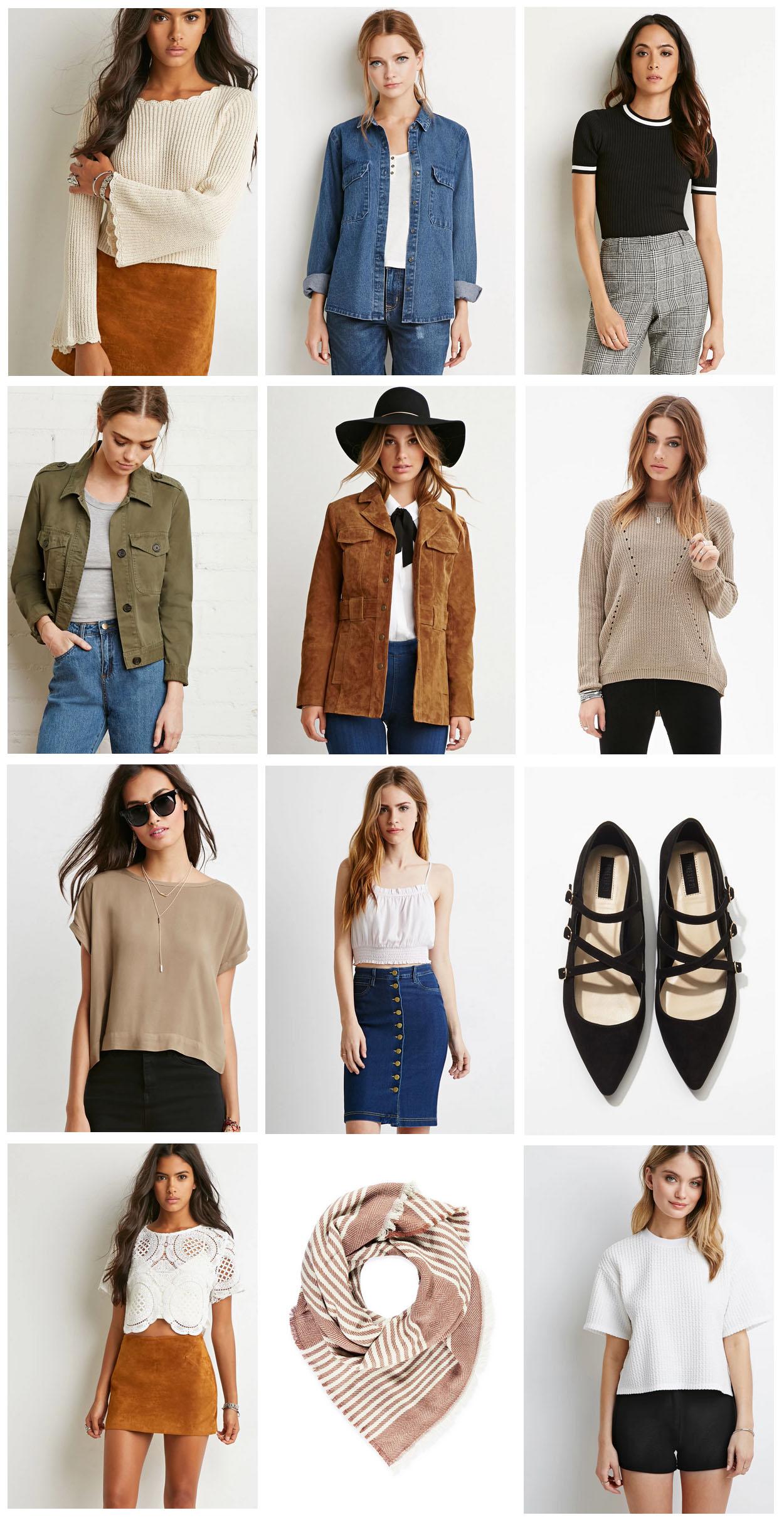 Bell Sleeve Slouchy Sweater : £15.00 | Denim Shirt : £19.00 | Striped Trim Ribbed Top : £12.00 | Boxy Utility Jacket : £25.00 | Genuine Suede Button-Front Jacket : £52.00 | Textured Open-Knit Sweater : £14.00 | Cuffed Cap-Sleeve Boxy Top : £10.00 | Buttoned Denim Pencil Skirt : £19.00 | Faux Suede Strappy Flats : £19.00 | Genuine Suede Mini Skirt : £22.00 | Frayed Stripe-Patterned Scarf : £11.00 | Wavy Knit Sweater : £14.00
Do you shop at Forever 21? Am I the only person on earth to have only just discovered it?? If you find any good pieces let me know!
Don't forget to nominate me in the Cosmopolitan blog awards if you haven't already!! ( and if you want to!)