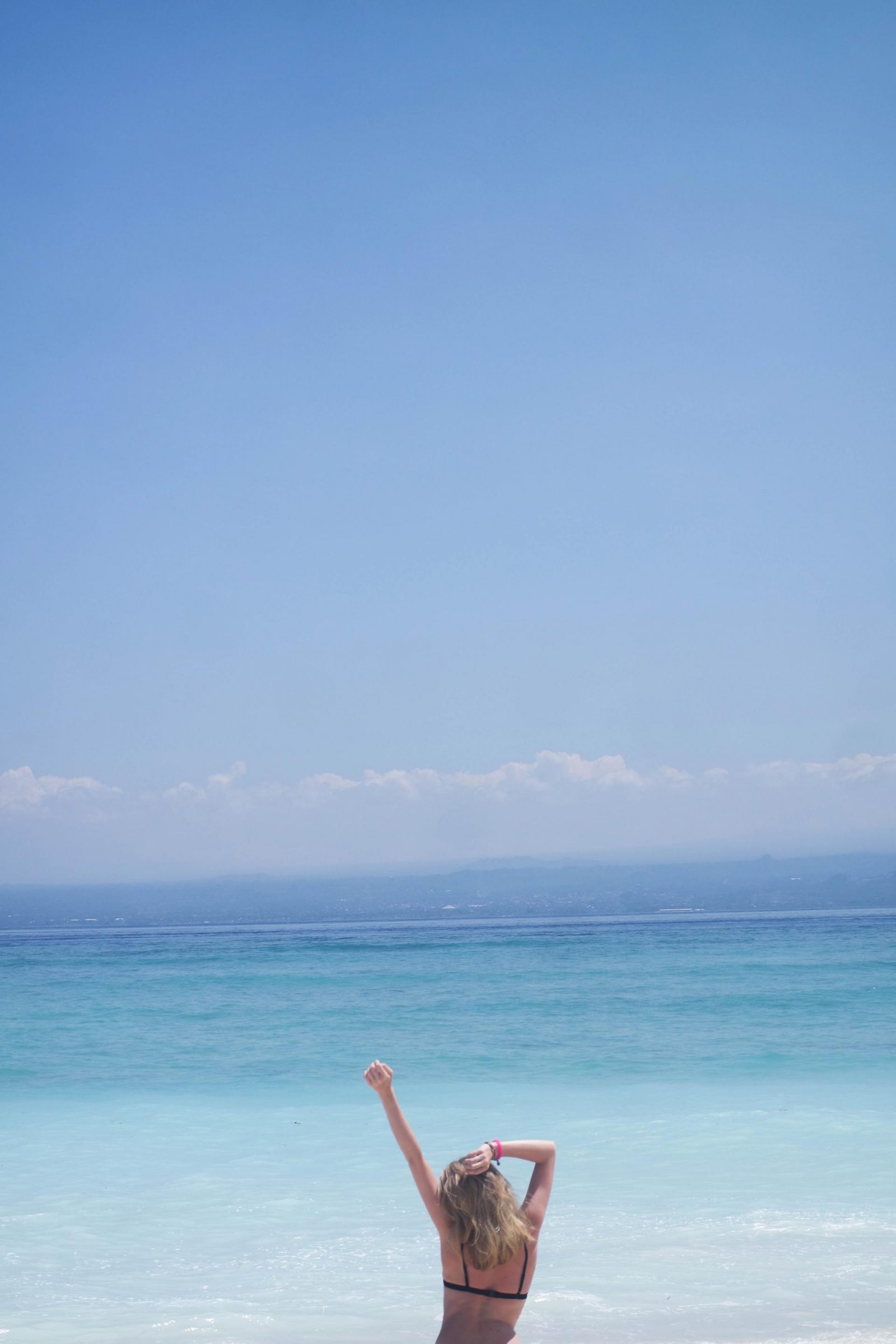 Nusa Lembongan = Paradise
When you see all of these pictures and appreciate the beaches you'll soon realise why I'm calling it paradise! It really is! When we first got there the first thing me and Jack said to each other was " I wish we were staying longer " the beaches are as good as they look and it's a very quiet island so perfect for some respite. There aren't any pubs or bars that open super late so it's more of a family place which means its super quiet.
We didn't really care about any of that though when we got there, our faces just glowed at the sight of the sea and sand finally! We loved Jakarta, Bangkok and UBUD but there's nothing that beats a beach, particularly these beaches!
I just wanted to share with you these beautiful beach shots and some fun ones of me and Jack playing around!
I feel like a mermaid and love the sea so much though me and the sea are on fragile terms right now! We went to a snorkelling trip on our last day to see some Manta Rays, one of the main reasons I was so excited about visiting the island! Then once we got out on the water it became apparent that the sea was extremely rough that day, the first stop we refused to get out seeing the other snorkelers being swept away with the waves inching closer and closer to a huge rock that the waves were smashing against! The second stop we got out and if I'm honest I didn't feel safe there either but after the boat trip I knew it was swim or be sick! So I swam! And swallowed a gallon of sea water! so nasty! The Manta Ray's weren't there so we went elsewhere and found them! I could see them above the water and as I went to get my flippers on I started to projectile and pretty much didn't stop until we pulled into a beach! Never have I been so happy to see dry land and I think I'm off of snorkelling for a while now!
I hope you enjoyed my little story time about me being sick!!!!!
My hair has been an untameable lions mane since we got here!
*Bikini : Triangl
Make sure you follow me on Bloglovin' and Instagram to keep up to date with what I'm up to!!! Hopefully it won't be too long between posts now but the wifi in UBUD and Nusa Lembongan was so bad that I just gave up in the end!!!!