We've seen and done so much in Borneo that it 100% has become my favourite place so far! Though I'm sure I will be saying that about Sri Lanka and Thailand too!!!! Because of this I wanted to do a little travel diary on what we've been up to! There are so many photos I wanted to share with you and had to cut them down by half and there are still so many!!!
Kota Kinabalu, Borneo
As I mentioned in my previous post Kota Kinabalu was not my favourite place to be and had me questioning if I wanted to be in Borneo at all. Everyone raves about it and says how amazing it is but we found between the terrible weather and lack of things to do we spent most of our time eating and drinking!!! After a couple of days we made the decision to fly to the other side of Borneo, Sarawak to see what it was like!
Sapi Island
Before we went off to Sarawak we managed to fit in a day trip to Sapi Island. We'd seen the Coral Reef Flyer which looked amazing (and was in real life), a zipwire going from one beautiful island to another over the clear blue ocean! Perfect no?
Anyway, as I mentioned before about the weather, we had a couple of hours of sunshine then as we did the zip wire it started to rain and didn't stop until just before we got our boat (phew!). The boats have to be back by 3pm because of the storms and tides which make the ocean choppy and we were cutting it fine, it was probably the scariest ride of my life but also the most fun!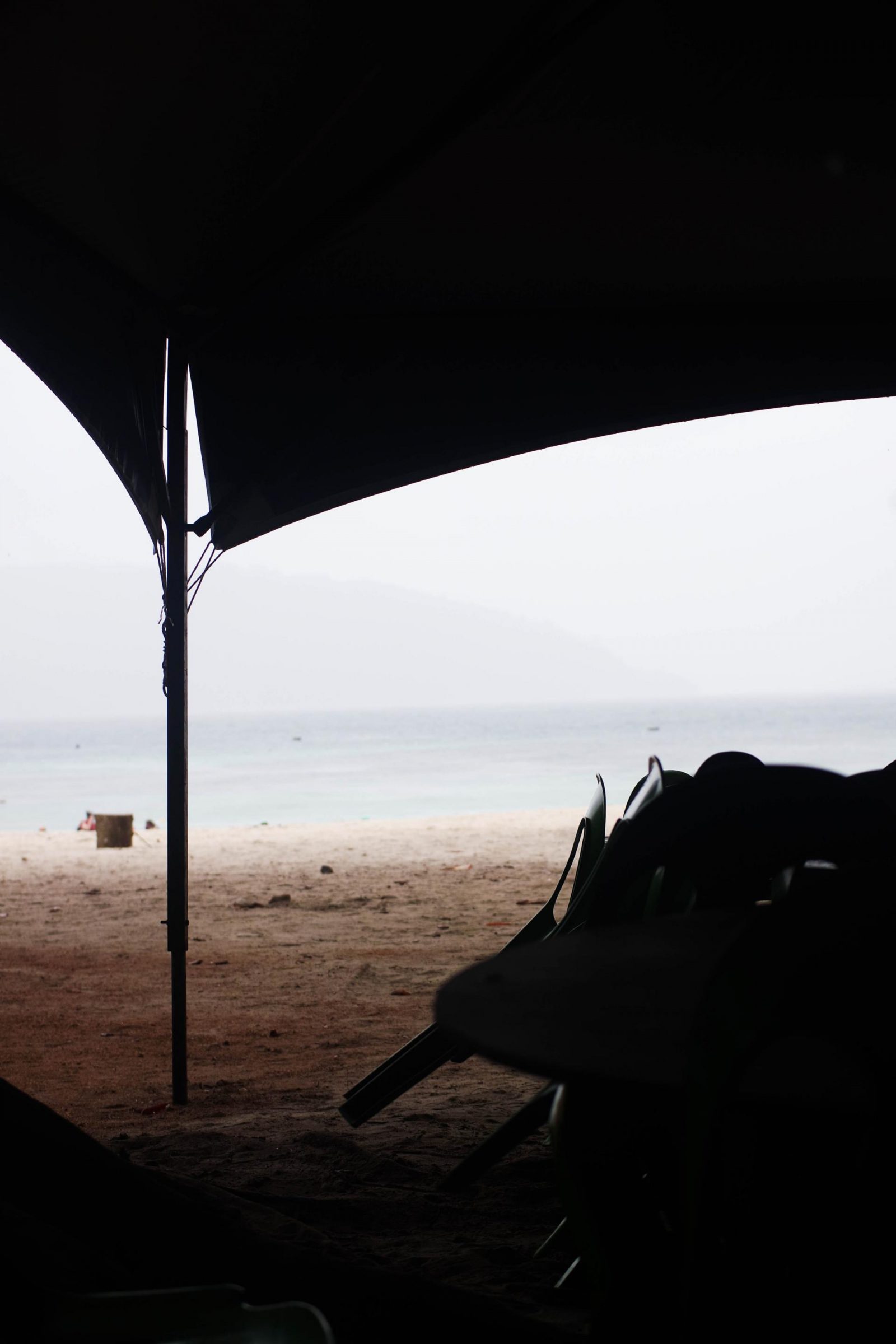 Kuching, Sarawak, Borneo
As soon as we got to Kuching I knew I would love it. We stayed at The Travellers Homestay which is run by a lovely lady and has a real home feeling to it wish christmas decorations everywhere and bits about the history of Sarawak, I loved it! We did a lot of wandering round and exploring whilst here and went to lots of national parks and I did my first ever "trek", the most I've ever done before is walk 5k for the race of life and I never go to the gym so this was a struggle!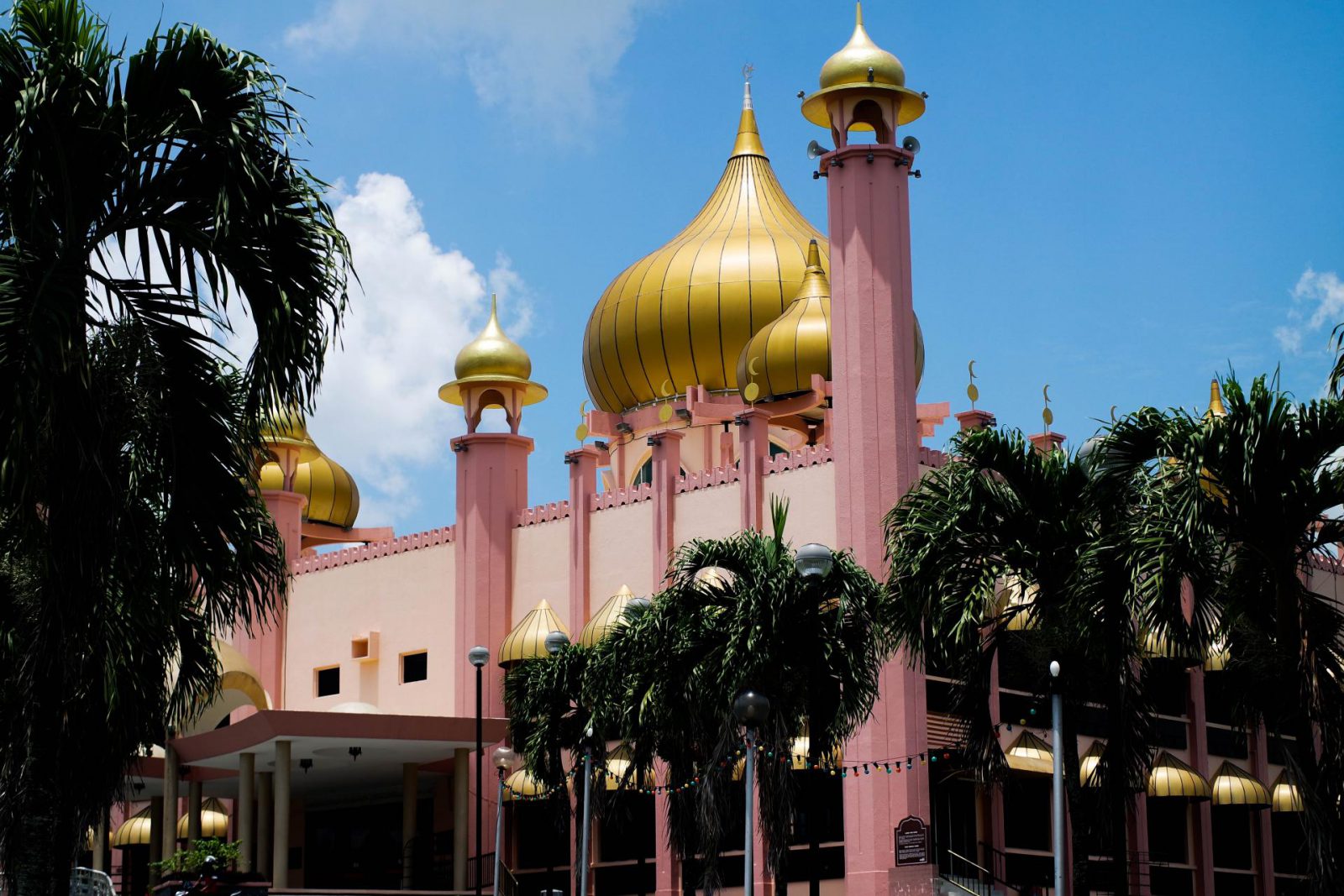 How beautiful is this Mosque?! The colours with the palm trees and blue sky make such a beautiful shot!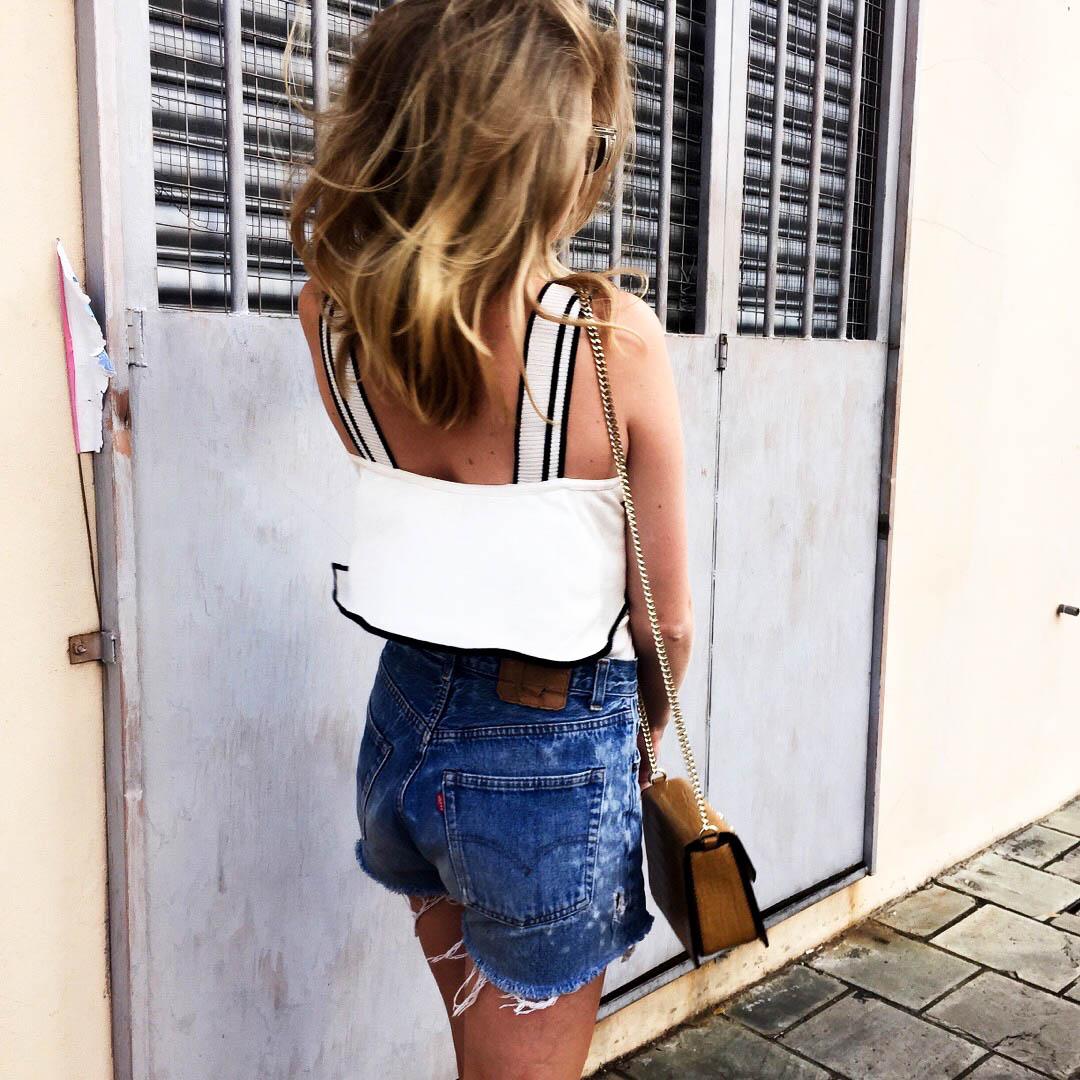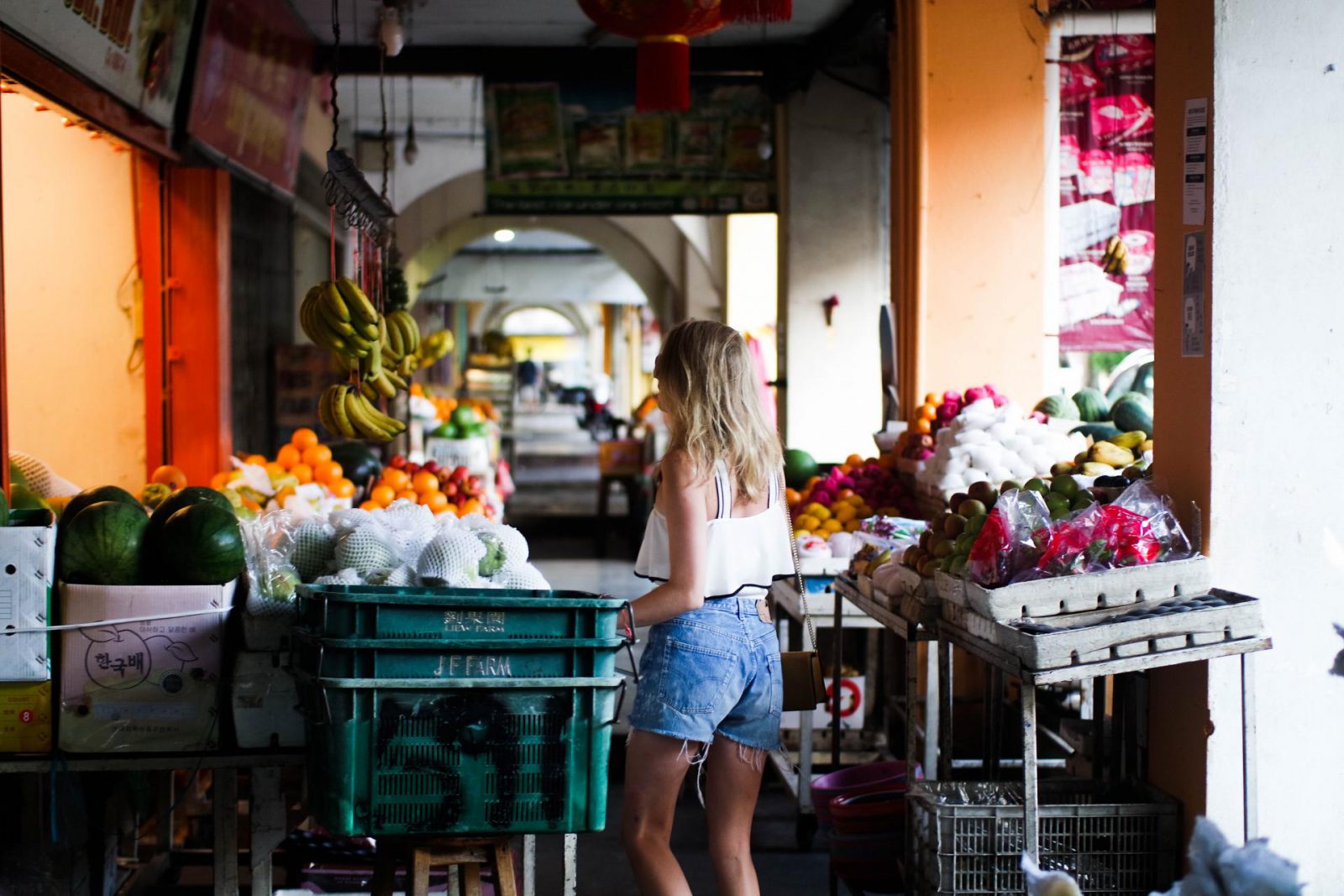 Top : Zara Sale ( Similar Here) // Shorts : Levis // Bag : Zara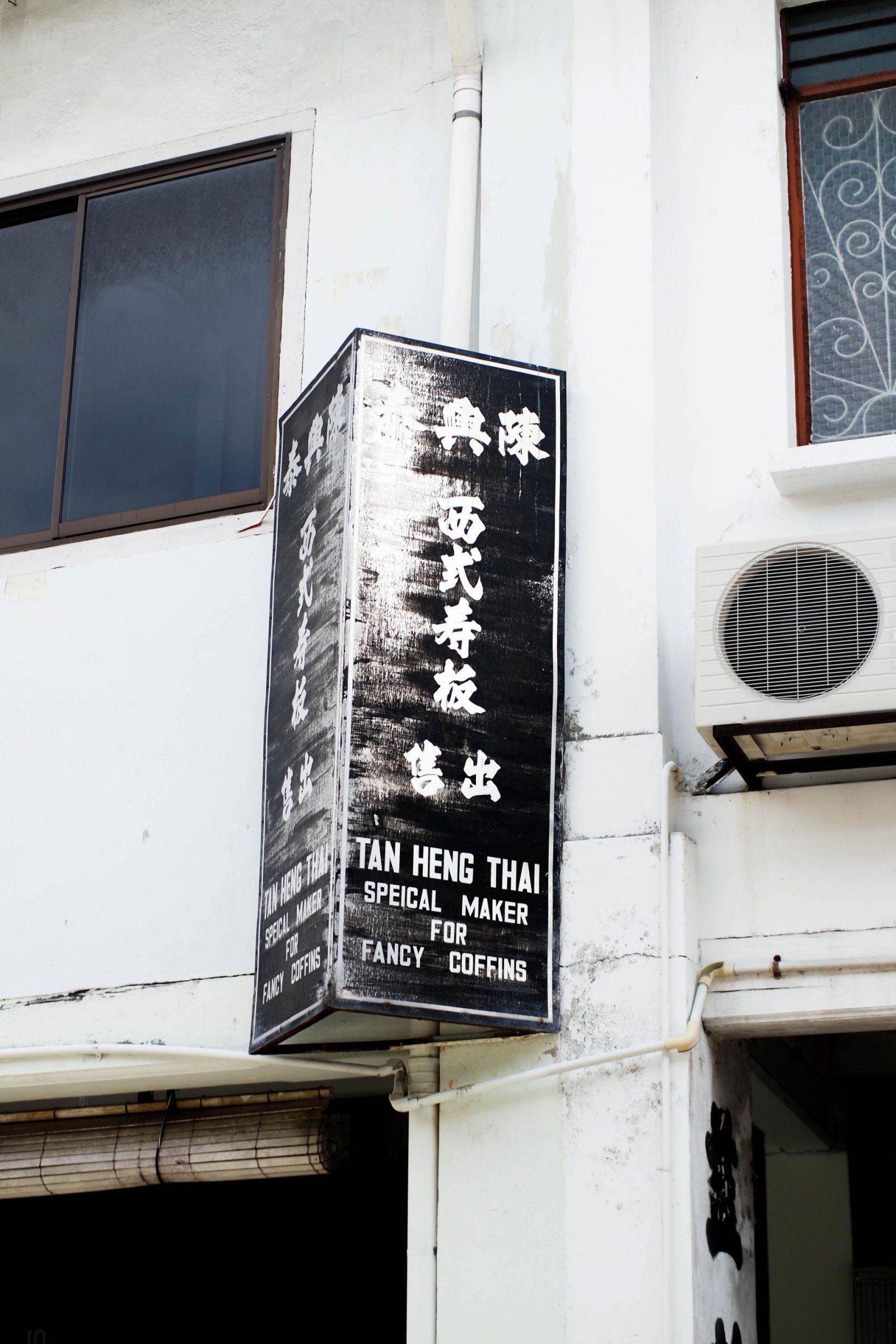 We laughed about this sign! The Chinese translation to English is so to the point!!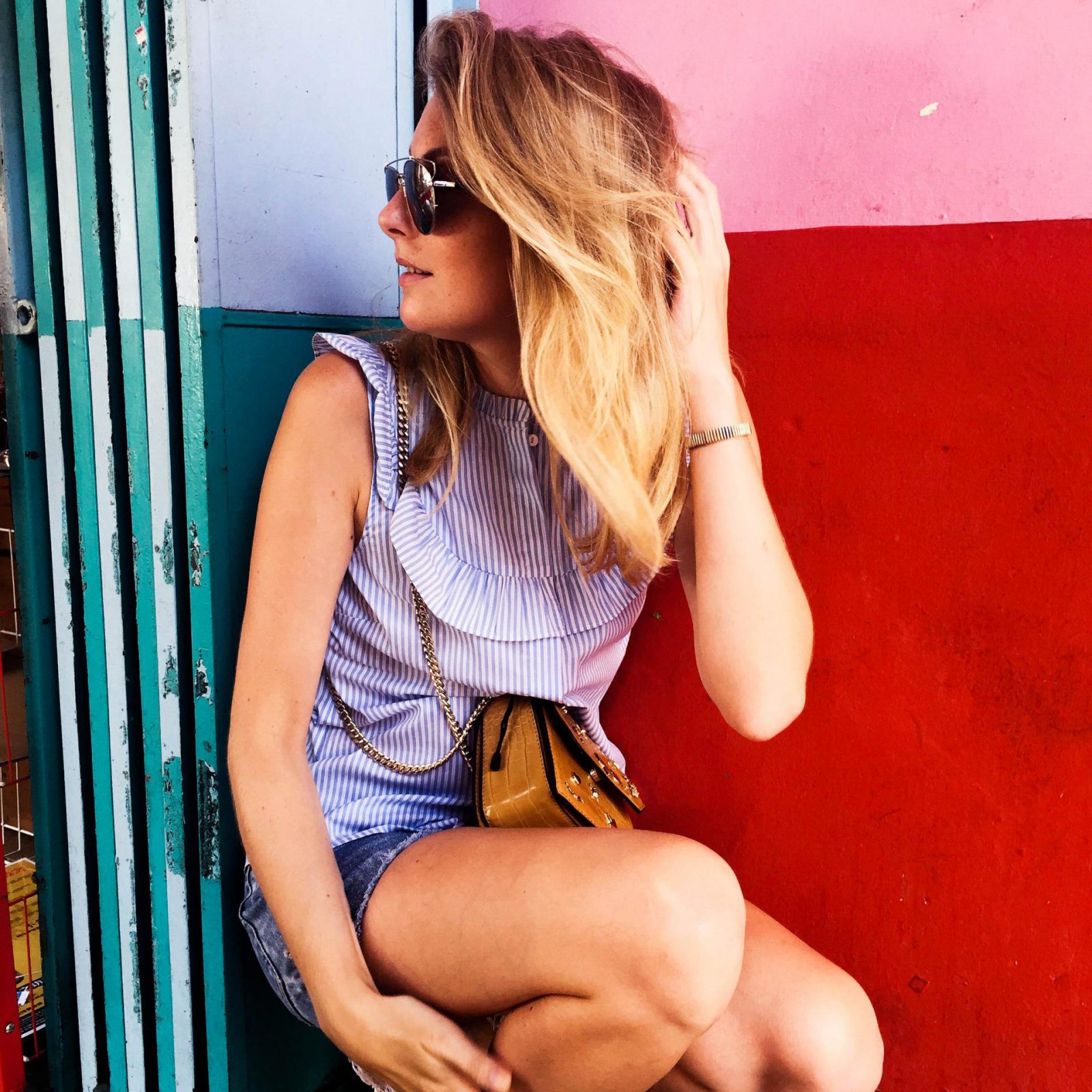 *Sunglasses : Missguided // Top : H&M SOLD OUT (Alternative Here) // Shorts : Levis // Bag : Zara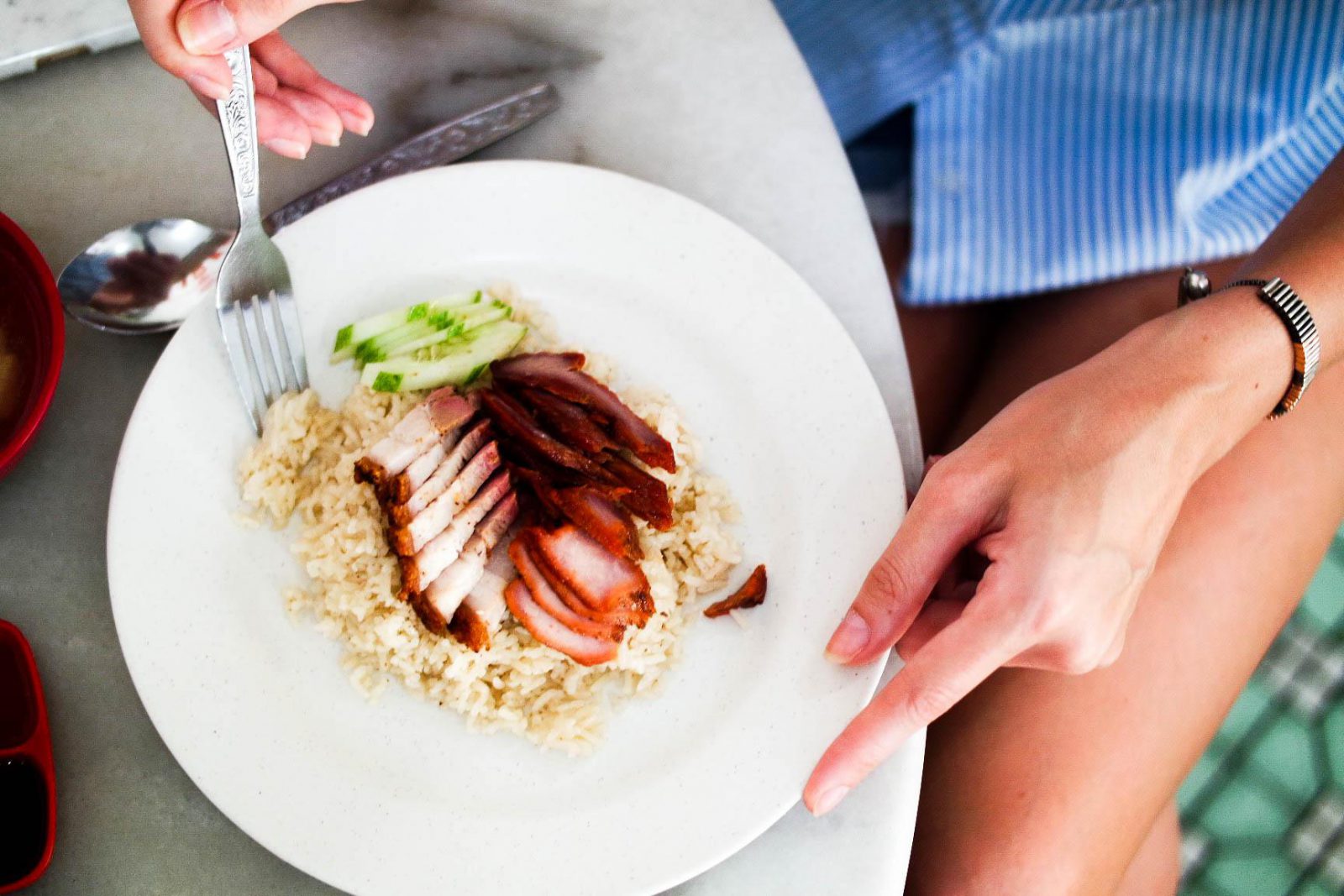 Yummy pork & chicken rice for breakfast – a traditional breakfast!
Semenggoh Nature Reserve
Semenggoh Nature Reserve was the first thing we did when we got to Kuching, it's the number one thing to do of course in Borneo, to see Orangutans! We were so lucky when we first got there that this guy was just hanging there chilling out and letting us take pictures so close!
I had never seen an Orangutan before in real life and when we saw this guy I assumed he was a full grown adult because this is all I've seen on the TV. THEN, we met the big guys, 2 Orangutans twice his size I honestly though they were Gorillas!!! We were told they can be aggressive only for one to then walk out of the rainforest and run up the road reeking havoc in the car park! It was so funny but also scary but these things just add to the experience and make great storys right?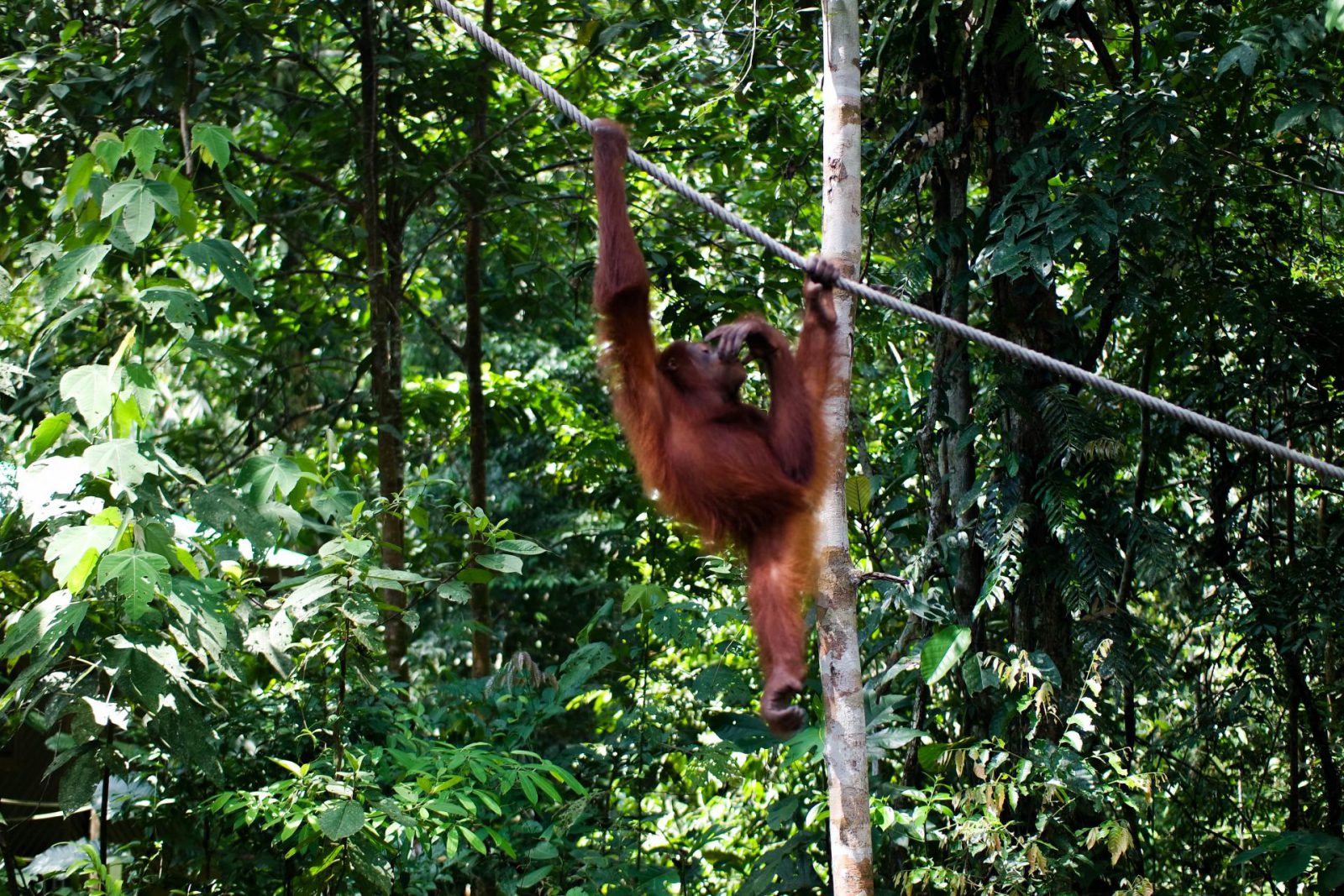 I was so angry that my camera focused on the leaves behind and I didn't notice until I got them on my computer so this was the only decent one I got!
Kubah National Park
We went to Kubah National Park to TREK. That word I dreaded!!! But I did it! And I didn't struggle! I was so proud and clearly my fitness levels are so much better than I expected them to be! Go me!
Kubah National Park is more for seeing the plantation of Borneo, there are lots of animals living there but as it's so huge (the biggest one I think) it's rare to see them as not many people go (because it's rare to see wildlife) they're very timid and usually stay deep in the rainforest. So we went for the views, the trek and the waterfall! That day we only saw 5 other people in the whole 5 hours of trekking! Just silence, us and the rainforest! What an incredible feeling!
After 1.5 hours trekking we got to the huge waterfall and showered in it – what an experience then swam in the crystal clear plunge pool. I don't know if I will ever have such an experience again and can't explain how refreshing and amazing it feels to be alone with such beautiful surroundings!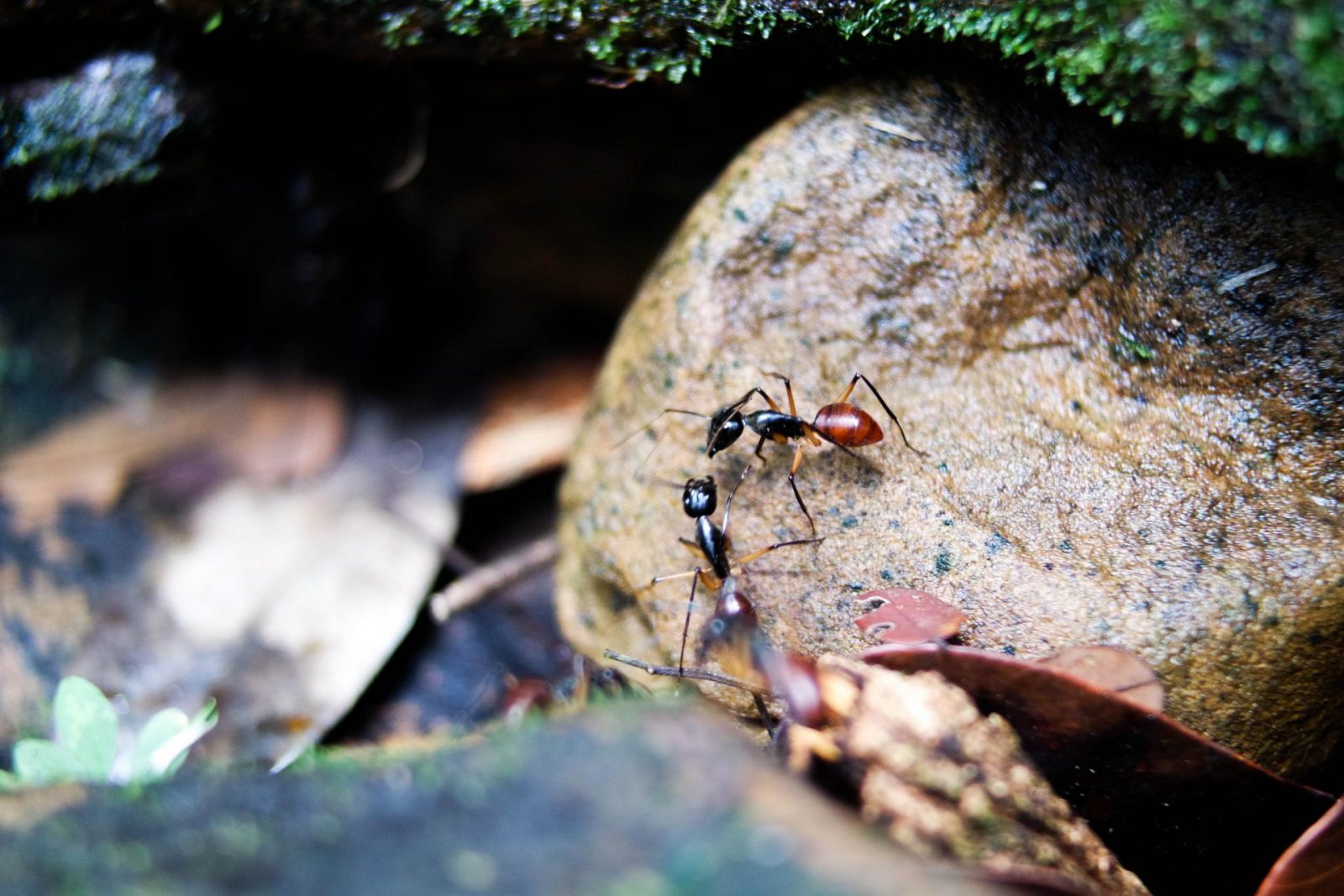 These ants were half the size of my little finger, gigantic!!! I'm not sure if these are fire ants or just HUGE ants!!!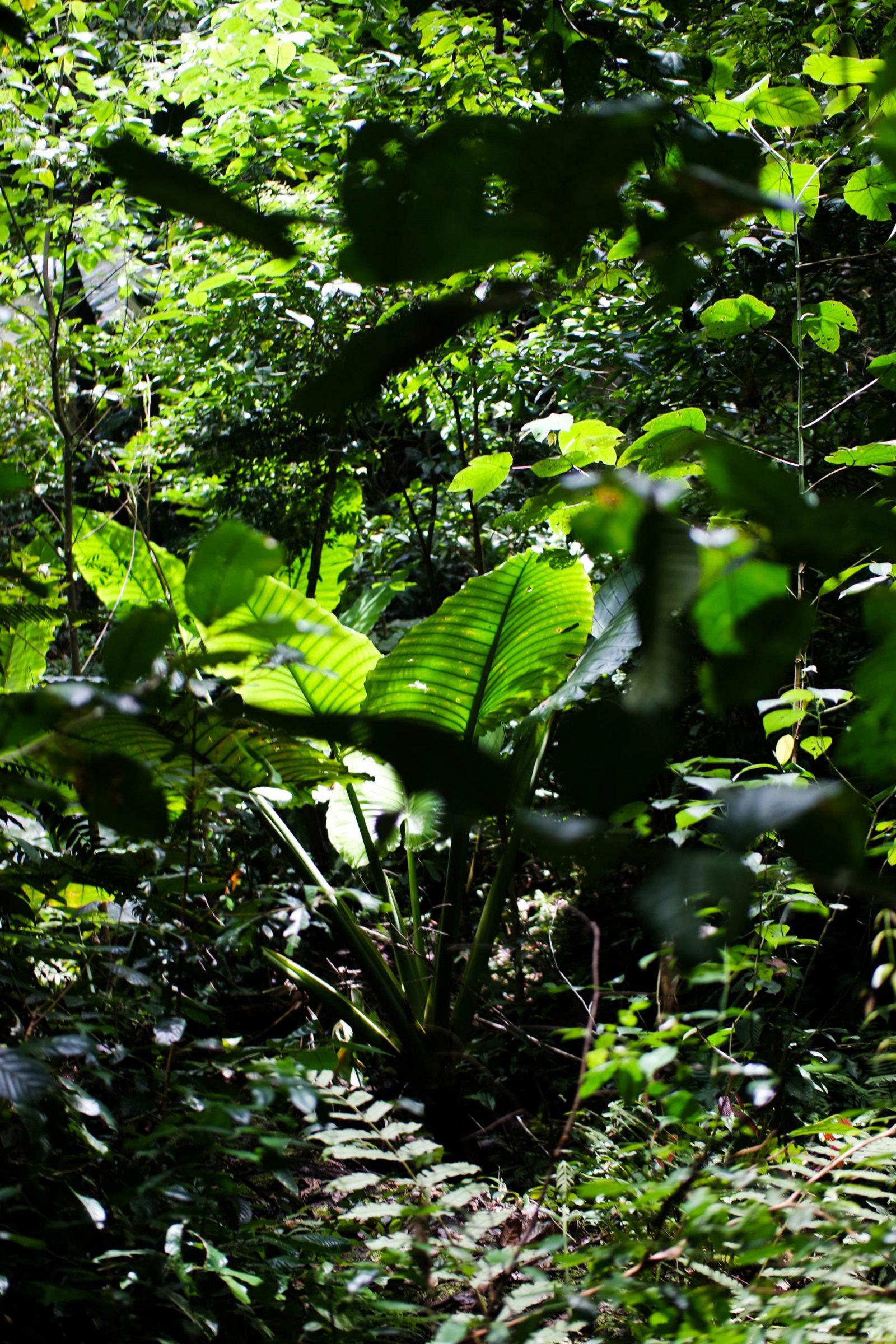 I love this shot! This is all we could see for so long in the middle of the thick rainforest!
The beautiful waterfall we had to ourselves!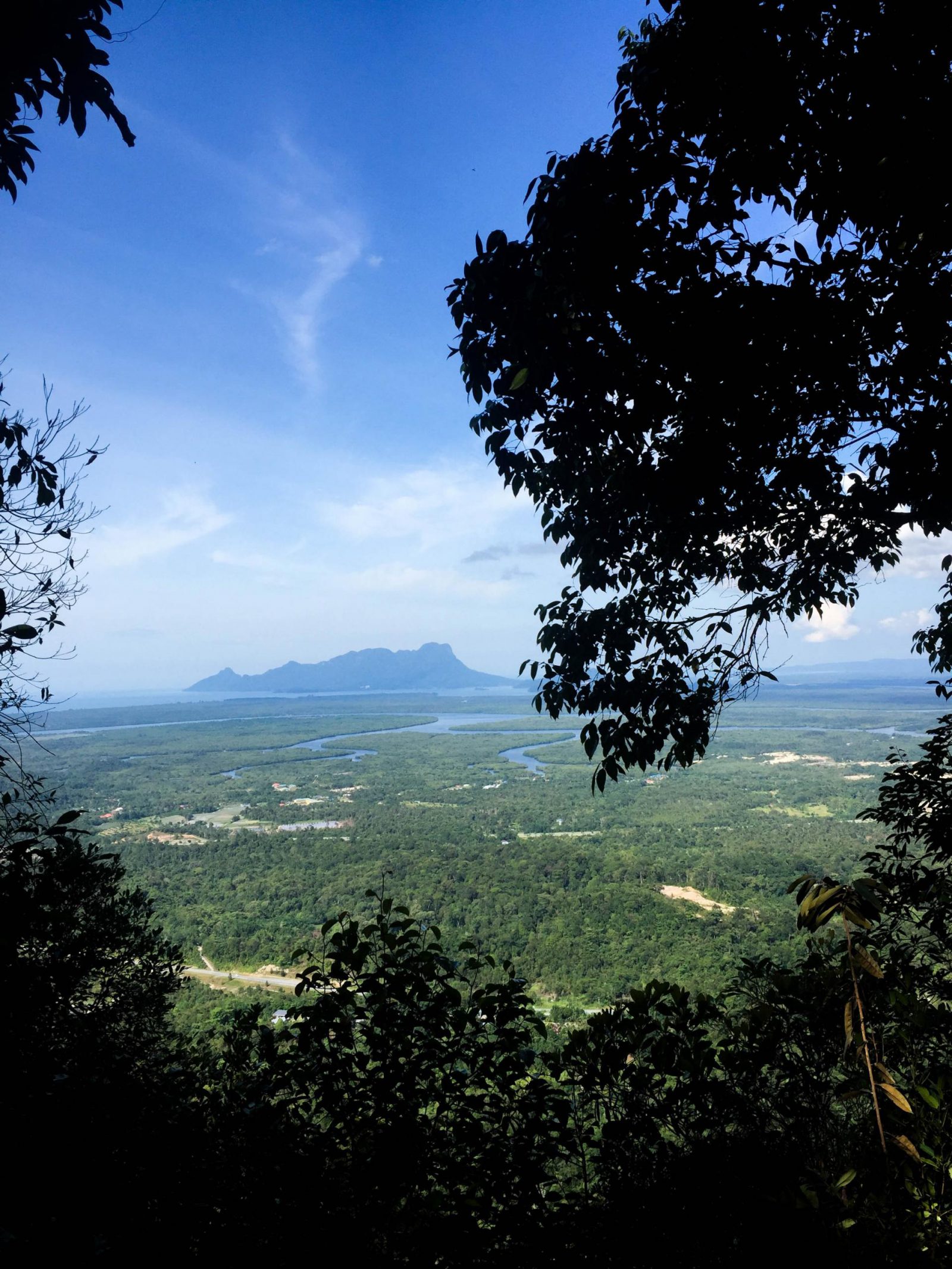 The walk ended with this incredible view of Sarawak! So worth the walk!
Sarawak Water Safari
The Sarawak Water Safari was something I was desperate to do! We got a cruise/safari along the wetlands of Sarawak right where all of the animals live so we could see them in they're natural habitat from the boat, finishing with a sunset and watching fireflys! An ideal way to spend the evening no? I have to admit the fact that everywhere was dotted with "beware of crocodiles" signs did make me kind of nervous!!!
First we got to see the Irrawaddy dolphins, followed by Crocodiles, Proboscis Monkeys, Macaque Monkeys and Silver Leaf Monkeys! I didn't manage to get any decent shots because on a camera when you zoom the quality just isn't right, but sometimes I find I'm happier to sit and enjoy the experience than spend the whole time trying to get "the perfect shot"!!!
Jack took a lovely shot of me as we sat in the boat and watched the sun set then after we went looking for more Crocodiles in the dark using a flashlight – I would have happily skipped that part but it was super exciting!!!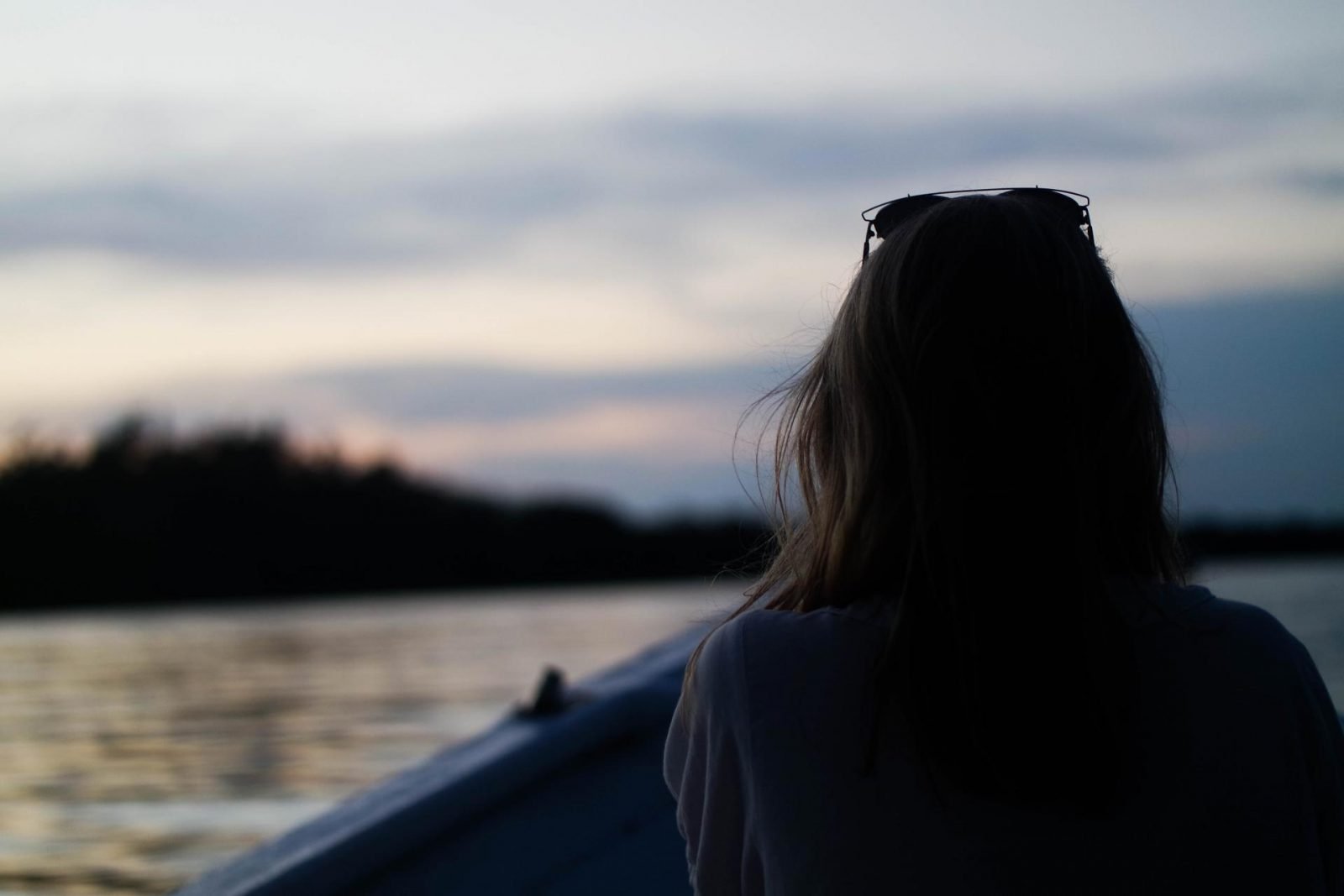 Bako National Park
My expectations of Bako National Park were that we were going to have to seek out the animals much like in Kubah we might not see any but amazingly, we saw more around park HQ than we did on any of the trails!
We got there to be greeted by some cheeky Bearded Pigs sniffing around the rubbish and digging out their tasty treats! We were followed to our room by the naughty Macaque Monkey's which we're warned about constantly, the locals give them the name "Mafia Monkeys" because they have no fear! They steal anything that's not nailed down and can get into anywhere! We saw them commit multiple acts of crime in the dining area, you eat outside at your own risk!!!
We were actually victims of their crime ourselves! We weren't sure what food they would have if any so we bought some snacks for fuel on the treks with us and in the morning we found the bag on the floor, torn to shreds and all that was left was a snickers, apparently they don't like snickers!!!
We were resting after our walk to go and see the Proboscis Monkeys which was unfruitful when we saw a huge male and his baby feeding right in front of us! They are so used to humans that they didn't move an inch when we got close to take photos! It's amazing to be so close to these animals in their natural habitat!!
We managed to get on the night walk through the rainforest they do each evening, terrifying I know! We saw so many spiders including Tarantulas, some scorpions, snakes, stick insects that make the ones we have look like ants! Long legged centipedes – seriously weird looking! To top our evening off we saw fireflies on our balcony which we didn't manage to see on the water safari so we were so happy we got to see everything we wanted to!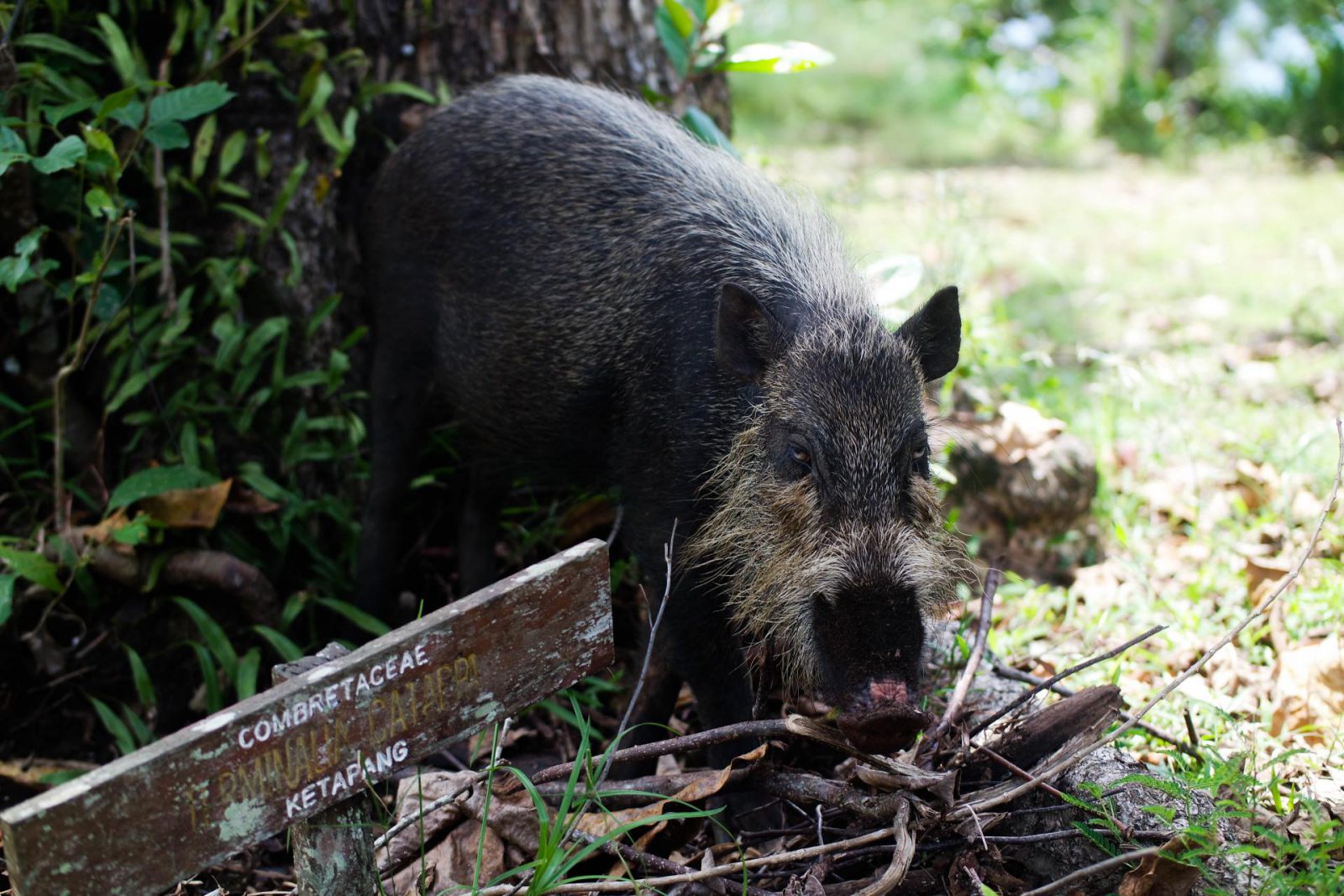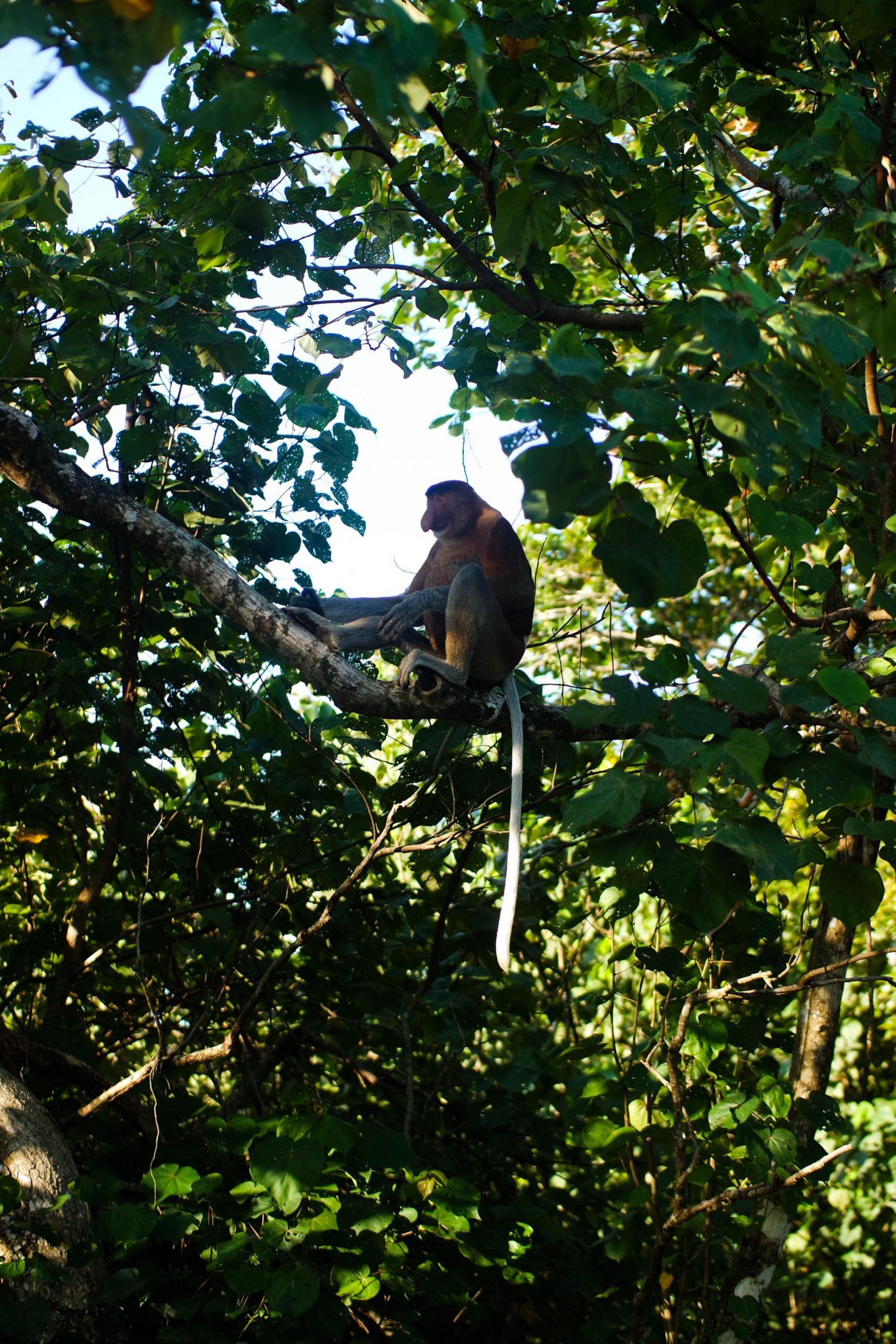 Look at that nose!!! He let us get so close I never thought I would get a shot like this of a wild animal!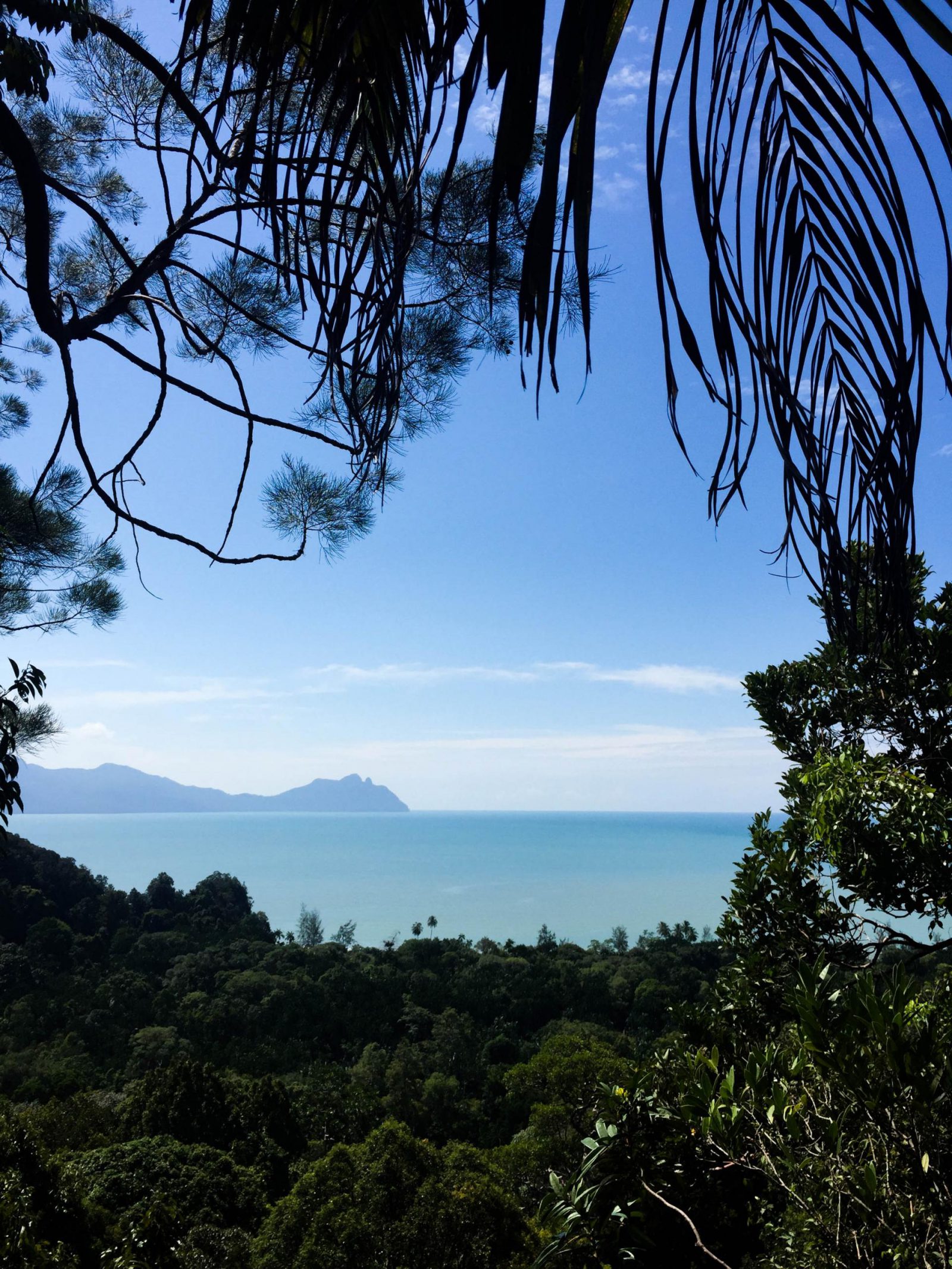 The view from the top of the Ulu Assam Trail!
I hope you guys enjoyed my little travel diary and that I might have inspired you to take a trip to Borneo! I would recommend it to anyone! I never saw myself as a huge nature lover, trekker and it is such an incredible experience for anyone!! If you do want any more advice make sure you drop me an email or leave me a comment and I will get back to you!!
Make sure you follow me on Bloglovin' to stay up to date with the latest posts and on Instagram & Twitter to stay up to date with what I'm upto!!!
Speak soon! xxx