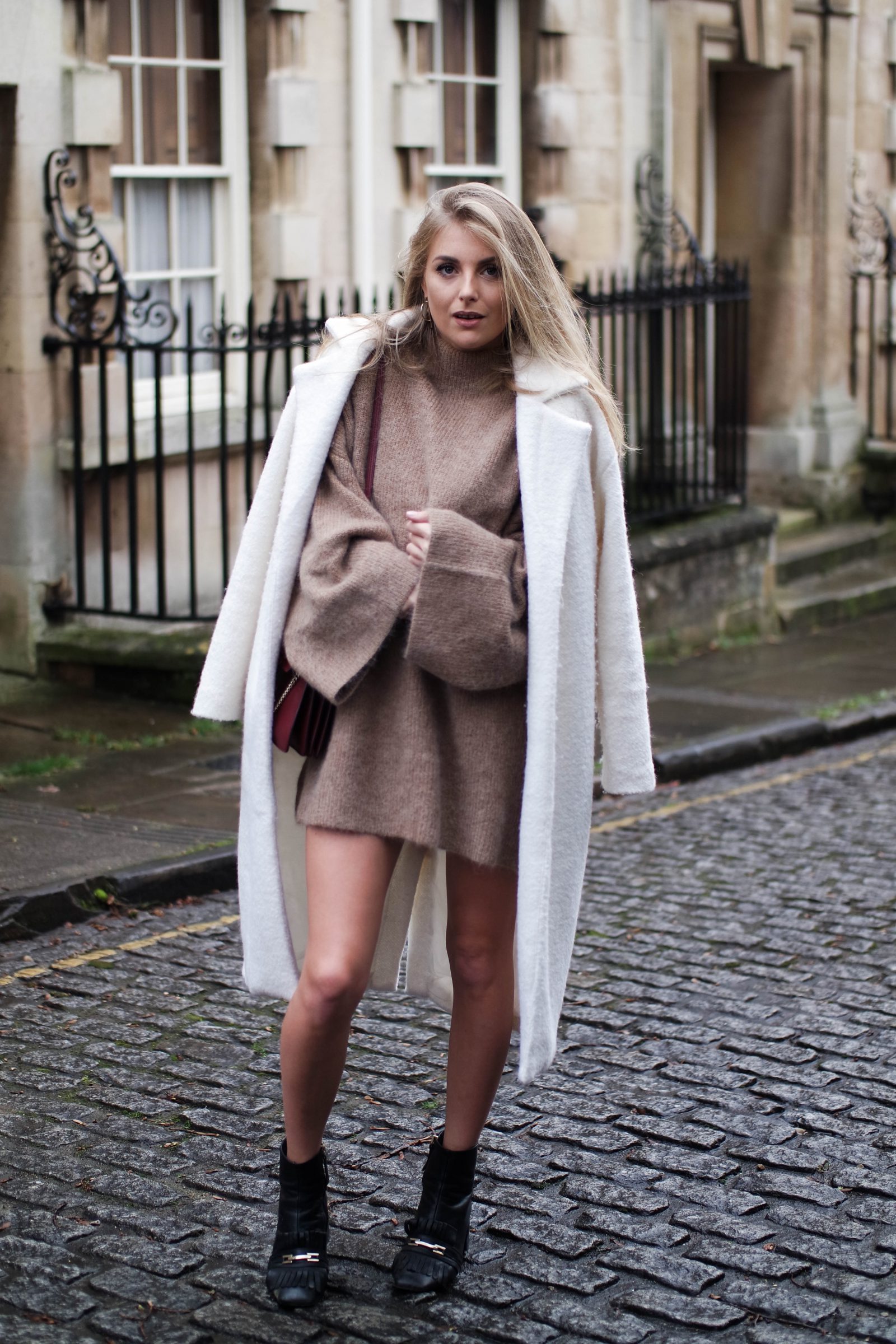 The moment I spotted this Jumper dress I knew it had to be mine. As someone with comfort high in their priorities when purchasing a new piece of clothing you may be questioning my choice in bare legs but let me let you in to two secrets here. Numero uno, I hate . . and I mean despise tights, secondly, this jumper is warm. And yes I did say jumper . . I got it in a medium specifically so I could rock it as a dress.
Shop The Post
My Love For Camel Knits
My love for camel knits has grown this year for sure. As I'm sat here I'm waiting for 3 deliveries of . . you guessed it, camel knits! This jumper in particular has got me and you hook line and sinker. I say you because my god do you guys love it on my instagram?! A picture of this is sure to bring in those likes along with multiple comments of "that jumper again" "love this knit" and "stop teasing me with that knit".
I did put off shooting this look for a fair number of days before braving the bare legs but guess what I was actually hot!!! This jumper is warm enough to heat me through even sans trousers and you guys already know how I feel about tights! Obviously I paired it with the coat of dreams, bag of dreams and boots of dreams. Also you may have noticed I'm wearing earrings!!! I love how they look but I always forget to put them on! Totally making the effort to wear them more!
Just one last thing, if you do decide to buy this knit then make sure you register to their emails – you get 25% discount and free delivery!!!!
Outfit Details
*Coat : Missguided
Jumper/Dress : H&M
Boots : Topshop SOLD OUT – Alternative here
Bag : Chloe – Affordable Alternatives here and here
*Earrings : &Other Stories
*Bracelets : DYRBERG KERN
Jumper Dresses I've Got My Eye On