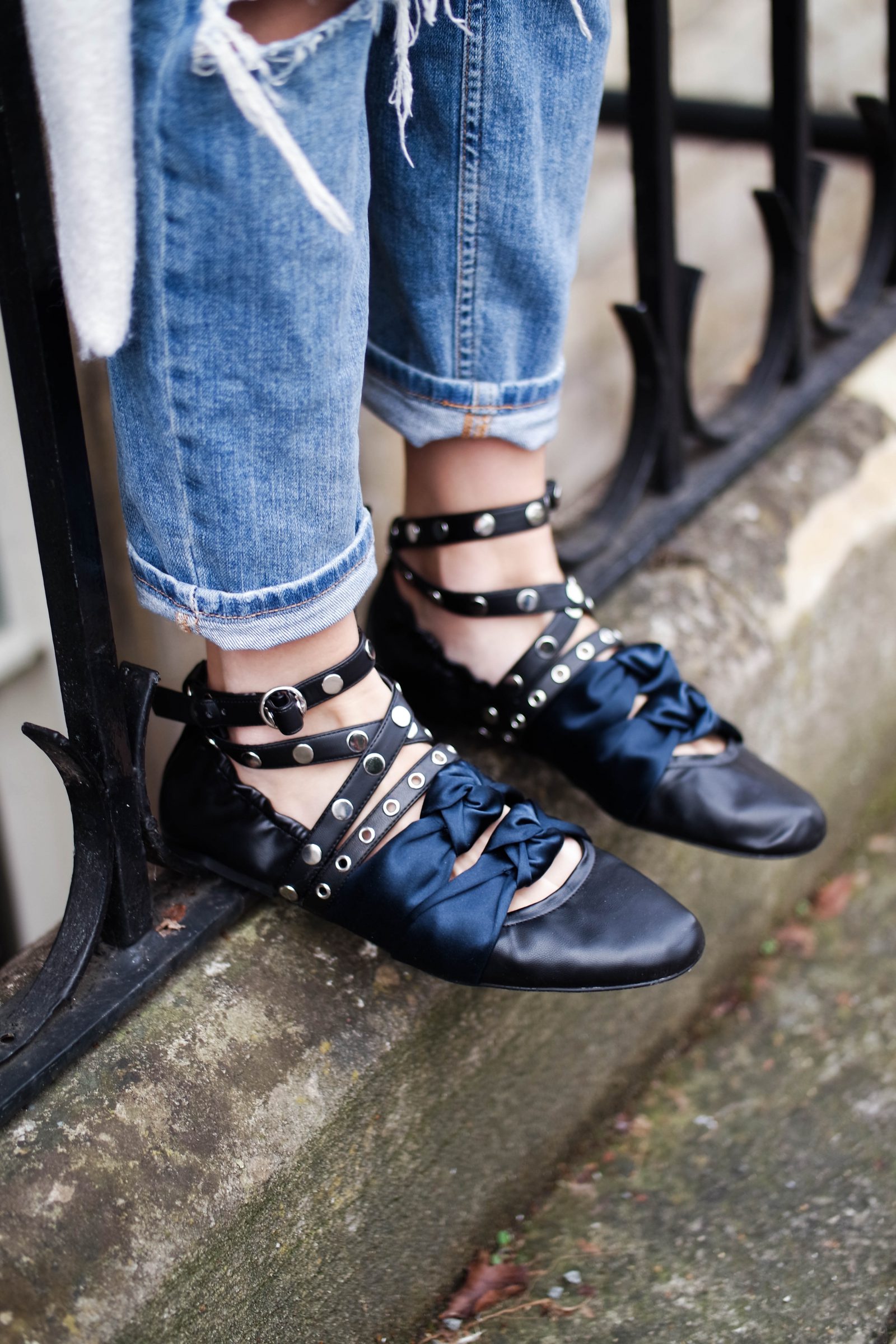 Ladies and . . ladies, I introduce to you the man repelling shoes. Obviously these aren't the man repelling shoes just a pair of man repelling shoes which just so happen to be dividing the opinion of all fashionistas right now. Me? I love them. You??
Shop The Post
The Man Repelling Shoes That Divide The Nation
Slightly dramatic title but hey there's a reason why copies of women magazines with headlines along the lines of "I ate my brother in the womb" sell better . . we love the drama.
If there's one thing these shoes bring to the table it's certainly drama. I've been eyeing up the original Miu Miu ones since I first spied them on Pinterest and haven't stop lusting over them since. One of my favourite bloggers Ohh Couture has them and if that's not enough to make you fall in love with them then I'm not quite sure what is?
Styling them for the first time was tricky, I always think if I put together a bad outfit with something the first time I wear them then that's it, they've pretty much had their chance and blown it, never to be worn again. I had to be sure I made myself fall in love with them all over again.
They're kind of girly meets grunge so I felt like my outfit had to be the same. I went for a pink ruffle jumper (the ultimate in girly-ness) and some straight leg ripped jeans, personally I am loving the combo. . what do you guys think?
I can also see myself wearing them with some blue skinnies and a chunky knit, I feel like once I've worn them a few times with some carefully selected outfits I'll be living in them . . thank god my boyfriends not here else I'd be getting an ear full.
Outfit Details
*Coat : Missguided
*Top : Missguided
Jeans : Asos
Shoes : Zara / Original Miu Miu here
Bag : Chloe / Affordable alternative here and here
The Best Miu Miu Dupes
So we know who did it first, Miu Miu, theirs are obviously the best and we will forever love them for that but those of us on a shoestring budget can kiss goodbye to spending £505 on a pair of shoes. I've linked some of the top dupes I've been seeing around for your approval.
Don't forget that with all of these picture bar things on my blog you can click to be taken direct to the site they're from!
More Man Repelling Shoes
we love 'em, they hate 'em, we don't care!