Having a spring scent may sound pretty preposterous if you're anything like I was before I started getting sent perfumes. I would have one scent that I asked for at christmas and on birthdays and that would be my lot. It's only within the last couple of years that I've learnt the beauty of not only switching between scents but also layering them to create my own unique combination. In winter I go for dark and musky whereas in spring and summer I love a light, floral scent.
Are you a scent switcher upper? Or do you have your firm favourite? Either way, it's time to consider something new, something fresh for spring . . it is the season for new beginnings after all. Let's talk about Chloe Nomade.
Click on the images below to be taken directly to the product page!





Chloe Nomade | The Scent of The Summer
For me, there are two compliments a girl can get that make you feel like a million dollars. The first is a compliment on your outfit and your personal style (I definitely judge new clothes more differently if I don't get a compliment on the first wear) and the second is on the way you smell. Because the way someone smells can really imprint on you, I still get whiffs of perfume that remind me of people I went to uni with years ago, how powerful is that?
Today we'll address both. First, the scent.
A week or so ago I received the new Chloe Nomade scent for which I'd seen so much already, private helicopter rides in LA and watercolour painting in the desert with some of my favourite bloggers was something I'd eagerly stalked on instagram and of course then knew I needed that perfume. If Collage Vintage is wearing Chloe Nomade, I want to wear Chloe Nomade. (FYI I actually met her a couple of weeks ago and she smelt great, gimme some of that).
The light, floral scent of this perfume makes it perfect for spring summer and totally matches to my personal style. I love to wear light, floaty layers and I live for summer dressing so a fragrance that replicates this and compliments my style is just what I was looking for. Is it crazy that I also think the bottle is super pretty? It's definitely going on the night stand, let's just put it that way!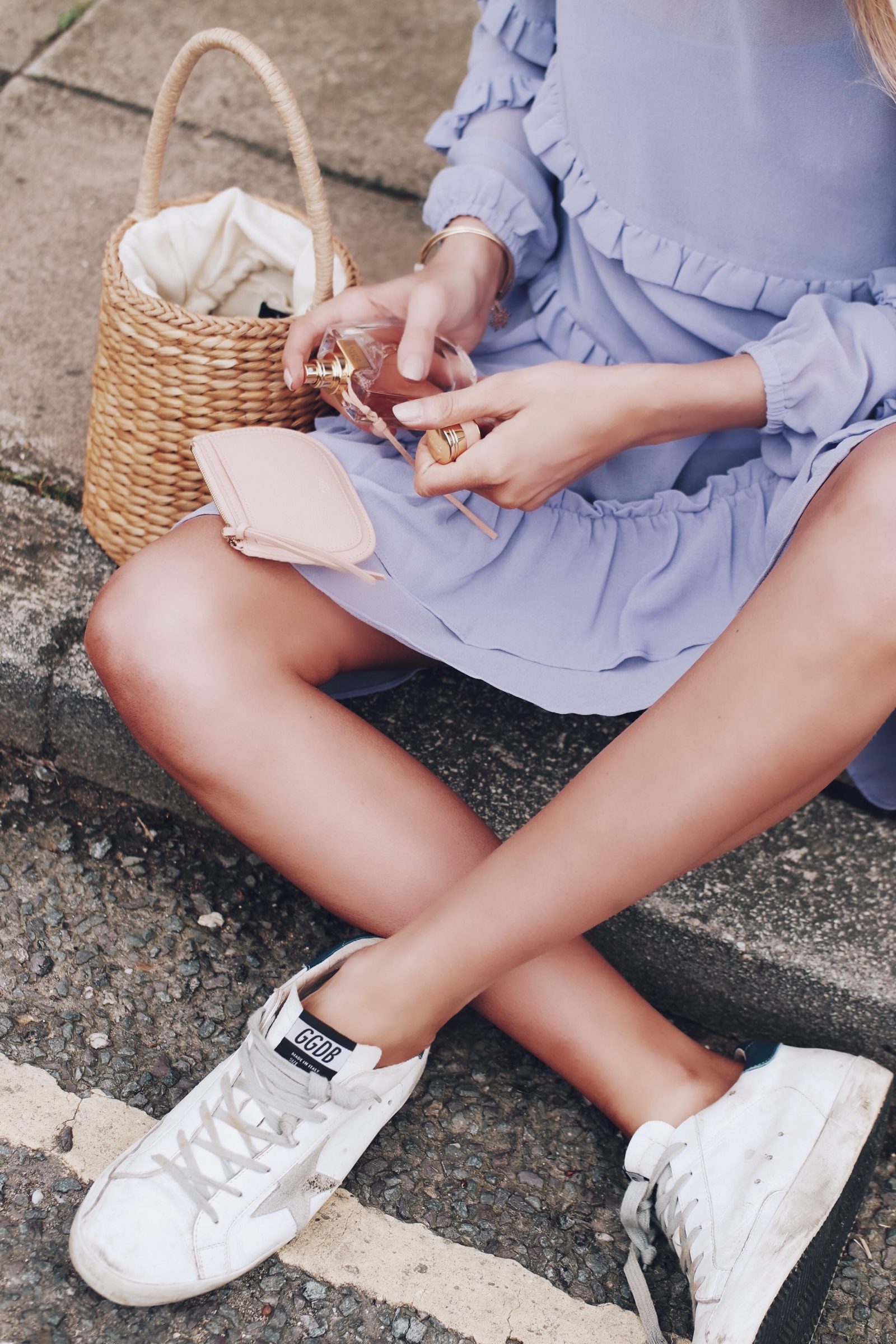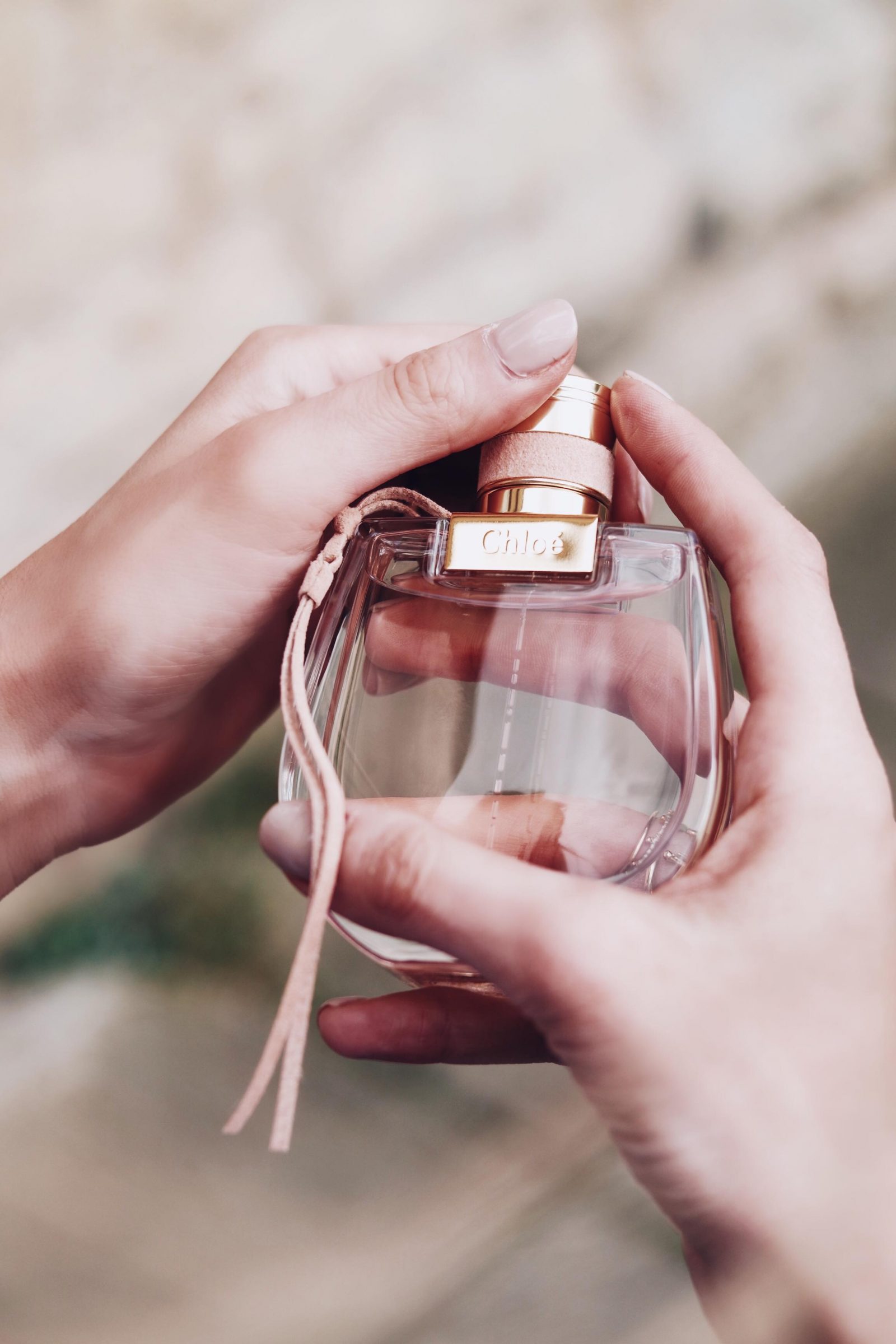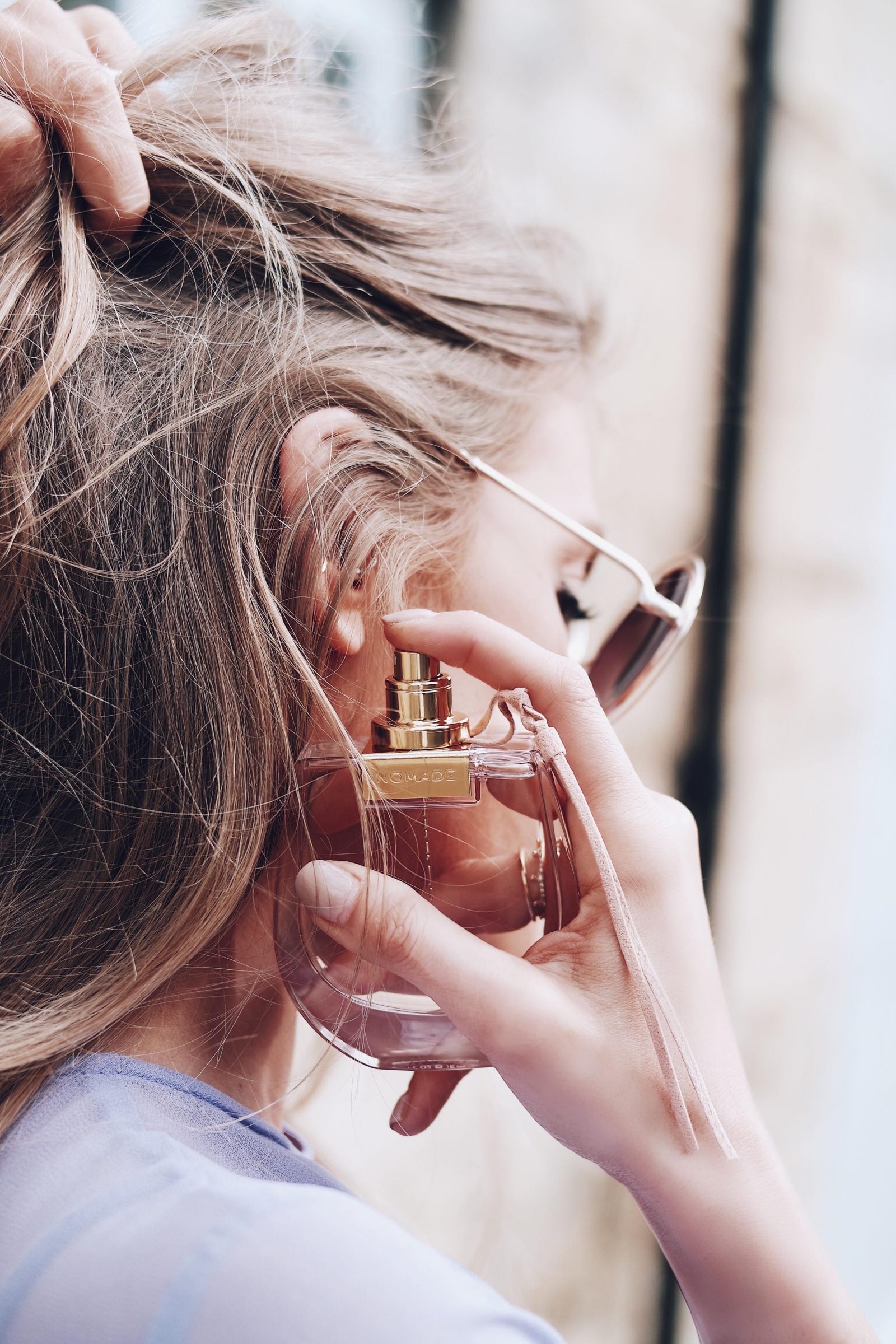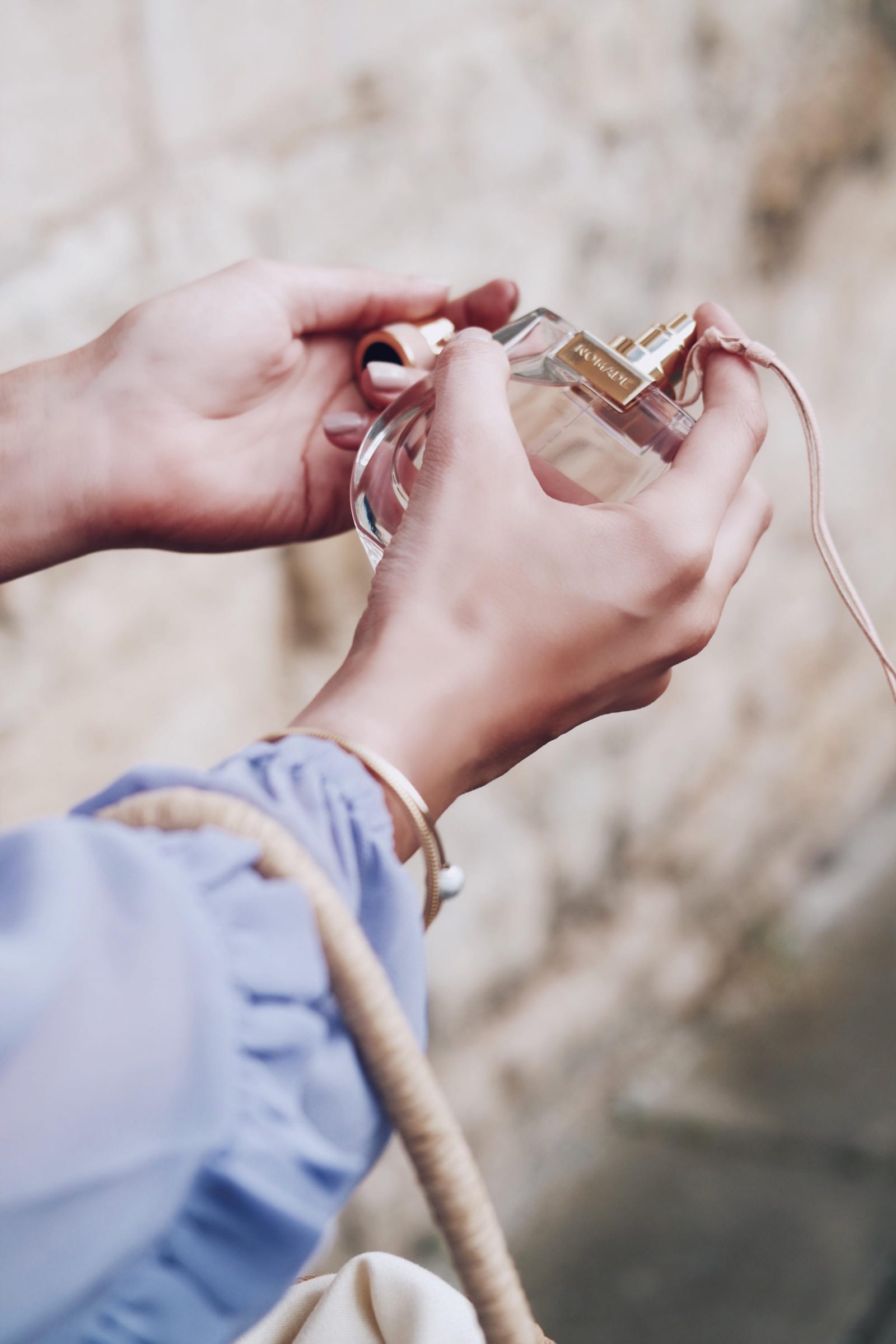 Lilac | The Colour of The Season
Now let's talk about the style. If there was ever a dress that was made to match this scent, this dress is it. Light, floaty and pastel, a summer dream. This is just one of the incredible statement dresses from the Preen collection at Debenhams, but I went for this one because not only is lilac the colour of the season, but the dress, she had so much potential for styling.
I instantly knew she was a free spirit and paired her with my super casual trainers for a laid back day look which quite frankly is the only look I go for nowadays. But as I said before, this gals got potential. I'm thinking heels and a clutch for a summer wedding or jeans and loafers for an edgier look then theres always the potential of a nip and tuck to give the effect of an oversized top.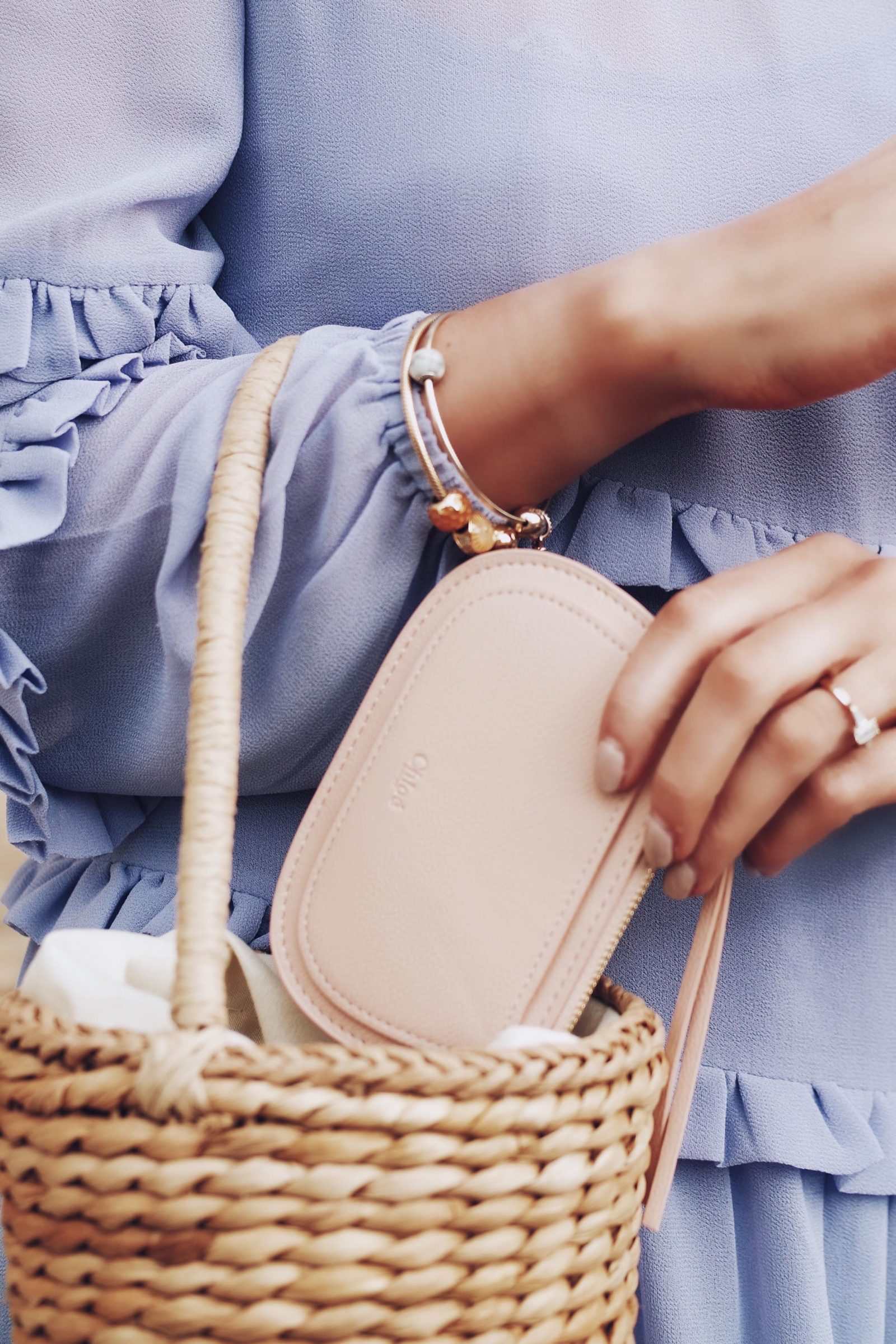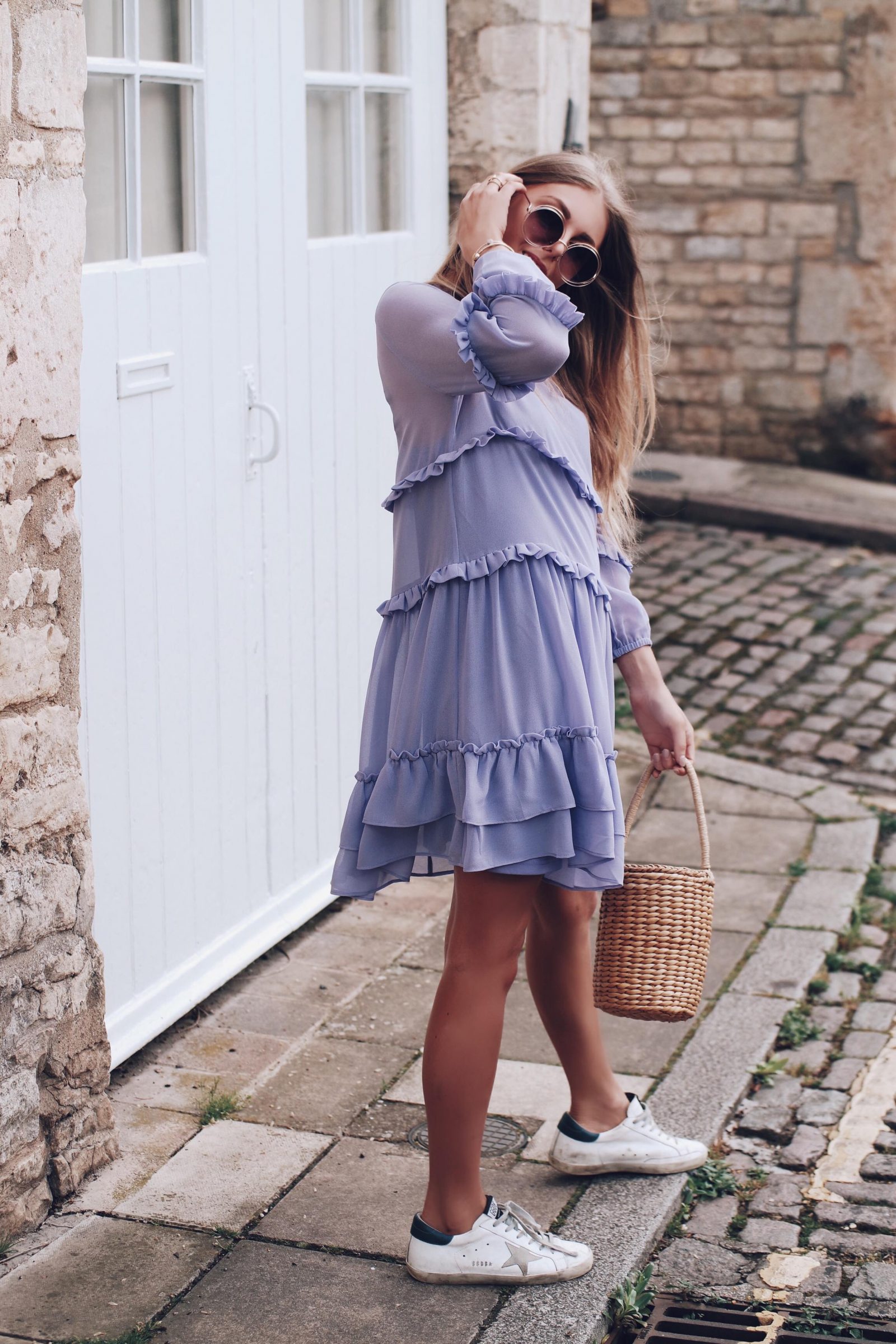 OUTFIT DETAILS

*Preen X Debenhams Dress : Here
*Chloe Nomade : Here
Sunglasses OLD : Alternative Here
Basket Bag OLD : Alternative Here
Trainers : Here
*Tan : Here
*All items marked with an asterix were kindly gifted to me
Click on the images below to be taken directly to the product page!




MORE STUDIO BY PREEN DRESSES
Click on the images below to be taken directly to the product page!

PS YOU MIGHT LIKE THIS
What is Liketoknowit?
LA Haul & New In | Gucci, Asos, Topshop
Privacy Please Dress | Rodeo Drive
Click here to follow me on Bloglovin'
This post is a paid partnership with Debenhams & Reward Style