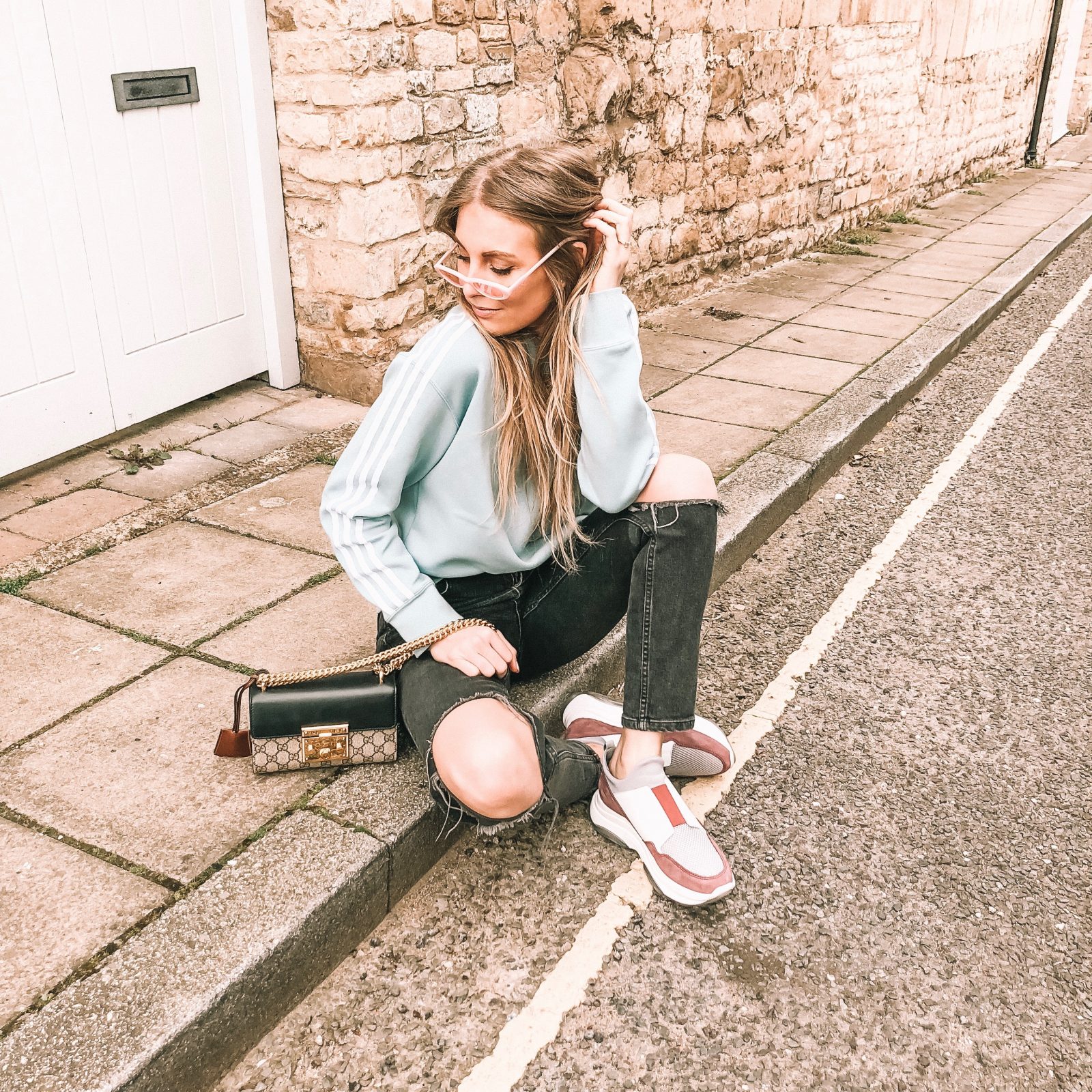 Hey Guys! I hope you're all well! I'm getting back to a normal posting schedule . . kinda! I will go back to my styling videos – now 3 ways to wear – on a Thursday and a normal youtube video on a Sunday with an additional weekly vlog on a Tuesday! Corr blimey I don't quite know what I'm letting myself in for!
As for the blog, I don't want it to completely go down the hole as I love blogging so I am hoping to do at least one post a week that is solely on the blog with the hopes of doing two. So Mondays and Wednesdays are the proposed blogging days but if not then you know you'll always find this post here on a Thursday to support Thursdays video! I may end up spontaneously combusting in a couple of weeks when I've worn myself into the ground.
Click on the images below to be taken directly to the product pages!




3 Ways To Wear Ugly Trainers
Now all of that business it out of the way. I wanted to introduce you to my new series! Every week I'll be sharing with you 3 ways to wear either a trend, an item or 3 ways to style yourself for a certain occassion. So if there's anything you want me to style or something you have coming up then make sure you let me know as I love getting requests from you guys!
This week I decided to start with arguably the biggest footwear trend of 2018 so far, and part of 2017, Ugly Trainers. They're everywhere. As with anything it started designer when Balenciaga bought out those dreamy Triple S which I will admit to despising at first glance but they're definitely growers and now I'm low key obsessed.
Now every store has there own version and they may be a hot item to have in your wardrobe right now but the stand out styles are sometimes the hardest to work into your outfits so I wanted to show you guys how I've seen other people wearing them and how I would style them myself. Of course it then justifies my own overspending on ugly trainers too!
Watch below to see the three different ways I've styled them up plus keep scrolling for my edit of the high street and high end sites of the best ugly trainers out there!
SHOP THE VIDEO
Click on the images below to be taken directly to the product pages!`




Ugly Trainers | The High End Edit
As with the high street, every high end designer seems to have their own version of the ugly trainer but of course, the Balenciaga triple s will always be the originals. Ash have actually done this amazing high end alternative to the Balenciaga and possibly the closest copy to what I've seen so far. They're also way more reasonably priced at only half the price of the Balenciaga style.
Click on the images below to be taken directly to the product pages!




Ugly Trainers | The High Street Edit
The high street have done an incredible job of ripping off the designer styles we've seen plastered all over our instagram pages for the last few months and with every month that goes by, the ugly trainers get uglier and the high street dupes get more and more accurate.
Click on the images below to be taken directly to the product pages!




PS YOU MIGHT LIKE THIS
The Best Balenciaga Triple S Dupes
Ways To Wear The Gucci Slogan Tee
The Spring Trends To Know About Now
CLICK HERE TO SUBSCRIBE TO MY YOUTUBE CHANNEL!