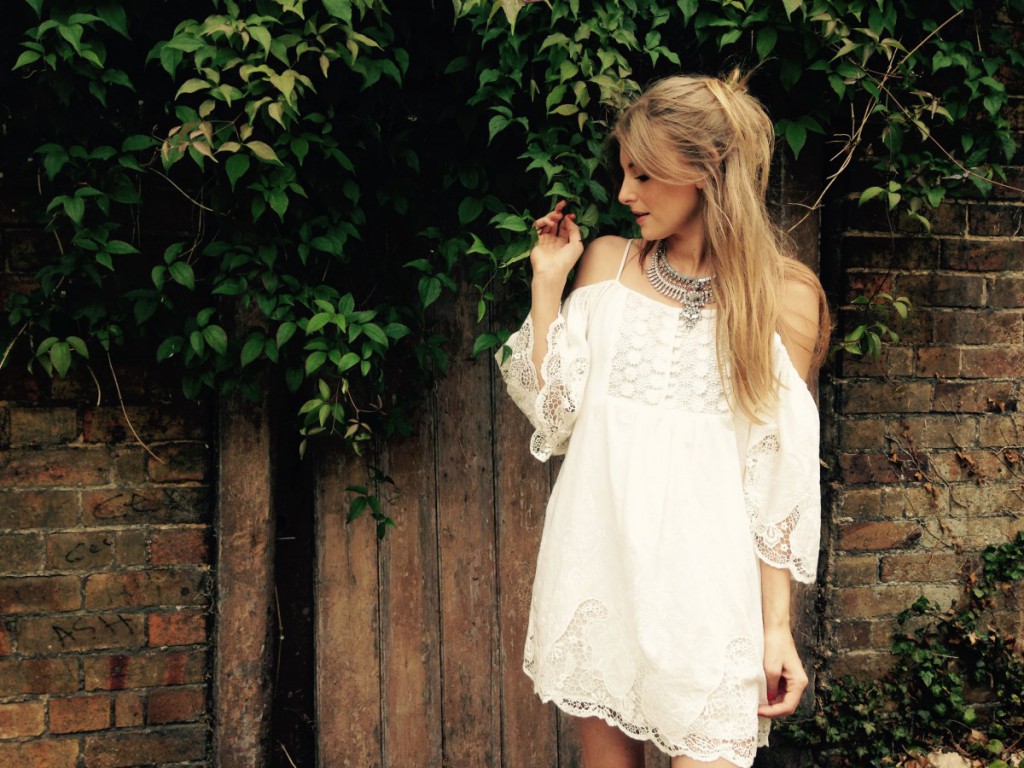 So in love with this dress that was sent to me by Laundry Boutique, I'm going on holiday to Greece soon and I can't think of anything more perfect to wear whilst roaming the streets of Rhodes and Athens! I love the cold shoulder's, I think sometimes these kind of dresses can look a bit maternity esque but the cold shoulders give it a more feminine feel and the sleeves hang beautifully! I dressed it down with my fave sandals from none other than M&S, I'm actually tempted to get these in another colour as so far this summer ( if it's possible to call this weather summer) I've lived in them, it's like wearing my slippers!
I hope you also noticed my neck bling from Aura LDN, if you haven't already then check out my earlier post of how you can win the same necklace as I'm wearing… seriously we could be twins. If you don't fancy your luck however, use the code 'SINEAD10' for 10% off all items at Aura LDN!
Can we just take a moment to appreciate how pretty this alleyway in Stamford is? That's it guys, no more garage door (maybe occasionally) from now on I'm venturing out and about, the pictures look so much nicer! I'm also looking to start using an actual camera.. can you believe these are all taken on my iphone? I'm thinking of getting the Olympus Pen ELP-7 so anybody that has any tips or feedback would be greatly appreciated!! I'm so excited to upgrade my images!
If your thinking of getting this dress or something else from Laundry Boutique, then make sure you use the code 'LOVESTYLE10' for 10% off anything in store!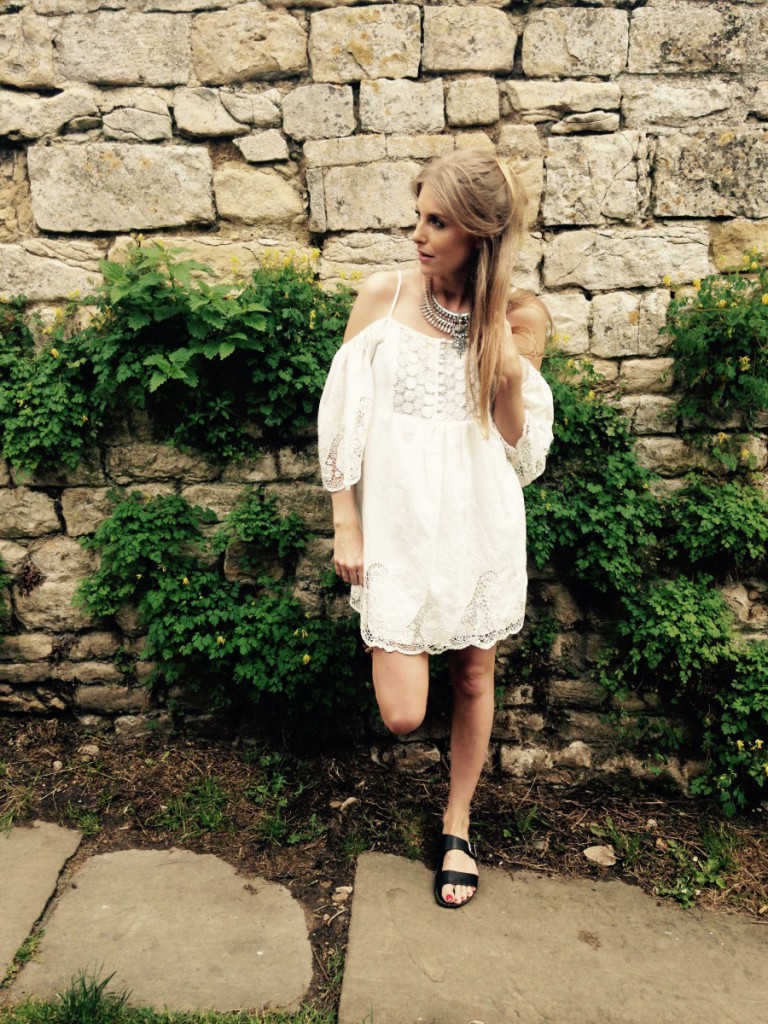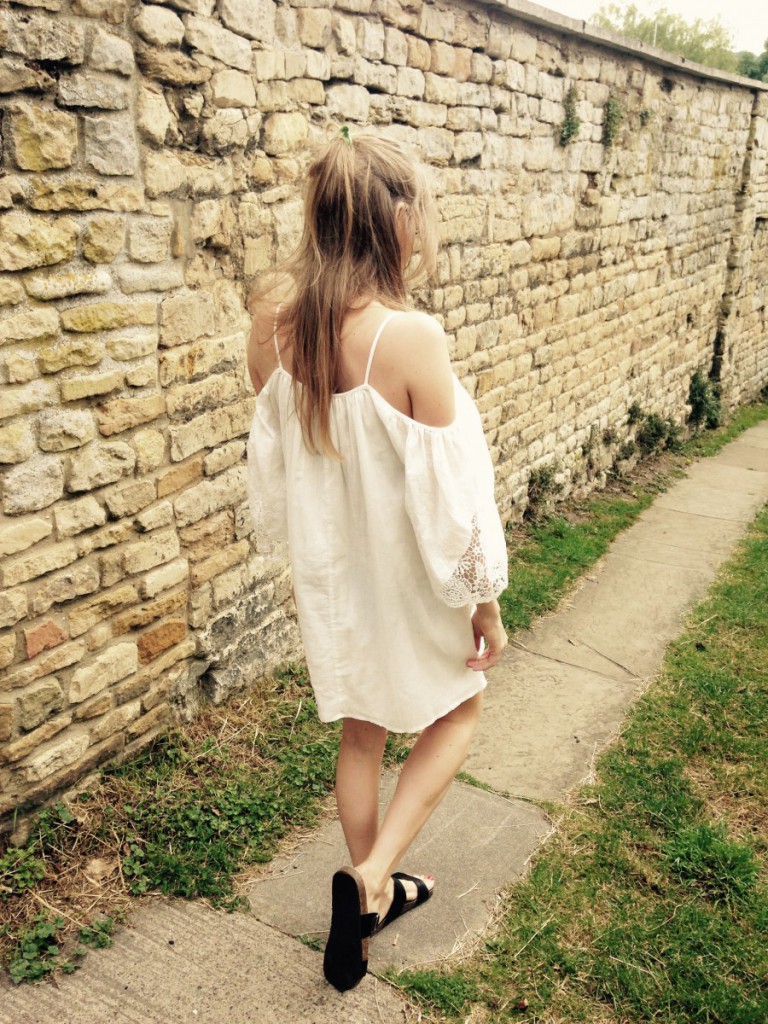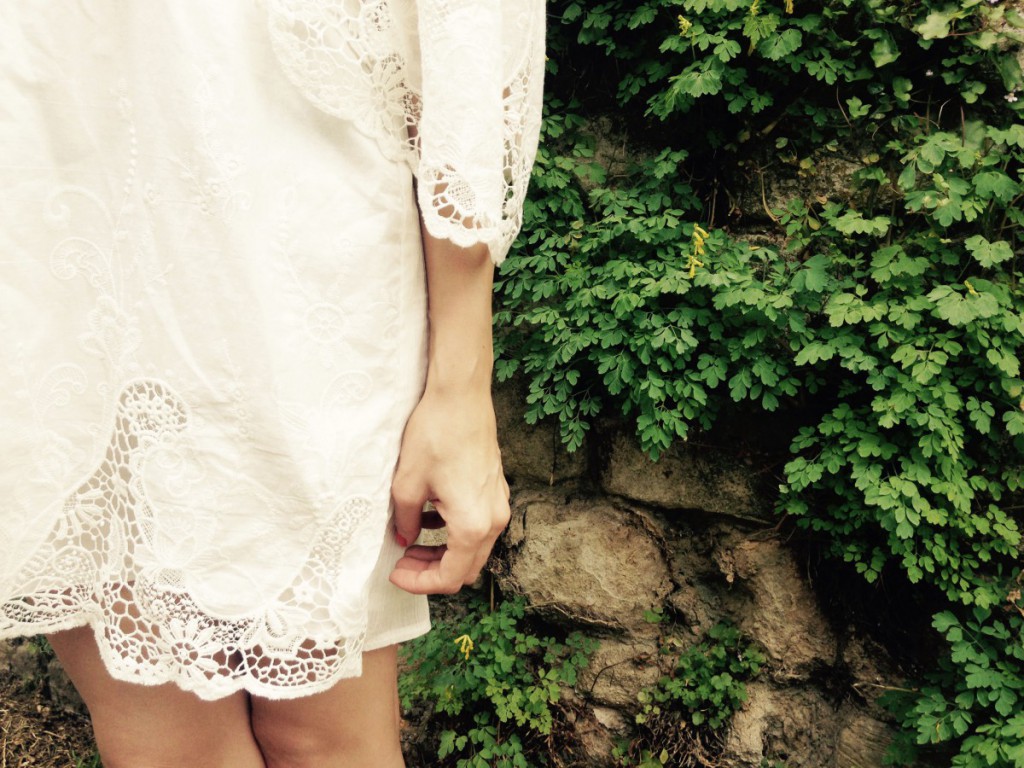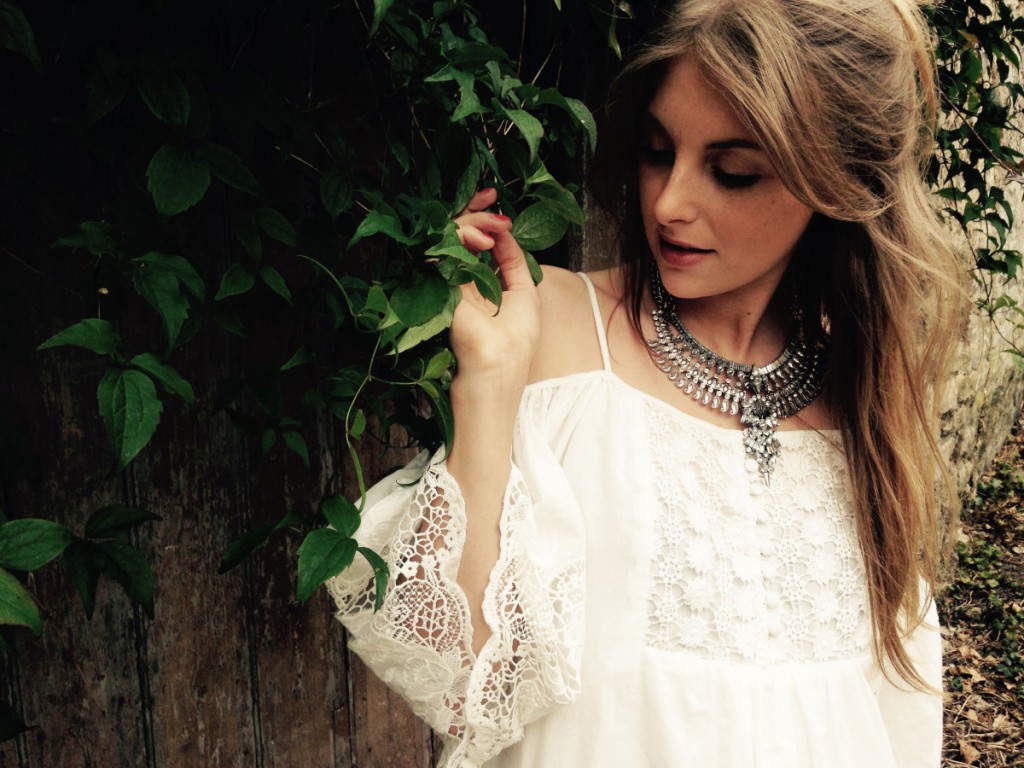 Dress: Laundry Boutique | Necklace: Aura LDN | Sandals: M&S