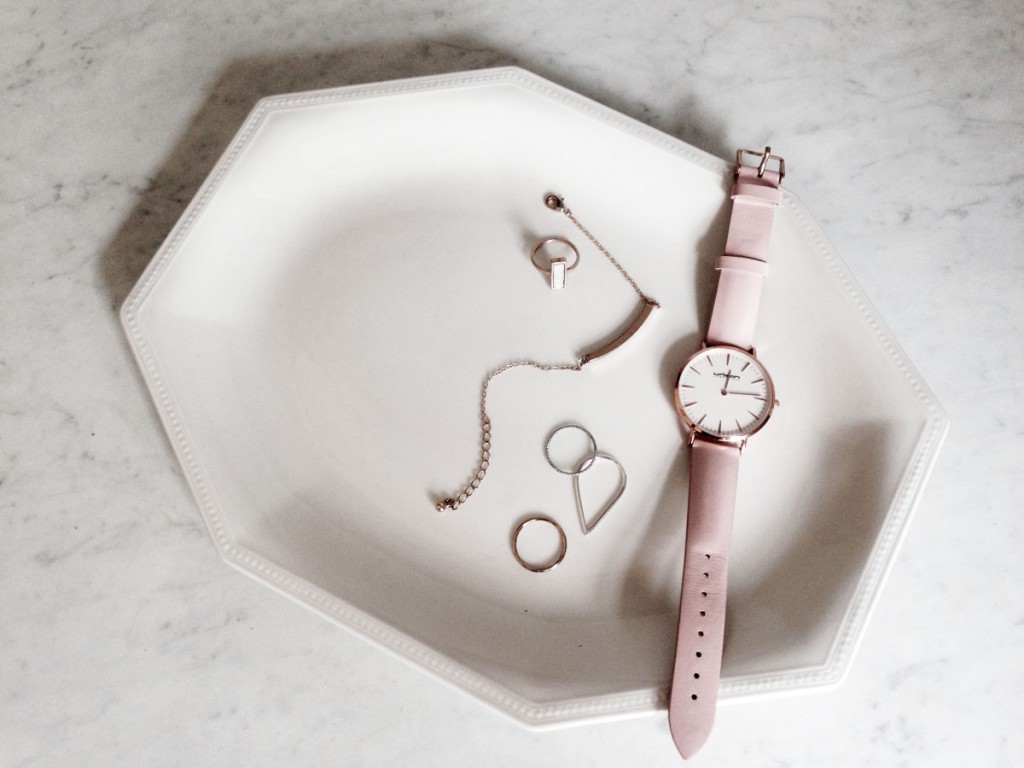 Last week I was blessed to receive this beautiful time piece from Urban Watch, with its rose gold finishing and pale pink leather strap this is truly a work of art. You know when you get something new that's so perfect you can't even bare to wear it for the first few days, you just keep taking it out of the packaging and looking at it, smelling the leather and turning it over in your hands… just me? oh!
This is perfect for me because I love the big watch faces but I'm not a big fan of the chunky styles, so the slim face gives it a more elegant feel without being dainty! The pink strap gives it a real summery feel, perfect for styling with white summer dresses, though hang on.. imagine it with a big chunky jumper! Okay it's definitely an all rounder! The leather strap makes it super comfy to wear and basically your outfit definitely isn't complete without it!
I'm about to say something pretty controversial here.. I love to mix jewellery. I know you superstitious people out there may cringe at this thought but I'm always wearing a combination of silver, gold and rose gold.. who gives a frig when it looks good? Just see the image above and you'll see what I mean, don't worry I wont say I was right, but I was.
So seen as we've now established that I need a good week of owning something and admiring it from afar before I can take the step of actually removing it from it's packaging and putting it on, I thought I would do some pretty pictures of it, I think they're pretty good.