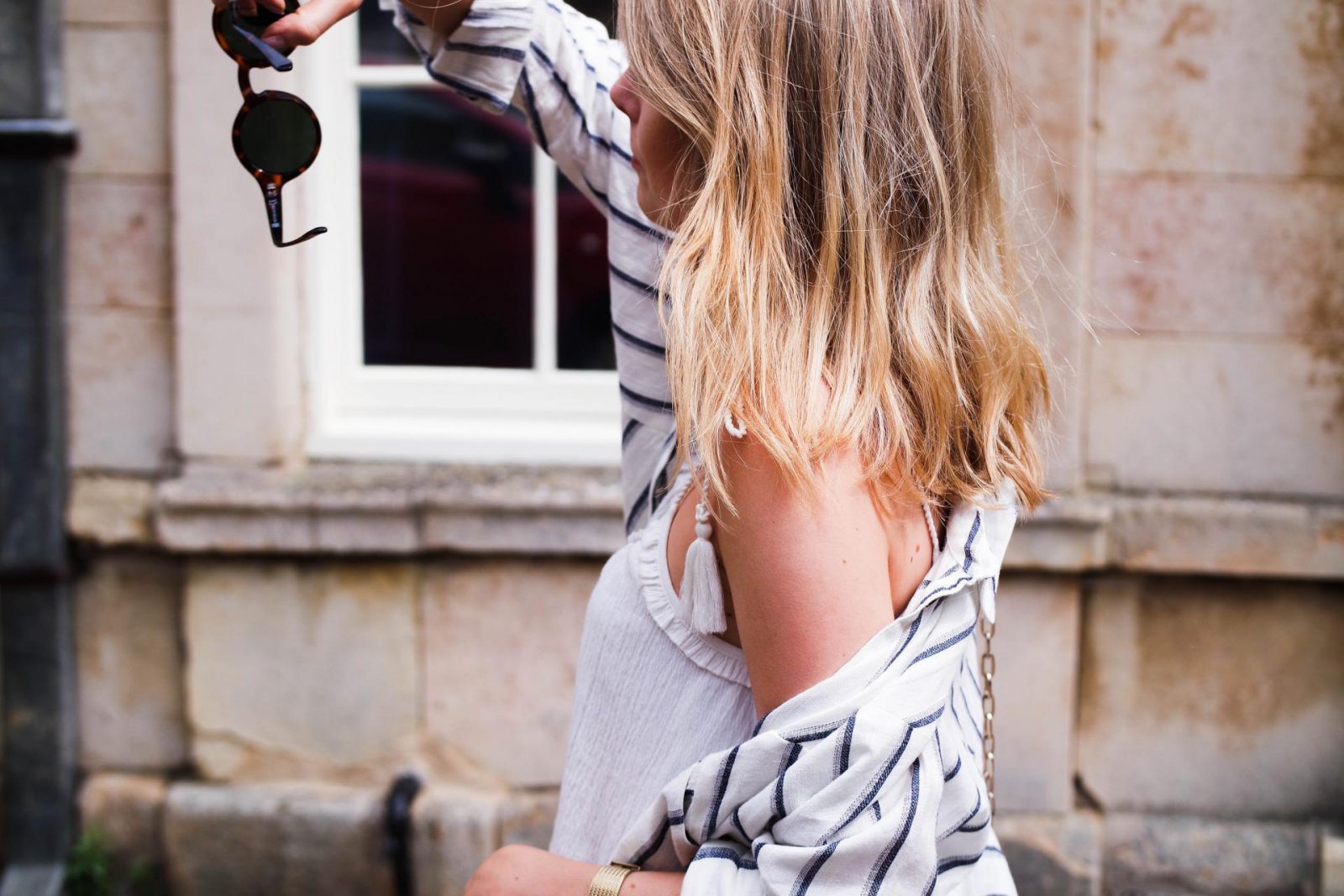 Shop The Post
Current Favourite Outfit
I have been living in these pieces for the past couple of weeks. Let me just clarify, not all together all of the time, but separately and together!
I bought this shirt & the top together a week or so ago, wore the shirt straight away and loved it! Only to find that a few days later it was in the sale . . gutted, me? Terrible news for me but great news for you guys, p.s if you haven't checked out the Topshop sale yet what are you playing at? It's incredible!
This top was originally bought for travelling but somehow it's wormed its way into my everyday wardrobe! You all know how much I love a white/cream top and hey, it's not cold shoulder!!! Shock horror! Then theres the watch of dreams. I got this for a collaboration (see the post here) a week or so ago and haven't taken it off since. My boyfriend keeps telling me I need to make it tighter but I love the loose fit which makes it genuinely look like I'm wearing my boyfriends!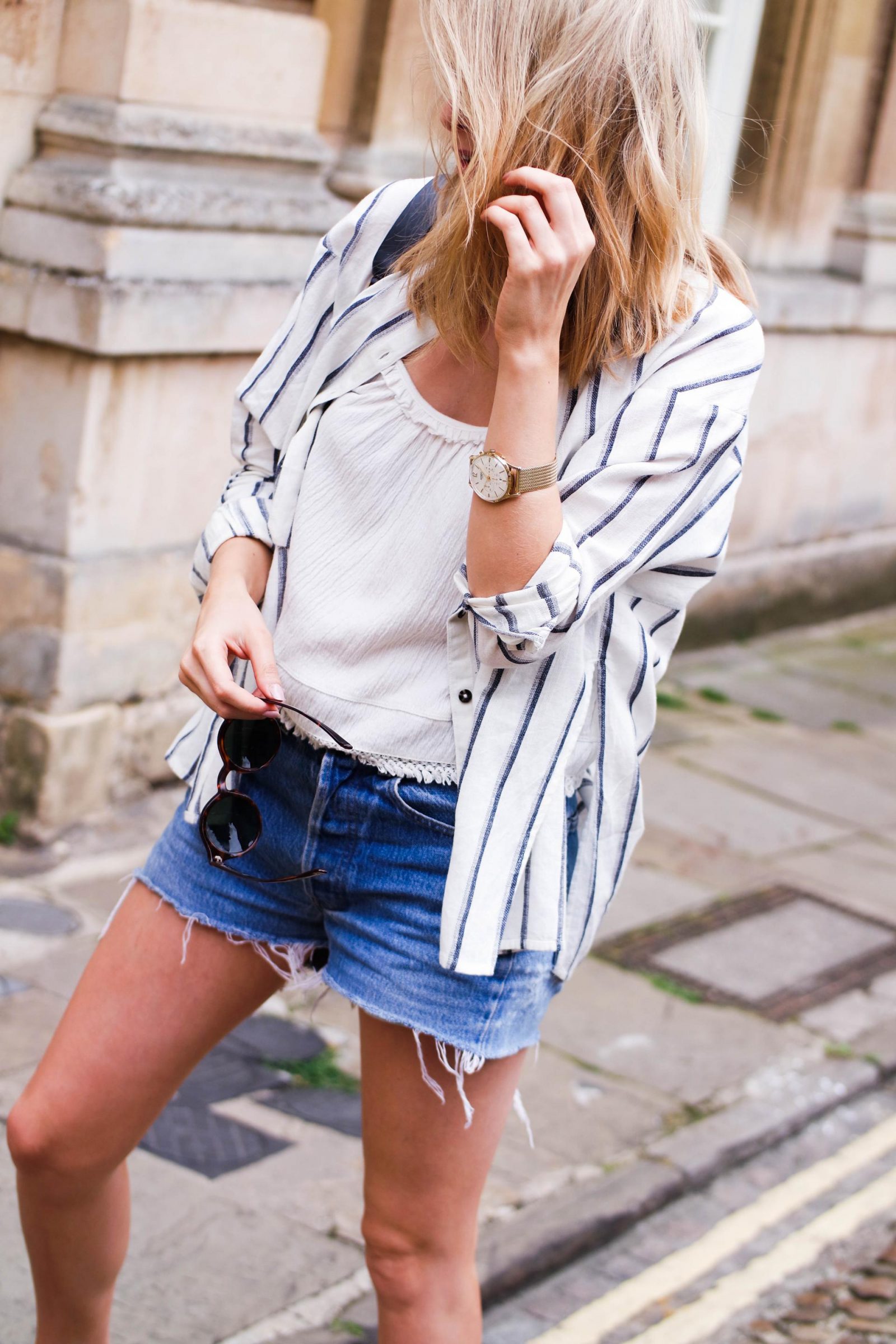 OUTFIT DETAILS
Shirt : Currently on SALE HERE
Top : HERE
Shorts : HERE (high st Alternative HERE)
Sandals : Sold Out – Similar HERE or HERE
*Watch : HERE
Sunglasses : Old – Similar Here
FOLLOW ME – PINTEREST – TWITTER – INSTAGRAM
The Perfect Pair
These shorts I pretty much hunted down like a blood hound. I've owned various pairs of vintage levis shorts in my time, all have ended up on eBay after a few short months! Now, I see my fave Lorna Luxe in her denim shorts all off the time and they look like the most perfect shorts known to man. When I asked her where they're from she said Urban Outfitters and their Urban Renewal range. Though wayyyy pricier than your average vintage shop levis finds, these have hit the nail on the head for me. They're loose on the leg and cover my bum not to mention the perfect denim wash and just the right amount of fraying.
Basically any outfit with these in is a favourite outfit of mine!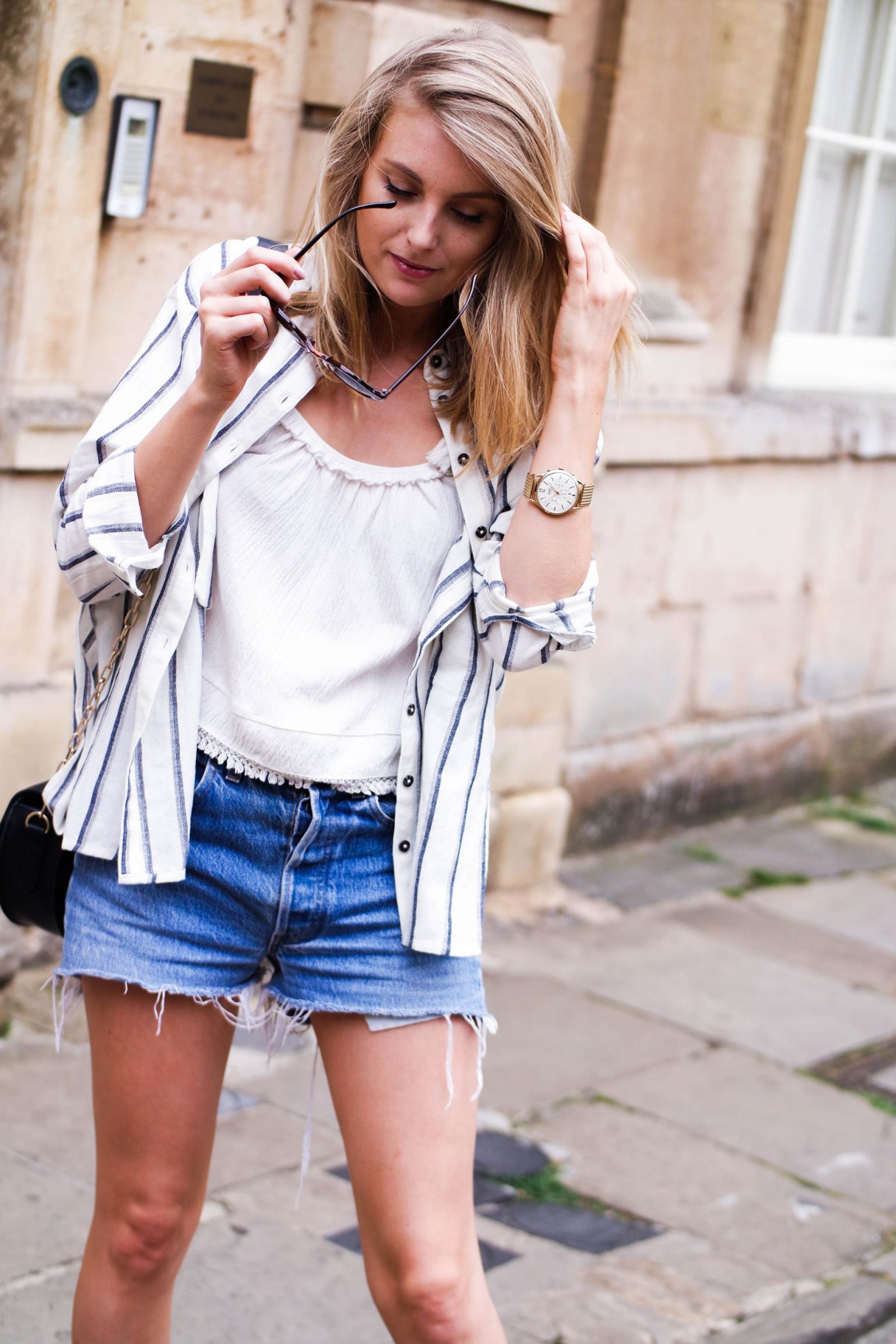 All photography by Lauren Crowe
What have you guys been living in recently!? Do you have that one favourite outfit that you just seem to gravitate to?!
Make sure you stay up to date by following me on Bloglovin' – I'll love you forever!!
You can also follow me on Snapchat! User : Sinead Crowe
Favourite Striped Shirts