As I'm dipping my big toe into the world of beauty, I thought it was only right to share with you my favourite beauty products that I wear every single day. My daily essentials if you will!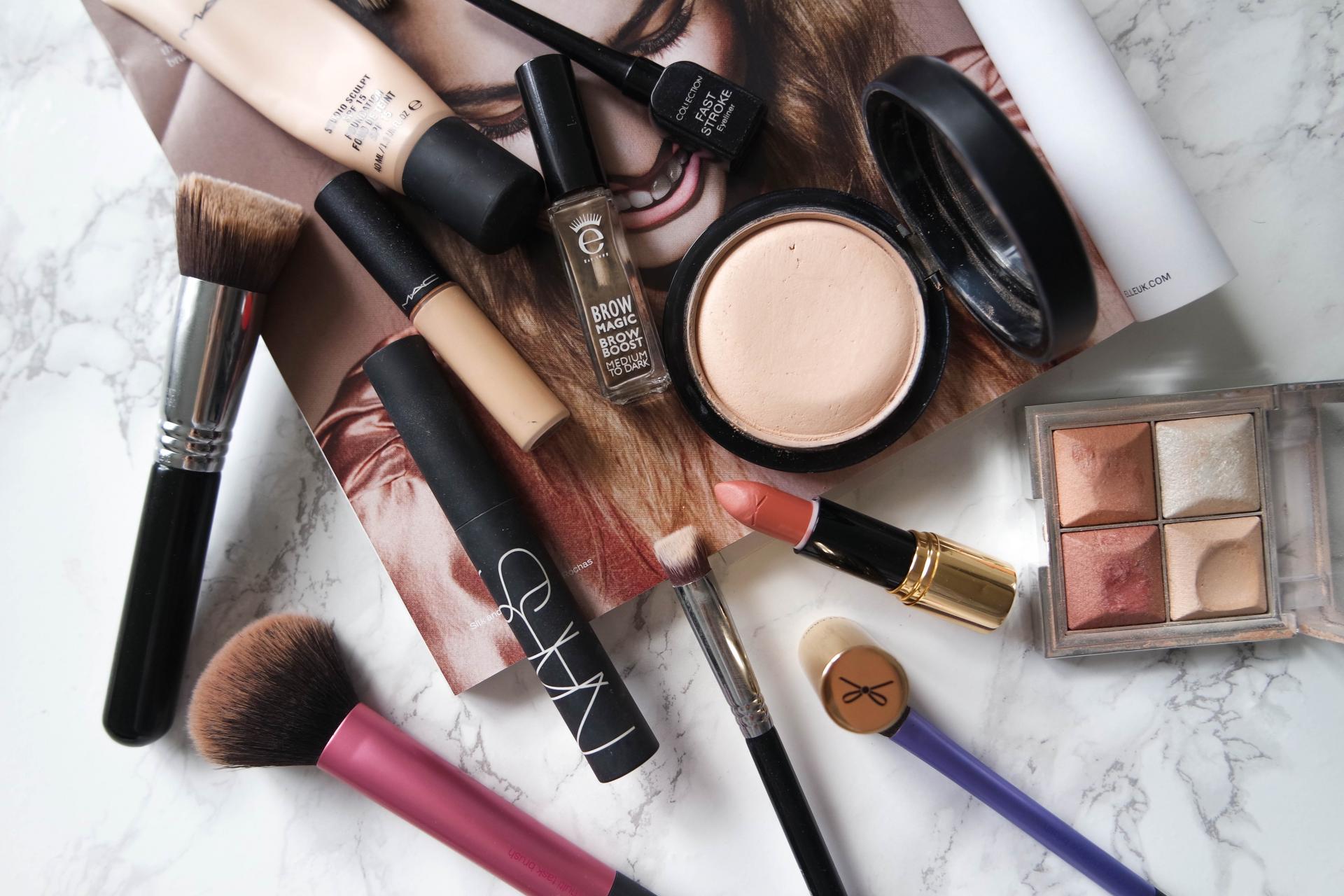 daily essentials
Base
I use Mac for my base, I never really bought into the whole Mac thing until recently. I had some of their lipsticks which by the way taste incredible but never the face products. I always just wrote it off as something girls who wear a lot of make up wear and never really thought they might have options for all levels of make-up-ness.
One hour after visiting a Mac stand later and I'm walking away £100 lighter with a bag full of goodies and some new daily essentials. I use the Studio Sculpt foundation which is really nice and light and gives a more dewy look.
I also use the Select Moisture cover concealer which I was told to put on before my foundation and actually learnt that I've been putting too much on! I've always had a major hang up when it comes to my under eye circles since a drunk told me I looked 30 at the age of 19, I've tried so many different products even layering 3 different types at one point! Apparently the more you put on the more it looks like you're trying to cover, honestly I agree so much and I'm much more confident about them now!
Finally on my face I use the Mac Mineralise Powder to keep my make up in place and for me it just kind of finishes it off and makes it look perfect. My sister always tells me my skin looks flawless now which is so nice to hear and makes me think that who cares how much it costs when it makes you feel that good? I mean don't get me wrong I don't really get spots so I don't have bad skin but it's more the staying power and the flawless finish I love!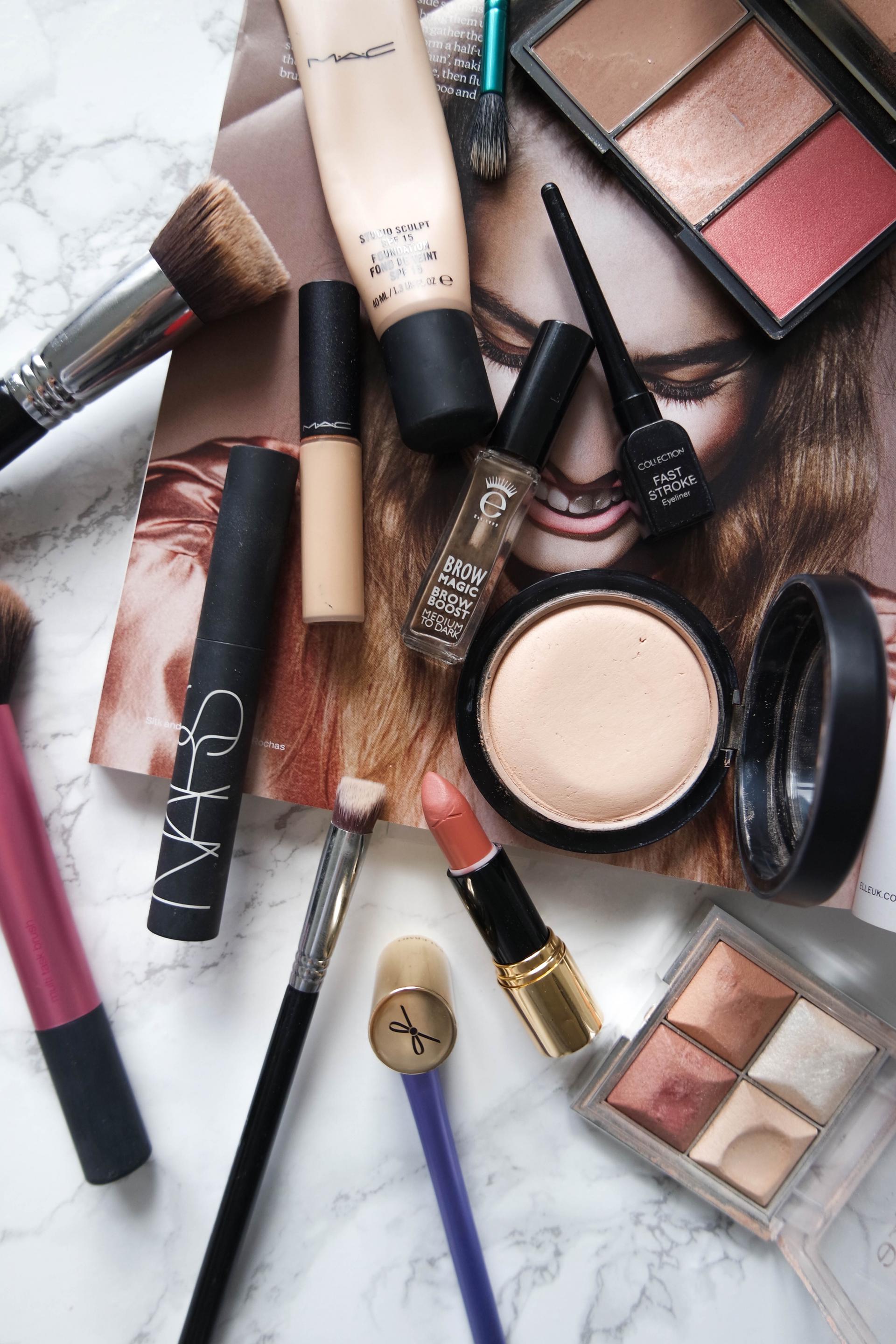 Contour
Once I've done my base I cover my face in a light layer of bronzer and contour with this Sleek Make up Palette. I was sent this by the lovely people over at In The Style and honestly there's not a day goes by that I don't use it! The highlighter is amazing and I love the subtle contour. Its so quick to do as well, I don't do the whole face just my cheeks so I literally do a stripe of each and blend them for a natural look!
Brows
Again, I was lucky enough to be sent this Magic Powder from Eyeko. It's called Magic Powder and my god it is. I've had it since way before Christmas and I use it everyday without fail, it's become one of my most loved daily essentials. It takes two seconds to brush on and the brush is like a lipgloss brush so you have quite good control over the powder. It's a bit pricey but I was buying a brow pencil a month so to be honest it'll probably work out being the same price and I can honestly say I never have a bad brow day with this! I'll 1000% be purchasing another one when it runs out.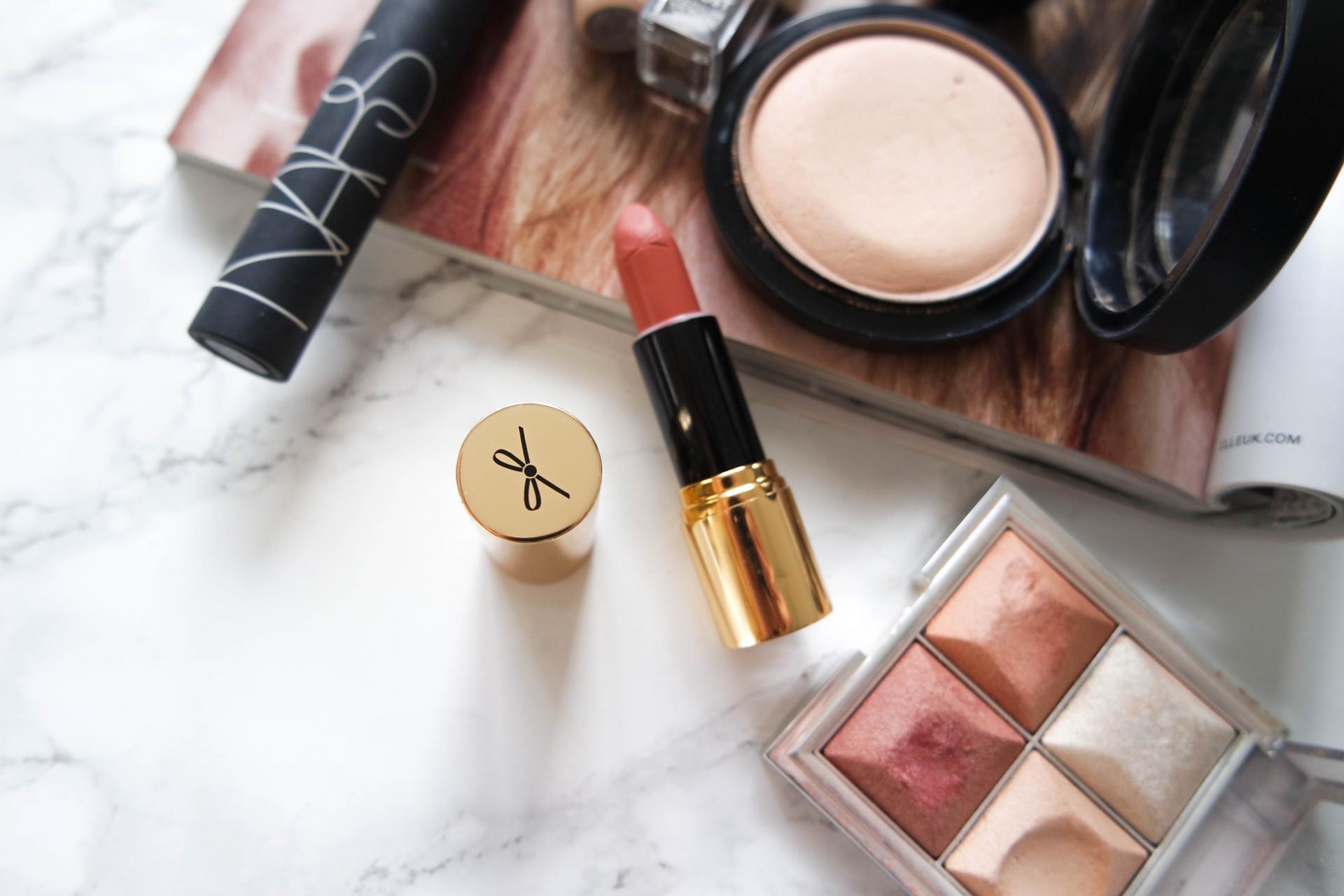 Eyes
I never used to be one to use eyeshadow but I got this cute little palette of neutrals in a goody bag from Next. Firstly, when did Next start doing make up? Secondly, you need to buy this. You can see which one I use the most, what a shocker it's the one that looks like I'm not wearing any! But I just think if you want the 'no make up' make up look then it just covers up redness and makes you look more awake – kind of like a concealer for your eyelids! I also pop a bit under my brows to highlight it!
This eyeliner has been one of my daily essentials since I first started wearing eyeliner, I've tried other ones but I always come back to this £2.99 godsend. It's so easy to use and it lasts me like 6 months maybe even a year and that is no exhaggeration. I feel like I've only ever brought 3 in my life? Yet I wear it at least every other day, though I am trying to wear less make up on a daily basis at the moment! We'll see how that one goes!
Finally my newest addition is the Nars Audacious Mascara which my Boyfriend actually got me for Christmas. Such a surprise and he clearly did his research because it's amazing. I can't tell you how many people ask if I'm wearing false lashes when I'm wearing this! My second favourite is Soap and Glory's Thick and Fast Mascara, it's only £10 and it's a great dupe for the Dior Show Mascara. Those 3 are the best I've come across!
Lips
I've recently discovered my love for lipstick. Until about a year ago I never really wore it, now I have a drawer full, that happened quick! I always wear it if I'm not at work though it's a toss up between this and my Chanel Lip Balm as that's one of my daily essentials! Lauren my Sister got me this Ciate X Olivia Palermo one for Christmas and it's such a lovely pink colour, almost coral, very subtle! I keep getting asked where you can buy this so I've added links to buy in England here and America here.