Firstly can someone please leave a comment below with the correct way to say Superga? Everytime I say it it's different and I feel like an idiot! Secondly, is this not the most perfect Sunday outfit? Ok, I know, pyjamas are the perfect Sunday outfit, agreed, but if you absolutely must leave the house then this is definitely the one!
I actually had to do that dreaded trip to get the car the morning after the night before today, of course I went in my pyjamas naturally then whilst we were out, Mum thought it would be nice to go for a Costa. So I went to Costa in Pyjamas and Uggs, something I am not proud of.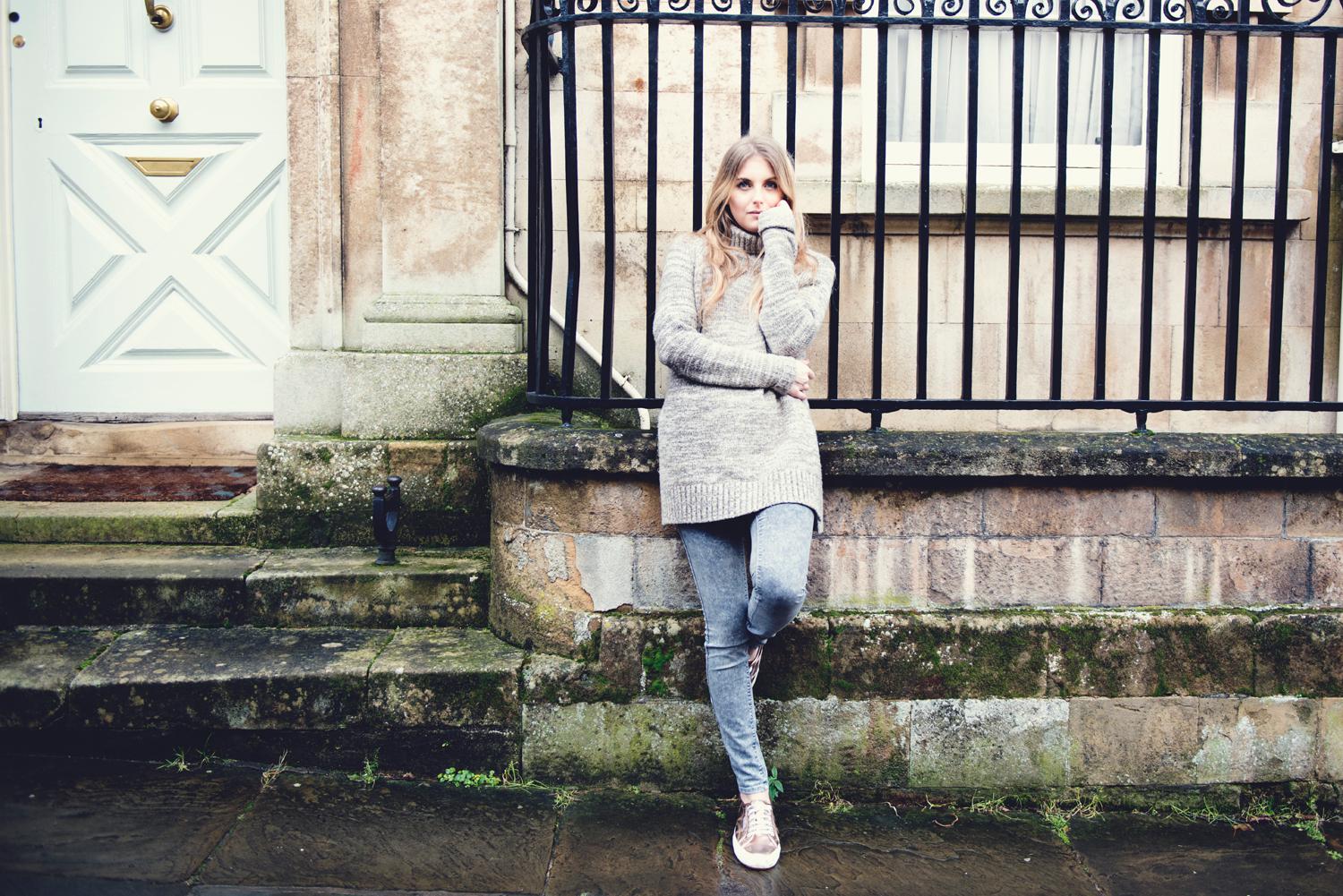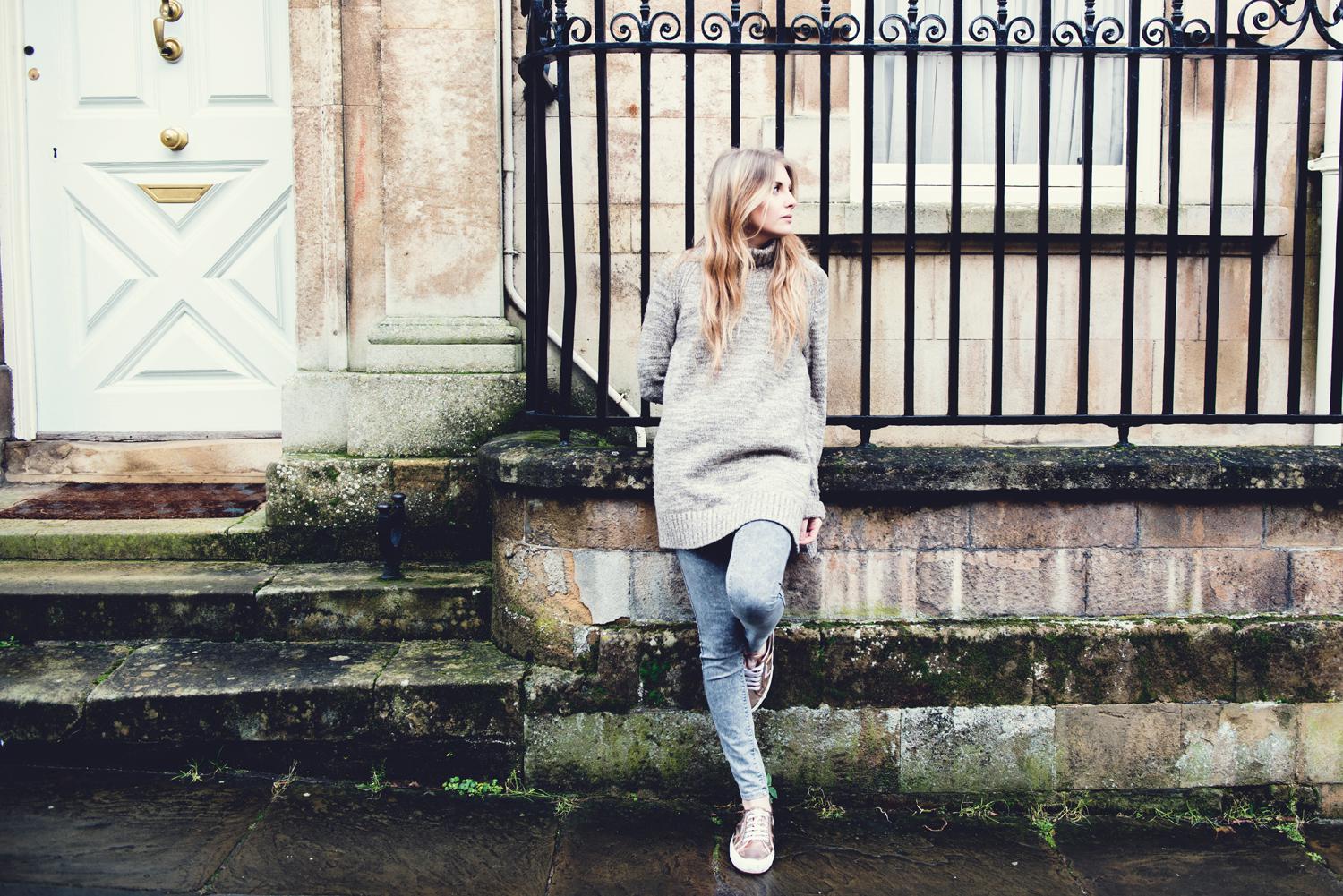 Jumper : Zara // Jeans : H&M // Superga's : Cloggs Footwear
I love this outfit, I never really wear trainers apart from my Converse which to be fair I only wear for work and walking the dog! Can you call these trainers though?? Obviously I had to go for the copper ones, such a classic blogger move! I love them with this neutral look, they're so comfy too it's just such an easy outfit and let me tell you a secret, those aren't jeans, they're the dreaded jeggings! But, before you throw me to the wolves, I think it's fine because they're jean material and I'm wearing a long top so you can't see they're not actual jeans! Am I forgiven?
This jumper is actually stolen from my Sister (you'll probably recognise it from this post!) and she got it in the Zara sale so unfortunately it's sold out but I've linked a pretty good alternative! I've also linked a few similar ones at the bottom of the post!
Superga Sizing
I'm actually gutted because they're a size too big for me! And of course I wore them straight away without thinking about the fact that it's not practical to have a pair of shoes that fall off your feet with every step. . ok maybe 2 sizes too big? This is the problem with varying EU sizes though! Does anyone else have this when they buy shoes and the EU sizes are different? Maybe it's just my size 7/8 feet but different shop's seem to have different opinions on what EU 41 is! So I would definitely recommend double checking the sizing before you order if you're after a pair of these!
Shop The Post
I've just posted my first Youtube video and would love for you to watch it and let me know what you think! Make sure you subscribe if you like it and if you want to see more! Also if there's any particular video you really want me to do then let me know as well and I'll put it on my to do list!!! It's a Q&A video so hopefully it will help you to learn a bit about me and get to know me as a person!! Watch it here!
Also as always, if you like this post and want to see more, make sure you follow my blog on Bloglovin', aka the best way to stay up to date with all of your blogs!!! You can follow me here!
All photography by Kirk Schwarz, visit his website here, and his instagram here!